Fantasy Preview: Chicago Cubs
The new regime of president Theo Epstein and general manager Jed Hoyer did not get off on a good foot in 2012. The Cubs lost more than 100 games for the first time in nearly 50 years, and with Houston gone to the American League and the Pirates showing signs of life, 2013 could bring the Cubs their first last-place finish since 2006.
Epstein and Hoyer are preaching patience, and there are some good young players in the pipeline, but the 2013 version of the Cubs doesn't look significantly better than the one thrown out there in 2012. Much of the offseason was spent signing castoffs and mediocrities, particularly to fill the pitching staff. The Cubs offense – led by Starlin Castro and Anthony Rizzo – might score a few runs, but not enough to overcome a shaky starting rotation and bullpen, and there are more than enough holes in the starting lineup as well. Youngsters Javier Baez, Jorge Soler and Albert Almora can't get here fast enough.
2013 Fantasy Rankings: C | 1B | 2B | SS | 3B | OF | SP | RP
2013 Fantasy Baseball Sleepers: C | 1B | 2B | SS | 3B | OF | SP | RP
Offseason moves:
Signed SP Edwin Jackson to a four-year contract.
On the surface Jackson had a very Jackson-like season last year: he won double-digit games, had an ERA around 4.00 and was maddeningly inconsistent. There were some further signs of development, though, as both his K/9 (8.0) and BB/9 (2.8) were career bests. And it is still very easy to convince yourself that any year now he is going to put it all together. On the other hand, he lost one full mph off his fastball in 2012, and while he is hardly old at 29, it is possible that despite all his talent we might have already seen the best of him. Given that the Cubs threw $52 million at him and expect him to be a mainstay of the rotation, they better hope that the best is yet to come.
Signed RP Kyuji Fujikawa to a two-year deal.
Fujikawa has been Japan's most dominant reliever the last eight seasons, and perhaps the preeminent reliever in NPB history. His dominance has been reflected in his strikeout rates, as he's averaged 12.9 K/9 the last eight years. The best Japanese pitchers, particularly relievers, have proven capable of maintaining their strikeout numbers after crossing the Pacific, so there is reason for optimism in his ability to miss bats. He will enter spring training in a setup role to Carlos Marmol, but it may not be long before he takes over the top job.
Signed SP Scott Baker to a one-year deal.
Baker went 8-6 with a 3.14 ERA in 23 appearances for the Twins in 2011, but he missed all 2012 after undergoing Tommy John surgery in April. It is not yet clear if he will be ready for spring training or the start of the regular season, but Epstein believes he'll be ready, for what it's worth. The Baker of 2011 would be a nice boost to the rotation.
Signed OF Scott Hairston to a two-year deal and OF Nate Schierholtz to a one-year deal.
Hairston hit a career-high 20 home runs last season, but his biggest strength is playing all three outfield positions, which gives the Cubs the flexibility to deal Alfonso Soriano if they so desire. If Soriano sticks with the team, Hairston could also platoon with Schierholtz in right field. Hairston rakes against lefties, but doesn't fare so well against right-handers. Schierholtz hit .287/.360/.466 against right-handers last year, but his .444 OPS against southpaws limits his value. It sure seems like a platoon at right field is in their future.
Signed SP Scott Feldman to a one-year deal.
While his xFIP the last two seasons (3.72, 3.87) suggests Feldman has pitched better than the results might otherwise indicate, his numbers away from Arlington offer little to suggest that he'll significantly improve with the move out of Texas. Still, a career-high 7.0 K/9 and an improved 2.3 BB/9 provide some hope that he'll be undervalued if moving to the National League brings another uptick in his strikeout rate. He'll compete for a spot in the rotation.
Re-signed 3B Ian Stewart to a one-year deal.
After a slow start as the team's primary third baseman, Stewart succumbed to wrist surgery in July and never returned. He believes his wrist issues are behind him and he should be healthy for spring training, so he'll have an opportunity for playing time if he can just stay that way. He still has some power upside, albeit with a high strikeout rate and a poor batting average, but there are no other good options at the hot corner on the north side.
Re-signed RP Shawn Camp to a one-year deal.
Camp saw a career-high 80 appearances out of the Cubs bullpen last season, netting a serviceable 3.59 ERA and 1.28 WHIP. Although he'll likely enter the season as one of the team's top middle relievers, his weak 6.26 K/9 and mediocre fastball make him mostly unappealing in the fantasy realm.
Released 1B Brian LaHair.
LaHair started the year as a full-time player and saw his playing time and production gradually decrease as the season went forward. His immense struggles against left-handers and the arrival of Anthony Rizzo ultimately left the 30-year-old without much of a major league future, so he'll try his hand in Japan.
Signed SP/RP Carlos Villanueva to a two-year deal.
For the second straight season, Villanueva started double-digit games for the Blue Jays after opening the year in the bullpen. Just as it seemed he might take hold of a starting job for 2013, a September swoon left his role in question. Interestingly enough, his K/BB (3.4) improved with the move into the rotation on the strength of improved control. Unfortunately, those gains came with a spike in his home-run rate. He'll compete for a rotation spot, but he's more likely headed to the bullpen this season.
Acquired SP Barret Loux from Texas.
Loux was an outstanding 14-1 in the Texas League last year, earning the league's Pitcher of the Year honors. The rest of his peripherals were nothing special, but the Cubs will try him at Triple-A this year, and if things go well, he may find himself in the big-league rotation before long.
Released SP Chris Volstad.
The former first-round pick had a rough season in Chicago with a 6.31 ERA and peripherals to match. The Royals claimed him off waivers in October and subsequently non-tendered him. The Rockies picked him up in January, but that doesn't look like it will be a happy marriage.
Projected Lineup
1. David DeJesus CF
2. Starlin Castro SS
3. Anthony Rizzo 1B
4. Alfonso Soriano LF
5. Nate Schierholtz/Scott Hairston RF
6. Ian Stewart 3B
7. Welington Castillo C
8. Darwin Barney 2B
Castro could probably appear in any of the top five spots in the lineup this year, but will mostly bat second and fifth. Soriano had a nice resurgence last year after he was left for dead in April, finishing with 32 home runs and a career-high 108 RBI. Schierholtz and Hairston could be a nice platoon (Schierholtz vs. RHP and Hairston vs. LHP last year combined for 17 home runs and an .848 OPS in 367 at-bats) in right field, but if the Cubs trade Soriano, they might both end up playing in the outfield – or sipmly find themselves behind Brett Jackson on the depth chart.
Rotation
1. Matt Garza
2. Jeff Samardzija
3. Edwin Jackson
4/5. Scott Baker/Scott Feldman/Travis Wood/Carlos Villanueva
CL: Carlos Marmol, Kyuji Fujikawa
This has the makings of a decent – but not special – rotation, especially if Garza and Baker are healthy and return to form. A stress reaction in Garza's elbow sidelined him for good in July, but even before the injury he was having a disappointing year, allowing 15 homers in 103.2 innings, a 3.91 ERA and posting just five wins. That said, his control was as strong as ever with a 96:32 K:BB. And his GB/FB ratio (1.38) was roughly in line with his 2011 mark (1.47). In other words, assuming he's at full health (and all indications are that he will be), he should be considered more or less the same player he was heading into 2012. Samardzija, who could very easily be the Opening Day starter if Garza isn't ready, had a quietly strong year last year, starting 28 games and finishing with 180 strikeouts in 174.2 innings. His 95-mph fastball and improving command could portend another step forward, but even if he simply locks in last year's gains, Samardzija will be plenty valuable, especially if the Cubs lineup can generate more steady run support for him. Jackson, Feldman and Baker should follow in the rotation, but a number of candidates will fight for the last spot if Baker isn't ready.
Marmol got off to an awful start, lost the closer role, and went on the DL with a hamstring injury before getting his job back in mid-June. From June until the end of the year, he was his usual self, walking too many batters, but posting a 2.72 ERA with 59 strikeouts in 43 innings. Moreover, Marmol's fastball velocity came back – he averaged 94 mph, the same velocity he had in his stellar 2010 season, up from 92 mph in 2011. For now, he's the team's closer (though Fujikawa will be waiting for the first sign of catastrophe), but he was nearly traded to the Angels for Dan Haren in November, so the Cubs may be trying to sell high during the last year of his three-year, $20 million deal.
Big questions:
Will the Cubs score enough runs?
With 613 runs last year, the Cubs ranked 28th in the majors in runs scored, and continued a downward trend in runs (since leading the National League with 855 runs in 2008, the Cubs have declined every season since). While a full year out of Anthony Rizzo might help, they didn't exactly back the truck up to add offense, unless you count Scott Hairston. Meanwhile, Alfonso Soriano probably won't drive in 108 runs again, and Ian Stewart, Welington Castillo and Darwin Barney will start only because there's really no other decent candidates at their positions. If the Cubs find any takers for Soriano or David DeJesus, they might even dip below 600 runs this year. If you like offense, you better hope the wind is blowing out at Wrigley.
Will the rotation be healthy? And is that even a good thing?
Then again, the wind blowing out isn't such a good idea either. The Cubs are counting on Matt Garza and Scott Baker to return from injuries, but they both have some problems with the long ball. Garza gave up 1.3 HR/9 last year, while Baker has a 1.2 HR/9 over his career. If either has even a slight decline in pitch speed, a lot of balls could be leaving the yard. Edwin Jackson may be a little better at preventing home runs, but he's generally pretty hittable (last season's career-low 8.2 percent hit rate notwithstanding). Travis Wood and Carlos Villanueva, both of whom may have a shot at earning the fifth spot in the rotation, combined to give up 48 home runs in 281.1 innings (1.5 HR/9). If Baker or Garza aren't ready, they could both be in the rotation. So your wish for more offense may come true after all.
Will the Cubs get anything for Soriano or DeJesus?
The Cubs have liked Brett Jackson for a long time, but he couldn't put the bat on the ball in his first big-league experience last year. Still, he seems to be a key part of the Chicago future, to the point that if the Cubs can get anything for David DeJesus or Alfonso Soriano, they might be willing to take pennies on the dollar and put Jackson in left or center. The question is, who wants those guys? Soriano still has some real value, but his contract remains an albatross.
After an abysmal April where he posted a .513 OPS, Soriano surpassed .900 in three of the next five months. Moreover, his worst month in that stretch was a passable .763 OPS in August, making him a highly productive player for the vast majority of the season. Soriano finished the year with 32 homers and 108 RBI in 151 games and even stole six bases for good measure. He's never going to draw a lot of walks, and his days of stealing double-digit bases are likely behind him for good, but the power has always been there, and with only two years (and $38 million) left on his exorbitant contract, there's a chance the Cubs could finally deal him if his health holds up. If they don't (and as a 10/5 player Soriano can veto any trade), expect him to be a fixture in left field for the Cubs in 2013. DeJesus is a bit more affordable, but should probably be a part-time player at this point. Some Moneyball team might pick him up as part of a platoon, but it's doubtful they'll give up much for him.
Sleeper
Kyuji Fujikawa. Given his great strikeout rates in Japan and the abysmal walk rates of Marmol, Fujikawa is a strong possibility to lead the Cubs in saves this year. Don't break the bank for him on draft day, but definitely keep him in mind if you're going to roll the dice on a reliever who doesn't have the closing job on Opening Day.
Top Prospects
Javier Baez – The ninth overall pick in the 2011 first-year player draft, Baez broke out in 213 Low-A at-bats with a .333/.383/.596 line. He also stole 20 bases and was caught only three times. The 19-year-old (he turned 20 in December) didn't fare as well at High-A, with a .644 OPS in 80 at-bats, and he drew only 14 walks in 293 combined at-bats at both levels. He also missed much of the Arizona Fall League with a broken thumb. Nonetheless, he's expected to be ready for spring training and should move through the team's system quickly. Because Starlin Castro is entrenched at shortstop, Baez might have to slide over to third base (something with which the team experimented in the AFL before he got hurt), but the team still prefers Baez as a shortstop, so it's a problem they'll have to work out when he gets to the majors, probably in 2014.
Albert Almora – The sixth overall pick by the Cubs in the 2012 first-year player draft, Almora is known for his plus power and plus defense. He did nothing to dispel that notion in 140 rookie and short-season at-bats, slugging .480 and .446, respectively. Almora, who will turn 19 in April, is a player to watch the next couple seasons. As one of the Cubs' top prospects, Almora is expected to make his full-season professional debut at Low-A Kane County in 2013.
Jorge Soler – Signed to a nine-year, $30 million deal, the toolsy Cuban defector tore up Low-A in 80 at-bats with a .338/.398/.513 line with three homers, six walks and only six strikeouts. At 6-foot-3 and 205 pounds, the 21-year-old has the frame to generate big power as he fills out, but he's still raw and likely at least another year away from making his major league debut. As a result, the Cubs held him out of the Arizona Fall League to work with the team's instructors at their complex in Mesa, a sign that 2013 will probably see him at High-A and Double-A.
Arodys Vizcaino – A hard-throwing right-hander who had Tommy John surgery last March, Vizcaino came over in the Paul Mahlom trade. Before he got hurt, his average fastball was 96 mph, and he consistently missed bats at High-A and Double-A with pretty good command. Assuming he's close to 100 percent for spring training – a possibility at press time – Vizcaino should have a shot at one of the team's two vacant rotation spots. Instant success for a 22-year-old coming off major surgery is a lot to ask, but there's certainly upside here should he prove healthy and win a job.
Get a FREE RotoWire 10-day trial (no credit card required) at RotoWire.com.
2013 Fantasy Rankings: C | 1B | 2B | SS | 3B | OF | SP | RP
2013 Fantasy Baseball Sleepers: C | 1B | 2B | SS | 3B | OF | SP | RP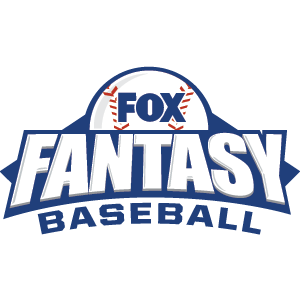 FOX Fantasy Baseball
Join or Create a Free League
Play Now!