Fantasy baseball depth chart analysis
Depth Chart All-Star edition. With the season drawing to a close, we thought it would be an appropriate time to identify players at every position who took advantage of once uncertain playing time to make an impact on the 2012 season.
I don't know how my depth chart All-Stars would do in a game against All-Star All-Stars, but I would take my chances in a coin-flip game.
Catcher: Wilin Rosario, COL
Rosario was not guaranteed a 25-man roster spot until late in spring training, but his 26 home runs through Sunday tied him with A.J. Pierzynski for the MLB lead among catchers. A home park in Denver may have helped him reach that lead (17 of the 26 at home), but he also did not have a handle on the starting role until mid-May. He has some work to do defensively – his 20 passed balls lead the majors – but a .263 ISO from a 23-year-old catcher is hard to ignore. He should be the Rockies' starting catcher for years to come.
Others Considered: Welington Castillo, CHI-N
First Base: Allen Craig, STL
Craig has had to contend with the likes of Matt Carpenter and Matt Adams since Lance Berkman began his descent into obsolescence in April, but Craig emerged the victor. He dealt with some knee issues early in the season, which may have prevented him from landing the starting first base gig sooner, but he should finish the year as a top-10 fantasy first baseman. Carpenter and/or Adams may push Carpenter from first base in 2013 or 2014, but Craig's bat should transfer to the other side of the infield or the outfield.
Others Considered: Anthony Rizzo, CHI-N, Chris Carter and Brandon Moss, OAK
Second base: Pedro Ciriaco, BOS
This selection may be a bit of a stretch since Ciriaco has not played second base since early August, but it was available playing time at second during a Dustin Pedroia DL stint that helped Ciriaco enter the Red Sox's lineup on a regular basis. He has since taken over at third base with Will Middlebrooks out, and he has played every position other than pitcher, catcher and first base. Finishing the year with a .300 average would be nice, but Ciriaco's potential is probably as an uber-utility player in 2013.
Others Considered: Logan Forsythe, SD; Steve Lombardozzi, WAS
Third Base: Todd Frazier, CIN
Frazier may have gained the most notoriety while filling in at first base for Joey Votto for two months, but he spent much of 2012 at the other corner-infield spot. Frazier's production has trailed off a bit in September (.212, no home runs), but a .320/.371/.567 line between July and August, when he was seeing regular playing time, likely made a difference in several fantasy championship runs. The quickly-aging Scott Rolen is a free agent after the season, so Frazier could have free reign at third to start 2013.
Others Considered: Jordan Pacheco, COL; Will Middlebrooks, BOS; Kyle Seager, SEA
Shortstop: Everth Cabrera, SD
The Jason Bartlett era in San Diego came to a not-so-graceful end in May, and the Andy Parrino's tenure as the team's starting shortstop did not last very long. Cabrera was the team's starting shortstop on a regular basis by the end of May. Cabrera's 94.4 percent success rate on the basepaths is among the best in baseball, which has helped put him on pace to a top-10 finish in stolen bases despite below-average contact skills. He should have an inside edge on the Padres' starting shortstop gig in 2013, but a cold hitting run could hurt his job security — especially if Jedd Gyorko appears in the majors at some point and shrinks the Padres' middle infield.
Others Considered: Andrelton Simmons, ATL; Josh Rutledge, COL
Outfielders: Mike Trout, LAA; Norichika Aoki, MIL; Ryan Ludwick, CIN
I like these three outfielders. Not only did they all have better-than-expected seasons, but they arrived at starter status in different ways.
The Mike Trout tale has been told dozens of times since the Angels recalled him from Triple-A in late May, and hence, I will skip the basics. It is worth remembering that the Angels opened the season with Peter Bourjos, Vernon Wells, Torii Hunter, Bobby Abreu and Mark Trumbo in the outfield, and the combo of Albert Pujols and Kendrys Morales set to monopolize the first base and DH slots. In other words, there was no evident home for Trout on the Angels' active roster. In the end, talent trumped contracts, but one is left to wonder how long he would have stayed in the minors if the Angels were not 7-15 and nine games out of first place by the end of April. Trout may be the best hitter in the American League this season and one of the best rookies of all time, but that does not mean his path to the majors is transferrable to the next crop of top prospects.
Aoki was a bit more under the radar than Trout. An unheralded foreign signing in the offseason, Aoki entered the season as the team's fourth outfielder, and he did not see regular playing time until Corey Hart moved to first base in the beginning of June. He landed a starting job on June 5 (to be precise), and he has gone .296/.367/.446 in 368 at-bats since that date. He has contributed nine home runs and 28 steals along the way, while batting leadoff and playing an above-average right field. He entered the season with an ADP of 431, which means he was likely a profitable waiver-wire pickup in most formats.
Ludwick hit his peak years ago, and his career had been on a downward slide since the Cardinals traded him to the Padres midway through the 2010 season. He started 2012 in a platoon with Chris Heisey in left field, and he OPS'd .703 with six home runs through two months in that role. Heisey shifted to center to cover for an injured Drew Stubbs on June 6, and the move opened the door for regular playing time for Ludwick and a renaissance at the plate. Ludwick has hit 20 home runs and 20 doubles to go with a .304 batting average in 293 at-bats since that date. That performance makes his $5 million mutual option for 2013 seem inevitable, as well as a starting spot in next year's outfield.
Others Considered: Bryce Harper, WAS; Scott Hairston, NY-N; Ben Revere, MIN; Justin Ruggiano, MIA
Get a FREE RotoWire 10-day trial (no credit card required) at RotoWire.com.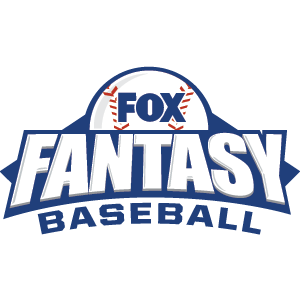 FOX Fantasy Baseball
Join or Create a Free League
Play Now!