Fantasy baseball depth chart analysis
With the mid-point of the season approaching, playing time distributions should continue to be in flux. The trade deadline is approaching, key players are returning from significant injury and many top prospects are set to follow in the footsteps of Mike Trout, Bryce Harper and Will Middlebrooks.
Without any further ado, here are 10 interesting depth chart observations (in no particular order):
White Sox 3B
Starter: Kevin Youkilis
Next: Orlando Hudson, Eduardo Escobar
Injured: Brent Morel
The always active Kenny Williams made the first splash of the 2012 trade season when he acquired Kevin Youkilis from the Red Sox on Sunday for Zach Stewart and Brent Lillibridge. While many have questioned how much Youkilis might have left in the tank, Chicago will hand him the starting third-base gig right out of the chute. After all, a 75-percent Youkilis might be better than Orlando Hudson and Eduardo Escobar at 100 percent. In addition, Brent Morel's back problems appear to be more serious than Youkilis' at this point. Hudson should morph into a utility player, seeing games at third and second, while Escobar may be sent down to Triple-A Charlotte at some point for a more consistent stream of at-bats.
Mets 2B
Starter: Danny Murphy
Next: Ronny Cedeno, Justin Turner
Sunday's contest marked the fourth straight game someone other than Danny Murphy had started at second base for the Mets. That is not too much of a surprise given he has slashed .174/.296/.261 through 46 June at-bats, and this presents a capitalize-able opportunity for Ronny Cedeno. Cedeno returned from the DL on Friday, but Ruben Tejada's subsequent activation means playing time will be hard to come by at short. Cedeno has not played second on a regular basis since 2008, but he manned the position frequently in the minors while he and Tejada carried out simultaneous rehab assignments
Rockies 2B/SS
In the mix: Marco Scutaro, Jon Herrera, Chris Nelson
Jon Herrera started at shortstop for all three games of the Rangers series after he returned from the disabled list on Friday, breaking up Marco Scutaro's streak of 19 consecutive starts. Scutaro had been the Rockies' only available shortstop after Troy Tulowitzki hit the DL in late-May, so the weekend's reprieve was a well-deserved rest. Chris Nelson subsequently took over the reins at second from D.J. LeMahieu on June 10, and he has not looked back since June 10. He entered play Sunday with a .333/.390/.685 since re-joining the Rox on June 1 and .361/.410/.722 over his last 10 games. That sort of production should protect his spot in the lineup, be it at second, short or third base. Barring injury, all three should be active members of the infield for at least the next eight weeks with Tulowitzki out of commission.
Orioles OF
Right Field: Chris Davis
Center Field: Adam Jones
Left Field: Steven Pearce, Ryan Flaherty, Scott Tolleson
Injured: Nolan Reimold, Nick Markakis, Endy Chavez.
The trio of Adam Jones, Nick Markakis and Nolan Reimold gave the Orioles one of the better sets of outfielders in the season's first few months, but injury has knocked out the latter two. Chris Davis began playing right when the Orioles were DH-less in NL parks, and he has emerged as the team's top option in that spot. His hold on the spot may be loosening in the wake of a 0-for-28 slump. However, he is still better than the most of the alternatives with Endy Chavez on the disabled list. Markakis' and Endy Chavez's ETA's remain distant, and Reimold could be out for the remainder of the season. The Orioles could be on the hunt for another option in the outfield if they believe they are truly contenders in the AL East.
Oakland C
Starters: Kurt Suzuki, Derek Norris
The A's recalled Derek Norris, who was part of their "bounty" from the Gio Gonzalez trade, on Thursday, and the initial plan was for he and incumbent Kurt Suzuki to split time behind the plate. The immediate fallout has been Norris starting three of his first four games up in the majors, and he delivered big hits in the final two games of the series against the Giants. I would expect manager Bob Melvin to hold to that initial 50ish/50ish split in the short-term, but the scale could tip in Norris' favor if he can boost an Oakland offense that ranked last in the American League in runs per game entering Sunday.
Toronto 1B
Starter: Adam Lind
Next: Edwin Encarnacion, David Cooper (Triple-A).
Now that interleague play is over, it is safe for Lind to come out and play. His return prompted David Cooper's demotion back to Triple-A Las Vegas and Edwin Encarnacion's retreat back to the DH slot. The ball is known to fly easy in Vegas, but Lind hit .395/.451/.669 in the 31 games since the Jays nearly jettisoned him from the system. More important than his line is the notion that he is comfortable at the plate, and this did not appear to be the case through his first month and a half in the majors. He will probably not post a 1.100+ OPS, but he should be on first base most nights moving forward as the Jays decide whether or not he will be a part of their future.
Oakland 1B
Starter: Brandon Moss
In the minors: Daric Barton, Josh Donaldson, Kila Ka'aihue,
Five men have played first base for the A's this season, and none of them have done all that well. Brandon Moss was the latest "feel good" story after he hit six home runs in his first 10 games, but he has cooled considerably over the past week (3-for-32 from June 17 thru June 24). He has also been far from good in the field, committing four errors Saturday against the Giants. Daric Barton or Kila Ka'aihue could be recalled from Triple-A Sacramento once they get in some more at-bats, but there really are not a ton of great options here for the A's. I could see them cycle extra outfielders (someone like Seth Smith or Jonny Gomes) if no one else steps up.
Tigers LF
Starter: Quintin Berry
Next: Delmon Young, Don Kelly, Ryan Raburn
Injured: Andy Dirks
Delmon Young started in left for the Tigers' trio of games in Pittsburgh, but he should turn the keys back over to Quintin Berry now that the DH slot is available once again. With a successful steal Sunday, Berry has 11 steals in the majors without being caught, and he has 30 steals in 33 chances between Triple-A Toledo and the majors. Andy Dirks' rehab from a sore Achilles tendon has appeared to have stalled, so manager Jim Leyland will avoid a tough decision for now.
Pirates RF
In the mix: Garrett Jones, Josh Harrison, Jose Tabata
Garrett Jones occasionally plays first, Josh Harrison occasionally plays short, and Jose Tabata occasionally plays left, but these three comprise the Pirates' right field situation. Tabata has the greatest number of starts at the position with 38, but manager Clint Hurdle has increasingly mixed things up the past few weeks. Harrison is more likely to start when there is a lefty on the opposing mound, while Jones' nine home runs in 167 at-bats rank third on the team and puts him on pace to hit 20 for the third time in four seasons. Tabata's eight caught stealings lead the majors.
Mariners CF
Starter: Franklin Gutierrez
Next: Michael Saunders
Michael Saunders has made 61 starts in center for the Mariners with Franklin Gutierrez spending much of the year on the disabled list, and Saunders' .781 OPS and 12 stolen bases lead an offensively-challenged Seattle club. That could be changing soon. Gutierrez has been brought along slowly since he returned from the DL a little over a week ago, but he should take over the everyday center-field role before long. Gutierrez already has two home runs through his first 31 at-bats back, and his fantasy ownership should increase as he takes on a larger role. Saunders will play in left as well as serving as Gutierrez's backup.
Get a FREE RotoWire 10-day trial (no credit card required) at RotoWire.com.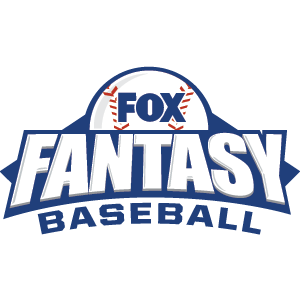 FOX Fantasy Baseball
Join or Create a Free League
Play Now!