Behind the Numbers – Week 2
I admit that I had never heard of the guy prior to this year, but with significant gaps in the infield, Solarte is taking on more importance to the Yankees than anyone envisioned in March. Solarte has already seen playing time at second and third base, and with the injury to Mark Teixeira, he's pretty much an everyday player. Fighting for playing time with Brian Roberts, Kelly Johnson and Dean Anna isn't exactly akin to battling Willie Randolph, Bobby Richardson and Phil Rizzuto, so if Solarte hits, he plays. So far so good for the 26-year-old Venezuelan, as Solarte is batting .450/.533/.650 in his first 23 plate appearances. He's yet to homer or steal a base, but four of Solarte's nine hits have been doubles, leading to six runs batted in. Solarte batted .276/.323/.403 and .288/.340/.405 while spending the last two full years at Triple-A while generally being considered as having a utility man type upside. In reality, that's probably what he is. Solarte rarely strikes out (12.0 and 7.7 percent of his PA the last two years), but he doesn't draw a ton of walks and is not a speed guy. Enjoy the short-term run, but don't get too excited about his long-term prospects.
Belt saw improvement last year in his home-run rate as he hit 17 homers in taking his AB/HR rate from 58.7 to 29.9 year over year. After homering off Trevor Cahill in his first at-bat Tuesday, Belt sat with five homers in 32 at-bats to tie Mark Trumbo for the MLB lead in homers. Now, fantasy owners are already wondering whether another huge step forward to the 30-35 homer range may be in the cards in 2014. That's not clear yet, but what is clear is that Belt's approach at the plate appears different. He's already demonstrating an ability to turn on inside pitches, something that we didn't see much of in 2013. He's also yet to draw a walk this year, but with a career walk rate close to 10 percent, that's less of a concern given how well he's apparently seeing the ball. I think Belt is a 25-30 homer guy this year. Recall that back in his 187 at-bat rookie year in 2011, Belt swatted nine home runs for a 20.8 AB/HR rate. That projects to 26 homers over 550 at-bats, and given that he's not a disaster against LHP (.261/.318/.437 last season), Belt should play most every day. I see a little bit of Shawn Green's style in Belt, and Green grew into his power, posting a 67 AB/HR rate in the minors on his way to three 40-plus homer seasons in the big leagues. I won't predict that for Belt, but 30 this year? Very doable.
Arizona took quite a bit of heat in dealing multiple years of team control of starting pitcher Tyler Skaggs and outfielder Adam Eaton for the arbitration-eligible Trumbo. Desperate to add a power right-handed bat alongside Paul Goldschmidt, the Diamondbacks were willing to sacrifice defense and on-base skills (pre-2014 career .299 OBP). So far so good, as Trumbo entered Tuesday's action with five homers in just nine games to go with an OPS well north of 1.000. Trumbo's strikeout rate is just 15.8 percent compared to 26-plus percent in each of the two prior seasons, so he's clearly seeing the ball well. Thirty-five to 40 homers appears a given, but again, that's about what we expected anyway. The key to obtaining significant fantasy value out of Trumbo is going to be in whether he can best his pre-2014 batting average of .250 by 10, 20 or even 25 percentage points. He does that, and after averaging an ADP of 59 in NFBC leagues, Trumbo provides top-25 value. Seeing a player go from .234 to .270 is pretty rare, but Trumbo is taking well to his new digs, so perhaps .260 isn't out of the question.
Living in Reno, I saw Owings, who played 125 games last year for Triple-A Reno, several times. So when he hit .330/.359/.482 for the Aces, I knew he was a serious threat to Didi Gregorius' job security. After out "OPSing" Gregorius by 271 points this spring, Owings won the job, and, despite going 0-for-3 Wednesday, Owings is batting a solid .333/.353/.364. His one walk and one XBH (double) in 10 games aren't numbers you'd like to see, however, but the three stolen bases more than make up for that with fantasy owners. Owings had low BB:K ratios in the minors (.22 for Reno last year, .18 the year before), but he should hit for a decent average, steal some bases and pop the occasional home run.
Simmons, meanwhile, entered Tuesday's action batting .300/.304/.350 with, like Owings, one walk and one double. He's yet to steal a base after swiping six last year while batting .248/.296/.396. With 17 homers, Simmons has a bit more pop than Owings, but he loses some value hitting eighth. Simmons is probably never going to be an elite offensive shortstop, but he's just 24 and given last year's .249 BABIP, it's not hard to see him batting .270-.280 with 15 home runs and 10 steals. I'd lean toward Simmons over Owings given all this, but it's not a huge gap. The fact that Simmons has quite a bit of job security via his glove and his $58 million contract extension gives me comfort.
Blackmon was not in Tuesday's lineup against the White Sox and lefty Jose Quintana, making it likely that he's now in an official platoon with Drew Stubbs. Due in large part to his six-hit game, Blackmon is batting a robust .464/.467/.679 in 30 plate appearances with three doubles, a homer and a pair of steals. He's also struck out just once. Blackmon posted just a 2.7-percent walk rate last year in batting .309/.336/.467 in 258 plate appearances, so we know he can hit for average. He's yet to show much more than 12-15 homer power as a professional, but he can run a little and he makes contact, as evidenced by a career 14.7-percent strikeout rate. Interestingly, Blackmon is also a career .333 hitter (123 at-bats) against southpaws, giving us some hope that he can win the job outright, particularly should Drew Stubbs' 1-for-9 start turn into something along the lines of 4-for-35. His hot start has most impacted Corey Dickerson, who was optioned to Triple-A on Monday. Watch to see if Blackmon gets the nod the next time the Rockies face a lefty. If he does, his value soars even higher.
There is so much good young pitching in the game today. From Jose Fernandez, Gerrit Cole, Michael Wacha, and Zack Wheeler, teams are recognizing the value of developing pitching internally rather than having to take the risk of offering $50 million contracts to the likes of Ricky Nolasco. Much has been written about those four, so let's look briefly at four young hurlers off to nice starts:
Tyler Skaggs (LAA) – For an organization with a pair of bloated contracts in Albert Pujols and Josh Hamilton, the return of a young and talented (read: cheap) pitcher has to be welcomed. Skaggs is off to a good start, albeit against the Astros, having tossed eight innings of scoreless (unearned run) in his first start. Skaggs has struggled in his brief introduction to the big leagues, posting a 5.43 ERA in 13 big league starts prior to 2014. Get this, though: this is his age 22 season. Skaggs has the potential to be the team's No. 2 or 3 starter this year. Very bullish here.
Nathan Eovaldi (MIA) – No big league starter is averaging more than Eovaldi's 95.8 mph average fastball. Eovaldi has a 3.46 ERA in 13 innings, but it's the 14:1 K:BB that stands out. Eovaldi's 6.3 K/9 and 3.6 BB/9 are just so-so, but the stuff is top-notch, and there's a chance he puts it all together this year.
Tony Cingrani (CIN) – Cingrani has one great and one mediocre start this year, but both have come against the tough Cardinals, and he's fanned 14 in 11 innings. In addition, Cingrani's velocity is up from 2013, as his fastball has averaged 92.8 mph versus last year's 91.9. He could be the team's top starter over the next few years.
James Paxton (SEA) – Paxton was touched up a bit in the first inning by the Angels on Tuesday, but his first start on April 4 against those same Angels was quite the debut: 7 IP, 2 H, 0 ER, 2 BB, 9 K. He has been regularly in the 93-97 range and while he's not thought of as having the same upside as teammate Taijuan Walker, he's not far behind. Late word Tuesday had Paxton suffering a strained lat, meaning a DL stint is likely. Let's just hope he's not out too long, but this may not be good.
I'll caveat this with the thought that it's possible that these guys "grow into their velocity" as the season progresses.
Scherzer is particularly notable in that respect, averaging 91.9 and 92.3 mph in his first two starts last year before averaging 94-plus come May. I'm not too worried about him. Scherzer looked pretty good against the Dodgers on Tuesday, too. … Masterson is another story, as he actually lost velocity (88.4 to 88.1) in his second start, and last year, Masterson was at 92.1 mph and 91.6 in his first two starts. There's reason to be concerned. … I won't worry about Buehrle, as he's never thrown overly hard, and the "fastball" velocity didn't stop him from fanning 11 in his last start. … For Sabathia, this is what happens when you throw 230-plus innings for five consecutive seasons (2007-2011). His command is still good enough for him to be effective, but Sabathia's days as a true ace are in the past at age 33. … A couple mph probably won't make a huge difference for Correia and Feldman, but it also highlights the need for each to minimize mistake pitches. … Jimenez owners should be more concerned about the eight walks in 10.2 innings than the decreased velocity. His velocity last year was pretty spotty though May but grew more consistent as the year progressed. It probably doesn't help as well that his first two starts this year were against the Red Sox and Yankees.
John Axford – Axford has recorded two saves with a 3.00 ERA, but he's also walked four batters and sits with a 6.05 xFIP. It's just three innings, but Axford owners would be wise to consider a pickup of Cody Allen in deeper leagues. Allen has tossed 2.2 scoreless innings with a 4:1 K:BB. He's also notched two wins, which while nice, probably isn't something you can count on regularly.
Shawn Kelley – Kelley is filling in for the injured David Robertson (groin), but this situation has me thinking longer term. Robertson <i>COULD</i> be Mariano Rivera's long-term replacement (not that he can truly be "replaced"), but what if he isn't? Could there be someone else on the roster who could be that guy? Let me throw out the name Dellin Betances. A former top prospect, Betances made the conversion to the bullpen last year after washing out as a starter, and in his 65 Triple-A relief innings, Betances posted a 1.25 ERA while finishing with an 11.6 K/9. If he can hone his erratic control, Betances has top-five closer stuff. He touched 99 mph in his last appearance against Houston.
Matt Lindstrom – With back-to-back poor outings, Lindstrom's job could be on the line soon. I like Nate Jones (hip) to work his way into the role eventually, but he's probably out for at least three more weeks. In the interim, take a flier on Daniel Webb, who has fanned five in 4.2 innings with a fastball averaging 95.5 mph.
Sergio Santos – Santos sports a 2.57 WHIP, leaving him a good bet to surrender his job back to the returning Casey Janssen. Janssen (back) is due off the DL on April 12 and should return right around that date. In the interim, Santos will probably keep closing, but we could see a mix of Santos, Steve Delabar, and Brett Cecil should matchups warrant it.
Regan is a five-time Fantasy Sports Writers Association award winner.
Follow @vtadave on Twitter.
Get a FREE RotoWire 10-day trial (no credit card required) at RotoWire.com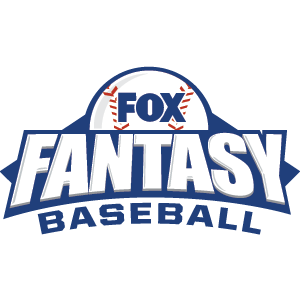 FOX Fantasy Baseball
Join or Create a Free League
Play Now!