Youth, pitching fuels Arizona
After dismal 65-win campaign that led to an in-season managerial change and an overhaul in the front office, the D-Backs won the National League West in 2011 and earned a first-round series with the Brewers on the heels of a 94-win season. While improvement was expected, the division title was a surprise to many as few improvements were made by new general manager Kevin Towers. Plenty of things went right – including the emergence of Ryan Roberts and Josh Collmenter, as well as the late-season arrival of Paul Goldschmidt to stop the revolving door at first base – and the franchise now appears to be positioned for another run at the NL West crown.
Offseason Moves Re-signed second baseman Aaron Hill.
It's been a disappointing ride for Hill since his 36-homer, 108-RBI breakout in 2009, but he seemed to find his stroke again after the Blue Jays traded him to the D-Backs for Kelly Johnson in August. When his batting average plunged toward the Mendoza Line in 2010, it was the byproduct of a sharp increase in his flyball rate (career-high 54.2 percent). Although the results weren't much better in 2011, the batted ball profile returned to Hill's career norms and there's a glimmer of hope that he may be able to return to the 20-25 homer range, albeit with a mediocre average and low OBP. Fortunately, he'll continue to benefit from a hitter-friendly home park as the D-Backs re-signed him in November with a two-year deal to remain their everyday second baseman.
Re-signed pitcher Joe Saunders.
In terms of durability, Saunders has proven to be one of the most reliable starters in baseball over the last four seasons. Saunders doesn't offer much to fantasy owners with his low strikeout rate (career 5.02 K/9IP over 986.2 innings) and it would be wise to consider his 4.38 xFIP as a baseline rather than the 3.69 ERA he posted with Arizona on the strength of a 78 percent strand rate and .271 BABIP. Saunders returned to the D-Backs by signing a one-year deal in January, where he should chew up innings in the back of the rotation and afford the team's pitching prospects additional development time.
Acquired pitchers Trevor Cahill and Craig Breslow from Oakland for pitchers Jarrod Parker and Ryan Cook and outfielder Collin Cowgill.
Cahill will stabilize the middle of the Arizona rotation and his groundball-heavy profile should enable him to find success despite the hitter-friendly confines of Chase Field. Don't be surprised if facing weaker NL lineups leads to an uptick in his strikeout rate as well. Breslow will provide another left-handed option out of the bullpen after Rule 5 pick Joe Paterson spent most of the 2011 season as the D-Backs' only situational lefty. Long term, Parker could be the best player involved in the deal, and giving up six years of club control on a potential frontline starter was a risk the D-Backs were willing to take in order to get a more proven commodity in Cahill.
Signed pitcher Takashi Saito.
The 41-year-old Saito didn't pitch regularly until July due to a number of minor injuries, but was a very good reliever when he was healthy. He struck out 23 and walked nine in 26.2 innings and ended with a 2.03 ERA. There's no doubt that Saito can still be an effective reliever, but it is very doubtful that he could get through an entire season. The D-Backs signed him in December to work as part of their bridge to J.J. Putz.
Re-signed catcher Henry Blanco, first baseman Lyle Overbay and infielders John McDonald and Willie Bloomquist.
All four players return to the Arizona bench after finishing the year with the D-Backs in part-time roles. Bloomquist and McDonald will share everyday duties at shortstop if Stephen Drew isn't ready for the start of the season, while Overbay will see spot starts backing up Paul Goldschmidt at first base. Blanco will continue to mentor Miguel Montero behind the plate and projects to make roughly one start per week.
Signed pitchers Jonathan Albaladejo and Joe Martinez, first baseman Mike Jacobs, third baseman Cody Ransom and outfielder Jason Lane.
Of the bunch, only Martinez signed a major league deal and opens spring training with a 40-man roster spot. While Jacobs may push for a home-run crown in the Pacific Coast League, Albaladejo is most likely to make an impact with the big league club of the non-roster players listed here if he's able to demonstrate good control at Triple-A Reno to begin the year.
Projected Lineup/Rotation:
Lineup (vs. RH/LH)
1. Stephen Drew, SS
2. Aaron Hill, 2B
3. Justin Upton, RF
4. Jason Kubel, LF/Chris Young, CF
5. Miguel Montero, C/Ryan Roberts, 3B
6. Paul Goldschmidt, 1B
7. Chris Young, CF/Miguel Montero, C
8. Ryan Roberts, 3B/Jason Kubel, LF
With the uncertain status of Stephen Drew (more on that below), the D-Backs' lineup is a bit up in the air. Willie Bloomquist was deployed in the leadoff role while filling in for Drew at times last season, while Ryan Roberts could be a fit there as well – particularly against left-handed pitching. The only name in ink figures to be Justin Upton, who will reliably bat out of the third spot in the order on a regular basis. Chris Young should hit in the middle third of the lineup against lefties, but is better suited for a bottom-third slot given his career struggles against right-handed pitching.
Projected Rotation
1. Ian Kennedy
2. Dan Hudson
3. Trevor Cahill
4. Joe Saunders
5. Josh Collmenter
The acquisition of Trevor Cahill from the A's and later decision to re-sign Saunders ensured that the D-Backs would begin spring training with all five rotation spots settled. Plenty of young talent is ready to step in should injuries strike, as Trevor Bauer and Tyler Skaggs are both potential frontline starters with little development time remaining at the minor league levels.
Closer: J.J. Putz
Despite losing a tick on his fastball, Putz turned in his lowest walk rate (1.86 BB/9IP) since 2007 and showed flashes of being the dominant closer he was with the Mariners in 2006 and 2007. Perhaps the only concern here is that he battled elbow tendinitis and missed most of July, his third DL stint in four years with elbow woes, but the remedy could be as simple as holding him back from multiple save opportunities on consecutive days. The D-Backs have him under contract for $4.5 million in 2012 and have the option of keeping him for $6.5 million in 2013 if he's able to repeat his success from Year 1 in the desert. With his strikeout-per-inning potential and stable ratios in each of the last two seasons, Putz should be considered a top-10 closer on draft day.
Key Bullpen Members: David Hernandez and Takashi Saito will handle the high-leverage innings in front of Putz, while the former is the best to handle any lingering save opportunities that arise in the Arizona bullpen should injuries befall the D-Backs' closer.
Notes of Import, Fantasy and Otherwise:
When will Stephen Drew be healthy again?
A gruesome injury in July turned out to be a season-ending fractured ankle for Drew, and the D-Backs' offensive production at shortstop suffered the rest of the way. His numbers were down across the board before the injury and it may have been the byproduct of an abdominal strain that slowed him down during spring training. Whether that injury was related to the groin woes that slowed him last season is unclear, but Drew had surgery to repair a sports hernia in October and was unable to run or participate in baseball activities at press time. Watch his progress closely during spring training, as Drew should come at a discount on draft day and would be worth the risk as he's playing for a long-term contract in 2012. His combination of power and speed remains intriguing as he heads into his age-29 season. Willie Bloomquist and John McDonald are in tow to handle the shortstop duties if Drew's absence lingers on into the regular season. One of his biggest hurdles in recovery will be running the bases at full speed, as his workouts at press time did not include that or lateral movements in the field for defensive work.
Can Paul Goldschmidt translate his minor league success to the big leagues?
Goldschmidt proved that his impressive power display in 2010 wasn't simply the byproduct of the hitter-friendly parks of the California League, parlaying a .306/.435/.626 line with Double-A Mobile into the opportunity to serve as the D-Backs everyday first baseman down the stretch and in the playoffs. As expected, Goldschmidt's strikeout rate jumped upon his promotion to the big leagues, but he continued to display plus power while hitting a couple of clutch homers in the team's postseason push before delivering a 7-for-16 mark with a pair of homers in the Divisional Series against the Brewers. While he may not be a .300 hitter in the big leagues, Goldschmidt should be an immediate 30-homer threat with an opportunity to lock down a spot near the middle of the D-Backs' lineup.
Will Josh Collmenter continue to surprise?
Thanks to a revolving door in the back of the Arizona rotation, Collmenter was given a shot to start for the D-Backs in May after getting a call to work out of the bullpen in April. Boasting an unorthodox over-the-top delivery attributed to time spent throwing tomahawks as a child, Collmenter's less than impressive arsenal seems to work against big league hitters because of deception. Long term, he'll probably get squeezed out of the rotation when the D-Backs' prospects are ready to assume rotation spots, but Collmenter's low walk rate should make him a viable option in long relief once that happens. If Collmenter opens 2012 with a starting assignment, tread carefully here as he's very dependent on two pitches and will be prone to big innings as teams get a second and third look at him in the middle innings. Two very talented young arms – Trevor Bauer and Tyler Skaggs – are blocked by Collmenter's presence in the rotation and he could quickly be shifted into a long relief role if he struggles in April or May.
Can you buy into Ryan Roberts in 2012?
No player benefited more from the failure of Melvin Mora in 2011 than Roberts. After entering spring training without minor league options and facing the possibility of another year at Triple-A and potentially with a new organization, Roberts carried a 1.007 OPS in April and never looked back. Although his plate discipline wavered at times and he was prone to streaky production at the plate, the end result was flirtation with a 20-20 season over 482 at-bats. Roberts has pounded lefties in his career, so there is long-term potential of a platoon role considering his .701 career OPS against right-handed pitching. With Aaron Hill signed through 2013, the D-Backs are going to give Roberts another run as their everyday option at third.
Strengths
An offense that top-to-bottom, should be one of the best in the National League. A rotation that has good young talent ready to step in if the back-end falters or if injuries strike.
Weaknesses
Very little positional depth if any of the regulars get hurt. Most of Arizona's minor league depth comes from it pitching, and many of the team's non-pitching prospects are a couple of years away from being everyday contributors.
Rising: Jason Kubel – Kubel was about the only thing going right for the Twins in the first half of last season as he was hitting .310 with a .820 OPS before going on the DL with a sprained left foot in early June. He had several setbacks (including a bone bruise) and played just 38 games the rest of the season, hitting just .214 over that span. Kubel has good plate discipline and power, but struggles against left-handed pitching (.678 career OPS) which could limit his playing time. His foot didn't suffer any structural damage, so he's expected to be ready for spring training. While the D-Backs' decision to sign him drew plenty of criticism, Kubel can hit for power and is moving into a very hitter-friendly home park after spending the last two seasons playing half of his games at Target Field in Minnesota.
Declining: Gerado Parra – Although Parra hasn't provided the power most teams look for from their left fielder, he continues to improve offensively and managed to capture a Gold Glove with his outstanding defense in 2011. In addition to cutting back on his strikeouts, Parra increased his walk rate and was much better against left-handed pitching than he was in his first two seasons in the big leagues. While Parra is a good contact hitter with the ability to use all fields, D-Backs hitting coach Don Baylor has worked with him to develop more pull power. Perhaps a 15-20 homer season down the road is attainable, but fantasy owners should look to him for double-digit steals given his success rate on the basepaths with the opportunity to rack up runs scored if he gets another look near the top of the batting order. That said, the Diamondbacks' signing of Jason Kubel clouds his future – clearly Chris Young and Justin Upton won't be sitting to make room for Kubel, so Parra will likely serve as the fourth outfielder in 2012 barring a trade.
Sleeper: Trevor Bauer – After a dominant career at UCLA, Bauer was the third overall pick in the 2011 MLB Draft and the D-Backs wasted little time getting him acclimated to pro ball. Although he did not reach Arizona in September, Bauer worked 25.2 innings between High-A Visalia and Double-A Mobile while compiling an impressive 43:12 K:BB over seven starts. Bauer has drawn comparisons to Tim Lincecum, and he profiles to be the ace in a very good young Arizona rotation for years to come. The 21-year-old is extremely polished and offers a five-pitch arsenal led by a plus-plus curveball. Even if he doesn't break camp with the D-Backs, he should be up for good in 2012.
Supersleeper: A.J. Pollock – Pollock tends to be overlooked in most circles because many scouts believe that he lacks a standout tool. Fortunately, he does everything well, and is praised for unquantifiable traits including his work ethic and instincts on the field. Although he's not a speed demon, Pollock is efficient on the basepaths as evidenced by his 36-for-43 stolen-base mark at Mobile last season. Keep in mind that he missed a year of development in 2010 after fracturing a growth plate in his elbow during spring training, but Pollock showed little rust while skipping High-A in 2011. Just 24, the D-Backs will probably give him most of 2012 to finish his minor league development at Triple-A Reno, but his ability to draw walks and drive the ball into the gaps should make him a viable leadoff man and everyday center fielder as early as 2013. In the event that Gerardo Parra is traded away, Pollock could surface as the D-Backs' fourth outfielder as early as this season.
Get a FREE RotoWire 10-day trial (no credit card required) at RotoWire.com.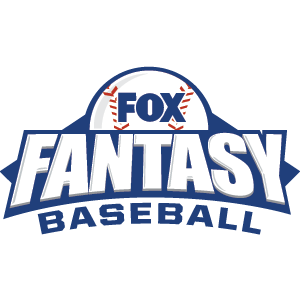 FOX Fantasy Baseball
Join or Create a Free League
Play Now!