Fantasy Preview: Arizona Diamondbacks
Expectations were high for the Diamondbacks entering 2012, as the team was coming off a postseason trip that ended in extra frames during a decisive Game 5 of the NLDS in Milwaukee. With enviable starting pitching depth, and complementary pieces emerging in the form of Paul Goldschmidt and late-2011 acquisition Aaron Hill, the D-Backs looked to be positioned for another trip to the postseason as one of the National League's more balanced squads.
Instead of returning to the playoffs, Arizona finished 81-81, a disappointing third place in the NL West. The left side of the infield was ravaged by injuries and ineffectiveness, thanks in large part to Stephen Drew's longer-than-expected recovery from ankle surgery, and Ryan Roberts' rapid regression. The rotation failed to meet expectations, as Dan Hudson made just nine starts before requiring Tommy John surgery, while young phenom Trevor Bauer was unable to match his success from the minors when called upon by the big club.
General manager Kevin Towers was busy in the offseason, making additions through free agency and via trade, often drawing criticism for the level talent he brought back to Arizona in return for the likes of Justin Upton, the aforementioned Bauer and Chris Young. While most of the attention in the NL West is focused on the defending World Series champions in San Francisco and the heavy spending Dodgers, the D-Backs enter 2013 somewhat under the radar and with plenty to prove as they move ahead without Upton as the centerpiece of the roster.
2013 Fantasy Rankings: C | 1B | 2B | SS | 3B | OF | SP | RP
2013 Fantasy Baseball Sleepers: C | 1B | 2B | SS | 3B | OF | SP | RP
Offseason moves:
Traded OF Chris Young to Oakland for Cliff Pennington and SS Yordy Cabrera.
Pennington started the year as the A's starting shortstop, but ended it playing second base after the A's acquired Stephen Drew. Pennington fell off the table offensively in 2012 with career lows across the board. He is a serviceable defensive infielder, but is better suited as a part-time utility infielder rather than an everyday player. He was traded to Arizona in November and general manager Kevin Towers noted at the time that he sees Pennington as an everyday player. Beyond being a decent stolen-base threat in a deep NL-only league, Pennington does not offer much for fantasy owners even with the move into a more hitter-friendly environment.
Traded SS Yordy Cabrera to Miami for RP Heath Bell.
Bell broke his streak of three straight 40-save seasons by notching just 19 saves for the Marlins in 27 opportunities. The disappointing numbers came on the heels of an utterly dominant five-year stretch in the San Diego bullpen when Bell registered a 2.53 ERA and 1.12 WHIP while averaging 75.0 innings per season and striking out 9.4 K/9. Bell's strikeout rate rebounded a bit to 8.3 K/9 in 2012 after he saw that number slip below 8.0 K/9 for the first time in 2011. Traded to Arizona in October, Bell is likely to open the season in a setup role to J.J. Putz and represents a low-risk, high-reward move for the Diamondbacks who convinced the Marlins' stingy front office to pick up a portion of Bell's bloated salary.
Traded INF Ryan Wheeler to Colorado for LHP Matt Reynolds.
Though his ERA and WHIP might not have reflected it, Reynolds made some improvements in his second full season in the big leagues, most notably in dropping his BB/9 from 3.2 to 2.7 while also yielding a higher percentage of groundballs, which is no small feat in light of his home park. The improvements came all while Reynolds provided a serviceable K/9 rate (8.0), making him one of the Rockies' more reliable setup men last season. At 28, Reynolds still has room for growth, especially if he can pitch more effectively against right-handers (.306 BAA) as he did in 2011 while seeing last season's .319 BABIP fall more in line with league average. With the move to Arizona, he could prove to be a viable option in middle relief.
Signed C Wil Nieves.
Now 35, Nieves is positioned to work as a backup catcher again in 2013. Although he hit well in a very small sample with the Rockies and D-Backs last season, the career .229/.274/.301 line is a better indication of what he's likely to do at the plate, and his value comes entirely from his work with the pitching staff. If Nieves breaks camp as Arizona's backup behind Miguel Montero, he'll likely see something in the neighborhood of 15-20 starts over the course of the season as Montero is one of the league's workhorses behind the plate, capable of starting 140-plus games on his own.
Signed LF Eric Hinske.
If his 2012 season with the Braves is any indication, Hinske's career may be coming to a close. The 10-year veteran hit just .197 and had a .583 OPS while providing below average defense when he saw the field. His walk rate has been steadily on the decline while his strikeout rate has been on the rise, and he's limited to first base and corner-outfield spots even as a part-time player unable to hit lefties.
Signed SP Brandon McCarthy to a two-year, $15.5 million deal.
McCarthy may be the funniest and smartest guy in the league, but he sure is snake bitten. After another shoulder injury put him on the DL in May and June, he took a very scary line drive to the side of the head in September and had to have emergency surgery that night to relieve pressure on his brain. McCarthy was having his second straight effective season for the A's before the injuries struck (in his two years with the A's, he had 17 wins and a 3.29 ERA). Cleared to resume all baseball activities in mid-November, McCarthy signed a two-year deal with Arizona. If he slips in drafts, McCarthy is a very nice target to provide solid ratios along with a possible uptick in strikeout moving to the NL, as long as you know it will likely come with some injury road bumps along the way.
Traded RHP Trevor Bauer, RHP Matt Albers and RHP Bryan Shaw to Cleveland for SS Didi Gregorious and 1B Lars Anderson.
The line on Gregorius remains the same – he has a fantastic glove that the scouts love, but it's up for debate whether his bat will be good enough to carry in a major league starting lineup. The game has evolved to emphasize defense more, so there's a chance yet that Gregorius could make it, but many were surprised when the D-Backs were willing to deal Bauer in December to acquire him. It's believed that he will get more time at Triple-A to continue the development of his bat, but the trade should significantly accelerate his timetable to the big leagues. Despite his range in the field, Gregorius is not proficient on the basepaths, having stolen just three bases against nine attempts in the minors last year. As a footnote, Anderson was claimed off waivers by the White Sox in late January.
Signed RF Cody Ross to a three-year, $26 million deal.
Ross proved to be an excellent value for the Red Sox on a one-year, $3 million in 2012, but Boston elected to go another direction this winter and allowed him to depart in free agency. After signing with the D-Backs in December, Ross joins an outfield situation with plenty of competition for playing time and may wind up seeing occasional starts in center field depending on how Arizona elects to handle the aforementioned depth. Not surprisingly, most of Ross' success came against left-handed pitching last season (.295/.373/.636), though it's worth noting that Ross hit 10 of his 22 homers against right-handed pitching last season. It's difficult to forecast more than the 476 at-bats Ross collected a year ago, so a repeat of his 2012 power numbers appears to be at the higher end of reasonable expectations.
Traded RF Justin Upton and 3B Chris Johnson to Atlanta for 3B Martin Prado, SP Randall Delgado, SS Nick Ahmed, RHP Zeke Spruill and INF Brandon Drury.
After a few seasons of having Upton on the block, the D-Backs finally moved him in January. Soon after the completion of the trade, Prado signed a four-year, $40 million extension, making the immediate return a bit more intriguing for Arizona since Prado was previously set to become a free agent at the end of the 2013 season. Still, with Matt Davidson in the upper levels of the minor leagues, it's interesting that the franchise was willing to accept this package with three years remaining on Upton's deal covering his age 25-27 seasons. This trade will ultimately be judged by his performance with the Braves over that span, but also by the development of the four minor leaguers the D-Backs received back in the deal. Delgado could still emerge as a backend option for the rotation, while Ahmed may have enough of a bat to eventually handle a regular spot in the middle infield. Spruill may profile better as a groundball-inducing reliever than a big league starter, while Drury is a very raw player with good pop and questionable plate discipline.
Projected Lineup (v. RHP/LHP)
1. Adam Eaton CF
2. Martin Prado 3B
3. Aaron Hill 2B
4. Paul Goldschmidt 1B
5. Jason Kubel LF/Cody Ross RF
6. Miguel Montero C
7. Gerardo Parra RF/Jason Kubel LF
8. Cliff Pennington SS
One of the benefits of the D-Backs' decision to trade Justin Upton and Chris Young is lineup flexibility, and the productivity of Adam Eaton may ultimately determine how the other cards fall in the outfield (more on that below). Given their career splits, Jason Kubel figures to hit near the heart of the order against right-handed starters, while Cody Ross moves up against lefties. The issue with the current construction of the Arizona roster, is that fourth outfielder Gerardo Parra has shown better numbers against righties in his career. Paul Goldschmidt has crushed lefties throughout his time as a professional, going back to his days in the minors, and he will likely bat in the cleanup spot while Aaron Hill takes the No. 3 role formerly occupied by Upton. If Eaton isn't the everyday center fielder, Parra could handle the starts against righties and trade places with Martin Prado, who has spent some time as the leadoff hitter in Atlanta in recent years when necessary.
Projected rotation
1. Ian Kennedy
2. Trevor Cahill
3. Brandon McCarthy
4. Wade Miley
5. Pat Corbin/Tyler Skaggs/Randall Delgado/Dan Hudson
CL: J.J. Putz
Once healthy, Hudson figures to have a regular spot in the Arizona rotation again. His return is likely to take place around the Fourth of July, so it's reasonable to think that the D-Backs will work him back into the mix after the All-Star break. Corbin enters spring training as the frontrunner for the No. 5 starter spot, while Skaggs' lost velocity down the stretch limited his opportunities to audition in September. Delgado should be given a long look in spring training as well, while this cast of viable young options should keep Josh Collmenter in a long relief role despite his occasional runs of success as a starter over the last two seasons.
After scuffling in April, Putz turned things around and delivered peripherals in line with his 2011 numbers (1.8 BB/9, 0.7 HR/9) while increasing his strikeout rate (10.8 K/9). Beyond 2013, David Hernandez or Heath Bell figure to be the favorites to handle the ninth-inning for Arizona, but the job should belong to Putz again after the D-Backs picked up his $6.5 million option for 2013 in October. Although he finished with 32 saves this season, Putz's expected job security and strong ratios should make him one of the league's better closers again, with the number of viable alternatives available helping to ease his workload and minimize situations where he will be used on three consecutive days.
BIG QUESTIONS:
Will the rotation rebound?
The D-Backs rotation carried a 4.26 ERA last season, ranking 12th in the National League and often negating the impact of a significantly improved bullpen. The loss of Dan Hudson forced younger starters to have major roles sooner than expected, while Ian Kennedy took a step back from his impressive 2011 campaign. Durability is always a concern, but the addition of Brandon McCarthy should prove to be a significant upgrade over Joe Saunders. Trevor Cahill continues to show signs of improvement and could be on the verge of taking another step forward. Wade Miley was one of the biggest surprises of 2012 and his ability to repeat and stabilize the back of the rotation remains to be seen. Even after trading away Trevor Bauer, the D-Backs have several young starters knocking on the door for rotation spots, albeit none can match Bauer's elite ceiling.
How does the outfield playing time situation shake out?
As noted above, the D-Backs' outfield depth does not fit together as a perfect puzzle. Jason Kubel is better suited to sit against lefties as is Gerardo Parra, while Adam Eaton's minor league splits show better numbers against right-handed pitching as well. Cody Ross figures to sit against tough righties, but with a $26 million contract, it's tough to envision a healthy scenario where he sees fewer than 450 at-bats. Manager Kirk Gibson told reporters in January he wants to rotate his outfielders in a similar role, and it's likely that injuries will dictate the distribution of playing time more than straight platoons. Of this group, Eaton opens the year with the greatest number of questions, as he's had very limited exposure to big league pitching despite a very impressive track record in the minors.
Sleeper
Adam Eaton has ascended the organizational depth chart in Arizona with very moderate recognition, hitting .300 and getting on base at a .400 clip at every minor league stop. After hitting .380/.455/.539 at Triple-A Reno, Eaton was given a taste of the big leagues in September while taking on the bulk of the playing time in center field for the D-Backs. Throughout his time in the minors, Eaton has proven capable of handling left-handed pitching, and his primary asset for fantasy owners beyond average and runs scored likely will be stolen bases after he went 44-for-55 prior to his promotion last season.
Top Prospects
Tyler Skaggs, SP – Just 21, Skaggs pitched at three levels last season while earning six starts with the D-Backs before getting shut down in late September when his velocity dipped. Not surprisingly, his arrival in the big leagues was accompanied by a decline in his strikeout rate (6.4 K/9), but Skaggs should have an arsenal capable of missing bats at a much higher clip as he makes the necessary adjustments. Assuming that he's healthy this spring, Skaggs should be in the mix for a place in the back of the rotation to begin the season as the D-Backs have an extra slot available during the first half of the season with Dan Hudson working his way back from Tommy John surgery.
Archie Bradley, SP – Making his full season debut, Bradley carried an impressive 10.0 K/9 over 140 innings (28 starts) at Low-A South Bend. There were occasional bouts with poor control (5.6 BB/9), but he showed signs of improvement down the stretch. In addition to a high-90s fastball, Bradley features a curveball and changeup and has proven capable of getting a significant number of his outs on the ground (1.82 GO/AO) and subsequently, keeps the ball in the park (0.45 HR/9). Drafted out of high school in 2011, the next test for Bradley should include opening the season at High-A Visalia as he'll likely need two more seasons of development in the minors before entering the conversation for a rotation spot in Arizona in late 2014 or early 2015.
Matt Davidson, 3B – Davidson proved that the power he displayed at Visalia in 2011 was not simply the byproduct of a hitter-friendly environment, as he increased his ISO from .188 to .210 with a promotion to Double-A Mobile last season. It's also a very encouraging sign that his plate discipline improved, as Davidson drew more walks (11.8%) and struck out less (21.7%). After splitting time at the corner-infield spots at High-A, Davidson was used exclusively at third base during his time at Double-A and the result was an improved fielding percentage (.921) with nearly three times as many chances. A big league debut in 2013 should be on the horizon, but the production of the D-Backs' alternatives at the position, and the readiness of his glove will ultimately determine his arrival.
David Holmberg, SP – The D-Backs gave Holmberg his first taste of Double-A, which led to a drop in strikeout rate (6.4 K/9) after he fanned nearly a batter per inning at his previous minor league stops. Right-handed hitters presented more of a challenge to Holmberg after the level bump, as he struck out just 13.8 percent of them after fanning righties at a 29.8 percent clip at Visalia. Given that he did not display a significant lefty-righty split at previous levels, it will be interesting to see if he can adjust. Considering that he's only 21, the D-Backs will likely return him to Mobile to begin the 2013 season, where he'll continue to refine his arsenal and prepare for a potential 2014 arrival.
Get a FREE RotoWire 10-day trial (no credit card required) at RotoWire.com.
2013 Fantasy Rankings: C | 1B | 2B | SS | 3B | OF | SP | RP
2013 Fantasy Baseball Sleepers: C | 1B | 2B | SS | 3B | OF | SP | RP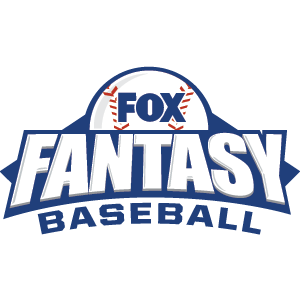 FOX Fantasy Baseball
Join or Create a Free League
Play Now!