RotoWire 2012 Phillies Preview
Despite finishing with the best record in baseball, the Phillies' 2011 season has to be considered a letdown as they were expected to represent the National League in the World Series. Unfortunately, they ran into David Freese and the Cardinals in the NLDS and found themselves at home watching the rest of the playoffs while their best source of power found himself on the operating table to repair a ruptured Achilles' tendon. The loss of Ryan Howard will no doubt impact the Phillies lineup early in the year, but a full season of Hunter Pence will help to offset some of that loss. Pitching remains the team's strength and while the Braves will likely give the Phillies their stiffest competition in the division, this is still the Phillies' division to lose. Washington and Miami have both improved their teams, but they might be a year or two away from serious contention. The Mets have a long way to go and seem destined for a last place finish. All of which leaves the Phillies in good shape.
Offseason Moves:
Signed pitcher Jonathan Papelbon to a four-year contract.
Papelbon returned to form last year after a 2010 season that saw him walk more batters than ever, leading to a career-worst 3.90 ERA. In 2011, he reduced his walks, struck out a career-high 87, and saved 31 games — the sixth straight season with more than 30 saves. That kind of consistency was rewarded with a four-year, $50 million deal with the Phillies to become their closer. It's another ideal situation for Papelbon, pitching to save games for starters like Roy Halladay, Cole Hamels and Cliff Lee. Papelbon is an elite closer who has proved to be someone capable of performing in the spotlight.
Signed shortstop Jimmy Rollins to a three-year contract.
Rollins had a nice bounce-back year in 2011 after a rough 2010 season in which he posted a career-low batting average. He saw his batting average return to a decent level last season and his power and stolen-base numbers also rebounded. Rollins has dealt with leg injuries the past two seasons and given his age it wouldn't be surprising to see injuries continue to be an issue for him. He remains one of the better options available at shortstop despite the injury concerns thanks to his speed and moderate power.
Traded for utilityman Ty Wigginton from the Rockies for a player to be named or cash.
Versatility and pop were once again the primary sources of Wigginton's value in 2011, as he spent time at three positions while generating a familiar slash line over 401 at-bats with the Rockies. He was traded to Philadelphia in November, where his initial role might be serving as the temporary first baseman while Ryan Howard works his way back from a ruptured Achilles. Now 34, it's unlikely that Wigginton will exceed the 500 at-bat mark again at this stage of his career, but as a low-cost option with third-base eligibility and the potential for cheap homers and RBI, he's still a useful option in deeper formats.
Signed outfielder Laynce Nix to a two-year contract.
Nix had 351 plate appearances with the Nationals in 2011 appearing mostly in left field. He is best suited in a platoon situation, as he has shown an inability to hit left-handed pitching during his career with a .227 wOBA. Nix had a hard time lying off pitches out of the strike zone (42.7 percent chase rate in 2011), and can have a hard time making consistent contact (12 percent swinging strike rate in 2011). Advanced metrics indicate he has been an above average outfielder, and he will spend most of his time in left field with the Phillies in 2012 in a platoon role.
Signed first baseman Jim Thome to a one-year contract.
Thome showed there's still some gas left in the tank, hitting .256/.361/.479 with 15 homers in 93 games for the Twins and Indians last season. He likely turned down a chance at more playing time in a DH role by inking a deal with the Phillies this winter. It should be noted that he did make a token appearance at third base in his time with the Indians which could qualify him there in some formats for the upcoming season, but most of his usage in Philadelphia will come as a pinch-hitter unless he shows signs of being capable of handling occasional duty at first base during spring training.
Signed pitcher Chad Qualls to a one-year contract.
At one time a closer for the Diamondbacks, Qualls found minimal success after joining the Padres last year. He saw his K/9IP drop by more than two full points and his K/BB rate was down to 2.15. The Phillies will give him an opportunity this spring to earn a setup job.
Signed pitcher Dontrelle Willis to a one-year contract.
Willis is a great human interest story (nice guy, great hitting-pitcher, good comeback meme), but he's not a fantasy asset. While he had an occasional nice start for the Reds last season, he got hit pretty hard down the stretch and still walks too many batters to be a useful starter. Lefties hit just .200/.274/.288 against him, so he might have a future as a lefty specialist for the Phillies.
Signed catcher Brian Schneider to a one-year contract.
Schneider spent last season as a backup to Carlos Ruiz and re-signed with the Phillies in the offseason to fill that same role again in 2012. Vance Worley had a lot of success throwing to Schneider last season so that combination figures to keep working together giving Schneider at least one start a week throughout the season. Beyond that, his only shot at extended playing time will be a Ruiz injury.
Signed pitchers Joel Pineiro, Brian Sanches, Pat Misch, David Purcey and Dave Bush, infielders Kevin Frandsen, Pete Orr and Hector Luna and outfielders Raul Valdes, Scott Podsednik, Juan Pierre, Brent Clevlen and Rich Thompson.
Out of this group, Pierre, Pineiro and Sanches figure to have the best chances of earning roster spots this spring with the Phillies. The team will likely want to carry a fifth outfielder and Pierre's ability to play center field and offer some speed of the bench should help him win a job. Sanches has a shot at earning a bullpen job if he can bounce back after last year's mediocre showing but he may have to beat out Dontrelle Willis. Pineiro is also coming off a rough 2011 season and his skills are showing signs of decline. He provides the Phillies with a rotation option should Joe Blanton suffer any setbacks with his elbow this spring. The others are likely to open the year in the minors, providing the Phils with organizational depth.
Traded shortstop Wilson Valdez to the Reds for pitcher Jeremy Horst.
Valdez filled a reserve role with the Phillies the past two seasons and will do the same for the Reds this year. Horst will be given a shot to earn a job as a lefty specialist but faces some stiff competition from other non-roster invitees. He's likely headed back to Triple-A to start the year.
Traded outfielder Ben Francisco to the Blue Jays for pitcher Frank Gailey.
Francisco was given a chance to lock down a starting outfield job in Philadelphia last season but a slow start and a very poor May forced him to the bench. Francisco has a little pop and some speed but doesn't offer much upside. He was traded to Toronto this offseason where he is expected to assume a reserve role. Gailey, 26, split last season between High-A Dunedin and Double-A New Hampshire, combining to go 5-6 with a 3.41 ERA in 45 appearances. He's not a prospect.
Released pticher Scott Mathieson and outfielder John Bowker.
The Phillies granted Mathieson his release after the 2011 season so he could sign with the Yomiuri Giants of Japan's Central League. Mathieson could not secure a bullpen spot with the Phillies despite continued success in the minors. He will have a shot at returning to the majors down the road if he has success overseas. Bowker saw limited action last season after the Phillies picked him up from the Pirates. He was released this winter and has joined Mathieson in Japan.
Projected Lineup/Rotation:
Lineup (vs. RH/LH)
1. Jimmy Rollins, SS
2. Placido Polanco, 3B
3. Chase Utley, 2B
4. Hunter Pence, RF
5. Shane Victorino, CF
6. John Mayberry/Laynce Nix, LF
7. Ty Wigginton, 1B
8. Carlos Ruiz, C
The lineup above is missing Ryan Howard, who will be sidelined until at least May (more on him below). When Howard returns, he will move into the cleanup spot pushing Wigginton to the bench and moving everyone else down a notch in the order. We like Victorino in the two hole, but manager Charlie Manuel has often cited Polanco's ability to make contact as a reason to put him in that spot. Mayberry probably won't be a full-time player, but he also won't be in a strict platoon with Laynce Nix.
Projected Rotation
1. Roy Halladay
2. Cliff Lee
3. Cole Hamels
4. Vance Worley
5. Joe Blanton/Kyle Kendrick/Joel Pineiro
There is no question about the top four of this rotation. The first three are number one starters on almost any other team in baseball and Worley is coming off an excellent rookie season. The fifth spot will be Blanton's if he is healthy. Otherwise, Kendrick or Pineiro will open the year as the team's fifth starter.
Closer: Jonathan Papelbon
Key bullpen members: Antonio Bastardo, Jose Contreras, Chad Qualls, Michael Stutes
The Phillies spent big bucks on Papelbon to close out games for them this year. If he were to miss any time with injury, Bastardo would be the likely candidate to step in and close.
Notes of Importance, Fantasy and Otherwise:
Who is going to see the most playing time in left field this season?
General manager Ruben Amaro Jr. has said left field is John Mayberry's job to lose this spring, but he has also said that Domonic Brown could win the job with a big spring, and that Mayberry and Laynce Nix could platoon in left field. Those statements present some uncertainty for fantasy owners that have to draft before jobs are won in spring training. Of the three, Brown seems the least likely to win a job given his struggles last year, and prior comments by Amaro indicating that Brown needs to spend a year in Triple-A. Brown is the most naturally gifted of the three, but he needs to translate that talent into some on the field success before the Phillies anoint him as their starting left fielder. We still like him as a post-hype prospect and would stash him in keeper leagues.
Mayberry (more on him below – see sleepers) had a breakout year for the Phillies last season, but he is already 28 and there are questions about his ability to repeat last year's performance. The Phillies brought in Nix to give the team some depth, but also to provide some insurance in case Mayberry is unable to build on his 2011 season. Nix has always had decent power numbers against right-handed pitching so he matches up well with Mayberry, who has had much success against lefties throughout his career, in a potential platoon. Manager Charlie Manuel said at the end of last season that Mayberry has earned a shot at regular playing time. While we don't expect Mayberry to end up as an everyday guy, we also don't think this will end up as a straight platoon at the start of the regular season either. Expect Mayberry to get a chance to build on his 2011 year by playing most days, but sitting occasionally to get Nix into games. If Mayberry can continue his success at the plate, his power and speed combination will make him a valuable fantasy commodity. Lurking in this outfield mix is Juan Pierre, who should be able to win a job as a reserve this spring. His speed could get him into the lineup with some frequency which could cut into the playing time of Mayberry and Nix.
When will Ryan Howard return to action?
Howard ruptured his Achilles' tendon in his last at-bat of the playoffs and had surgery shortly thereafter. The injury is significant as the Achilles is the largest and strongest tendon in the leg and the hardest to heal after injury, according to medical professionals. Recovery from surgery generally takes six months though there are scenarios where a nine-month recovery is needed. The Phillies are currently projecting Howard to return in May, so they believe he will be ready on the short end of the recovery timeframe. We know from last season when Chase Utley struggled with knee problems that the Phillies are willing to take their time bringing their players back from injury. We expect similar caution with Howard. Our current projection for 2012 suggests Howard could miss half the season. While that is clearly a worst-case scenario, it should be taken into consideration when drafting. General manager Ruben Amaro Jr. has consistently pushed back Howard's timeline this offseason despite making comments that Howard is making good progress in his recovery. Regardless of when he returns, Howard's overall numbers are going to take a hit due to missed playing time, and he may also see more rest than in the past as the Phillies try to keep him healthy once he is back. We suggest targeting a less risky option at first base this season.
Strengths
With three pitchers that would be aces on any club and millions spent on securing a top of the line closer this winter, the Phillies are clearly a club that is built to win with pitching. Amaro also rebuilt his bench this winter, and has put together a solid mix of veterans that should be able to step in when asked to provide some offense.
Weaknesses
The major weakness for this team is the lack of a decent offensive infielder that can step in if Utley, Rollins or Polanco get hurt. The Phillies will likely go with Michael Martinez and his anemic bat as their utility infielder. Prospect Freddy Galvis is a wiz with the glove, but he doesn't have a track record of offensive production in the minors. The Phillies' minor league system has also been decimated thanks to the trades that have brought Roy Halladay, Hunter Pence and others to the club over the past few seasons.
Rising: Vance Worley – Worley finished third in the National League Rookie of the Year voting after putting together an excellent 2011 season. He works in the low-90s with his fastball and has a solid slider, but it was a two-seam fastball that catcher Brian Schneider encouraged Worley to use that really helped him put away hitters last season. The league will certainly make adjustments to Worley now that there is an abundance of tape so the key will be for the young starter to also make adjustments to remain effective. He'll open the year in the back of the Phillies' rotation and will look to build on his early success.
Falling: Placido Polanco – Polanco struggled with injuries for the second year in a row last season and failed to top 500 at-bats for the first time since 2006. Polanco continued to display his solid contact rate when he was in the lineup, but he also made a lot of outs in the air because he lacks the power to muscle the ball out of the yard. Polanco had surgery for two sports hernias after the 2011 season and his recovery in the offseason has gone well. He'll open the year as the Phillies' starting third baseman, but given his recent injury history it will be surprising if he makes it through the year fully healthy. He's not a terrible guy to own given his ability to make contact, but the injury risk is too much to ignore.
Sleeper: John Mayberry – Mayberry had a breakout year for the Phillies last season. After earning a bench job and then shuttling between the majors and minors, Mayberry finally took hold of fairly regular playing time after Domonic Brown failed to establish himself in the majors. He really started to put things together in the second half of last season when he hit .301/.360/.607 with 12 home runs in 163 at-bats. Mayberry has long been considered a solid prospect but his long swing has left many to question whether he could succeed against major league pitching. He credited some of his success last year to an adjustment in his batting stance which helped him get to the ball quicker. The Phillies haven't committed to him as their regular left fielder yet, but if Mayberry does win the job this spring there is the potential for 25-plus home runs, a .250-.260 average and a little speed from a guy that is currently being drafted around number 265 overall in 5×5 mixed league drafts on Mock Draft Central.
Supersleeper: Domonic Brown – Brown was at or near the top of prospect lists entering last season, and many took a chance on drafting him hoping he'd live up to lofty expectations. A broken hamate bone in spring training forced him to start the year in the minors and when he got his chance in Philly, he couldn't establish any consistency at the plate and looked lost at times in right field. On a positive note, his 12 percent walk rate and 81 percent contact rate indicate a very good eye at the plate, especially for a young hitter. Those two ratios, plus a depressed BABIP, decent speed and expectations from scouts that Brown will develop power lead us to believe his batting average is likely to improve when he gets his next opportunity to establish himself. The Phillies have Brown working on a transition to left field where the club does not have an established veteran locked in for at-bats. General manager Ruben Amaro Jr. indicated he would like Brown to get a full season of at-bats in the minors this season, but Brown will be given a chance to win the left field job this spring. He'll likely come cheap in drafts if he heads back to Triple-A to start the year, so keeper league owners should not overlook the opportunity to acquire Brown while his value is at its lowest. He still has the skill set that once had him at the top of prospect lists and still projects to be a solid everyday outfielder.
>>> Fantasy Baseball 2012 Team Previews Index
Get a FREE RotoWire 10-day trial (no credit card required) at RotoWire.com.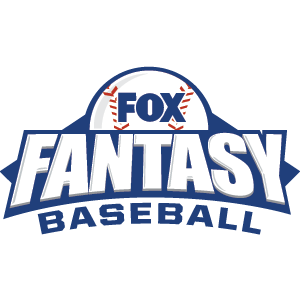 FOX Fantasy Baseball
Join or Create a Free League
Play Now!