RotoWire 2012 Marlins Preview
The 2011 Marlins walked their usual tightrope of relying on young talent with no experience or depth to support them, and quickly lost their balance and plummeted when their best hitter (Hanley Ramirez) and best pitcher (Josh Johnson) both battled injuries and produced at far below expectations. Those weren't the only blemishes on the campaign, mind you, just the most glaring ones. The attempt to turn Rookie of the Year Chris Coghlan into a center fielder failed miserably, and prized prospect Logan Morrison got sent down to Triple-A due to a lack of production (if you believe the front office) or as punishment for Tweeting too much and not showing the proper deference to said front office (if you believe everyone else). And the season ended on a true down note when closer Leo Nunez turned out to be identity thief Juan Oviedo, putting his major league future in jeopardy.
The season wasn't a total write-off, though. Mike Stanton was as good as advertised, crushing balls deep into the night and showing tremendous improvement in his plate discipline. Emilio Bonifacio also showed more patience than he ever had before, and now looks like a legitimate everyday player and leadoff hitter instead of a spark plug and supersub. And Anibal Sanchez continued his development, establishing himself as a possible rotation anchor behind Johnson.
With the club moving into a brand new ballpark in 2012, though, owner Jeffrey Loria decided to do things a bit differently. To that core of young talent he added a few minor reinforcements, namely the best closer (Heath Bell) and shortstop (Jose Reyes) on the free agent market, as well as the most decorated starting pitcher (Mark Buehrle), while falling just short in a pursuit of the biggest free agent prize of all, Albert Pujols. Apparently all those years of penny-pinching weren't designed solely to line Loria's pockets but also to build a war chest for the new stadium's opening, and the Marlins threw money around in the offseason like they'd been taken over by the ghost of George Steinbrenner. Just to make the atmosphere even more carnival-like, they also traded a couple of decent young players to the White Sox for the rights to firebrand manager Ozzie Guillen, and brought in expensive headcase Carlos Zambrano from the Cubs.
The upshot of the new direction is a massively upgraded roster that still has the same basic questions marks. The rotation is better positioned to survive another injury to Johnson, but it's hard to imagine them competing for a playoff spot without 30 starts from their ace. And while the Reyes signing improves the club both offensively and defensively, it also pushes Ramirez out of his comfort zone at short and over to third base. He could take to the new role and have a career year, or he could fall into a funk that poisons the clubhouse and from which he and the Marlins never recover. Despite all the additions, the club's future still depends on the health and happiness of those two young stars.
Offseason Moves:
Traded pitcher Jhan Marinez and shortstop Osvaldo Martinez to the White Sox for pitcher Ricardo Andres and the rights to manager Ozzie Guillen.
With a new ballpark finished construction and a new image as "Latin America's team" in the beginning stages, the Marlins decided to trade two potentially useful players for Guillen, a manager whose (ahem) colorful and fiery personality overshadows some pretty solid bench chops. At the very least, he'll make baseball in Miami a lot more entertaining.
Traded catcher John Baker to the Padres for pitcher Wade LeBlanc.
Baker didn't have much of a role on the team with John Buck entrenched as the starting catcher, and LeBlanc gives the Marlins some experienced depth for the rotation that they sorely lacked last season.
Signed pitcher Heath Bell to a three-year contract.
The Marlins charged into the free agent market guns a-blazing, and quickly locked up the top closer available in Bell. His numbers may suffer a little outside of San Diego, but he should still have plenty of save chances coming his way.
Signed shortstop Jose Reyes to a six-year contract.
The spending frenzy in south Florida continued with Reyes, who brings a dangerous top-of-the-order presence to the Marlins' lineup and improved defense at shortstop, at least when he's healthy. The addition of Reyes means that Hanley Ramirez will shift over to third base, a move he initially seemed to resist and which could provide some drama in Miami if Ramirez struggles with the switch.
Signed pitcher Mark Buehrle to a four-year contract.
The Marlins capped their offseason free-agent splash by inking Buehrle, who joins his former White Sox manager Guillen in Miami. The NL East is stacked with talent but the move to the senior circuit should help ease the loss of those cushy AL Central matchups, and the Marlins hope Buehrle's veteran moxie will rub off on the likes of Josh Johnson and Anibal Sanchez.
Signed outfielder Aaron Rowand to a minor league deal.
Another former White Sox protege of Guillen's, Rowand is a shadow of his former self but could crack the roster as veteran center field insurance behind Emilio Bonifacio.
Traded pitcher Chris Volstad to the Cubs for pitcher Carlos Zambrano.
Zambrano finally burned his last bridge with the Cubs at about the same time that the Marlins gave up on former first round pick Volstad, and a challenge trade was the result. If Guillen can keep Zambrano's head in the game Miami could well win the deal, but they're also taking on a huge risk by adding Zambrano's volatility to a clubhouse that already features some big, temperamental personalities.
Projected Lineup/Rotation:
Lineup (vs. RH/LH)
1. Emilio Bonifacio, CF
2. Jose Reyes, SS
3. Hanley Ramirez, 3B
4. Mike Stanton, RF
5. Logan Morrison, LF
6. Gaby Sanchez, 1B
7. Omar Infante, 2B
8. John Buck, C
Rotation:
1. Josh Johnson
2. Mark Buehrle
3. Anibal Sanchez
4. Ricky Nolasco
5. Carlos Zambrano
Closer: Heath Bell
Notes of import, fantasy and otherwise
Which Hanley Ramirez will show up in 2012?
While his shoulder injury certainly didn't help matters, even when he was relatively healthy at the start of the season Ramirez simply wasn't his usual dynamic self, and there's been no explanation yet offered as to why he was struggling. In theory his offseason surgery corrected his shoulder problems and adding Jose Reyes should improve the club around him both offensively and defensively, but given the questions that have always dogged Ramirez about his attitude and work ethic it's entirely possible that instead of precipitating a return to elite status the shift to third base will give him another reason to pout and under-perform. Ramirez will be the riskiest player taken near the top of your draft by a wide margin. Another season like last year could sink you right out of the gate, but a bounce back year would make him a huge bargain as a late-first or second round pick. Keep a very close eye on Marlins spring training reports for any sign that he's unhappy before you pull that trigger.
How will the new ballpark play?
For the most part, the Marlins' old Sun Life Stadium played fairly neutral, perhaps shading a bit towards helping hitters. It wasn't really something you needed to worry about at the draft or auction table. Initial signs with the new field are that the club is going to try to help out their pitchers instead (there's talk of letting the grass grow tall to kill grounders and take advantage of what should be an excellent keystone combo in Reyes and Omar Infante, for instance) but the biggest factor might be not how shaggy the infield is, or how far away the fences are, but the humidity under the retractable roof. The heavy air in Florida certainly didn't help balls carry in the past, and if the roof keeps out some of that moisture it could provide a boost to some of the Marlins' boppers. Not Mike Stanton necessarily (he would be a 40-plus homer threat if the Marlins played on the planet Jupiter) but players like Logan Morrison, Gaby Sanchez and Hanley Ramirez could all see some warning track shots drift into the stands instead of opposition gloves if the roof does its job.
Strengths
The lineup has the potential to supply offense in slots one through eight, something not many NL lineups can boast. Infield defense could be excellent if Ramirez adjusts to third base quickly.
Weaknesses
Three of the most important players on the roster (Ramirez, Reyes and Johnson) have significant injury concerns, and if Ramirez fights against his position switch he could prove to be a huge distraction. The upgraded rotation is still a far cry from the loaded staffs of division-mates the Phillies and Nationals.
Rising: Logan Morrison – The fantasy truism "Once a player displays a skill he owns it" could have been coined for Morrison, who's displayed four category upside in his big league career albeit he hasn't yet produced in all four categories at the same time. This could be the year the pieces all come together.
Falling: Gaby Sanchez – Sanchez's big first half in 2011 gave some hope that maybe he could find another level, but by the time September rolled around he was back to being the guy everyone expected him to be. While consistency has underrated value, of all the Marlins' starters Sanchez's skill set is the easiest to replace and the most likely to erode sooner than expected, and a scenario in which he's either traded to shore up the lineup elsewhere or Morrison is shifted to first base to accommodate another bat is very easy to envision.
Sleeper: Wade LeBlanc – A rotation with question marks like Josh Johnson and Carlos Zambrano needs a reliable sixth starter, and while LeBlanc no longer has Petco Park to forgive his mistakes the Miami offense could lead him to a nice win total to go along with his bearable ratios if he takes the hill every fifth day or so.
Supersleeper: Bryan Petersen – Emilio Bonifacio has hardly proven himself as an everyday player, and if he falters Petersen's glove work gives him the inside line on taking over in center field. He won't be a star, but 400+ at-bats could result in decent production across the board.
>>> Fantasy Baseball 2012 Team Previews Index
Get a FREE RotoWire 10-day trial (no credit card required) at RotoWire.com.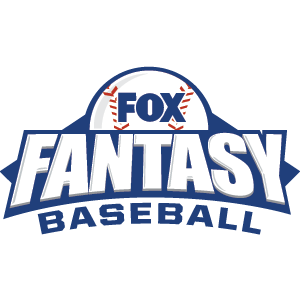 FOX Fantasy Baseball
Join or Create a Free League
Play Now!