Fantasy Baseball Rankings Update
We posted our final major rankings update earlier this week – you can find our composite Top 300 here, along with links to the positional rankings. What changed since last time we did this? Read on.
2013 Fantasy Baseball Rankings: C | 1B | 2B | SS | 3B | OF | SP | RP
2013 Fantasy Baseball Sleepers: C | 1B | 2B | SS | 3B | OF | SP | RP
Catchers
Mike Napoli was the biggest non-injury mover on the board, rising from eighth to fourth on the catcher list, and from 102 to 72 overall. As spring training has progressed, the worries about Napoli's hip issues have faded a bit. He still qualifies as a catcher, but the fact that he'll play mostly first base this season should help keep him healthy.
Brian McCann rose from 13th to 11th in the catcher rankings. McCann's recovery from offseason shoulder surgery has been incident-free, and he's tracking toward a mid-April return. Remember that this guy was a top-three catcher for a few years running before the injury (and some bad BABIP luck) caused a subpar 2012. He's a potential bargain for those who pass on top-tier catchers.
First basemen
Prince Fielder leapfrogged Joey Votto to take over the second spot in our first base rankings. Colleague Adam Meyer ranks Fielder first at the position, as we discussed in our March 20 podcast. Did you know that Fielder has played at least 157 games in each of his seven full seasons?
Ike Davis moved from 16th to 14th at this position. Davis hit 32 homers last season, and his .227 BA was likely fueled by a very unlucky .226 BABIP. We should change Davis' name to Sleepy McSleeperson. Forty homers are within reach.
Mark Teixeira's injury dropped him from 11th to 22nd at first base. Teixeira is expected to return sometime in May, but might need season-ending wrist surgery. There's upside here if you can draft Teixeira in the last round and stash him on your DL. There's goose-egg potential, too.
Second basemen
Ben Zobrist moved from sixth to fourth, jumping over Jason Kipnis and Brandon Phillips. I like Zobrist, but not better than Kipnis.
Shortstops
Hanley Ramirez's wrist surgery will keep him out until late May. My analysis of his corresponding ranking drop is here. Colleague Joel Beall is more pessimistic, saying that Ramirez "shouldn't be touched in your first 15 rounds," and is outside the top 15 at both SS and 3B.
Third basemen
Evan Longoria moved into the third slot, jumping over David Wright due to mild concerns about Wright's intercostal strain. Our experts were divided about concerns over Wright, and the ranking change is a small one.
Chase Headley's broken thumb dropped him from eighth to 11th in our third base rankings, and from 60th to 95th overall. It's possible that Headley could return before the end of April. You weren't expecting 31 homers again anyway, right?
Mike Moustakas moved from 15th to 14th here, as I moved him up after underrating him too much this spring. This is more about Moustakas' general improvement potential at age 24 than it is about his scalding-hot spring stats.
Outfielders
Melky Cabrera moved from 35th to 30th, as colleague Ryan Fowler reconsidered a previously low ranking. The MelkMan has batted .322 over the past two seasons, and was on track for another 100-run campaign before that pesky PED suspension last August.
Carl Crawford dropped from 31st to 33rd, as I moved him down a bit due to his still-uncertain Opening Day status. Crawford is one of draft day's most confusing players, carrying plenty of boom-or-bust potential.
Starting pitchers
Cole Hamels moved from seventh to sixth here, hurdling Matt Cain. I endorse this move, as I have Hamels ranked higher than my colleagues do (fifth among SPs). All those strikeouts are pretty cool.
Gio Gonzalez rose from 13th to 11th, thanks to lofty rankings from Fowler (fifth) and Meyer (ninth). Has anyone seen another SP list with Gonzalez ranked as high as fifth? Is Fowler crazy, or crazy like a FOX?
Adam Wainwright moved from 16th to 15th, ahead of the talented and terrifying Chris Sale. Will Sale win the American League Cy Young Award, or will his arm fall off in July? Hmm …
Roy Halladay's spring illness and velocity concerns resulted in a move from 19th to 23rd on our SP list. I'm the most pessimistic, with Halladay at SP28. Halladay isn't as bad as last season's 4.49 ERA would suggest, but with his 36th birthday coming in May, he's probably in decline.
Matt Garza only dropped one spot (to 45th) after suffering a lat injury that will keep him out until at least late April.
Relief pitchers
Aroldis Chapman is probably (but not definitely, as of March 22) heading back to the bullpen, so you can basically ignore his SP44 ranking. Chapman's RP2 ranking remains unchanged in the wake of the reports that he'll again be a closer. He's 94th overall on our list, 31 spots behind top-rated reliever Craig Kimbrel. When you get a chance, check Chapman's 2012 stats against Kimbrel's, and see if you think they should be ranked closer together. Since our update, I've moved Chapman from 107th to 75th overall on my list. The difference between he and Kimbrel is very thin, if it exists at all.
Chris Perez dropped from 14th to 18th due to a shoulder injury that was expected to make him miss Opening Day. Now, Perez thinks he might be ready. Sometimes, spring injuries create value opportunities for fantasy owners. They also create brief, regrettable frenzies about backup closers like Vinnie Pestano.
Casey Janssen dropped from 20th to 21st among relievers. It sounds like Janssen will be ready for Opening Day (but not back-to-back appearances just yet) after offseason shoulder surgery, but there have been reports out of Toronto that Sergio Santos will be the Opening Day closer. I have Janssen 31st on the reliever list in the wake of that news, with Santos 30th.
Jonathan Broxton has been dropped from the RP rankings with Chapman's apparent return to the bullpen. The Reds must be really happy they signed Broxton to a three-year, $21M contract to close games.
2013 Fantasy Baseball Rankings: C | 1B | 2B | SS | 3B | OF | SP | RP
2013 Fantasy Baseball Sleepers: C | 1B | 2B | SS | 3B | OF | SP | RP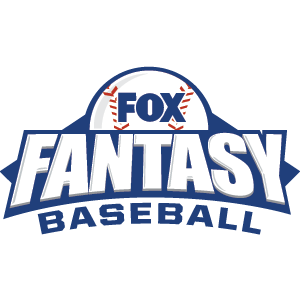 FOX Fantasy Baseball
Join or Create a Free League
Play Now!