Cespedes, Smith add clout to OAK lineup
Projected lineup
2B – Jemile Weeks
LF – Coco Crisp
RF – Josh Reddick
DH – Seth Smith
CF – Yoenis Cespedes
C – Kurt Suzuki
1B – Daric Barton
3B – Josh Donaldson
SS – Cliff Pennington
SP – Brandon McCarthy
SP – Bartolo Colon
SP – Tom Milone
SP – Brad Peacock
SP – Jarrod Parker
CL – Brian Fuentes/Grant Balfour
Five things to think about:
– Crisp has really stepped up his stolen-base acumen over the last two seasons. His 136 games in 2011 were the most he played since appearing 145 times in 2007. Do you trust him to stay healthy? Hmm …
– Having come from Cuba, Cespedes is a bit of a mystery, as well as the star of this awesome promotional video produced by his representatives. Most projection systems see him settling close to 20 home runs this season with a decent batting average, and FanGraphs made an interesting comparison between Cespedes and Baltimore's Adam Jones. I'd take a shot at Cespedes as a mixed-league OF5.
– Most projection systems have Weeks pegged for a good batting average (maybe .280) with 30 steals and no power. I like him, but he's going ahead of both Cleveland's Jason Kipnis and Toronto's Kelly Johnson right now at Mock Draft Central. I feel like I'm in Bizarro Fantasyland.
– Reddick, Smith, Suzuki, Donaldson, Pennington … zzz.
– Is McCarthy for real? Probably, though his ERA is likely to take a step back. His ability to induce more ground balls helped turn his career around, and walking hardly anyone kept him out of trouble last year. He's an SP5 in mixed leagues, but that's a lot more than he was a year ago.
Plus:
Odd man out: Unless the light-hitting, oft-walking Barton flops in spring training – he's recovering from 2011 shoulder surgery – 1B Brandon Allen will start the season on the bench. Fifty games down the road, something will have to give when Manny Ramirez's suspension is over. We'll need to see how Reddick and Cespedes start the season before projecting who Manny will bump.
Farm system: Assuming that Parker and Peacock will make the Opening Day roster, catcher Derek Norris might be Oakland's most intriguing near-term fantasy prospect, as he hit 20 homers with 13 steals in Double A last season. OF Michael Choice is a better prospect – an excellent one, in fact – but don't expect to see him this season. OF Collin Cowgill hit very well for the Diamondbacks' Triple-A team last year, and could push for playing time in 2012. Man, this team has a lot of outfielders. Maybe they'll find one that can actually hit for a change.
Backup closer: With Fuentes and Balfour apparently in a competition, the loser is the likely second option. The bet here is that Balfour gets the job so Fuentes can be a lefty setup guy, but right now that's a guess. If you're into speculating, rookie Fautino De Los Santos has been a strikeout machine at every level, including 43 whiffs in 33 1/3 innings with the A's last season. Finally, I've been going to Joey Devine Anonymous meetings all winter, so I won't recommend him again.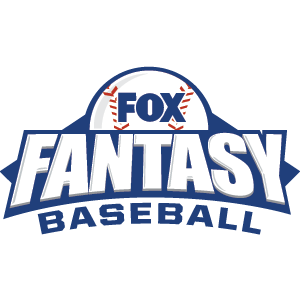 FOX Fantasy Baseball
Join or Create a Free League
Play Now!