Fantasy Preview: New York Yankees
2013 Fantasy Preview: New York Yankees
So, the Yankees want to stick to a payroll of around $200 million, with a couple of slap hitters in the outfield corners, some non-hitters behind the plate, and Alex Rodriguez expected to miss half the season. This should be interesting.
Offseason moves:
Re-signed OF Ichiro Suzuki
Ichiro picked up his pace after being traded to the Yankees, and finished the season with a .283 batting average along with 178 hits. Did you know that hit total was a career low, as was his walk rate (a putrid 22 BBs in 663 plate appearances)? Also, the BA was 39 points below his career average, and he stole fewer than 30 bases for only the second time in 12 seasons. If Ichiro can't bat .300, can't steal more than 30 bases and has his usual single-digit homer power at age 39, why would you draft him ahead of Alejandro de Aza, or Angel Pagan, or even his slappy, scrappy teammate, Brett Gardner? Answer: You probably wouldn't.
Signed 1B/3B Kevin Youkilis
Youkilis was signed to bridge the gap until Alex Rodriguez returns. He's averaged 115 games over the past three seasons because of injuries, and his offensive production has declined for two years running. Can the "Greek God of Walks" put up a .280-20-80 season with fantasy eligibility at two positions? Maybe, but expecting more than that is asking for trouble.
Signed 1B/OF Russ Canzler, OF Matt Diaz, OF Juan Rivera
Why are these guys lumped together? Because they'll spend the spring competing for an outfield/DH spot, with the winner getting lots of at bats when the Yankees face southpaws (remember that, Ichiro owners). Rivera might have the biggest name of the trio, but he might also be the worst hitter and is definitely the biggest injury risk. Canzler hasn't proven anything in the majors, but has some pop.
Signed 1B/DH Dan Johnson to a minor-league deal
Attention, AL-only owners: Johnson will never be a star, but if he makes the team out of spring training, he could hit 20 homers as a platoon DH. However, the chances of him making the Opening Day roster are shaky.
Lost OF Nick Swisher, C Russell Martin, RP Rafael Soriano, DH Raul Ibanez via free agency
Swisher is in Cleveland, Martin left for Pittsburgh, Soriano will close in D.C., and Ibanez has gone to Seattle, where the right-field porch isn't nearly as friendly.
Projected Lineup
1. Derek Jeter SS
2. Ichiro Suzuki RF
3. Robinson Cano 2B
4. Mark Teixeira 1B
5. Curtis Granderson CF
6. Kevin Youkilis 3B
7. Russ Canzler/Dan Johnson/Eduardo Nunez DH
8. Francisco Cervelli C
9. Brett Gardner LF
Cano's RBI totals should go up; beyond that, 2012 was his best season. Teixeira was slowed by injuries and illness last year, and should should post 30-100-100 totals even if his BA never returns to its old heights. Granderson's bad BA will eat into the value of his power production, so be careful when considering him. A healthy Gardner should score 90-plus runs and steal 45 bases. Finally, is this the year Jeter really slips? He's outside the top 12 in many early rankings, but right on the border for me.
Rotation
1. CC Sabathia
2. Hiroki Kuroda
3. Andy Pettitte
4. Phil Hughes
5. Ivan Nova
CL: Mariano Rivera
Sabathia started fewer than 30 games for the first time since 2006, but was excellent (3.38 ERA, 1.14 WHIP, 197 K in 200 IP) when healthy. He's still a top-12 fantasy starter, even without the "he always takes his turn" aura. Kuroda is old, but his ground ball-heavy repertoire will keep him in play as a mixed-league SP3. Pettitte is unlikely to make 25 starts, so you'll want to avoid him in mixed leagues. You won't want to avoid Hughes, who should take at least a small step forward this season, possibly into SP4 territory.
Since Rivera is a cyborg, he should be drafted as a top-10 closer unless we get bad health reports during spring training. If Rivera goes down again during the season, David Robertson is the likely Plan B. However, that could change if Joba Chamberlain pitches well out of the gate.
Big questions:
When will A-Rod return?
The Yankee website says that everyone's favorite PED whipping boy will be out "until at least late July," but could miss the entire season. If you want to grab him in an AL-only league and stash him on the DL, go ahead. Otherwise, pass.
Which old guys will see performance declines?
Jeter is the primary candidate, especially after his bounceback season in 2012. He'll be 39 in June, and can't bat .300 with 100 runs forever. Also, see the Ichiro note above, and remember that his combined on-base percentage in 2011-12 was .307. He won't play every day for long unless that gets better.
Are Cervelli, et al, really going to catch?
As of late January, Cervelli was expected to lead a spring competition that includes catch-and-throw guy Chris Stewart, catch-and-throw guy (Part II) Bobby Wilson, and rookie Austin Romine. The 23-year-old Romine is the only one who can hit at all, but Yankee GM Brian Cashman said in early January that he'll probably start the season in the minors. This is a fantasy black hole.
Sleeper
Although he can't field, Eduardo Nunez can hit a little, and has good speed (27 SB in 76 games between Triple A and the majors in 2012). Nunez is a Jeter or Youkilis injury away from steady playing time, and has fantasy shortstop eligibility. He might spend some time at DH, too.
Top prospects
Austin Romine, C – We mentioned Romine above. If he hits at Triple A and shows that he can call a solid game, there will be almost nothing standing between him and an every day job. Watch his early-season minor-league performance.
Gary Sanchez, C – Sanchez is a well-regarded catcher who hit 18 homers with 15 stolen bases at two levels of A ball last season, but he's only 20 years old. Figure on a 2015 arrival in the Bronx if all goes well.
Mason Williams, OF – Prospect maven Mike Newman of FanGraphs says Williams "could be a plus defender with 15 home-run, 30 stolen-base potential." Williams is ticketed for Double A at some point this season, and won't help your 2013 fantasy squad.
Tyler Austin, OF – Austin had 17 homers, 23 stolen bases and a .960 OPS in 413 at bats between A ball (three levels) and Double A last season, and is ranked 75th on MLB.com's Top 100 prospects list. Keep an eye on this guy in keeper/dynasty leagues.
David Adams, 2B – Adams is a decent-hitting middle infielder, but could move to third base if the Yankees A) lose Youkilis before A-Rod returns, and B) quickly get sick of Nunez's brutal fielding. He's nothing to get excited about, but might see 2013 playing time if things break right.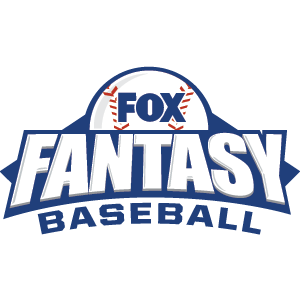 FOX Fantasy Baseball
Join or Create a Free League
Play Now!