N.L. Fantasy Pitcher vs. Batter Splits
Starting rotation and batting order brought to you by MLBDepthCharts.com as of 2/13/13.
When the Major League Baseball schedule is dissected, 76 of the 162 games are played within the division.
This piece emphasizes the importance of interdivisional matchups, highlighting the batting averages of all starting National League players. Using this information, you can then determine how a certain batter will perform in 47 percent of his games. The same can be said of inter-divisional pitching matchups.
To simplify the overwhelming chart, I split the findings by league (you can read the American League feature here), pitchers and hitters. You can download and print out the batter vs. pitcher matrix results by clicking the links on the right.
Pitchers –
1. Aroldis Chapman, CIN (.113)
Aroldis only faced 97 batters from the NL Central, and I generally went with pitchers with at least 100 hitters faced so the numbers weren't skewed (Wily Peralta held the divisional hitless, but against only nine batters), but the former Reds closer's stats were just too impressive to ignore. Even if you rounded to 100 and gave those three hitters a base knock, his opposing divisional matchup average would still be 100 points lower than any other pitcher in the National League.
2. Clayton Kershaw, LAD (.223)
Depending on your leagues fanhood, Kershaw could be the first pitcher taken in your draft. Here is just another strong case for the southpaw. In 507 ABs against the NL West, only 113 would record a hit (.223). His favorite victim would seem to be a member of the defending World Series champions, Hunter Pence. They've met 23 times in their careers with Pence only able to muster one hit. However, Clayton probably prefers to start against Arizona. In 14 games, he posted a 2.25 ERA. To dig deeper into the numbers, of the 87 attempts a Diamondbacks' slugger had in the batter's box, only 13 were victorious (.149).
3. Gio Gonzalez, WAS and Ryan Vogelsong, SF (.240)
While the top-five AL pitchers had significantly lower opposing batting averages, the NL has the more experienced and quality arms.
After his amazing 21-win, 2.89 ERA performance last year Gonzalez would be the ace on almost any team, but not in Washington. Strangely, Stephen Strasburg has the worst opposing batting average on the Nationals rotation (.307). Gonzalez boasted the top OBA at .240 (46-192)
Vogelsong didn't have career-high numbers in 2012, but he earned a ring and the lowest opposing batting average on his team, .240 (61-254). The biggest reason for his success was the middle of the Mile High projected batting order (Josh Rutledge, Carlos Gonzalez, and Troy Tulowitzki). Ryan's numbers against that trio are a miniscule .076 (2-28).
4. Bronson Arroyo, CIN and Edinson Volquez, SD (.241)
Arroyo is entering his eighth season in Cincinnati where he's pitched nearly 200 innings every year. Even after pitching for 13 seasons, he managed to post career numbers in runs allowed (86) and walks (35). Within the NL Central, his most favorable matchup is when he's up against the Pirates best player, Andrew McCutchen. In 19 at-bats, Cutch has only mustered one hit (to his credit, it was a home run).
Volquez had a bounce-back year in 2012. He was able to start in 32 games, a feat he hasn't accomplished since 2008, and in those starts won 11 games and posted a 4.14 ERA. For the Padres ace, he prefers to start against Arizona. Only 12 Diamondbacks recorded a hit (.182) in 66 at bats with offseason addition Cody Ross hitless in 10 at bats. Nine of his starting pitcher co-workers landed on the DL last year – three needed Tommy John surgery. San Diego needs Volquez to stay healthy and take advantage of the not-so-hitter-friendly Petco Park.
Hitters –
1. Jon Jay, STL (.376)
Surprises lead to great value come draft time. This is Exhibit A. In 28 ABs against the Cardinals biggest rival, Chicago, Jay registered a hit half the time (with his best stats against Cubs' ace Matt Garza). With only three years on a big league club, Jay has improved his RBI total every season, which is very impressive for someone who isn't considered to be a home run hitter (18 career HRs). He has a lot of talent hitting in front of him, so those stats could climb even higher.
2. Wilin Rosario, COL (.367)
Rosario enjoyed the thin air atmosphere in Colorado when he belted 18 of his 28 HRs and drove in 44 of his 71 RBI. He also appreciated the pitching from the NL Central. There wasn't a team in his division that could keep him under .300. Only Matt Cain and Josh Beckett refused to let Rosario reach first base. Like Jon Jay, Rosario is buried in the lineup, but follows a quality group of hitters.
3. Buster Posey, SF (.363)
Not that I need to give you any more reasons to draft this guy…but here's a couple more justifications. It's easier to win the National League batting title (thanks Melky) when you dominate your division. In 146 ABs against the NL West, he totaled 53 hits. He's not just hitting for average either. Last season, 49 of his 103 RBI came against divisional pitching.
4. Marco Scutaro, SF (.347)
As I mentioned in my second base fantasy sleeper write-up, his numbers improved enormously after leaving the Rockies for the Giants. His batting average received a bump when Dwayne "The Rock" Johnson impersonator Freddy Garcia signed a minor league deal with San Diego. Against Garcia, Scutaro went 9-18, with two triples.
5. Donovan Solano, MIA (.329)
While casual baseball fans are saying, "Who?" die hard fantasy baseball owners are saying, "Shhh!" Solano finished his rookie season sporting a .295 batting average in 93 games (7-7 on stolen base attempts). Remember Atlanta's pitching stud Kris Medlen? Solano went 4-7 with two home runs against him last year. In fact, his choice team to face is the Tomahawk-chopping Bravos. He's a career 10-24 against their projected 2013 rotation.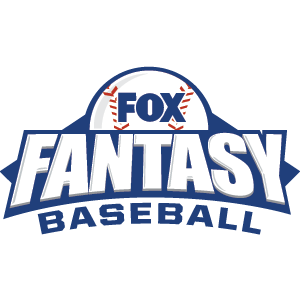 FOX Fantasy Baseball
Join or Create a Free League
Play Now!