Fantasy baseball NL-only value buys
With the AL-only $1 auction targets in the books, let's move on to the NL. Again, while we can't guarantee that any of these guys will be available for $1 in your NL-only draft, early auction and draft evidence suggests that they'll be around in the late stages.
Catcher: Miguel Olivo, Reds Olivo and Devin Mesoraco will battle for the backup job behind Ryan Hanigan. Olivo isn't on the 40-man roster, but the feeling here is that the Reds will play to the Dusty Baker stereotype and go with the older guy while shipping Mesoraco back to Triple A. Olivo isn't all bad for fantasy owners – he's averaged 16 homers over the last seven seasons, and he's moving from cavernous Safeco Field to a much friendlier park for home runs. His batting average is usually horrible, but if he only plays 50-60 games, that won't hurt you so much.
First base: Gaby Sanchez, Pirates As a righthanded hitter, Sanchez figures to get the less busy end of a platoon with Garrett Jones, plus some DH at bats in the handful of interleague road games in which the Pirates will use a DH. Sanchez actually hits lefties pretty well (.869 career OPS vs. LHP, .712 vs. RHP), so he'll produce as a platoon partner. He could back into additional playing time if Travis Snider flops in right field, since Jones might be an alternative in that spot. Sanchez is a mediocre hitter, but he'll probably reach 10 homers.
Second base: Mark Ellis, Dodgers The 35-year-old Ellis is apparently being ignored because of a serious leg injury suffered last May (he missed about six weeks of action) and a history of mediocrity. Ellis isn't spectacular, and he won't get any better, but his 2012 stats (.258 BA, 7 HR, 62 R, 5 SB in 110 games) would be just fine for a minimal investment.
Third base: Juan Francisco, Braves Francisco will battle Chris Johnson for the Braves' hot corner job, and even though Francisco doesn't hit lefties well, the numbers suggest that he's at least as good a hitter and a better fielder than Johnson. If he wins the job, his draft stock will go up, but until that happens, Francisco could come cheap. And if he's an Opening Day backup, he could slug 10 homers in part-time duty (he had nine in 192 at bats last season).
Third base: Matt Carpenter, Cardinals Carpenter qualifies at first base, third base and outfield in most fantasy leagues, but he's battling for the Cardinals' starting second-base job after making a position switch. He should be able to hit 10-12 homers with a pretty good BA if he gets regular playing time. Carpenter's in-season value will be higher than his draft-day value, since he probably won't accumulate enough games at the keystone until late April. Am I dreaming to think you can snag Carpenter for $1 before he officially gets the starting gig? He'll be a backup otherwise, right?
Shortstop: Willie Bloomquist, Diamondbacks I don't like Bloomquist any more than you do. However, D-backs' manager Kirk Gibson does, and he'll probably give Bloomquist plenty of playing time as a jack-of-all-trades. In two full seasons as a Diamondback, Bloomquist has batted .283 in 674 at bats while stealing 27 bases. You could do worse when filling your final middle infield slot.
Outfield: Jordany Valdespin, Mets We're not exactly sure how much Valdespin will play, but have you seen the rest of the Mets' outfield? They're awful, which means that Valdespin could get time as both an outfielder and second baseman this season. He's only 25 years old, and hit 13 homers with 20 stolen bases between Triple A and the majors last year. He almost has to get playing time, even if the team's depth chart doesn't seem sure about that right now.
Outfield: Tyler Moore, Nationals The Nats' lineup is loaded, with Adam LaRoche, Jayson Werth, Denard Span and Bryce Harper locked into the first base/outfield slots. Moore is ticketed for a bench role, but he slugged 19 homers in 257 at bats between Triple A and the majors last season. Between appearances as a pinch-hitter, DH and fill-in due to injury or a regular's rest, the bet here is that Moore will play enough to hit 10 homers. Davey Johnson said lots of nice things about him last season, if you remember.
Outfield: Gregor Blanco, Giants Cheap speed alert! The Giants seem to want to give Blanco semi-regular playing time, probably as the busy end of a left-field platoon with Andres Torrs. In 393 at bats last season, he stole 26 bases. He draws more bases on balls than your average speed demon, too.
Starting pitcher: Juan Nicasio, Rockies Nicasio made only 11 starts last season because of a knee injury. His ERA in those starts was an awful 5.28, but a very unlucky BABIP of .376 appears to be a big reason for that. After whiffing 54 batters in 58 innings, Nicasio is worthy of consideration for your last fantasy auction dollar. Sure, he's a Rockie and that always means things can go bad, but he carries a bit more upside than most $1 starters.
Starting pitcher: Mark Rogers, Brewers After a checkered injury history and a 2011 drug suspension, Rogers finally broke into the Brewers' rotation last July at age 26, and pitched well with a 3.92 ERA, a 1.28 WHIP and 41 strikeouts in 39 innings over seven starts. Rogers also has a checkered control history, but during his 2012 stint in Milwaukee, he walked a respectable 14 batters in 39 innings. He's got good stuff, and is worth a flier, though he might not make the rotation out of spring training.
Relief pitcher: Rex Brothers, Rockies It looks like the Rockies will again be pretty bad, so closer Rafael Betancourt could be a midseason trade candidate, since he's in the final year of his contract. You can target Wilton Lopez or Matt Belisle as a handcuff if you want, but I'll take a shot at the 25-year-old Brothers, a fireballing lefty who has whiffed 142 batters in 108 1/3 big-league innings. Like many young relievers, Brothers needs to throw more strikes, but his stuff is so nasty that a small improvement could mean big things. Even as a setup man, Brothers' strikeout total will help you.
Relief pitcher: Antonio Bastardo, Phillies Do you know how many pitchers with more than 50 innings had higher strikeout rates than Bastardo in 2012? Two: Craig Kimbrel and Aroldis Chapman. Bastardo won't be more than a lefty setup guy, but his K rate is probably good enough to knock his ERA down to the 3.00s, even with shaky control and a scary-high fly-ball rate.
Note: As mentioned in the AL-only version of this article, I'm a fan of bat-missing, non-closing relievers in deep leagues like this. In addition to Brothers and Bastardo, the Nationals' duo of Craig Stammen (87 Ks in 2012) and Tyler Clippard (84 Ks) can help you rack up strikeouts without getting saves. Kenley Jansen and David Hernandez fit this description as well, but you probably won't get them for a buck.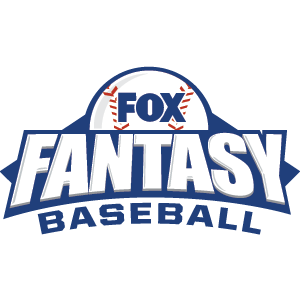 FOX Fantasy Baseball
Join or Create a Free League
Play Now!