Mound musings: The future at the position
This week, we continue our "look forward" approach and take a look at a handful of rookie pitchers we can expect to have an impact in 2010. In 2009, we've seen huge impacts from Rick Porcello, David Price, Brett Anderson, Ricky Romero and Jeff Niemann in the AL. And in the Senior Circuit, Tommy Hanson, James Happ and Randy Wells have all been huge parts of their teams' respective rotations this year. In 2010, we'll see similar impacts from some of the names below. Most others will be in-season call-ups, and having these names in the back of your mind once the call-ups do happen could give you a leg up on at least some of your competitors.
(Note: not all of these guys are going to be on the 25-man roster from day one, but we'll cover that below.)
Future No. 1 Starters
Stephen Strasburg (WAS) — 13-1, 1.32 ERA, 195:19 K:BB in 109 innings pitched this year for San Diego State speaks for itself, as does a 103 mph fastball and a 23-strikeout game. Simply, there's nothing here to suggest Strasburg won't be a true ace and perennial Cy Young contender for the next decade-plus. It begins next year, with the only question being "when?" Do the Nationals start his service clock in May/June, thus delaying his free agency year until 2016? It may depend on how he performs in the Arizona Fall League this year and spring training next year, but odds are, he'll be in the Nationals rotation from day one. I'd expect a bid in the $25 range in 2010 drafts.
Madison Bumgarner (SF) — Bumgarner's debut Tuesday was certainly unexpected, 5.1-5-2-2-1-4 (albeit against the Padres) has to be considered a success. Bumgarner turned 20 just last month, and joins the Giants after posting a 1.85 ERA for the organization's affiliates in High-A and Double-A. Of come concern is that his fastball sat in just the 88-90 range according to MLB Gameday, down from the 94-95 range it was reported he threw in last year when Bumgarner recorded an eye-popping 164:21 K:BB 141 2/3 innings. That ratio dropped to 92:34 in 131 1/3 innings this year with his K/9 down from 10.4 to 6.3. Perhaps it's a case of just wearing down, but either way, insert Bumgarner into the Giants rotation next year and he's probably already their third best starter. Still, I'd rather own him in long-term keeper leagues than anyone on this list not in receipt of a new $15.67 million contract.
Neftali Feliz (TEX) — The 21 year old allowed just his second run of the season Tuesday, bringing his ERA all the way from 0.41 to 0.76. He also walked his second batter of the year to give him a 29:2 K:BB in 23 2/3 innings. Simply, he's been fantastic. The Rangers have been decidedly mum about his role in 2010, but one thing we could see is his starting in the bullpen and eventually transitioning to the rotation Earl Weaver style. In either role, he should excel.
Future No. 2/Solid No. 3s
Wade Davis (TB) — Nine strikeouts over seven solid innings against the Tigers constitutes a strong debut for Davis. The Rays are going to spend their 2010 money not on the starting rotation, but likely on a new contract for Carl Crawford while also rebuilding the bullpen and figuring out what to do at second base. Davis should be a fixture in the rotation from day one next year, and 12-15 wins, a 4.25 ERA, and 150 strikeouts seems about right.
Jeremy Hellickson (TB) — Hellickson's expected to battle the aforementioned Wade Davis for a rotation spot next year, but with Davis already having been promoted, it's likely Hellickson begins the year in Triple-A awaiting the first injury. Between Double-A and Triple-A this season, Hellickson's numbers are impressive: 20 starts, 114 IP, 2.45 ERA, 132:29 K:BB. More than impressive actually. He was even better in his last four starts: 1.33 ERA, 41:5 K:BB in just 27 innings. He's flown a bit under the prospect radar, but he's a name you need to know for 2010, and he doesn't turn 22 until April. Don't the Rays have to run out of elite starting pitching prospects at some point? A name you'll see on this list next year, Matt Moore, looks to make that a resounding ""not yet."
Kyle Drabek (PHI) — We don't know for sure whether Drabek was truly untouchable in the Roy Halladay talks, but the Phillies are glad to have him still around. As a 21 year old all year, Drabek was 12-3 with a 3.19 ERA in 158 innings with a 150:50 K:BB. As he's a top prospect already in Double-A, he's likely to debut for the Phillies in 2010. They're unlikely to have a spot for Drabek in April, even if they don't bring back Pedro Martinez, but he'll work his way to the big leagues soon enough.
Middle-of-the-Rotation Types
Tim Alderson (PIT) — The Pirates did well to unload Freddy Sanchez for Alderson, but while the outcry was deafening among die-hard Giants fans, let's not get carried away here. Alderson is no Tim Lincecum. He's no Matt Cain, and he's certainly no Madison Bumgarner. What he'll likely settle in as is a solid No. 4 type, eating innings once he fills out his 6-foot-6 frame. He was better in 2008 than 2009, posting a 3.93 ERA in 137 1/3 innings with an 84:30 K:BB. With Alderson, though, it's as much about future projection as current production, as he has the ability to add velocity to his long frame and improve his strikeout ability. What he does have is very good command (career 2.0 BB/9), and that's a great place to start.
Aaron Poreda (SD) — Poreda got the call this week to San Diego and should get at least a couple starts down the stretch. There's no word on whether he'll work as a starter or reliever, but the Padres should have plenty of open rotation spot for him next spring. He had some serious command issues after coming over from the White Sox in the Jake Peavy deal, walking 37 in just 32 2/3 innings, but he's still just 22 and should be fine long term.
Jake Arrieta (BAL) — Arrieta doesn't have quite the upside of a Brian Matusz or Chris Tillman, but every rotation in baseball needs 3s and 4s. Arrieta had a 3.40 ERA and 148 strikeouts in 150 2/3 innings and will slot in nicely in next year's rotation. He'll take his share of lumps as an AL East hurler, but he's a solid long-term Joe Blanton-type innings eater.
Jhoulys Chacin (COL) — Chacin didn't fare well in his first taste of the big leagues, though for a 21 year old who had yet to pitch at the Triple-A level, that's not a surprise. He missed a fair share of bats this year in the minors (7.4 K/9), but it's his ability to keep the ball down (2.04 G/F this year, 2.83 a year ago) bodes well for his future in Coors Field. Should the Rockies re-sign free-agent-to-be Jason Marquis this winter, Chacin will surely open 2010 in Triple-A, and that's probably where he belongs anyway given his lack of experience. We're sure to see him at some point in 2010 regardless.
Jarrod Parker (ARI) — The ninth overall pick in 2007 out of an Indiana high school, Parker's progressed quickly, reaching Double-A this year as a 20 year old after a 0.95 ERA in four starts in the High-A Cal League. He hasn't been quite as dominant in Double-A, especially in his last five starts (5.40 ERA). Even more troubling is that he's been shut down with a sore elbow, and though word lately is that surgery will not be needed, his status is worth monitoring. Assuming good health, we'll see Parker at some point in 2010, but probably not until July or August at the earliest.
Back-of-the-Rotation
Michael Bowden (BOS) — The Red Sox are unlikely to have a spot for Bowden in the 2010 rotation barring a late injury or two, he'll likely return to Triple-A to open the year or perhaps be used as trade bait. He just turned 23, so he still has a window open to make it as a starter in Beantown, but at the same time there was some regression this year, particularly in his strikeout rate that dropped from 8.1 to 6.3. Combine that with a BB/9 that rose from 1.8 to 3.3 and you have a guy who took a step backward. Still plenty of time for a rebound, but the guess here is that it happens for a team other than the Sox.
Zach McAllister (NYY) — McAllister doesn't come with the hype or arsenal of a Philip Hughes, but as a 21 year old in Double-A, he put up this stat line: 121 innings, 2.21 ERA, 96:33 K:BB. Last year it was a 2.09 ERA split between the two Class-A levels, so he's certainly had success getting batters out despite not having the gaudy strikeout totals of others on this list. McAllister, though, stands 6-foot-6, and at his age adding 2-3 mph to his fastball in the next year or two isn't out of the question. He'll likely open 2010 in Triple-A, but when the Yankees need a starter, he could get the call.
Dan Hudson (CHW) — Hudson will receive serious consideration for the 2010 rotation after rocketing through four minor league levels and reaching the big leagues this month. He finished his minor league tour with a 14-5 record, 2.32 ERA and impressive 166:34 K:BB in 147 2/3 innings. He was drafted in the fifth round out of college just a year ago, so it's safe to say his rapid ascent has been a bit of a surprise. He did post a 90:22 K:BB in 69 2/3 innings last year, but that was in the rookie Pioneer League. The White Sox should have a spot for him in 2010, though he may need a solid spring to secure it.
Brad Lincoln (PIT) — Just when we thought Lincoln was going down alongside former top Pirate pitching prospect busts like Bobby Bradley, Bryan Bullington and a host of other unmentionables. Lincoln's recovered from Tommy John surgery and has himself back on the prospect radar, posting a 2.28 ERA in 13 Double-A starts before reaching Triple-A, struggling some, but finishing with no runs allowed, no walks and 11 strikeouts in 11 innings over his final two starts. The 24 year old will get a shot at a rotation spot next spring, making him worthy of attention in NL-only formats.
Brad Holt (NYM) — After opening the season with a 3.12 ERA and 11.2 K/9 in nine starts in High-A ball, Holt managed just four quality starts in 11 outings in Double-A, finishing that level with a 6.21 ERA. He turns 23 next month, so a rapid rise to the big leagues for the 33rd overall pick in last year's draft is possible despite his recent struggles. The Mets hope they won't need him until late-2010, but as we've seen with the 2009 version of the Mets, injuries happen.
Lance Lynn (STL) — The 22-year-old Lynn was the 39th overall pick in last year's draft, and while he's not top-of-the-rotation material, his first full season was a resounding success. He was 11-4 with a 2.85 ERA and 124:57 K:BB in 148 2/3 innings between three levels (the highest being Double-A). He won't be a candidate for the Cardinals' rotation until at least mid-season, but keep his name in mind in keeper leagues.
Travis Wood (CIN) — Wood may stand just 5-foot-11, but the 22-year-old southpaw deserves some attention for these numbers: 1.77 ERA and 135:53 K:BB in 167 2/3 innings. Wood's a former second-round pick, and after an ugly 2008 (5.47 ERA, 99:69 K:BB in 126 2/3 innings), he's made huge strides this year and deserves consideration for a rotation spot next spring.
Filler
Deolis Guerra (MIN) — This one's a bit of a stretch considering Guerra will turn just 21 in April and had a 4.89 ERA this year split between High-A and Double-A. Guerra, though, did make some strides this year, adding a couple mph to his fastball and posting a 106:42 K:BB after a 71:71 mark a year ago. A key piece in the Johan Santana trade, the key for Guerra is consistency. He had a 7-4-0-0-1-12 start on July 23, but followed that up with 15 runs in his next 14 innings before tossing a six-inning no-hitter the start after that. He isn't a candidate to open 2010 in the Twins' rotation, but this is a guy who can take a huge leap next year and be a second-half option.
Josh Lindblom (LAD) — Lindblom's worked mostly as a reliever the past couple months, experiencing more success in that role than he did as a starter. Lindblom, however, was a dark horse candidate for the Dodgers rotation this spring before being sent down late in camp. Who's to say another run at a rotation spot won't happen in 2010 for the Dodgers' first round supplemental pick last year? Chad Billingsley, Clayton Kershaw and Hiroki Kuroda are the only sure things in the L.A. rotation next year, and though the Dodgers seem likely to bring back Randy Wolf and/or Jon Garland or pursue a free agent, there could be one spot up for grabs between Lindblom, Scott Elbert and James McDonald.
Daniel Cortes (SEA) — No, Cortes isn't going to be Adam Wainwright to Felix Hernandez's Chris Carpenter, but the Mariners picked Dayton Moore's pocket in the Yuniesky Betancourt trade. Apparently, Moore felt the game's worst defensive shortstop who's also batting a paltry .236/.268/.343 AND who is owed at least $9 million through 2011 is worth a guy like Cortes, who has a 2.50 ERA and 24 strikeouts over his last 18 innings in Double-A and won't turn 22 until March. He's unlikely to open 2010 in the Seattle rotation, but a strong start in Triple-A, and he'll be one of the team's first promotions.
Potential Closers
Dan Bard (BOS) — Despite Jonathan Papelbon's big mouth and rapidly escalating salary, it's still hard to see the Red Sox moving him this winter. At some point in 2011 maybe, but he's simply been too important to the team's success in recent years. Should that or an injury happen, however, Bard's the guy to look at. He has a 12.0 K/9 in 42 2/3 innings for Boston this year and should eventually be a top closer if given the opportunity.
Drew Storen (WAS) — It isn't every draft that an organization gets its future ace starter AND closer, but that was the Nationals in 2009. Storen, the 10th overall pick, merely had a 1.95 ERA and 49:8 K:BB in 37 innings this year, reaching Double-A in August. He just turned 22, but he's thought to be advanced enough to compete for a 2010 bullpen slot. With the Nationals using Mike MacDougal as their closer, the job is ripe for the taking.
Article first appeared 9/10/09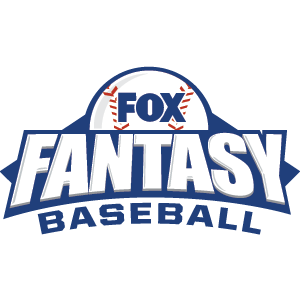 FOX Fantasy Baseball
Join or Create a Free League
Play Now!