Mound musings: Closer situations
Some interesting things happening in baseball the last couple days … Tim Lincecum actually loses a game, though he did rack up nine strikeouts in five innings. … Manny Ramirez blasts a pinch-hit grand slam home run — on the first pitch — into the "Mannywood" section in left field — on Manny bobblehead night. … Joey Votto raised his average to .352. … I watched SportsCenter for five minutes without hearing the name Roy Halladay. … My Rams picked up WR Ronald Curry, a move I'm actually optimistic about. … The Red Sox acquired two players, Chris Duncan and Adam LaRoche, who don't really seem to help their flexibility defensively — but hey, no more Julio Lugo. .. After suffering through Nick Blackburn, Ted Lilly and Homer Bailey starts in a couple leagues, I did not and will not own Glen Perkins for his eight-run one-inning effort on Wednesday. … Mitch Stetter is as tough as they come versus LH hitters, but Brandon Moss shockingly took him deep Wednesday for a walk-off homer. … Clayton Richard held the Rays to one run over eight innings Tuesday, one start after he was shelled for six runs in one inning by the Indians. … Brandon Wood's started four of 10 games since his latest call-up. Probably represents progress.
Anyway, on to the purpose of this week's Mound Musings: taking a look around the league at a handful of relievers whose fortunes are rising and others that are falling.
RISING
Jonathan Broxton (LAD) – OK, so it's tough to "rise" too much when you're already fantasy's most valuable relief pitcher, but when Broxton struggled to a 10.57 ERA in eight appearances prior to the All-Star break amid reports of a bum toe, I was concerned. The rest appears to have served "The Bull" well, as Broxton's allowed just one hit in three innings with six strikeouts since. Yes, the toe will bear watching in a similar way Albert Pujols' elbow did a year ago, but I'm optimistic. It probably doesn't hurt to handcuff Broxton to Ronald Belisario assuming Belisario resumes his eighth-inning role upon his return from a sore elbow.
Rafael Soriano (ATL) – I'm already drooling over the thought of using Soriano as my closer in my Strat league next year (current year play is always based off of previous year stats). Soriano's appeared in eight games this month, saving seven, and he's working on a 1.41 ERA this year and 1.13 since June 11. He's clearly overtaken Mike Gonzalez, and Soriano's 12.1 K/9 would shatter his career high strikeout rate.
Jon Rauch (ARI) – Not that Rauch's been dominant, but his placement here is merely a function of the Chad Qualls trade rumors. With Tony Pena already having been shipped to the White Sox, Rauch becomes the obvious closer-in-waiting. With a 2.84 ERA since April and a 1.99 mark since May 25, Rauch bears a long look in NL-only leagues as a possible source for saves come August 1.
Brian Fuentes (LAA) – Fuentes leads the majors in saves, with 30, and since the end of May, he's hasn't been scored upon in 14 innings, having allowed just six hits with a 16:3 K:BB. This after ending May with a 5.30 ERA for the season.
Jim Johnson (BAL) – There's a lot of trade chatter around George Sherrill, but will the Orioles' asking price for a left-handed reliever under team control though 2011 be prohibitive for teams in the market for bullpen help? My guess is "yes," but there still is the possibility some team meets the Orioles' demands. If you assume that whomever trades for Sherrill is a contender and further assume that if you're a contender, you already have a closer, Sherrill's fantasy value could take a huge hit later this month. One of the teams rumored to have interest, however, is the Marlins. And even when Matt Lindstrom (elbow) comes back, he'd certainly play second fiddle to Sherrill. Meanwhile, there's Jim Johnson. He'd be the logical choice to replace Sherrill as closer, as Johnson's been setting him up and has the clear advantage (ERA: 3.05) over Danys Baez (4.60 ERA) in terms of 2009 performance.
Brad Lidge (PHI) – Three runs in his last eight innings represents progress for Lidge, though the five walks in that time do not. Lidge has lost about one mph off his fastball this year, so that's part of it, but even more pronounced is the drop in Lidge's GB% (from 46.2% to 38.8%) and the corresponding increase in his HR rate (from a minute 0.26 HR/9 to a whopping 2.10 this season). The Phillies seem more concerned about adding a starter, so if they are confident in Lidge, perhaps you should be too.
Fernando Rodney (DET) – With Joel Zumaya (shoulder) sidelined, a big threat to Rodney's security has been neutralized. For Rodney, a 35:19 K:BB in 40 innings is far from impressive, but when the alternative is Brandon Lyon, Rodney's job security is substantial.
Mike MacDougal (WAS) – MacDougal picked up save No. 6 on Wednesday, and with Joel Hanrahan gone, MacDougal's primary threat at this point is likely Joe Beimel, or perhaps newcomer Sean Burnett. Still, with an 8:15 K:BB in 20 innings with the Nationals, MacDougal's certainly no sure thing to keep the job for the balance of the year. Continue to monitor who pitches the eighth and handcuff accordingly.
Jeremy Affeldt (SF) – Affeldt looks to be no threat to poach saves from Brian Wilson, but with a 1.24 ERA, he's ownable in deeper formats regardless. Common sense dictates that Affeldt won't be able to maintain a .251 BABIP, but his success has been built in large part upon an incredible 68.1 GB%, a mark that leads all of baseball for pitchers with at least 30 IP. Nice free agent signing by the Giants.
FALLING
Scott Downs (TOR) – I still like Downs, but he hasn't been quite as sharp (three innings, four hits, three walks) since returning from a toe injury. His track record the past two seasons is pretty impressive, so we won't worry too much about three appearances, but keep an eye on the toe. Also note he's been mentioned in a few trade rumors and that Jason Frasor (also mentioned) would be next in line to close. Still, I don't see Downs getting traded given his low salary and the fact he's under team control for the next couple years.
Kerry Wood (CLE) – Coming off a season in which he saved 34 games with an 11.4 K/9 and 2.4 BB/9, Wood's been a $20 million bust for the Indians. He hasn't even shown a glimmer of a sign that he's ready to be the Wood of 2008 – he's yet to have an ERA less than 4.26 in any month. Oddly, many of his peripherals have improved, even if the strikeout and walk rates have not. He's allowing a few more groundballs, fewer line drives and his BABIP is a reasonable .294. Clearly the HR ball's been a huge issue (1.7 HR/9 vs. 0.41 a year ago), but perhaps he's just no comfortable in the AL. I still think he'll be a decent closer the next two months, but it's hard to forecast the return of Wood '08.
Manny Corpas (COL) – A couple months ago, it was starting to look like the Rockies could choose to cash in on the soon-to-be expensive Huston Street and deal him to a contender for prospects. Now the Rockies are firmly in the hunt for the NL wild card, and Street's been a huge part of the resurgence. Mix in Corpas' 5.88 ERA and elbow injury and his value is now nil.
Dan Meyer (FLA) – Initially when Matt Lindstrom (elbow) went down, it looked like a jobshare between Meyer and Leo Nunez. Flash forward a bit, and Nunez has four of the last five Florida saves, with Meyer's last opportunity coming on July 4. With a 1.91 ERA, Meyer's been solid, but from a fantasy perspective, his value now is now where we thought it would be.
Andrew Bailey (OAK) – File this one under "nowhere to go but down." Bailey's been fantastic for the majority of the year, but after recording a pair of two-inning losses in his last two appearances, he's on pace for close to 100 innings. Don't read too much into two outings as compared to his total body of 2009 work, but there's some burnout factor concern.
Frank Francisco (TEX) – Pneumonia's obviously something we like to avoid, but for a pitcher, we'll take that over a sore forearm any day. Francisco had a 9.00 ERA in six appearances prior to hitting the DL, but I expect he'll be back at full strength sometime in the next couple weeks.
Francisco Rodriguez (NYM) – K-Rod merits inclusion in this section due to his 5.11 ERA since June 16. Still, he does have a 1.91 ERA and zero competition for his job. He's also walked 12 batters in his last 13 1/3 innings, thus making you further appreciate a guy like Mariano Rivera (four walks … all year).
Bobby Jenks (CHW) – Jenks has allowed seven runs in his last 5 1/3 innings, prompting manager Ozzie Guillen to feel compelled to give Jenks the dreaded vote of confidence. He still has a solid 35:10 K:BB over 24 innings to go with his 22 saves, so barring some foreseen injury, he should be fine. Still, grabbing Octavio Dotel as a handcuff in deeper leagues isn't a bad call, though it was Matt Thornton getting the two-inning save on Wednesday.
Article first appeared 7/23/09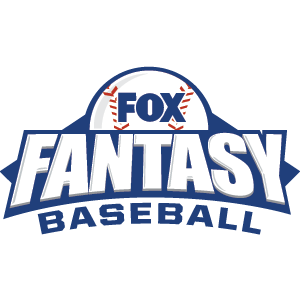 FOX Fantasy Baseball
Join or Create a Free League
Play Now!