Mound Musings
I'll do a couple things this week. First, an in-depth look at a
handful of pitchers toiling away as their team's No. 5 or "No. 6"
starters. Cliff Lee, Roy Halladay and Felix Hernandez will continue
to be great, but what about Andrew Miller, Brad Lincoln and John
Lannan? That's what we'll shed some light on here. Second, we'll
look around the minors at a handful of pitchers who can expect
big-league callups sooner rather than later. You probably know
about Matt Moore, but what about someone like Brad Peacock?
Minor diversion: I love that Wily Mo Pena is back in the big
leagues. Pena homered in his first MLB game in three years after
destroying Pacific Coast League pitching to the tune of
.363/.439/.726. I have enjoyed watching him play several times
here in Reno, and he has a magnetic personality, even tossing one
of his batting gloves to my 11 year-old daughter. I hope he
sticks around after interleague play, but wouldn't mind seeing
him back in Reno too.
Fringe Pitchers
Andrew Miller (SP-BOS) – I may be a bit biased here, as
several years ago (when he was playing at North Carolina) Miller
was in one of my simulation leagues (Diamond Mind). After being
picked No. 6 overall in 2006, Miller has been primarily known for
two things: being a failure and being drafted ahead of Clayton
Kershaw and Tim Lincecum. On his third organization, Miller is back
in a big-league rotation after posting a 2.47 ERA for Triple-A
Pawtucket. His first start came against the Padres, and though his
final line (5.2 IP, seven hits, three runs and a 6:3 K:BB) weren't
all that impressive against a light-hitting team, there are some
positive takeaways. First, six strikeouts against a team utilizing
the DH; second, his fastball averaged 93.4 mph after being in the
91-mph range the previous three years in Florida. He also allowed
six flyballs to 10 grounders while throwing 65 percent of his
pitches for strikes. I'm intrigued.
Brad Lincoln (SP-PIT) – Speaking of the 2006 draft, Lincoln
was picked No. 4 overall, just ahead of Miller as well as a host of
other pitches who have gone on to greater success than he. Lincoln
is rumored to be in line for a spot start on July 2 (doubleheader),
so let's take a look. In 13 starts for the Pirates last season,
Lincoln managed a devilish 6.66 ERA with a 1.54 WHIP and a mediocre
4.3 K/9. This year in Triple-A, Lincoln has a 3.82 ERA and solid
66:14 K:BB in 77.2 innings. He's showing much better velocity this
year per general manager Neal Huntington and could be on the verge
of a mini-breakthrough. There aren't any obvious openings in the
rotation, though James McDonald is having a tough June and Charlie
Morton was shelled in his last outing. A strong spot-start should
put Lincoln in line to be the first guy up once someone needs to be
replaced.
Josh Collmenter (SP-ARI) – It was thought that Collmenter
was just keeping the job warm for prospect Jarrod Parker, but with
Parker struggling in his return from Tommy John surgery, Collmenter
is suddenly an interesting commodity. He's not a pitcher to build a
fantasy keeper team around, but with a 2.09 ERA and 0.86 WHIP in
60.1 innings, he's providing plenty of value this year. Collmenter
last year finished with a 3.38 ERA (40 percent of his starts came
for Triple-A Reno – brutal environment for pitchers) and a 133:51
K:BB in 152 innings. He also had a 9.4 K/9 the prior year in the
Cal League, so he's certainly at least worthy of a big-league look,
but he's far outpaced expectations to say the lease. A few reasons
NOT to get excited:
He's 25.
He has a funky overhand delivery that hitters might eventually
figure out.
He averages 87 mph with his fastball.
His groundball rate is 39.5 percent, a bit on the low side.
He has a 5.8 K/9.
OK, so we know he has some limitations and the 2.09 ERA
obviously isn't going to stick, but what can we expect going
forward? Collmenter's xFIP sits at 3.74, and considering he pitches
in the NL West, that might be a good approximation from what to
expect.
Josh Outman (SP-OAK) – Outman came over from the Phillies in
the Joe Blanton deal in 2008, had Tommy John surgery the following
year and now hopes for a full season in 2011. So far so good …
sort of. Outman has made six starts, allowing two or fewer runs in
four while accumulating a 2.86 ERA overall. Outman, a left-hander,
averages 92 mph with his fastball, but too many flyballs (35.8 GB%)
and poor component numbers (4.2 K/9, 3.4 BB/9) combine to leave us
with a 4.90 xFIP, a full two runs higher than his actual ERA.
Correction obviously coming, but with that fastball and a solid
prospect pedigree, at least there's some hope, unless he doesn't
learn to miss more bats.
Tyler Chatwood (SP-LAA) – With just 75 innings above
Single-A ball entering the season, the Angels placed a ton of
pressure on the 21-year-old's shoulders, and after a rocky start,
Chatwood is getting there. Chatwood has a 3.08 ERA and 24:15 K:BB
in his last six starts after opening with a 4.50 ERA and 19:27 K:BB
in his first eight. He's learning. Chatwood averages 93 mph with
his fastball, so the stuff is there. As he continues to gain
experience by going out there every fifth day, Chatwood can become
a reliable No. 3 level starter, if not more, in time.
Felipe Paulino (SP-KC) – I figured that by now, some team
would have taken Paulino's velocity and inconsistency and made a
reliever out of him, but not just yet. Paulino's primary issue has
always been his control, and despite four walks and two hit batters
last time out, Paulino's BB/9 sits at a respectable 2.7 after 27
innings in Kansas City. The main thing that sticks out with Paulino
is fastball velocity, which has been in the 95-plus mph range since
he debuted for the Astros four years ago. This year, though, in
addition to the improved control, Paulino has his GB% up from 42.2
percent to 53.7 year-over-year, and he's continuing to showcase an
excellent slider. If you see Paulino on your waiver wire in deeper
leagues, you could do worse than take a chance on a starter with
two plus pitches and improving (small sample size, true) control.
Philip Humber (SP-CHW) – Humber was highly enough thought of
to be drafted No. 3 overall AND to be a key piece in a deal
involving an uninjured Johan Santana. At 28, Humber entered 2011
with a 5.61 career big league ERA in just 51.1 innings, so most
people I'm sure were skeptical when Humber went from the Royals to
the A's to the White Sox last winter. Think the A's and Royals
could use him now? Humber's velocity is a far cry from his Rice
University days, but he's obviously learned a trick or two during
his minor league travails. Ninety innings is enough this year to
say that his 2.90 ERA, while likely lower than it should be given a
5.5 K/9, isn't overly flukish. It would be a shame to see him lose
his starting spot due to Jake Peavy, who hasn't had a full year
since 2008 and won't this season.
Cory Luebke (SP-SD) – Luebke has a lot going for him. At a
high level:
1.Petco Park.
2.His left-handedness.
3.His control.
On Luebke's control is not Halladay-like or anything, but a 2.3
BB/9 in the minor last year and a 3.5 mark this year in relief for
the Padres gets the job done. He's also far from a soft-tosser,
averaging a touch north of 91 mph with his fastball while
generating an above average groundball rate. Luebke isn't going to
front the team's rotation any time soon, but with his stuff and a
solid cup of coffee as a starter for the Padres last September, he
can be used as a streamer in NL-only leagues. Certainly more upside
than Wade LeBlanc.
Fausto Carmona (SP-CLE) – Carmona was supposed to be the
anchor for a young Indians rotation, but with a 6.17 ERA, he's been
anything but. Carmona, though, hasn't been nearly as bad as the ERA
indicates. Witness this:
| | | |
| --- | --- | --- |
| | 2010 | 2011 |
| ERA | 3.77 | 6.17 |
| xFIP | 4.25 | 4.00 |
| K/9 | 5.3 | 5.3 |
| BB/9 | 3.1 | 2.8 |
| GB% | 55.6 | 57.5 |
| AvgFBv | 92.6 | 92.2 |
| HR/FB | 8.3 | 16.1 |
To sum the chart, xFIP, which is a predictor of future success
based on ratios like K/9 and BB/9, says that Carmona has actually
been better than last year. The main reason relates to the final
number on the chart, HR/FB. Essentially double the rate over 2010,
this 16.1-percent number can be expected to trend toward the league
average, historically in the 11-percent range. Carmona represents a
solid buy-low.
John Lannan (SP-WAS) – Lannan's ERA sits at 3.52 after a
five-start stretch that has seen him post a 1.08 ERA in 33.1
innings. Reason to get excited? Eh, probably not. In those innings,
Lannan has a 22:12 K:BB, while for the year, his ratios sit at 4.9
K/9 and 3.6 BB/9. He's throwing a little harder while generating a
few more ground balls, but nothing statistically significant.
Lannan's xFIP sits at 4.26 versus last year's 4.36, so even though
he's pitching a little better, I'd still have him as a spot-starter
in NL-only formats.
Well-known Prospects on the Cusp
Matt Moore (SP-TB) – Moore leads the Double-A Southern
League with 28 more strikeouts than the next-closest pitcher, he
has a 103:23 K:BB in 77.2 innings and he recently threw a
no-hitter. He's clearly ready for Triple-A, if not the ultimate
level, but for now, no openings. It's debatable whether he or Julio
Teheran is baseball's No. 1 pitching prospect.
Kyle Gibson (SP-MIN) – With an 80:20 K:BB in 76.1 innings in
Triple-A, Gibson could get the call at any moment. His upside is
far less than pitchers like Matt Moore and Shelby Miller, but he
could settle in nicely as a No. 3 type starter.
Lesser-known Prospects on the Cusp
Brad Peacock (SP-WAS) – Stephen who? Peacock has truly come
out of nowhere this year. Last year in 26 starts between High-A and
Double-A, Peacock posted an unremarkable 4.50 ERA, though with a
148:47 K:BB in 142 innings at least there was a glimmer of
something. There's more than a glimmer this year, as Peacock has a
2.46 ERA and 107:18 K:BB in 82 innings back at the Double-A level.
The right-hander is holding opposite-side hitters to a .146
average, so clearly he's got some things working for him. At 23,
bypassing Triple-A is a very real option.
Neil Ramirez (SP-TEX) – Texas has a full rotation for now,
but there's more help on the way from pitchers like Ramirez. The
44th overall pick in 2007, Ramirez has averaged a strikeout an
inning since his pro debut and this year has a 3.65 ERA and 68:28
K:BB in 61.2 innings in the brutal pitching environment of the
Triple-A Pacific Coast League. He's been known to hit as high as 95
mph, but normally sits a couple mph below that. The BB/9 is a
little high at 4.1, but he can certainly improve on that and be an
effective big leaguer, perhaps as early as later this summer.
Brad Mills (TOR) – Mills gets mentioned for his PCL-leading
86 strikeouts, but that stuff hasn't translated well to the
big-league level where he has a 7.80 ERA in 30 innings.
Will Inman (SD) – A former top prospect in the Brewers
organization, he's carrying a PCL-inflated 5.99 ERA, but a 10.1 K/9
is encouraging, and Petco is a tad more pitcher-friendly than the
PCL ballparks.
Tom Milone (WAS) – Don't know a lot about this guy but do
plan on digging deeper. There is this, however:
2009 (AA) – 3.02 ERA, 8.8 K/9, 1.3 BB/9
2010 (AAA) – 3.81 ERA, 9.8 K/9, 0.6 BB/9
Very nice numbers for the 24 year-old unknown.
Regan, a four-time Fantasy Sports Writers Association award
winner, was named the 2010 Fantasy Baseball Writer of the
Year.
Follow @vtadave on Twitter.
Get a FREE RotoWire 10-day trial (no credit card required) at
href="http://www.rotowire.com/users/ad_jump.asp?id=700">RotoWire.com

.
Article first appeared 6/23/11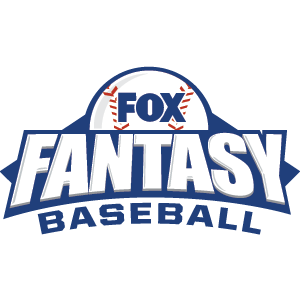 FOX Fantasy Baseball
Join or Create a Free League
Play Now!