Mound Musings
Usual Mound Musing author Dave Regan took an All-Star break trip
to Las Vegas this week, so I'm filling in. He'll be back next week,
but in the meantime, in addition to this week's Mound Musings, be
sure to check out my usual weekly column, Bogfella's Notebook, on
RotoWire, and throw me a follow on Twitter @bogfella.
Looking for Arms in all the Same Places
I wanted to do something a little bit different for Mound
Musings – at least different from what I typically cover in
Bogfella's Notebook. There is always a lot of discussion about
major league pitchers, at least as much about minor league
prospects, and even an occasional blurb about an exciting arm
coming up in college, especially around first-year player draft
time. Let's face it, with the explosion of information, it's
becoming harder and harder to stay ahead of your competition in
most fantasy baseball leagues. However, that just means you
sometimes have to look in less familiar places.
That said, why don't we look west … or would it be east?
Actually it all depends on your perspective, but we'll call it east
– as in Far East. Over the past few decades, several players have
arrived in the United States after beginning their careers in
Pacific Rim locations such as Australia, South Korea, China and,
perhaps most notably, Japan. We'll focus on Japan, both for those
already here, and those who might arrive soon.
Players from the Far East have been a diverse group. Some of the
most notable, or at least most familiar, include Ichiro Suzuki,
Tsuyoshi Nishioka, Hideo Nomo, Koji Uehara, Daisuke Matsuzaka, Ryan
Vogelsong and Colby Lewis (OK, those last two are not really from
the Far East, but they certainly experienced the influences of
baseball, other-side-of-the-world style). The players come from
varying backgrounds, but there are some notable similarities. Most
(at last count, 34 of 43 players from Japan who made it to the
major leagues) have been pitchers. There are no definitive reasons,
but it's likely due to the fact that the professional (and fantasy)
baseball worlds are always looking to upgrade their pitching. It's
a rare commodity. Further, while not always the case, players
arriving from Japan tend to be older.
Once a player enters the pro draft in Japan, he cannot become a
free agent for nine years unless his Japanese team agrees to "post"
him. That can mean windfall income for his Japanese team as it
forces MLB teams to bid on the right to negotiate with the player.
The posting fee is above and beyond what the MLB team will pay in
player salary, so signing a player out of Japan can be a very
expensive undertaking. Interestingly, just a couple years ago, in
2009, a player nearly agreed to come to the United States before
entering the draft. A well-regarded high school pitcher named Yusei
Kikuchi contemplated bypassing the Japanese draft to sign in the
United States, but eventually decided against it. He would have
been the first Japanese player to take that path.
That's probably at least partially due to cultural factors. Star
baseball players in Japan make very good money, though not at the
same level as their U.S. Counterparts; the sport is wildly popular
there, so they can become folk heroes of a sort; and there is a
tendency to want to play locally, to promote the sport in their
home country. Many eventually get the urge to test their skills
against teams in North America, but it is often well after they
have established themselves in Japan, and in a sense, given back to
the sport there.
And that leads to a more performance-based difference between
pitching in Japan and pitching here in the United States. Again,
something of a cultural phenomenon, pitchers in Japan are typically
encouraged to take a more ritualistic approach to retiring opposing
hitters. When they have a hitter behind in the count, it is not
unusual for them to throw pitches outside the strike zone, evening
the count, before the ultimate showdown. Would that be a blazing
fastball on the black? No, it would probably be a perfectly
executed curveball with a little extra break, and a lot more crowd
appeal. That difference in approach is something Japanese imports
often have a hard time adjusting to when they come here. In Japan,
when they win that ultimate showdown, it is an honorable victory,
and fans are extremely appreciative of the skill it took to execute
that pitch compared to just blowing a fastball by the hitter. There
are some who believe Daisuke Matsuzaka's inconsistency since coming
to the United States is at least partially tied to that very
different philosophical approach.
All right, that's enough of the philosophy and idiosyncrasies
that are a part of Japanese baseball, let's look at some arms you
might want to be familiar with if they make the move across the
Pacific next spring.
Yu Darvish (Hokkaido Nippon-Ham Fighters) – This is a name
you have probably already heard, and there's good reason for the
buzz. He is generally considered to be the best pitcher to have
ever played in Japan. He is not eligible for free agency, so his
team would have to post him, and the winning bidder would be
putting up a huge sum of money to just win a chance to negotiate
with him. He has stated many times that he has no interest in
coming to the United States, however he recently indicated he might
decide to try his hand in America in 2012. The major league
baseball world has taken note, and virtually every team has scouted
him numerous times, and many general managers have even made the
long trip to Japan just to see him pitch. If he decides to test his
considerable skills here, he will very likely be a high-impact
player.
The soon-to-be 25-year-old Darvish is an interesting case. He
has an Iranian father and a Japanese mother who met in Florida. He
has spent his whole life in Japan but had to make his way there as
something of an outsider. He reportedly said that playing baseball
as a youngster was his way of fitting in. It's working.
At 6-foot-5, 200, the right-hander is quite a physical presence.
He throws from a pretty standard three-quarters arm slot with a
deceptive motion and features a 92-94 mph four-seam fastball with
good movement that can touch 97 at times, and an absolutely wicked
low-80s slurve that truly has slow curve depth with slider
velocity. He compliments those two mainstays with about 4-5 other
offerings including a splitter (which has become an out pitch since
he abandoned the screwball in 2006 when it was decided the pitch
was too hard on his arm), a more traditional curveball and slider,
a change-up and a "shuuto," which roughly translates to two-seam
fastball. Perhaps most noteworthy, he generally throws any of them
for strikes at any time.
So far this season – probably his best to date, though the
numbers are not all that unusual for him over his career – Darvish
has compiled an 11-2 record with a 1.50 ERA. He has worked 108
innings, allowing 73 hits and just 15 walks while striking out 124
as he continues to build on his growing success. Pitch counts are
not a significant stat in Japan, and he has thrown as many as 165
pitches in a game, albeit that was several years ago. But he tends
to be relatively efficient with his pitch counts, at times
appearing as though he might be pitching to contact too often, and
he typically gets plenty of rest between starts, averaging about
207 innings the last three seasons. Durability is always hard to
predict, but his track record suggests it won't be a problem.
Several pitchers have come to the United States and enjoyed
considerable success, especially early on, and none has ever come
with Darvish's credentials, or while just reaching his peak
performance age. If he comes over for 2012, and that looks like a
very real possibility, be ready.
Looking at a few other, less publicized, names to potentially
file away for draft day:
Hisashi Iwakuma (Tohoku Rakuten Golden Eagles) – Iwakuma was
actually posted prior to this season with the Oakland A's winning
the rights to negotiate with him – reportedly for about $17
million. They were unable to reach a contract agreement and Iwakuma
opted to return to his team in Japan.
Another interesting story, the 30-year-old right-hander was a
very successful pitcher for a perennially weak team in 2004. When
his team and another merged, he forced a deal that sent him to an
expansion team in 2005. He was not immediately successful, and the
new team (the Golden Eagles) was awful. He experienced some arm
problems in 2006 and 2007, but he returned in style in 2008 going
21-4 with a team that finished the season 65-76, producing an
amazing 1.87 ERA over 201 innings. He then posted good, but not
great seasons in 2009 and 2010.
Not a strikeout pitcher (he had a career-high 159 strikeouts
over the 201 innings in 2008) and with a smallish stature, even
though his fastball sits in the low-to-mid 90s, some question how
his game will fit in against the better hitters in the United
States. He has impeccable control, averaging less than three walks
per nine innings over his career, and he has always been a big
groundball pitcher, so he could be relatively successful, in the
right situation, and assuming he doesn't experience any more arm
problems. Finally, he has sometimes been described as a bit of a
renegade, not always endearing him to Japanese fans, but perhaps a
sign that he might be more comfortable adjusting to a MLB approach.
Tsuyoshi Wada (Fukuoka Softbank Hawks) – Also 30, but a
southpaw, Wada is much more of a finesse pitcher than either
Darvish or Iwakuma. His fastball, delivered from a high
three-quarters arm slot with a reach-back motion generally sits in
the 85-88 mph range and tops out at about 90. He uses it to set up
his assortment of solid/average off speed pitches including a
slider, a change-up and a forkball. Like many Japanese hurlers, he
has excellent control (about a 2.5 BB/9 ratio), but he has allowed
a few too many home runs, something he has kept in check so far in
2011.
Wada is experiencing a very good year in Japan. He is 7-1 with a
1.81 ERA over 84 innings. He has allowed 69 hits, walking 17, while
striking out 79 in his 12 starts. The Diamondbacks, Twins and a few
other major league teams have scouted him, and the reports
typically say he "knows how to pitch." They like his slider and his
circle change, and most feel he could be moderately successful in
major leagues.
Kyuji Fujikawa (Hanshin Tigers) – He is 31 – roughly the age
when Japanese pitchers begin to qualify for free agency. However,
unlike the others we have covered, he is a relief pitcher, and
arguably the best closer in Japan. He has already stated a desire
to come to the United States, and the Tigers appear willing to let
that happen.
Fujikawa is a prototypical power pitcher. His fastball sits in
the 93-95 mph range but can consistently hit 97 when he needs it.
He compliments the heat with a forkball, a curve that comes in
anywhere between the mid 60s and high 70s and a cutter. Once a
non-descript middle reliever, he suffered some arm problems in 2004
and reworked his entire delivery while rehabbing from the injury.
He came back a completely different pitcher. Since the rework, he
has averaged just 13 strikeouts per nine innings over 400-plus
innings while walking just over two batters per nine. He hasn't
posted an ERA more than 2.00, and he has been honored with numerous
awards in Japan. True to form, so far in 2011 he is 2-0 with 17
saves and a 0.84 ERA over 21 innings. He has allowed 11 hits,
walked five and struck out 37 in his 23 appearances.
To close our scouting reports, it is said that Fujikawa has the
"most explosive fastball in Japan" and interestingly enough, there
is a scientific study to prove it. In 2006, a Japanese television
station used high-speed cameras to examine Fujikawa's fastball
which – you have heard this before – was said to "rise" as it
approached the plate. What they found was his four-seam fastball
rotates at about 45 revolutions per second (the average is in the
lower 30s) and the tilt on its axis relative to its trajectory to
the plate was only five degrees compared to the average of 30
degrees. Scientists confirmed that more rotation and less tilt will
create more lift. What that means is while the ball doesn't
actually "rise," it can appear to do so because it doesn't actually
drop nearly as much as a pitch will naturally do as it travels the
distance between the pitcher's hand and the plate. Scientifically
speaking, when Fujikawa throws a fastball, it will arrive at home
plate a full 12 inches higher than the exact same pitch, thrown
from the exact same release point, at the exact same target, but
with average rotation and tilt.
Now that is something to muse over …
Follow @bogfella on Twitter and at bogfella.com.
Get a FREE RotoWire 10-day trial (no credit card required) at
href="http://www.rotowire.com/users/ad_jump.asp?id=700">RotoWire.com

.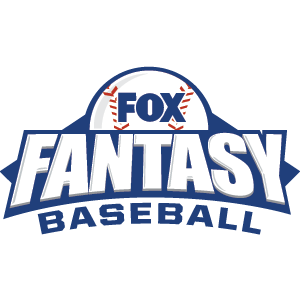 FOX Fantasy Baseball
Join or Create a Free League
Play Now!