MLB First-Half Awards: National League
I'm at a loss for words this morning, properly to the delight of my co-workers. An institution I've held sacred since youth is under attack, and there's no defense I can offer. The Home Run Derby, once a rite of summer, tore us a collective lawn job last night, and the tire tracks are too fresh to discuss that monstrosity. The hurt is deep.
But instead of mourning a body that's already buried, let's shift our focus to baseball of actual importance. With the Midsummer Classic upon us, it's time to hand out our awards from the first half of the 2014 MLB season:
NL MVP: Andrew McCutchen, Pirates
Pittsburgh's playoff run last fall was a captivating scene. Alas, the Buccos have not handled the transition of hunter-to-hunted well, ending the first half in fourth place in the NL Central. That the Pirates are just three games out of the Wild Card despite this poor play is a testament to their leader McCutchen, the sole entity who's not regressed in 2014.
If anything, the reigning Senior Circuit MVP is having a better season than 2013's title-winning campaign, flaunting a .324 batting clip with 17 homers, 61 RBI, 57 runs, 15 steals and a .420 OBP. These figures are especially impressive given the lack of help from the Steel City offense. Coupled with the National League failing to produce many viable candidates for this honor, McCutchen retains his belt with ease.
What about Troy Tulowitzki, you ask? Sorry, I can't bestow the prize to someone that:
1. Plays for a team with the fewest wins in the league.
2. Owns numbers that are facilitated by a ballpark (.417/.497/.748 at home, .265/.367/.463 on the road).
NL Cy Young: Clayton Kershaw, Dodgers
Johnny Cueto leads all National League arms in innings and WHIP, and Adam Wainwright's MLB-best 1.83 ERA deserves consideration. Yet Kershaw has been a magician on the mound, confounding batters to the tune of a 1.78 ERA and 0.83 WHIP (because of missed time due to a back injury, Kershaw's numbers fail to qualify among the league leaders).
NL Manager of First Half: Ron Roenicke, Brewers
NL Rookie of First Half: Billy Hamilton, Reds
It's a weak field, one that thought was in-line for a jolt of excitement with the promotion of Gregory Polanco. Regrettably, after lighting the world on fire upon arrival, Polanco is batting a buck-seventy in his last 16 contests.
Not that Blazin' Billy gets this title by default. Since a rough start out of the gate, Hamilton rocks a .305 average in his last 72 games with 40 runs, 35 RBI and 31 swipes. The Cincy speedster has also been formidable in the field, ranking third among all outfielders in defensive rating, a sentiment that is illustrated in the lowered ERAs of the Reds pitching staff.
NL Epiphany of First Half: Dee Gordon, Dodgers
NL Train Wreck: Everth Cabrera, Padres
Why bore you with my feeble words when this box aptly sums up Cabrera's performance:
NL Head-Scratcher: Bryce Harper, Nationals
Calling out the manager is a senseless act in itself. Throwing a fellow teammate under the bus in the same breath is despicable. God forbid if Yasiel Puig pulled that stunt.
NL Best Offseason Move: Tim Hudson, Giants
NL Worst Offseason Move: Curtis Granderson, Mets/Josh Johnson, Padres
NL "He did WHAT???" Play of the First Half
Everth Cabrera Splits
| | | | |
| --- | --- | --- | --- |
| Games | AVG | OBP | SB/Attempts |
| First Half Before Biogenesis Suspension | .291 | .373 | 34/42 |
| First Half After Biogenesis Suspension | .218 | .256 | 13/20 |
Joel Beall is a writer for FOXSports.com and WhatIfSports.com. He lives with a Golden Tee machine and a jump shot that's broken. Reach Joel on Twitter @JoelMBeall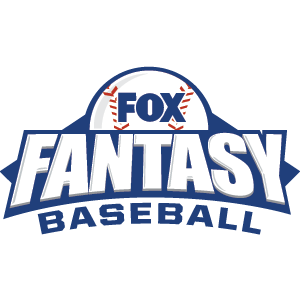 FOX Fantasy Baseball
Join or Create a Free League
Play Now!