MLB barometer: waiver wire all-stars
Waiver wire gems are available in spades every roto season, but this year it certainly felt those gems were more plentiful than ever. Of course, it's a whole different story if we're talking 12-team leagues where studs like Ryan Zimmerman, Justin Smoak, Logan Morrison, Yuli Gurriel and Mark Reynolds (all coincidentally corner infielders) where all abundant and prime for the plucking off FAAB in April and May. Below is the list of this season's Waiver Wire All-Stars, made up of FAAB studs that went undrafted in 15-team NFBC leagues and had ADPs greater than 450.
Catcher
Christian Vazquez, BOS – Vazquez has yet to eclipse 40 in either the run or RBI categories, but he has proved to be truly valuable as he ranks third in batting average at the position behind only Buster Posey and Welington Castillo (catchers with 250 or more PA). Moreover, Vazquez ranks third among all catchers with seven stolen bases. He took over primary backstop duties for the Red Sox for Sandy Leon earlier in the year and has proved to be the better option, both behind the plate and on offense. There's nothing better than adding a free agent catcher who can help with batting average.
First Base
Justin Smoak, TOR – Yep, it's true. Smoak was off everyone's radar this season after another underwhelming season and a risk to thrash our batting average categories with a Mendoza-like contribution. Instead, it's been a a full breakout, as Smoak is three dingers away from 40 and hitting a respectable .281. He'll be a top-80 pick next season. Honorable mention to Marwin Gonzalez, who has had a phenomenal breakout of his own (.294 – 21 HR – 78 RBI).
Second Base
Whit Merrifield, KC – What in the world? Merrifield grabbed a hold of the leadoff job in late April and never looked back. Heading into Week 24 with a .288 BA, 17 HR and 28 SB.
Shortstop
Chris Taylor, LAD – Started the season with shortstop eligibility so he's the pick here. He's featured among the risers below and what he's done this season is truly remarkable. Taylor is the leadoff hitter on the team with the best record in the majors. This is probably a good time to let you know that Rangers' SS Elvis Andrus is currently the most productive at his position.
Third Base
Joey Gallo, TEX – An afterthought due to starting the season in the minors, Gallo got the call when the season started due to Adrian Beltre's injury. Despite his 36 percent strikeout rate and embarrassing .210 batting average, Gallo has swatted 37 balls out of the yard in just 459 plate appearances. A tough pill to swallow for the BA-deficient, but it's evened out elsewhere with the top-notch power.
Outfield
I'm not going to make this easy on myself by inserting Aaron Judge and Cody Bellinger in this group, but as it turned out, both were drafted on average within the top 450 (Bellinger, barely).
Trey Mancini, BAL
Boom Boom Mancini flashed some power in camp and I don't believe anyone thought he'd be ready to step in and be so productive in his first full season. Mancini covered first base while Chris Davis was out and then forced his way into the outfield because of a bat that just wouldn't quit. Mancini has 23 HR with 74 RBI and most impressively, a .292 batting average that has stayed consistently around the .300 mark.
Michael Taylor, WAS
The Nationals' Taylor stepped in for full time action early on when Adam Eaton was lost for the season. He spent some time atop the lineup when Trea Turner got hurt and was driven in often by Bryce Harper and the bats behind him. That's when he wasn't launching lead-off homers himself. Taylor missed a good chunk of the season, but nevertheless, 16 HR – 48 RBI – 14 SB – 51 R – .274 ain't too shabby.
Tommy Pham, STL
I'm sure even the Cardinals were surprised with his breakout. A career minor leaguer with occasional promotions for chunks of action, Pham was drafted in the 16th round nine years ago and was considered to be a typical fourth outfielder. He was promoted early in May with Dexter Fowler hurting and Stephen Piscotty struggling at the plate and as we head towards the end of this season, Pham appears to be the team's MVP. He is one homer and one steal away from the 20-20 club, is hitting .306 with a lovely .406 OBP and a walk rate of 13 percent. Pham is dealing with vision issues this week, but hopefully he will be able to see the light at the end of the tunnel and put a bow on top of a nice, little breakout season.
RISERS
Jose Reyes, 2B/3B/SS, NY
Shockingly and out of nowhere, Reyes has been one of baseball's most reliable hitters over the last few weeks. In the month of September, he's slashing .314/.400/600 with three homers, four stolen bases, nine RBI and nine runs scored. It was quite the contrast from an unremarkable first half where he hit just .215 with a paltry .282 wOBA. The 34-year-old is certainly on the downswing, though he's been flashing a bit more pop than usual. Heading into Week 24 with 12 home runs, he's just a homer away from his best power year since 2008. Reyes faces some tough Cubs lefties to start the week (Lester, Quintana) but then gets to play against some hittable starting pitchers from the Braves and Marlins. On a team that has been stripped to the core via trades (Bruce, Duda) and injuries (Cespedes, Syndergaard), Reyes has settled atop the Mets' lineup and has an opportunity to throw in a few more dingers and bags over these final three weeks.
J.D. Martinez, OF, ARI
To call him a monster would be a gross understatement. Despite missing the first six weeks of the season, Martinez is tied for fourth in the majors in home runs (37) and is second in plate appearances per home run (11.32) behind Giancarlo Stanton's 11.2. He's a perfect fit for the Diamondbacks in Chase Field as he's knocked out eight homers in 71 PA so far. One could only imagine if Martinez would be hanging with Stanton in the home run race had he not started the season off on the disabled list. It would be great if Martinez returned to the Dbacks next season, but we'll have to see how it shakes out in the winter as there will likely be a handful of teams vying for his services. No matter where JDM lands, he's one of the few major leaguers with 40 home run upside and will likely be a borderline second round fantasy pick in 2018.
Matt Olson, 1B/OF, OAK
The former first-round pick of the 2012 amateur draft is slowly turning his rookie season around. Olson did play in 11 games last season and was promoted briefly for a week in April this season before finally joining the A's full time in June. He hit just .184 over 58 plate appearances prior to July 1 and has since been hitting .307. He crushed seven home runs in August and has five so far in just 39 September plate appearances. The 23-year-old does have the pedigree of an upper crust power hitter over the next few seasons, grading out at 60 out of 60 in the category, per Fangraphs. Despite the smaller sample and though technically not qualified among the leaders, Olson ranks fifth in Isolated Power with a .342 mark. He is striking out at a 28 percent clip and has never hit for average much in his minor league career, but should balance out his fantasy value with the 30+ HR upside. Add him right away if for some reason he's still available in your 12-teamer and keep an eye on him for next season as he'll likely be available at an ADP somewhere in the 140 to 170 range.
Jose Peraza, 2B/OF, CIN
Peraza will have to pick up the slack on the base paths with Billy Hamilton sidelined and with no guarantee of his return this season. Stolen base additions to our fantasy roster are tough to come by this late in the season and Peraza is likely the best bet for these final three weeks among those available on the waiver wire. He leads all major leaguers with four swipes this month, including two on Sunday as he had the opportunity to lead off against the Mets. Rookie Phillip Ervin will likely continue to spend some time leading off as well, but with the Reds long done in the playoff race, it may be worth giving Peraza some more starts atop the lineup to see if he can improve on a horrendous .297 OBP. He's just 23 years old, and though his plate patience is still putrid, Peraza has improved on last season's 2.7 percent walk rate ever so slightly (3.8 percent in 2017). But for now, all that matters is his usefulness to us in one very specific category.
Kyle Gibson, SP, MIN
I'm sure you've been down this road before and plan on proceeding with caution this time around. If you recall, Gibson had a great spring training last season, gaining steam as a late-round draft pick in 15-team leagues and then turned on owners in an instant, posting a 6.10 ERA in four April starts. This season has been much of the same: essentially, he's been waiver wire fodder. But something has clicked for the fifth-year former first rounder. He has now tossed four gems in a row, walking no more than one batter in any of them, nor allowing more than two earned runs. He whiffed 20 batters over those first three games, then followed that up with a nice seven-inning performance against the Royals in Kauffman Stadium, though he did not rack up a single strikeout in that game. Though I never got in on the Gibson hype before, I'm a bit intrigued, especially as he lines up for a two-start week that looks nice on paper (home starts against the Padres and Blue Jays). Gibson was my top streamer addition earlier this week, and though I landed him on a couple of teams in need of wins, I opted to put Marlins' rookie Dillon Peters ahead of him in my bids because of his blowup and unpredictability factor. Despite his recent improvements, Gibson has an ERA near 6.00 at home, which makes this two-start week all the more dicey considering Target Field is a top-five hitters park. Proceed with caution.
FALLERS
Chris Taylor, 2B/OF, LAD
Taylor has been invaluable to fantasy owners this year and he may very well end up on a nice chunk of league-winning rosters this season. It's a breakout season in its truest form (.301/.368/.529, 76 R – 19 HR – 66 RBI – 15 SB) and all the more enjoyable since he was plucked off waiver wires for single digits at a time when we really didn't know what we had on our hands. Nine of his 15 swipes came in June, and August was his best month for power (6 HR – 17 RBI), but has bat has cooled ever so quickly during this recent Dodgers' slide. Taylor has just one run batted in and only two extra base hits in 10 September games as the production drought has infected this offense, from top to bottom. The Dodgers will look to get off the schneid with a series against the Giants in AT&T Park with rookie Chris Stratton, Johnny Cueto and southpaw Matt Moore slated to toe the rubber. It's a good opportunity for the Dodgers' bats to awaken from this slumber and carry some positive mojo heading into the playoffs. As for next season, I wouldn't be surprised to see Taylor's ADP a bit inflated and for him to fail matching value. Primarily, I'm looking at his .388 BABIP and 26 percent strikeout rate as indicators of a batting average that may be hard to repeat next season.
Manny Pina, C, MIL
Pina was third on the Brewers' catcher totem pole heading into spring training behind two offseason acquisitions, Andrew Susac and Jett Bandy. He took the proverbial bull by the horns that March and ran away with the job as Susac hit the DL right before the season started and Bandy struggled all of March. Pina had a very solid first half of the season (as far as 15-team catcher-two's are concerned), hitting .287 with six homers and 28 RBI. It was a resurgence of sorts for the late-bloomer who turned 30 this year. Unfortunately, Pina cooled off in August and suffered a hip injury late in the month. The Brewers signed veteran Stephen Vogt earlier in the month, and the two of them were in a full-fledged platoon. Though decent production at catcher has been tough to come by this season, many folks had no choice but to cut Pina in 12-teamers, with him obviously sitting on the wrong side of the platoon. Pina has been back in action over the last few days and could end up getting a few starts behind the plate this week with the Brewers facing three southpaws this week. When your alternative options are guys like Martin Maldonado and Bruce Maxwell, holding on to Pina this week could end up working out. At this point in the season, we're laser-focused on every position and every possible at-bat. Catcher is the one position where we're okay with losing out on a couple of starts if we're anticipating meaningful at-bats. Pina is hitting .305 against left-handed pitchers and we're hoping he can contribute this week now that he's likely healed and has had some time to rest after a busy first half.
Chris Archer, SP, TB
It's that tricky time of year where we simply can't just play our studs because they've rewarded us all year. Archer has a start at home against the Yankees this week, and I'm going to bench him on this important NFBC team of mine because the risk outweighs the reward. Archer was pulled in the first inning against the White Sox two weeks ago after serving up two quick homers, including one to punchless speedster Alen Hanson. The initial diagnosis was a right forearm strain, but thank goodness it was reported that there was no structural damage. He was cleared for his next start and though manager Kevin Cash wanted Austin Pruitt to start Friday's game, Archer pushed for it and got his wish. Turns out it was a bad idea as Archer was crushed by Red Sox bats to the tune of six earned runs on eight hits in just three innings. Others may be in the same boat this week as we'd love to see a strong start out of Archer first before reinserting him into our starting lineups. It's always a difficult call if the alternative is a dicey waiver wire streamer, but hopefully Archer owners have a bit of depth on their bench with some nice options to make it happen. If all is good, Archer will line up to face the Cubs next Wednesday.
Vlad Sedler covers baseball and football for RotoWire. He is a veteran NFBC player and CDM Hall of Famer, winning the Football Super Challenge in 2013. A native Angeleno, Vlad loves the Dodgers and Kings and is quite possibly the world's only Packers/Raiders fan. You can follow him @RotoGut.
Get a FREE RotoWire 10-day trial (no credit card required) at RotoWire.com.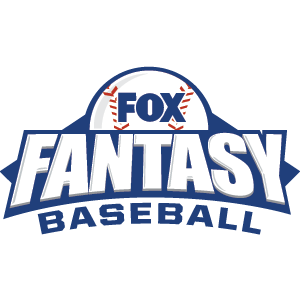 FOX Fantasy Baseball
Join or Create a Free League
Play Now!