MLB barometer: six weeks left
With just six weeks left in the season and most of you knowing what to do in terms of category chasing and being careful streaming starting pitchers, I wanted to interrupt my weekly strategic introduction and drop some interesting tidbits:
– As a member of the Orioles, Tim Beckham his hitting .438 and his 21 runs scored in August is second only to Charlie Blackmon.
– Among the top 10 pitchers with the most home runs allowed, four were drafted among the top 25 starting pitchers this spring — Masahiro Tanaka (ADP: 80, 28 HR), Julio Teheran (ADP: 108, 28 HR), Rick Porcello (ADP: 112, 28 HR), Gerrit Cole (ADP: 105, 26 HR)
– Over the last 30 days, only two starting pitchers have induced less than 20% hard contact: Marco Estrada 19.3% and Danny Salazar 19.7%. Salazar has a 1.93 ERA over this stretch, Estrada at 4.37.
– Eight of the top 10 highest ADP starting pitchers this season have spent time on the DL this year. Only Chris Sale and Jake Arrieta remain to succumb.
– For the second consecutive season, the Orioles rank dead last in team stolen bases. With 25 swipes on the season so far, they've already eclipsed last year's total of 19. As a point of refence, the Brewers led the league with 181 stolen bases last year, 42 more than the second place Reds.
– Southpaw-killer Enrique Hernandez ranks fifth in ISO against left-handers (.368). The top four are Andrew McCutchen (.446), Nolan Arenado (.419), Giancarlo Stanton (.394) and Trevor Story (.385)
– There's been lots of power at shortstop since the influx of young studs at the position last season. In 2014, there were only two who hit 15 more homers (Troy Tulowitzki, Alexei Ramirez). In 2015, there were five (Carlos Correa, Brandon Crawford, Asdrubal Cabrera, Marcus Semien, and Tulowitzki). Last season there were 14. This season there are nine with an outside shot of topping 14 come season's end.
– Among qualified batters, there were only three who had strikeout rates over 30 percent in each of the last two seasons. Chris Davis led the league both seasons. This year there are six, but that does not include Davis who has not yet qualified due to DL stints, but he'd rank fourth behind Gallo, Sano and Story. If we opened the field to those with at least 300 PA this season, Matt Davidson's 38.3% would take the cake, followed by Keon Broxton (37.8%) and Mike Zunino (37.6%) all before we even get to the actual qualified leader, Joey Gallo.
Enough of this appetizer — let's get to the main course.
RISERS
Rougned Odor, 2B, TEX
Odor makes his debut in the 'risers' section after a couple of well-deserved visits in this column as a 'faller'. Though it's difficult to fully quantify him as a third round bust given the fact that he's on pace to top last year's HR (33) and SB (14) totals as Odor swatted his 27th of the season on Sunday and has 12 swipes under his belt. Odor finally pulled himself out of Mendoza Line territory in July when he hit .266 — his only month above .240 so far this year. Heading into Week 21, Odor is hitting just .223 while his .262 on-base percentage ranks among the league's five worst. There was no better offensive performer last week as Odor posted a phenomenal line: 10 R, 3 HR, 7 RBI, 3 SB while hitting .370. Sure, the Rangers did have the pleasure of facing Derek Holland and some other Triple-A-type starting pitchers from the White Sox and Tigers, but it's still impressive that Odor was able to do most of his damage from nearly the bottom of the order as he flipped between the seventh and eighth slot. His 23 percent strikeout rate is about league average, but he continues to be a streaky hit-or-miss guy. Odor has raised his walk rate close to four percent, which we can officially call an improvement over his three percent rate last year. Despite the horrific batting average, Odor may not fall too far in drafts next spring — perhaps falling to the fourth or fifth, at worst. He is not even 24 years old yet and it's scary to think what type of numbers he can put up if he can improve his plate discipline.
Rhys Hoskins, OF, PHI
Hoskins sure has acclimating to the big leagues well as he led all major leaguers last week with five home runs. He has added some much-needed pop to the Phillies' lineup, and along with southpaw slugger Nick Williams and slumping Makiel Franco, the team has a nice core to build around for the future. Hoskins is 24 and has steadily climbed up the minor league ladder, crushing at every stop. He hit 29 homers in 115 games with the Triple-A club this season and 38 in 135 Double-A games in 2016. He has displayed solid plate discipline in the minors, posting a 12.7 percent walk rate and 18.5 percent strikeout rate over the last two seasons. It goes without saying that he needs to be scooped up in any remaining 12-team leagues where he is available, and surprisingly he was still out there in a few of my NFBC leagues, though my bids came up short. Hoskins could easily be the team's best hitter in 2018 and could end up cracking the top 100 overall in drafts next season if he continues to rake.
Byron Buxton, OF, MIN
Kudos to those of us who have gone through the near season-long trough of #BuxtonLife and are now being rewarded for our patience. He was absolutely abysmal over the first half, hitting .216/.288/.306 with a measly 16 runs batted in despite 16 swipes. It's been fairly easy to let Buxton ride the pine on my squad that owns him, but harder to drop him given that it's a 15-team league. This past week was a solid one for the 23-year-old center fielder as he slugged two homers, scored six runs and managed a .368 batting average. Most importantly, we've seen Buxton rise lineup slots, all the way up to the three-slot on Sunday. Let's hope we get to witness an encore of last season's September performance when Buxton hit .287 with 9 HR, 22 RBI and 24 runs scored. The former second overall pick has finally worked his strikeout rate down slightly under 30 percent and continues to add value with his legs as he stole his 22nd base of the season on Sunday. His price will be depressed even more so next spring, and it will fall to a range I'll certainly be interested in investing in hoping that it all finally clicks for him.
Patrick Corbin, SP, ARI
Corbin's record (10-11) and ratios (4.25 ERA, 1.47 WHIP) may not reflect it properly, but he's been an asset for fantasy owners this year. Of course, that is only valid for those who have been able to properly time him this season. Corbin had a fabulous April, posting a 2.29 ERA over six starts, allowing just three homers in those 35.1 innings. Disaster followed, as Corbin allowed 26 earned runs in 26 May innings, begrudgingly owning the dreaded 9.00 ERA for the month. His June results were mediocre (3.99 ERA) though he managed a 28:7 K:BB ratio. Since the beginning of July, it's been a fresh new Corbin on the mound. Outside of a seven-run stinker against the Cubs, Corbin has allowed two earned runs or less in six of nine starts and has averaged 7.4 strikeouts per start not including that Cubs game. He is averaging nearly a strikeout per inning and enters Week 21 with an impressive 6.4% walk rate. What's most surprising is how much better Corbin has been in his home park. At hitter-friendly Chase Field, Corbin boasts a 2.87 ERA and .309 wOBA compared to a 5.89 ERA and .387 wOBA in road starts. Corbin nearly pitched a complete game against the Astros last week, getting pulled after 8.2 innings. This week, he lines up for a couple of doozies as he takes on two of the league's worst offenses — the Mets in New York and the Giants at home.
Gio Gonzalez, SP, WAS
I've been waiting for the proverbial other shoe to drop all season, yet Gio continues to hurl gems. So far this season, only Clayton Kershaw and Max Scherzer have lower ERAs than Gonzalez's 2.39, which dropped another tenth of a point after a scoreless effort against the Padres on Sunday (five hits, one walk and eight strikeouts in 6.1 innings). His 22.5 percent strikeout rate remains right on par with his previous two seasons and he's held opposing batters to a .202 batting average this season. That other shoe is in reference to a 4.28 xFIP and 3.92 FIP which portends to some good luck for Gonzalez this year — but there's no reason to believe said luck won't continue down the stretch. Furthermore, his 85.7 percent strand rate further solidifies the luck argument especially when you realize his career strand rate is 73 percent and that he posted a 67 percent rate last season with his 4.57 ERA despite similar metrics. What could easily end up happening is that fantasy players overvalue his 2017 season instead of looking at the body of work over his career and the regression train hits him in 2018 at his overpriced ADP. It's a nice ballpark, a great team for run support, and Gio is a really solid pitcher, but similar to other top 20 SP of last season like Tanaka and Duffy whose values where overinflated, I won't be paying a premium for Gio's career year.
HONORABLE MENTIONS
Keon Broxton, OF, MIL – Similar numbers to Odor, but with a much higher strikeout rate (37.8%), Brox has crushed four homers over his last five games and now has 20 on the year to go with 19 SB. His .227 batting average has crushed fantasy owners, but for those playing the game of category chasing, he's the perfect addition in 12-teamers.
Delino DeShields Jr, OF, TEX – The 25-year-old speedster has been enjoying ballgames atop the Rangers lineup as he hit .370 with four steals and six runs scored last week. He's a great add for those in need of steals and runs with seven road games against mediocre A's and Angels pitchers.
Sean Doolittle, RP, WAS – One of baseball's stingiest relievers this season, Doo has excelled as the Nats' ninth-inning man. He led all closers with six saves last week and only Craig Kimbrel and Kenley Jansen have lower WHIPs among closers than Doolittle's 0.73.
Blake Snell, SP, TB – The former minor league phenom should stay locked into the Rays' rotation with rookie Jacob Faria hitting the disabled list on Sunday. Snell threw a masterful quality start against the Mariners on Sunday (7 IP – 0 ER – 2 H – 2 BB – 8 K). The usually frivolous base-on-baller has not walked more than two batters in his last six starts.
FALLERS
Kendrys Morales, 1B, TOR
Okay, I can admit I was wrong. Despite my unheralded fantasy success this season, the two guys I owned the most shares of this year were Morales and Logan Forsythe. Of course, Forsythe was a 20th round pick who was easy to give up on in 12-teamers early on, but Morales was a tougher drop. Though it was inevitable on teams loaded with the likes of Joey Votto, Ryan Zimmerman and Mark Reynolds — simply no reason to carry a fourth first baseman who would stunt my bench flexibility. Sure, he's swatted the most quiet 20 homers of anyone in baseball, but his batting average has taken a hard tumble. Hitting just .215 over the second half, Morales enters week 21 with a .243 BA. All of his primary metrics (BB%, K%, ISO) remain on par with recent seasons, but he's seen a small dip in his hard-hit rate — from 41% last year to 37% in 2017. He missed a good chunk of last week with an illness and has just one base knock in his last 17 at-bats (.058 BA). I do believe it's possible for Morales to pull out of this slump and finish strong, but it's hard to imagine anything more than five to six homers and a final average around .260. All in all, not too shabby for an 11th round pick — just not exactly the monster year I expected.
Matt Wieters, C, WAS
His ineptitude at the plate may have flown under the radar as we usually just leave everyday catchers in our lineups, but if you look closely, there really haven't been many worse than Wieters. Since the beginning of the second half, Wieters has just one homer, four RBI with a slash line of .196/.256/.296. His .125 ISO has dipped considerably from last season's .165 mark and he's rated as one of the worst pitch-framers in the league, and so we've seen Jose Lobaton get the call more often. The problem, of course, is the replacement options. It's truly remarkable how easy it is to improperly time catchers. One could have added Tucker Barnhart last Sunday after his 2 HR – 7 RBI – .357 week only to take 0 HR – 1 RBI – .237 on the chin this past week. It's just one example, but it happens a lot with the bubbling 12 and 15-team backstop options. I'd certainly snag Robinson Chirinos' power upside over Wieters right now if I could, or possibly Christian Vazquez if I needed average, but otherwise it may be safer to just hope Wieters rights his ship instead of chasing stats from horrible catchers.
Mike Fiers, SP, HOU
Two incredible months sandwiched in between two sets of horrific stretches — a gemwich, if you will. Fiers was dominant in June and July as he maintained a 2.60 ERA while striking out 68 batters in 59 innings. Over those 10 starts, Fiers allowed just four home runs. In his other 14 starts over April, May and through this month of August, Fiers has served up a whopping 26 dingers as he ranks third in home runs allowed with 30, behind only Ariel Miranda and Ricky Nolasco. Despite the strikeout upside and win potential, Fiers is a tough pill to swallow right now in 12-teamers, especially with matchups against the Nationals and Rangers on deck. Though it's worth noting that Fiers has strong home/road spits (5.08 road ERA, 3.66 home ERA) and that his next three scheduled starts are at home.
Vlad Sedler covers baseball and football for RotoWire. He is a veteran NFBC player and CDM Hall of Famer, winning the Football Super Challenge in 2013. A native Angeleno, Vlad loves the Dodgers and Kings and is quite possibly the world's only Packers/Raiders fan. You can follow him @RotoGut.
Get a FREE RotoWire 10-day trial (no credit card required) at RotoWire.com.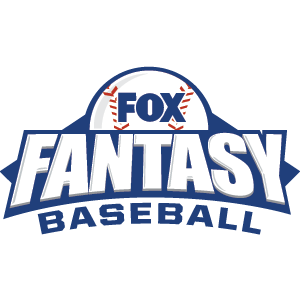 FOX Fantasy Baseball
Join or Create a Free League
Play Now!