MLB barometer: post trade-deadline risers and fallers
Time surely does fly. It feels like only yesterday that I was drafting online 12-teamers and preparing for my annual exodus to Las Vegas for the NFBC Main Event. For those who have never been and are interested, I highly recommend you consider it next season. That late-March weekend in Las Vegas is hands-down my favorite weekend of the year.
Though I'd been playing NFBC online contests since the mid-2000's, I finally decided to take the plunge to draft a Main Event team in 2011. My first three picks were Ryan Braun, Kevin Youkilis and Tommy Hanson as I recall simply being happy to be at the draft table and finished the season middle-of-the-pack. I particularly recall the struggle and sweating during the final five rounds when I realized I didn't make a deep enough list of targets to properly handle the end-game. In my second foray (2012), I distinctly recall the hopeless feeling of losing my first-round pick Jacoby Ellsbury in the second week of the season. Coming off a monstrous 119-R, 32-HR, 39-SB performance the previous year, Ellsbury did not return until after the All-Star break, but by then it was too late for my squad. The following year, I co-drafted a team with old pal and former CDM football and golf champ Ronny Mor (we called ourselves the Cali Cartel), and though we always got along, things got a little heated at the draft table arguing over Corey "Sunglasses at Night" Hart in the sixth round.
Every March, I come home with new lessons to analyze and store away for the following spring so that I'm constantly improving as a fantasy player. Of course, understanding and getting accustomed to the format (and depth of player pool) comes with practice and experience. We also realize the breadth of the competition we're playing against — those who may have different strategies, pitchers and hitters they prefer — but nonetheless folks who you know have spent oodles of their free time in the preseason coming to those conclusions. True grinders. I long ago identified a weakness of mine, which was the inability to make quick decisions on the fly. It haunted me as an intern out of college for Fox Sports when I blew a TV timeout for a BYU-Pepperdine college hoops game and got chewed out by the producer. That occasional deer-in-headlights tentativeness have caused me to second-guess decisions at the draft table when the clock is running out on me.
Such was the case in the 2014 draft as I was looking to grab some 15th-round speed. I drafted Dee Gordon on two Online Championship teams earlier that month as he was bolded and highlighted on my rankings list. With the clock ticking away, a stream of irrational consciousness flowed through me in those few seconds including the idea that I should probably diversify my rosters, so I made a last-second decision to snag Eric Young Jr. instead. A few picks later, Dee Gordon's name was called and I instantly regretted my decision as I went against my original instinct. Young Jr. ended up stealing 30 bags that season, but it was less than half of the SBs Gordon accumulated (64) in his final season with the Dodgers.
I share these examples as weaknesses that I identified and vowed to work on. I've certainly made my fair share of incorrect draft day decisions since, but now I do so with confidence. Of course, my confidence comes from the extra time I put in, in the preseason, to validate my decisions at the draft table. It also comes from understanding advanced metrics better, having a few years of experience, and from simply watching more baseball.
If you play fantasy football and are considering joining the Primetime Main Event this September, or want to come to Vegas or New York for NFBC baseball in March, I'm happy to chat with you about it to help make your first experience a little less intimidating. It's truly a great group of guys and gals and there's no greater thrill for us fantasy diehards than sitting at a table with 14 others to draft our most important fantasy baseball team.
RISERS
Bradley Zimmer, OF, CLE
Perhaps it's because I'm getting more skeptical as I get older, but I seem to have a tough time buying in on rookies from the jump. I missed the boat entirely on Zimmer this year as I truly did not believe that he'd be up with the club this long, let alone be one of the team's best hitters. I did throw a customary "keep em' honest" bid in every league, but there was at least one person in each set of 12 who was dead set on buying him. There's certainly no denying his pedigree as a five-tool first-rounder or as a minor-league stud who swiped 33 bags along with 14 homers in Double-A last year. It was simply a concern of him being able to keep up as a hitter in his first foray.
Zimmer started off at the bottom of the lineup, only in against right-handed starters, but has since impressed to the point where he's crushing it as the team's leadoff hitter. He was baseball's hottest hitter last week, batting .416 with 2 HR, 8 RBI, 6 R and 3 SB. Zimmer has held his own against southpaws, hitting .283 against them and striking out less (20.4%) than he is against righties (27.6%). With two months still to go, it would not be the least bit surprising to see him have a rough stretch, but I could also see him riding the wave of his hot week in route to a very strong rookie season. What will likely happen is that Zimmer ends the season with 12 to 15 homers, 20 steals and sees a drop in his .280 BA to the .260 range, at worst. Either way, his prospect status and hype will have fantasy fiends giving him a hard look around the fifth round in drafts next year. It will be important for us to watch closely so that we have some idea of what we're getting into come draft season in 2018.
Wilmer Flores, 1B/2B/3B, NYM
I've always had a soft spot for Flores and truly believe the best is yet to come. He did hit 16 homers in each of the last two seasons, doing so in 103 games last year and 137 games the year prior. He always seems to be on the outside looking in as a super utility guy who gets regular at-bats when one of their starting infielders is hurt. He started off as a shortstop but wasn't great there defensively. He then stepped in to cover some third base for the perennially injured David Wright. Of the Mets' 103 games played so far, he has started in 60 of them and has pinch hit in another 23. Flores has 11 homers so far and should easily surpass his career best of the last two seasons while setting career highs in both runs and RBI, as well. It's unfortunate that a player of his hitting talent — especially one just entering the prime of his career at age 25 — has not been able to garner full-time at-bats with a team that could truly use it. Circumstances may have changed, though with the Mets shipping Lucas Duda to Tampa Bay and T.J. Rivera recently hitting the DL. Flores should be able to hold down full-time at-bats at first base, but the stay may be temporary as it wouldn't be shocking to see the Mets promote first base prospect Dominic Smith who is hitting .343 with 16 HR, 72 RBI and 75 runs scored in Triple-A. Flores could play third base, but the Mets did not move Asdrubal Cabrera at the deadline and ACab can't play shortstop with Amed Rosario getting the call. Flores is hitting .324 with four dingers over the last two weeks and gets a nice start to the week with a series at Coors. We'll have to see how things shake out, but it's likely that Flores will simply be team's super-utility whipping boy with the kids getting called up. I added Flores on four of six NFBC teams including my Main Event, so you know what I'll be rooting for.
Hyun-Jin Ryu, SP, LAD
There was definitely a period of time when we weren't sure if we'd would ever see Ryu pitch for the Dodgers. Ryu essentially missed all of the 2016 season dealing with a menagerie of injuries including groin, shoulder and most notably elbow problems, as he went through some elbow debridement procedures last winter. Ryu had a solid run in spring training, posting a 12:1 K:BB over 14 innings and was finally ready to pitch on April 7. Ryu failed to make it out of the fifth inning in each of his first two starts, but then managed two consecutive outings making it through six. All in all, it was a mediocre April as he managed a 4.05 ERA, but struck out 29 in 26.1 innings. He had a few more unimpressive starts in May and there was talk about him getting demoted, but Ryu ended up spending some time pitching for the big club as a long reliever. Ryu's worst month was June (a 4.73 ERA, but an impressive 27:5 K:BB), and he then dealt with a bruised foot that he suffered on Independence Day which caused him to miss a solid three weeks.
Ryu returned to the rotation last Monday as I sneakily stole him for six unopposed dollars in my NFBC Main Event, expecting very little. It was a solid but unspectacular start against the Twins as he struck out five over five innings, allowing five hits, three walks and two earned runs. His best start of the year came on Sunday Night Baseball, where Ryu matched opposing starter Madison Bumgarner's numbers to a tee as both finished with an identical line: 7 IP – 5 H – 1 BB – 0 ER – 7 K. Ryu's 22% strikeout rate (nearly a K per inning) matches his career best from 2014. His control (7.4% walk rate) is a far cry from the 4.6% mark he put up in 2014, but there's reason to believe a healthy Ryu can ride the wave of success down the stretch. Those who have recently added him will hope he can continue his success against a lefty-heavy Mets team later in the week and continue to be as efficient as he was Sunday night. Update: Let's see what happens to the rotation with the Dodgers adding Yu Darvish on Monday.
Parker Bridwell, SP, LAA
It has taken a while, but fantasy owners are finally starting to notice the lanky (6-foot-4, 185 pounds) righty who has made quite the splash in his rookie season. Bridwell holds a 5-1 record and a 1.19 WHIP along with a sparkling 2.83 ERA over eight starts. An Orioles farmhand since 2010, Bridwell made his debut for a quick cup of coffee last season (3.1 IP). Ranked 15th for the Orioles on the MLB Pipeline, the middling prospect had a very uninspiring minor league track record (4.79 ERA in 117 starts) but apparently had something that the Angels felt was worth pursuing. They re-traded for him on April 18 for cash considerations and a player to be named later. He threw a couple of games in Triple-A, then was promoted at the end of May, posting a less than stellar debut against the Braves (6 IP – 6 H – 3 ER – 1 BB – 4 K). Since that first outing, Bridwell has been solid, allowing two earned runs or less in seven of eight starts. His one blowup came against the Mariners on June 30 (11 H, five ER) and outside of that, the only other blip came in Yankee Stadium when he walked five batters. Over four July starts, Bridwell is holding opposing batters to a .188 average. His 15.7% strikeout rate is well below average, though he did whiff eight Rays three weeks ago. Bridwell's next outing is a good one on paper as he will line up against the Phillies at home, followed by a tough challenge the following week — a two-step facing the Orioles at home and the Mariners on the road. This may go without saying, but those who have the MLB TV package need to be scouting their players. Watching Bridwell pitch this week will give you the confidence to make a decision one way or another about playing him for what could be a tough two-start week.
HONORABLE MENTIONS
Paul DeJong, 3B/SS, STL – An incredible month of July hitting .304/.340/.992 with eight dingers but his horrendous plate discipline (3% walk rate, 30% strikeout rate) should be a warning sign that the .287 batting average is going to tumble. There's no doubt about the 24-year-old's power which includes a 40.7% hard hit rate against righties, but I'd be shocked if he had another month in his career with eight home runs. The Cards do have a nice schedule this week in two hitter havens (Miller Park and Great American Park) so I'd play him if you own him.
Kevin Gausman, SP, BAL – It took three months, but Gausman is finally looking like the guy so many of us couldn't quit. Three straight outings with eight strikeouts and just one earned run allowed total, with two of those games coming against the Rangers. He did walk seven batters in those three starts, but was just one batter shy of a complete game in his latest outing. He's making opposing batters swing and miss with a significant uptick in his swinging-strike rate, up from 11% to 16% for the month of July. We still need to be wary of potential blowups as Gausman did allow at least five earned runs in eight of his outings this year.
Adam Conley, SP, MIA – Looked very sharp in each of his last two outings as he threw seven scoreless against the Rangers in the Texas heat earlier in the week. He lasted nearly eight innings, allowing two homers and two walks, but struck out seven in route to a win. He's a former second round pick who struggled earlier this season with most of the damage coming at the expense of righty bats (17 of 19 home runs allowed since the beginning of last season). He is in play for 15-teamers this week facing a Kemp-less Braves team whose most dangerous hitters are southpaws (Freeman, Adams).
FALLERS
Xander Bogaerts, SS, BOS
I listen to my buddy and fellow RotoWire scribe Scott Jenstad, not only because of his track record in high-stakes games, but because his hit record on calls he feels strongly about is very high. Similar to his feelings about Kyle Schwarber this spring, Scott was incessantly locked in on the notion that Bogaerts wasn't worth his high draft slot, a wicked-high ADP of 30. His main concerns were Bogaerts' fluky power (21 HR on an unsustainable fly ball rate combined with a middling hard hit rate) and the strong effect the lineup would feel without David Ortiz. Through the first four months of the season, only the Pirates (98 HR) and Giants (81 HR) have hit less bombs as a team than the Red Sox's 104. Bogaerts has just six himself, and with so much young talent on the team, Bogaerts has found himself hitting sixth in the lineup lately instead of the three-hole he grew accustomed to. On Monday he batted seventh. Only Jose Altuve had more hits over the last two seasons combined, and while Altuve currently leads the American League in hitting, Bogaerts has regressed, managing a paltry .183 BA in the month of July. He was diagnosed with a muscle contusion and small sprain of a join in his right hand, so that could very well be a good reason why he's been slumping. Bogaerts is off pace in every category, most notably in the runs category where he has just 53 compared to the 79 he had at this point last season. It looks like it's simply going to be a down year for Bogaerts — down but not out though, as he's still just 24 years old with the best yet to come. It just means that he'll be available in drafts next March at a more reasonable price.
Mark Trumbo, OF, BAL
Watching Trumbo at the plate is usually a pretty abysmal experience. You'd think a guy who has maintained a relatively respectable 25% strikeout rate over a seven-year career and has thrice topped 30 home runs would not have such evident holes in his swing. Trumbo might be the single toughest and frustrating guy to time for DFS as he'll go 0-for-4 in nice matchups before hitting one out the day after you've used him. Many of us had a feeling that he'd be a trap pick at his ADP of 70, but it was hard to pass on such power for teams that needed it right around the sixth or seventh round in 12-teamers. In fact, I recall distinctly how Trumbo was usually available well past his ADP in all five of the RotoWire Onine Championship teams I drafted in the NFBC. Those 47 longballs from last season were surely impressive, but so far Trumbo has hit just 17. He had five games of at least two homers, but none so far this year. Though his six homers in July are the most he's hit in a month this year, it came with a disappointing .183 batting average. All of his swing metrics are in line with previous seasons, but it's worth noting that his hard hit rate is down considerably — 31.1% this year after posting a 39.4% mark last season. Unfortunately, Trumbo is the type of guy whose plate skills could diminish in the blink of an eye, leaving owners holding the bag if they're not paying close attention. Of course, it's hard to bench a guy in the middle of that lineup, but we need to pay particularly close attention to our categories and needs with two months left. Update: Hits the DL on Monday with a rib cage strain so that may explain some of the recent struggles.
Lance McCullers, SP, HOU
This is the second of three fallers this week that hit the disabled list Monday. Both McCullers and Trumbo made the cut for my list prior to their DL designations, but since we're not dropping either of them, they are worth a few words. McCullers' season turned for the worse quickly, from AL Cy Young contender to someone doing damage to fantasy ratios. McCullers was a beast in the first half, holding opposing batters to a .274 wOBA, striking out 103 in 91.2 innings. He was especially sharp in May as he posted an 0.99 ERA, allowing two earned runs in both the first and last start of the month but none in the four games in between. McCullers had allowed more than two walks just twice over his first fourteen starts, then completely lost his groove, posting five straight bad starts in a row. He was unable to get out of the fifth inning in three of those starts, allowing 7.6 hits and 4.6 earned runs over that span.
FanGraphs whiz and friend of RotoWire Paul Sporer took a deeper dive into what may be wrong with McCullers. He identified that his fastball wasn't the same and he was "getting singled to death" with no corresponding velocity drop. Both hitters and pitchers often exhibit pronounced streaks of struggling but there had to be some sort of explanation that was injury-related when it came to a guy of McCullers' caliber and skill level. McCullers went on the DL Monday, so hopefully everyone plays in leagues that didn't lock on Monday's early game and were able to get him out of their lineups. Dealing with what is likely the same sore back injury that slightly bothered him in June, this DL stint is a true blessing for fantasy owners. First and foremost, it gives him time to get healthy, which is what both fantasy owners and the Astros themselves need as we head down the stretch. More importantly, the Astros need a full-strength McCullers to continue their regular season dominance deep into the playoffs behind a healthy and strong rotation. Many of us were at the point where we were going to start benching McCullers anyway (or needed to at least seriously consider it), so we should be happy with the wise decision to give him some rest and recovery time so that he can help us lock up our leagues over the last few weeks.
Dishonorable Mentions: Mitch Moreland (1B, BOS), Albert Pujols (1B, LAA), Jharel Cotton (SP, OAK)
Vlad Sedler covers baseball and football for RotoWire. He is a veteran NFBC player and CDM Hall of Famer, winning the Football Super Challenge in 2013. A native Angeleno, Vlad loves the Dodgers and Kings and is quite possibly the world's only Packers/Raiders fan. You can follow him @RotoGut.
Get a FREE RotoWire 10-day trial (no credit card required) at RotoWire.com.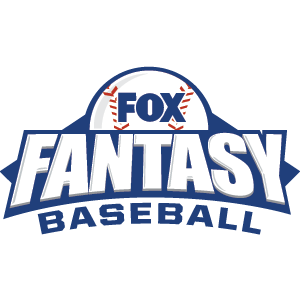 FOX Fantasy Baseball
Join or Create a Free League
Play Now!