MLB barometer: finishing strong
I've made it this far and can admit I've had visions of it all falling apart in the final week. But I quickly reject negative thoughts from my mind and keep grinding. I don't believe in jinxes, so I don't mind sharing with you that I've had a tremendous run so far: first place in Tout Wars, League of Leagues (with partner Rob Silver), FSTA Sirius XM (with the Godfather, Charlie Wiegert) and in three of my six NFBC leagues, including a comfortable lead over second place in the Main Event. Those three teams are all in contention in Main and Online overall races as well as my CDM salary cap team. As I've stated before, my primary goal in fantasy sports is to win an overall championship with a six-figure payday.
I've certainly had some big hits in FAAB but also acknowledge several whiffs, including Justin Smoak and Alex Wood — two players I added in April but subsequently dropped. Ironically, one of my top NFBC OC teams as well as the Tout Wars squad owns Noah Syndergaard, yet his loss has been more palpable than I'd have ever expected. As I venture down the unpredictable road of these final eight weeks, the most important way for me to finish strong is to concentrate on the categories I know I can gain points in.
On one of my teams that's hurting for stolen bases, I decided to play Ben Revere (added this week) and Jarrod Dyson together. Typically, it's a tough tightrope act to balance because playing two punchless guys in your lineup at any time can have an adverse effect on one's HR and RBI categories. It's simply not something you want to blindly enact as it has to coincide with unfavorable schedules for other players on your fantasy team. Such is the case this week on that team where Mark Reynolds and the Rockies line up for just five games — all of them on the road and it's essentially a four-game week with Corey Kluber on the mound Tuesday. Cameron Maybin is off the DL and this will undoubtedly curtail Revere's playing time, but this felt like the perfect opportunity to get both speedsters in together to hopefully gain in the stolen base category. Of course, I'll reassess this Sunday if I'll run out both Dyson and Revere together based on schedules and how/where I've moved in each of the categories. Tracking weekly category shifts is extremely important at this point in the season.
A similar analysis and strategy unfolds on the pitching side, as well. Those of us who play NFBC where we can select our assortment of starting pitchers and relievers among the nine starting slots weekly need to make tough decisions about how many SP vs. RP we want to play. Those in need of strikeouts will go with a 7/2 (seven starting pitchers/two closers) ratio on weeks it makes sense and for those dying for saves, 6/3 or even 5/4 could make sense some weeks if we don't like our sixth starter's matchups and own a fourth closer. A quick look at our league or overall category numbers should help point us in the right direction. On my OC team with Matt Modica looking to gain in saves, it makes sense for us to roll out three closers this week (Herrera, Colome, Treinen) as we have nearly the maximum amount of points necessary in wins and strikeouts and have room to gain in saves.
With less than two months left, it's vital that we study each individual category and identify which ones are realistic to gain points in. Rate categories like BA, ERA, WHIP and OBP are harder to make dents in, but not impossible. It really is a matter of if you're tightly bunched in a grouping with others and have points to gain. The counting categories (R, RBI, SB, K, SV) are more easily addressable with lineup changes and FAAB additions, but again, it's a matter of drilling down and studying where you can make a break for it. It's Roto 101 and most of you know this, but it bears repeating as it deserves our utmost focus and attention.
Be open to chasing the categories that you need, and be sure to pay extra close attention to player news, lingering ailments, lineup shifts and rotation changes. Let's finish strong!
RISERS
Alex Bregman, 3B/SS, HOU
The second overall pick of the 2015 draft has been one of baseball's hottest hitters over the last few weeks, as he's quickly making up for an underwhelming first half. Bregman went homerless in April hitting just .250. As the month progressed, Bregman's spot in the lineup regressed, from the two-hole down to batting sixth, then seventh and by the time the month of May rolled around, eighth. The hitters around him took turns going on heaters, and the offense was simply too well-rounded to allow the struggling sophomore to bat in a prominent spot. His first three months (8 HR, 26 RBI, .249) screamed 'bust' at his 91 ADP, going slightly ahead of 2017 studs at his position, Anthony Rendon and Jose Ramirez. On the bright side, Bregman did score 31 runs with six swipes. He turned the corner in July, slashing .329/.413/.608 with an impressive 24 runs scored but with only 11 RBI, hitting mostly in the bottom-third of the lineup. Last week was his best one of the season as Bregman hit .385 with two homers, three stolen bases, seven runs scored and drove in nine and did get to mix in hitting out of the two-hole against southpaws.
In fact, Bregman has done his best work this season against southpaws as evidenced by his .402 wOBA against them, compared to .331 against righties. His extended cold streak early on will certainly affect the esthetics of his year-end numbers and probably won't capture what a solid and mature hitter Bregman is when we review them next spring. Though last season's 49-game sample isn't massive, it's worth noting that he has markedly improved on last year's 6.9% walk rate (10% this season) as well as cut down his strikeout rate (from 24% to 15.2% this year). Bregman rarely chases pitches outside of the zone as his 24.4% O-Swing% ranks 24th in baseball. For reference, the league's worst O-Swing% rate belongs to Salvador Perez at a whopping 48% and the MLB average this year is around 29%. The future is certainly bright for the 23-year-old whose uncle happens to be long-time roto legend and fantasy baseball author Larry Schechter. We certainly can't expect Bregman to fully earn the two-hole gig, but with some of the big boys like Springer and Correa currently sidelined, he could run with the opportunity against lefties. At the end of it all, given his well-rounded category contributions and the fact that we should expect even more improvement next season, we'll likely see Bregman fall in as a top 100 fantasy pick yet again next season.
Willson Contreras, C, CHC
Some may consider this an extreme take, but it wouldn't be the least bit shocking to see Contreras usurp Buster Posey as fantasy's most coveted and highest ADP catcher next season. Of course, Gary Sanchez may take issue with this considering most of his standard 5×5 categories are within striking distance of Contreras in 20 less games. So is Salvador Perez's, but he'll be out for a couple of weeks and won't receive the same hype and attention next draft season. But as we head into the 19th week of the season, its Contreras who ranks as the No. 1 offensive backstopper. Over the last 30 days, only Nolan Arenado (34 RBI) and Jonathan Schoop (28) have driven in more runs than Contreras' 27. Contreras was easily baseball's top producer last week as he smashed five dingers, drove in 13 and hit .455 (10-for-22) as he ended the week on a high note hitting two bombs out of Wrigley Field on Sunday. He has settled in comfortably as the team's cleanup hitter — a role that seemed odd at first given the other big boppers in the lineup — but if we've learned anything, it's not to question lineup master extraordinaire Joe Maddon. Contreras is quickly cruising to top-40 overall status next spring and has a very good shot at topping 30 homers and leading all catchers in both home runs and RBI this season.
Zack Godley, SP, ARI
Godley is owned in all formats but deserves our attention because of his phenomenal breakout season. It's certainly too early to discuss 2018 drafts, but we still want to follow his performance for the rest of the season and figure out now if we're even interested in him at what will very likely be a top 100 ADP price tag. Godley was a middling prospect as he rose up the team's minor league ranks and threw 15 unimpressive starts with some relief appearances mixed in over his first two big league seasons. Undrafted in all but the deepest of leagues (50-rounders), Godley cracked the rotation in late April and never looked back. His win-loss record (5-4) leaves little to be desired, but snagging 15 starts at a 2.86 ERA and 1.00 WHIP off the waivers is truly rare. Especially rewarding since Godley pitches half of his games in one of the league's top hitters parks. He doesn't officially qualify given that he's pitched less than 100 innings, but his 56.1% groundball rate ranks among the top 10 in baseball. He sports a walk rate slightly under eight percent along with a 26% strikeout rate (just over a strikeout per inning). Godley has allowed just six home runs on the year and doesn't have extreme home/road splits as he maintains a 3.08 ERA at Chase Field over 40.2 innings. Godley will be priced as a SP2 next season and will certainly garner plenty of hype as long as he can finish the season in the range of his current ratios. He lines up for a couple of tough offenses this week taking on both the Dodgers and Cubs at home. A two-step I'm not afraid to deploy.
Trevor Rosenthal, RP, STL
It's been quite the roller coaster ride for the former Cardinals' closer who recently stepped back into the team's ninth inning role securing four saves in the last 10 days. A lack of control has always been Rosenthal's biggest vice. He dominated the NL in 2014 and 2015, netting 93 saves while teetering on the danger line with a WHIP over 1.30 in those seasons, combined. He lost his gig last season as he finished the year with a despicable 1.91 WHIP along with a 4.46 ERA. It's been quite the bumpy ride so far this season if you review his month-to-month ERA: April – 3.68, May 1.64, June 7.15, July 1.46. Should the pattern continue, the Cardinals likely won't hesitate giving someone else in the bullpen a crack. Rosenthal's stuff is high-level and has never been in question. In fact, only six relievers with at least 40 innings pitched have a higher strikeout rate than Rosenthal's 38.6% — the list includes lights-out closers Craig Kimbrel (49.2%), Corey Knebel (42.9%), Kenley Jansen (41.9%) as well as three Yankees middle-inning guys (Tommy Kahnle and Dellin Betances 41.1% and Chad Green 39%). The closer carousel this season has been as volatile as ever, especially with all of the recent moves around the trade deadline. I'd put my money on Rosenthal holding down the job for the remainder of the year with a few expected speed bumps along the way.
HONORABLE MENTIONS
Ben Revere, OF, LAA – He's been literally running with the job, hitting .473 with four stolen bases, but incumbent Cameron Maybin is back in the mix and started Monday. A career .283 hitter, Revere had a disappointing 2016 managing just 14 swipes and a .217 average after averaging .306 and 40 SB over his two previous seasons. Now is a good time to strike while the iron's hot in exchange for someone like Mallex Smith who has mostly been hitting eighth and Kevin Kiermaier back in likely a couple of weeks.
Tim Beckham, SS, BAL – Becks is loving life as an Oriole as he hit .583 last week with homers in three consecutive games. He's a former first overall pick with a new lease on life in a much better home park for hitters. He's hitting an impressive (for him) .282 with 15 homers and needs to be added for your middle infield slot on teams needing a boost in power. The O's do head on the road for three series on the west coast (3 @ LAA, 4 @ OAK, 3 @SEA) but they do get to pick on some subpar starting pitchers.
Dinelson Lamet, SP, SD – A whopping 29.5% strikeout rate, but the formula here is simple: use him at home and avoid lefty-heavy lineups at all costs. He cruised against a predominantly right-handed Pirates lineup in his last two starts (11.2 IP: 12 K, 2 ER) and allowed just three hits total, but gets Joey Votto and company in Great American this week. Lamet has an incredible .220 wOBA against southpaws allowing a miniscule .138 BA, but a .398 wOBA against right-handed hitters.
FALLERS
Trevor Story, SS, COL
Were it not for Jonathan Villar, we'd be able to make a good case for Story as the biggest non-injury bust of the first three rounds. It's not at all far-fetched to assume that many of you sharp folks were already hesitant to begin with given his 31% strikeout rate last season and 29 overall ADP this spring. Though Story mashed a whopping 27 homers in an injury-shortened rookie season (just 97 games), we've learned by now that it's never that easy to simply extrapolate and extend last year's numbers — especially for someone with such little major league experience. Story does have 15 homers, 49 RBI and five steals but it comes with a damaging .227 batting average (.302 OBP and .414 SLG to complete the slash line). He is striking out at a higher clip this year (36 percent) and has seen a massive drop in ISO, from .273 last year to .187 this season. In fact, it can be argued that backup shortstop Pat Valaika has been the better hitter (10 HR, 31 RBI, .262 in just 141 at-bats). Story mostly hits seventh in the lineup and takes a seat for Valaika more often these days. There's no doubting Story's massive power, but the major whole in his swing is incredibly evident to even the most inexperienced of eyes. He will be more properly priced next spring and we're always looking for value buys coming off down seasons.
Ian Happ, 2B, CHC
The highly-touted ninth overall pick of the 2015 draft received his promotion in May and many of us expected it to be short-lived given the depth of the Cubs' offense. He started off slowly, hitting .214 in 64 plate appearances with a 22:7 strikeout-to-walk ratio. Happ blew up in June, smashing eight dingers, but struck out 32 times in 96 at-bats. Since the All-Star break, Happ has been a roto killer, and not in a good way — just one home run, hitting .200 with a .593 OPS. Happ holds a paltry .230 average against right-handed pitchers. Though he has a better batting average against lefties (.281), his hard-hit rate against them (20%) is one of the league's lowest. Happ has been hitting lower in the order over the last few weeks and has been spending more time out of the lineup. At this point, the Cubs will likely stick with Happ and his 30% strikeout rate, but it wouldn't be shocking to see the 22-year old begin the 2018 season with the Triple-A club. Happ will be a talented big-leaguer but is still raw. We don't have to feel bad about dropping him for a more productive outfielder or middle infielder should one be available to us.
Carlos Carrasco, SP, CLE
The 142 strikeouts in 130 innings (26.8% k rate) sure is nice, but it looks like we may be chalking Carrasco up as a bust as the 16th starting pitcher off NFBC draft boards at a 63.5 ADP. Carrasco was going as high as the early fourth round in 12-teamers in early March until an elbow injury scare saw his ADP drop by several rounds. His prognosis appeared more promising in the few days before the season, so Carrasco was back up in his original fifth to sixth round range during live NFBC drafts in Vegas and New York that final weekend before the season. Those who bought in have been SMH'ing lately as Carrasco has allowed five earned runs in each of his last two starts — most notably, the August 1 disaster at Fenway where Carrasco was pulled in the second inning. His WHIP is solid (1.16), but the 4.06 ERA is simply unacceptable for a guy who maintained a 3.23 ERA over the last three seasons. It's simple to just chalk up any struggles from one of baseball's best pitchers to injury, but it could very well be that we find out this winter that Carrasco was not at full strength. All we can do is continue to roll him out there. Carrasco lines up for road starts against the Rays and Twins over these next two weeks.
Vlad Sedler covers baseball and football for RotoWire. He is a veteran NFBC player and CDM Hall of Famer, winning the Football Super Challenge in 2013. A native Angeleno, Vlad loves the Dodgers and Kings and is quite possibly the world's only Packers/Raiders fan. You can follow him @RotoGut.
Get a FREE RotoWire 10-day trial (no credit card required) at RotoWire.com.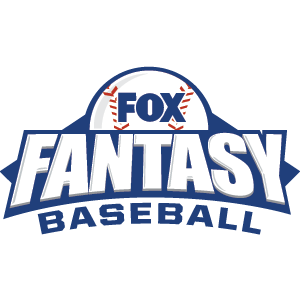 FOX Fantasy Baseball
Join or Create a Free League
Play Now!