MLB barometer: down to the wire
There's only three FAAB periods left and we're going to have to make every dollar count. In my NFBC Main Event, I'm still holding a healthy lead in the league but still have some ground to gain if I want to have a shot at the overall title (currently in 14th out of 480 teams). With $36 left and needing mostly strikeouts and batting average, I bid a little over one-third of my budget for Jose Reyes ($7), Matt Holliday ($5) and Rafael Montero ($4). I nabbed Reyes unopposed and he's already rewarded me with a Monday morning dinger. I tied on my Holliday bid, so he was awarded to the team ranked lower in the standings. Montero went for $12 so I never really had a shot, but after a 3-K, 5-ER performance on Monday, it looks like I may have dodged a bullet. Instead, I got two conditionals: Yandy Diaz and Marlins rookie starter Dillon Peters, each for two bucks. Peters is more of a stash as I have five two-start pitchers going this week (Keuchel, Strasburg, Teheran, Bauer, Berrios and possibly Ryu).
I'm currently about 400 points behind the overall leader and am really going to need all of my two-step starters to load up on strikeouts this week. Getting Cody Bellinger and Carlos Correa back couldn't have come at a more opportune time, as is the case with Byron Buxton's recent surge. I'll need Gerardo Parra to flash that BA upside he showed in July and early August and for my boy Kendrys Morales to produce another couple multi-homer outings. A few of my most important teams have been on a slide over the last 10 days, so I'm hoping that just coincides with the Dodgers' recent slump and that we'll both be back on our feet soon. Good to get it out of the way so we can finish strong. Good luck to you all in these final few weeks.
RISERS
C.J. Cron, 1B, LAA
It's nice to see my preseason darling finally 'step up to the plate' with some pizazz. Scioscia is letting him play almost every day, and he has rewarded the club, cranking out seven homers in August with a .308/.376/.604 slash line. With the additions of Justin Upton and Brandon Phillips, the Halos' lineup looks more formidable nowadays, which means Cron will be doing most of his damage in the bottom-third of the lineup. The former first-rounder has 30-HR upside and I believe he will go undervalued in drafts next season as folks won't be impressed with his year-end line. Keep him on your radar for drafts next spring.
Mitch Haniger, OF, SEA
Haniger was the most talked-about rookie in the preseason as we saw his ADP skyrocket over the last couple of weeks following a scorching spring training. Haniger parlayed that success into a hot April (.342, 4 HR, 16 RBI) before hitting the DL later in the month with the cruel and not so unusual strained oblique injury. It cost him all of May and the beginning part of June. Upon his return, Haniger struggled at the plate, then missed nearly another month after getting hit with a pitch in the face on July 29. His bat is heating up again over the past week (.526 with 2 HR) and it's perfect timing for those who have either held on or were able to scoop him up in FAAB.
Alex Verdugo, OF, LAD
I've been waiting for this promotion for a long time, but unfortunately he joins a loaded roster and it's tough to speculate on at-bats and fantasy worthiness over the next month. The Dodgers were unwilling to include Verdugo in any trade deadline deals, which speaks volumes about what Andrew Friedman and company think of the 21-year-old lefty bat. A second-round pick in the 2014 draft, Verdugo is strong defensively, has flashed decent wheels in the minors, but is still a bit away from developing his power potential. He's more likely to be someone who can consistently hit .290 or higher per season and is a perennial All-Star in the making. He's a tough add in 15-teamers because with an already-crowded outfield and old-man Ethier back in the max, we can't count on him playing more than a few days per week. That said, the Dodgers are going to want to see his capabilities in a major league uniform to see if he can make the postseason roster.
Trevor Bauer, SP, CLE
The strikeouts have not been a problem at all this season (nearly 26 percent, which is over a strikeout per nine), but he was getting repeatedly battered over the first half with a 5.24 ERA which was over a full run higher than his xFIP. Good fortune has bounced back in his direction and he's been incredibly sharp since the All-Star break, posting a 2.31 ERA over seven August starts, walking more than two batters in just two of those starts. The improved control is what's most important for Bauer owners. Many have read or heard about Bauer being an extreme tinkerer. Someone who is constantly tweaking his pitches and approach on the bump; also a hothead who is extremely superstitious and cerebral. We also have read about how he's been working with and studying Corey Kluber, and some believe that he has learned and mastered Kluber's cutter — a pitch Bauer is using efficiently and more often (28.2%) than any of his other offerings besides his fastball. Bauer will be 27 next year and it appears to finally be maturing and living up to the hype from his early 20's.
Blake Snell, SP, TB
Like Bauer, Snell is another highly-drafted and hyped prospect who has been unable to translate his minor league success to the big leagues — until recently. Poor control has always been part of his portfolio, and it was evident early on as Snell walked 15 batters over his first four starts to begin the season. He was demoted in mid-May and spent seven weeks in Triple-A before returning to get blasted by the Pirates for six earned runs while walking five in a late-June start. He's been able to manage that poor control recently, allowing more than two walks in just one of his last eight starts. The strikeouts are still inconsistent as he managed just one whiff against a depleted White Sox lineup last week after striking out 15 over his previous two starts. For Snell to jump into the next tier of valuable starting pitchers, it's truly all about improved control. The 24-year-old southpaw could be an intriguing option who should easily have an ADP outside of the first 10 rounds.
Taijuan Walker, SP, ARI
I'm proud to see my boy all grown up — or at least moving in that direction. In early July, I predicted that Walker would finish as a top-30 starting pitcher the rest of the way and that appears to be the case as he's maintained a solid 3.04 ERA and nearly a strikeout per inning in the second half. Unfortunately, run support has been a big issue as his 2-3 record since July 1 would indicate. He has maintained a wOBA around .300 all season and has been much better on the road (2.82 ERA) than at home (4.11) though he's held opposing bats to a .231 BA in Chase Field. Though most owners (myself included) had him on the bench in Coors Field (no earned runs, 10 strikeouts in five innings), it's a sign of confidence for Walker in our lineups going forward. I can definitely say I made the wrong decision picking Walker over Robbie Ray in the 16th round of my Main Event, but I'm not too upset about it. Walker will certainly be on my radar as an overlooked SP next season since he calls Chase Field home.
FALLERS
Xander Bogaerts, SS, BOS
This is your monthly reminder to listen to Scott Jenstad when he feels strongly about someone in the preseason. In his preseason draft article, Bogaerts was his top fade in the top 50 — a call he easily nailed as Bogaerts has seen a significant dip in his 5×5 numbers across the board, with the exception of stolen bases. Though we don't have any excuses in the first half, it's worth noting that Bogaerts is still likely dealing with the effects of getting plunked on the hand in a July 6 game. He's hitting .176 since that time and has ridden the pine in each of the Red Sox' last three starts. His ADP will be more reasonable come next spring in which we will likely have a buying opportunity on a guy who had the second-most hits over the 2015 and 2016 seasons behind the one and only, Jose Altuve.
Carlos Beltran, OF, HOU
I hope you've either dropped Beltran or he's been hanging out on your bench as he has offered little fantasy value of late. The 40-year-old hit .210 with just two homers and six RBI last month and has been consistently in and out of the Astros' lineup. If you haven't already, you can comfortably drop him in 12-team leagues. It wouldn't shock me to see him hang up the cleats for good this winter. All in all, a fantastic voyage for a guy with a career .279 average, 435 homers and 312 stolen bases.
Jake Lamb, 3B, ARI
Lamb has 27 homers and should easily eclipse last season's 29 soon, but he's struggled mightily in the second half. Since July 1, Lamb has just seven homers and is crushing fantasy teams' batting average, managing a paltry .203 mark since that time. Lamb still plays against lefties half the time and has hit just .150 against them (.289 vs. righties). There's no injury excuse for his second half struggles as there were last year (a foot injury that literally dragged his numbers down). He will always have fantasy value given his home park, strong handedness split against RHP and his power output. We just have to be comfortable with letting him ride our pine when he's on the road and facing southpaws.
Cole Hamels, SP, TEX
I'll chalk up fading Hamels entirely this season as a win. His 15.3 percent strikeout rate is the worst of his career, by far, and a 4.91 xFIP is nearly a full run higher than any previous mark in his previous 11 seasons (3.92 ERA is his worst since 2009). He has walked at least three batters and has allowed at least four earned runs in three of his last four starts and has become rather unreliable in all formats. Summers in Arlington sure are hard for pitchers and it's only exacerbated his declining skill set. There's no issue with cutting bait on a guy whose only value comes on name brand alone.
Yu Darvish, SP, LAD
It hasn't been the smoothest season for the recently-turned 31-year-old as his 4.01 ERA is hard for his owners to stomach given his ADP among the top 30 overall. Of course, serving up 10 earned runs prior to his arrival in Los Angeles gave his ERA a hard pounding and prospects were looking up when he made his way out west, as Darvish struck out 20 batters in his first two starts as a Dodger. He had a less than stellar outing against the White Sox on August 16 (6 IP – 3 ER – only 2 K) and shortly thereafter hit the disabled list with mild back pain. When he returned, Darvish lasted just five innings against the Brewers, striking out seven, but allowing another three earned runs and walking three batters. We weren't truly put on high alert until a rough outing against the Padres on Saturday as Darvish lasted just three innings, walking three and allowing five more earned runs. Darvish's command was horrendous that night as his struggles were evident from the onset. We have to wonder if the back is still bothering him, and if so, there's nothing wrong with another DL stint to get him ready for the playoffs. We can't truly project Darvish's ADP range until we see how he finishes the season and playoffs and see what team he lands with next season.
Vlad Sedler covers baseball and football for RotoWire. He is a veteran NFBC player and CDM Hall of Famer, winning the Football Super Challenge in 2013. A native Angeleno, Vlad loves the Dodgers and Kings and is quite possibly the world's only Packers/Raiders fan. You can follow him @RotoGut.
Get a FREE RotoWire 10-day trial (no credit card required) at RotoWire.com.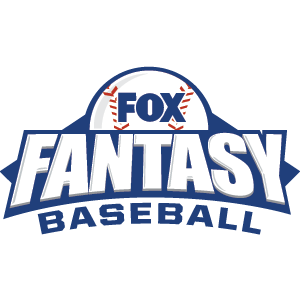 FOX Fantasy Baseball
Join or Create a Free League
Play Now!