MLB barometer: cut bait on dead weight
Roster fluidity and paying close attention to every roster spot is imperative at this point in the season. With five weeks left, there's no time to wait on dead roster spots or underperforming players we drafted who have yet to pay off. Dead weight has no place on a roster surging toward a league championship.
If you're holding on to injured arms like Noah Syndergaard and James Paxton in your 12-team leagues to give you that boost in the final two weeks, I urge you to reconsider. That's not to say that you should outright drop them, but a comprehensive run-through of your roster and the available free agents is vital. With the Mets being long out of contention, there is no reason for them to push Syndergaard back too quickly, and when he does return, they will likely be conservative with his pitch count. Paxton is not throwing off a mound yet and you'll be holding your team back from a pitcher scratched for a Monday start, an important offensive injury fill-in or weekend platoon-split hitter if you continue to hold that dead spot on your roster (unless you've got a 10-man bench). Every potential run, stolen base, strikeout and even hit may be just as important as ever, but the effect is even more magnified with our eyes on the prize.
Most of you already know to do this, but if you're in need of wins and strikeouts, project the following week's pitchers (not this upcoming week, but the week after) for potential two-step starters or single-starts with good matchups. Adding them on the cheap one week ahead of time can save you a few bucks in FAAB, especially with most of our budgets nearing nil. Of course, rotations get trickier in September with roster expansion, pitchers getting randomly skipped and a few six-man rotations enacted, but keeping an ear to the ground for news through local beat writers and articles can help you keep ahead of the curve.
We're almost there. Let's finish strong.
RISERS
Kolten Wong, 2B, STL
Apparently, rumors of Wong's early MLB demise were premature. The 26-year-old Hawaiian was a big-time prospect moving his way up through the minors and delivered on some of that promise in 2014: 12 homers and 21 stolen bases in 113 games. M any of us expected him to improve on a paltry .249/.292/.388 slash as he was regularly drafted among the top 150 in the spring of 2015. His first truly full season was a disappointment on many accounts. Though he slightly improved in batting average (.262), Wong failed to match his previous season's totals in HR and SB despite playing in 37 more games. By last season, most fantasy players had written him off, and it was more of the same early on this season as Wong spent time in the minors and was outside the starting lineup, looking in. Wong has been playing great ball in the month of August,, hitting .384 with 17 RBI and 18 runs scored. He's had the opportunity to lead off for the Cardinals against right-handed pitchers lately, yet is holding his own against southpaws for the first time in his career (.333/.400/.417). Wong does have three swipes this month as well, and though it would be very predictable to see his batting average begin to dip, he is certainly someone worthy our attention in 12-team leagues.
With just five weeks to go in the season, it's important for us to be flexible with our rosters, especially if we're holding on to middle infielders who haven't been hitting their weight. Wong is barely entering the prime of his career and though I doubt we'll ever see a 20-homer season out of him, he is someone who appears to be confident and comfortable at the plate. Cardinals' hitters face five righties this week, but platoon splits almost make no difference at this point given his improvement against lefties. Ride the hot hand while you can and be sure to dip out if you start to see signs of a swoon.
Starlin Castro, 2B, NYY
Yankees fans and fantasy owners should be happy to have Castro back after the 27-year-old's brilliant season was put on hold for a month following a lengthy hamstring injury. Castro was cruising through the first half of the season, hitting a cool .313 with 12 HR, 45 RBI and 52 runs scored before first hurting the hammy in late June. Castro missed about two weeks of action, returned for a week, then aggravated it again, causing management and the training staff to be extra cautious with his return. Castro was dropped in many 12-teamers, though 15-team owners were wise to stay patient understanding the lack of talent available in deeper formats. He quietly returned to the lineup on Friday and hit a cool .500 over the weekend, including a 4 for 4 effort against Mariners on Sunday. Despite the prolonged absence, Castro can still exceed value on his 244 ADP. It's the perfect time for some of our lineups to be infused with some across-the-board contributions, especially from someone hitting in the middle of the Yankees lineup. The timing couldn't be any better for teams needing a solid batting average boost if we're fighting for that category.
Luis Castillo, SP, CIN
Talk about a waiver wire darling. I'm fairly certain that most of us had some trepidation about spending big FAAB bucks on a pitcher with control concerns and one who crush our WHIP. On the contrary, the 100-mph fireballer has shown immaculate control over his last few starts and currently boasts a 1.14 WHIP through nine big league starts. His latest outing against the Pirates was a masterful gem as Castillo whiffed nine batters in seven innings, allowing just one run on a longball, along with three hits and one walk. In his previous start against the Braves in Sun Trust, Castillo managed to get through just four innings, but struck out eight batters with just two walks. The walk rate is trending in the right direction, but his respectable WHIP is largely in part to limiting hits as he's allowed just 3.5 per start over his last six. Castillo has held lefty bats to a .178 batting average and he looks like a star in the making as a player the Reds will want to build their rotation around. Nicknamed "La Piedra" (translation: "The Stone" in Spanish), Castillo will likely be shut down sometime in mid-September as the team does not want to extend him beyond an innings limit this season. Castillo will surely be a highly sought-after fantasy pick likely falling in among the top 40 starting pitchers drafted next spring.
Brad Ziegler, RP, MIA
It's strange to see Ziegler still sitting there, available in two of my 12-team leagues for a couple of weeks now. Perhaps teams are loaded with closers or have given up, but there's absolutely no reason a veteran closer isn't 100% owned in 12-team NFBC leagues. Since being anointed the Marlins' closer and coming off the DL, only Corey Knebel, Fernando Rodney and Edwin Diaz have racked up more saves than Ziegler's nine. Most impressive is that the submarine-style closer has not allowed a single run over these 12 innings since August 1. The 37-year-old missed the last week of June and all of July with a back strain after stinking up his new joint in the first half with a 6.52 ERA in 29 innings. The back pain was less noticeable in the earlier months of the season and likely weren't the entire reason for his sluggish numbers, but it was likely the primary one. Nevertheless, he's here now and is delivering for the Fish when it matters. The only negative is that Ziegs doesn't punch out opposing batters with the same fervor which is evident in his 4.73 strikeout-per-nine. He simply grounds balls into easy outs as is apparent in his incredibly high 66.9% GB rate. If he's still available in one of your leagues, don't be afraid to drop a Matt Belisle or even Fernando 'ratio pain' Rodney to pick him up.
HONORABLE MENTIONS
Jorge Polanco, SS, MIN – If you figure out what's got into Polanco, please let the rest of us know. Hitting .378 in August after a .203 June and .078 July. Most impressive was last week's power heater where Polanco crushed dingers in four consecutive games. He will bat second while he's hot, but we've likely seen the best of him. He's not worth adding in 12-teamers unless your current SS or middle infielder is crushing you.
Drew Pomeranz, SP, BOS – A bit of a hiccup on Monday against the Blue Jays in Rogers Centre, but Pom has otherwise had a great August posting a 1.33 ERA and 26 whiffs over 21.1 innings. He's held opposing batters to a .235 ERA over the last two months. Pomeranz's second full season as a starter looks like it will be the best of his career. An intriguing top 150 option heading into draft season next year.
Miguel Gonzalez, SP, CHW – Perhaps "the other Miggy" is eating the same spinach as Jorge Polanco. The usually inconsistent veteran starter has been phenomenal in the second half: a 2.94 ERA and just three homers allowed in eight starts. After an implosion of epic proportions against the Red Sox earlier this month (7 ER in just under 2 IP), Gonzalez has allowed just four earned runs combined in his last four starts, including an eight-inning, nine-strikeout gem against the Tigers last week. Next up are the Twins on the road. Currently a streamer in 15-team leagues, matchup dependent of course.
Chris Stratton, SP, SF – A first round pick of the Giants five years ago, Stratton has earned a spot in the rotation with some very solid performances. He struck out 10 batters a piece in two very difficult 'on-paper' starts against the Nationals and Diamondbacks, both on the road. He lines up for the Cardinals this week and should be added immediately in 15-teamers. Could certainly be used as a streamer in 12-team leagues.
FALLERS
Ryan Braun, OF, MIL
Unless Braun gets hot, it looks as though he's going to fail reaching value on his fourth-round, 45 overall average draft position. Excluding Braun's suspension-shortened 2013 season and injury-riddled, post-suspension 2014, Braun may very well end up posting the worst all-around roto numbers in his career. Over the last two weeks, Braun is hitting .114 with no homers, no runs scored and just runs batted in. Most of his rate stats, including ISO, walk percentage and strikeout percentage, are on par with his last couple of season, but the counting cats (13 HR, 42 R, 43 RBI, 8 SB) are certainly lacking for a guy who hits in the heart of the order for a team in a great home park. Perhaps I'm being too hard on him since he did miss a full month of action, but Braun is certainly on the decline as a hitter. He turns 34 this fall and I believe his back pain is something that will continue to ail him throughout the rest of his career. We'll see a hefty ADP drop next season, likely seeing him land somewhere around the seventh or eighth round of 12-team drafts next season. His days of hitting .300 with 30 homers and 20 steals are long behind him, though he could earn his draft slot next season if he can stay off the disabled list.
Jose Bautista, OF, TOR
Another aging veteran, Bautista will turn 37 next season and doesn't have much left in the tank. His ADP dropped outside of the top 100 for the first time since he 'made it' as a hitter almost eight years ago and earlier this year, I thought that he might be a bargain at his new, depressed price. I still remember how I had Bautista and Miguel Sano ranked next to each other around the 10th round of 12-teamers in my rankings and how I had to make that decision a couple of times in drafts — option for Bautista in a February draft then wising up and taking the younger, more promising Sano in a NFFC RotoWire Online Championship in March. Bautista has popped 20 homers, but they've come in bunches and his ISO is down nearly 50 points from last year's .217. We all understood the batting average risk for a guy who hit .234 last year, but the .208 BA this season has been hard to digest. Especially since I've never seen Bautista ever get dropped in any of my nine fantasy leagues, which means people have been taking the damage head-on. Bautista is striking out at a rate of nearly 24 percent, well above his career average of 17 to 18 percent. His walk rate of 16 percent is down as well, slightly below 13 percent this year, so the decline is in full effect and very evident. Bautista has had a grand career, but it appears this ship is sailing away.
Greg Holland, RP, COL
It's been a rough stretch for Holland who has been temporarily removed from the closer's job, ceding duties to Jake McGee. Holland posted incredible numbers prior to the All-Star break, leading the majors in saves (28) and posting 1.62 ERA, striking out 43 in 33 innings. Holland's mechanics have clearly regressed as he became the most hittable pitcher in baseball. His strikeout rate was cut in half as he posted a 15.12 ERA, allowing 14 earned runs in 8.1 innings and a .484 wOBA. Most notably, Holland has had issues harnessing his signature slider and it will be the primary focus with pitching coach Steve Foster. The pressure will be on for Holland to figure out and fix things quickly as the second-place Rockies fight for a wild card spot over these final five weeks. Meanwhile, McGee has posted solid numbers this year (3.33 ERA, 1.05 WHIP, 27.1 K%) and could certainly hold down the role. He spent a chunk of last season in the ninth inning role with the Rockies last season netting 15 saves and scored 19 saves for the Rays back in 2014. Those who need the roster flexibility can drop Holland in 12-team leagues while those who don't can hold on and track his progress over the next week or two.
Vlad Sedler covers baseball and football for RotoWire. He is a veteran NFBC player and CDM Hall of Famer, winning the Football Super Challenge in 2013. A native Angeleno, Vlad loves the Dodgers and Kings and is quite possibly the world's only Packers/Raiders fan. You can follow him @RotoGut.
Get a FREE RotoWire 10-day trial (no credit card required) at RotoWire.com.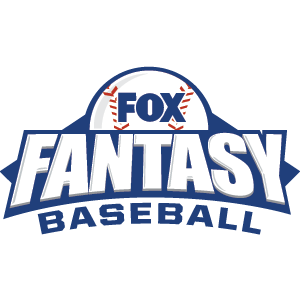 FOX Fantasy Baseball
Join or Create a Free League
Play Now!