Fantasy Baseball 2016 All-Value and All-Bust Teams
Every fantasy season brings great highs and even more trials and tribulations. Fantasy wouldn't be fun if it was so predictable. This season brought another set of twists and turns. We took comfort with aces for our rotation in the second and third rounds and ended up with Matt Harvey, Gerrit Cole and Stephen Strasburg. Do some of this year's early round disappointments mean we'll move pitching down as a whole next season? Only time will tell. What we do know is that we don't want swing and miss in the early rounds as those are the pillars of our squad. We need to lay that foundation before we go value hunting.
With just three weeks to go, it felt like a good time to review some of the best and worst at each position this season. Below, I present to you the All-Value team and the All-Bust team.
| | | |
| --- | --- | --- |
| POS | ALL-VALUE TEAM | ALL-BUST TEAM |
| C | Wilson Ramos, WAS | Derek Norris, SD |
| 1B | Wil Myers, SD | Brandon Belt, SF |
| 2B | Brian Dozier, MIN | Josh Harrison, PIT |
| 3B | Jake Lamb, ARI | Maikel Franco, PHI |
| SS | Jonathan Villar, MLW | Carlos Correa, HOU |
| CI | Mike Napoli, CLE | Matt Duffy, TB |
| MI | Daniel Murphy, WAS | Brett Lawrie, CHW |
| OF | Carlos Beltran, TEX | Justin Upton, DET |
| OF | Mark Trumbo, BAL | Miguel Sano, MIN |
| OF | Jackie Bradley Jr, BOS | Carlos Gomez, TEX |
| OF | Adam Duvall, CIN | Yasiel Puig, LAD |
| OF | Melvin Upton, TOR | Michael Conforto, NYM |
| UT | Jose Ramirez, CLE | Jason Heyward, CHC |
Value comes in all shapes and sizes. For the sake of this discussion, in mid or late rounds and off the waiver wire. Jake Lamb and Wil Myers were smashing successes out the gate, though both have cooled significantly since the break. Wilson Ramos has tailed off as well but is still hitting over .300 and has produced a top-three season at his position.
Jackie Bradley Jr. had that unforgettable hot stretch, yet has still maintained a good level of production despite hitting in the bottom third of the lineup lately. Mike Napoli was this year's version of Mark Teixeira. The grizzled, bad-BA vet who found himself in the middle of a fantastic lineup. Same with Trumbo, who is a candidate for "Value MVP" with his 41 homers at an 11th-round ADP in 12-team leagues. Adam Duvall was drafted in deep leagues, dropped in most of those and ended up being FAAB gold. Both Napoli and Duvall have surpassed the 30-HR threshold.
We also have a couple speedsters with pop. The multi-position eligible Jose Ramirez and Melvin Upton, who is one of eight members of the 20-20 club this year along with some exclusive talent. Of course we can't forget about Brian Dozier – one of the un-sexiest top-100 fantasy picks you could find this year as most who drafted him likely let out an "OK, fine" in their best Napoleon Dynamite voice. How about that recent stretch? He's a member of the 40-HR club as of Monday, hitting half of them since Aug. 1.
Last but not least, my actual pick for "Value MVP." Villar never slowed. Tops at his position, hitting about .300 and just behind Billy Hamilton in the MLB stolen-base lead (53). Props to the venerable Todd Zola, who had Villar pegged as one of his sure-fire late round targets this spring.
Onto the losers. The guys some of us might vow to never draft again. Sure, fantasy is fun, but we should draft and play like it's a business – this isn't personal. This year's duds could become next year's studs. Not always studs, but some of these players could see their ADP could slip so far that they actually become values.
From this list, I expect Carlos Correa, Miguel Sano and Maikel Franco to put up better seasons than they have this season. And each might fall enough where it's worth the risk. To be honest, there's really nothing wrong with Correa. The only problem is that we, as a whole, overvalued him and allowed him to enter first-round status this season despite the warning of some wise roto pundits. Not to mention, all the guys like Xander Bogaerts, Corey Seager and Francisco Lindor who have catapulted into the second-round conversation with their phenomenal play this season. Sano is pretty much the AL version of Jay Bruce. Somewhere between 30 to 40 homers but with a painful batting average rooted from a high strikeout rate.
Brandon Belt simply underwhelmed this season. That entire Giants offense pretty much did, including Brandon Crawford, who regressed in power and even Buster Posey, who just didn't earn that late-second, early-third round tag. Carlos Gomez was the OF2 I avoided and warned friends about in spring.
Finally, there's the guy I told myself I would avoid all winter and ended up with a couple shares in spring drafts because I let the draw of potential upside overwhelm me. That guy is none other than Mr. Underachiever himself, Yasiel Puig. As we know, Puig spent some time at Triple-A, but is finally back in the mix as the Dodgers look to clinch the NL West. Puig has yet to come close to earning his ADP slot in his career since all who owned him as a rookie picked him up via FAAB.
Now is a great time to review spring ADP versus actual performance. It can also potentially help us identify some values that most everyone else is sleeping on. This includes players who missed most of the season and could be completely off your leaguemates radars come next spring. Guys like Lucas Duda and Yan Gomes may never be good again, but it could be worth snagging them and even lower ADP next season if they look healthy and have jobs locked up heading into next season.
If you're so inclined, take a look at the spring 2016 ADP from the NFBC and take a look at all the values we passed up that could have led us to monumental fantasy seasons. There are always lessons to be learned to help us identify future values and be better drafters next season.
RISERS
Byron Buxton (OF, MIN)
Buxton has come alive over the last few weeks after being sworn off as a first-round bust earlier this season. He is hitting .405 with a 1.355 OPS, five HR and 13 RBI since the beginning of the month. He is tied with Adam Eaton for the major league lead in runs (12) in September, surprisingly scoring most of those from the nine-spot in the lineup. As is well-documented, Buxton had a disappointing career debut last season and was very polarizing in spring despite his uber-prospect status. His struggles continued in 2016 as he managed just seven hits in 45 at-bats with a 24:2 strikeouts-to-walk ratio. Buxton spent most of May in Triple-A, was promoted on May 31 and struggled mightily throughout summer before being demoted again in August. Even though he's been lights out this month, he is still not taking free passes often (just two in 35 September plate appearances). He also hasn't been running as his last stolen base came in July. It will be interesting to project his ADP for next season, as there still likely will be a faction of dissenters who refuse to draft Buxton at all. But everyone has a price. Especially someone of his skillset who can potentially mature over the winter and provide top-50 overall production in 2017.
Jung Ho Kang (3B, PIT)
It hasn't been a completely lost season for Kang, though it may feel that way. After all, Kang has 18 homers in 83 games through Sunday's action. Not too shabby. Kang suffered a brutal knee injury last September and took a while to gain full strength. He got back into action May 6 and made quite the debut, crushing two home runs. He provided replacement-level production until a shoulder injury sidelined him in mid-August. He returned from said injury last Monday and went absolutely bonkers last week – 12-for-23 (.521) with four homer and 10 RBI. Kang is striking out at nearly the same clip as last year (21 percent) but has seen a nearly 100-point bump in isolated power, up to .271 this season. With Andrew McCutchen struggling this year and Starling Marte recovering from a back injury, Kang is being leaned upon to carry the offense. Kang came at a discount (177 ADP) this spring because of the injury. It's a price that will definitely rise heading into 2017 drafts, especially because of this season's power surge.
Kendrys Morales (DH, KC)
The always under-appreciated veteran has strung together another fine season, minus the plus contribution to batting average (.259). Morales has already hit more homers than last year, 26 to 22, but won't reach the triple-digit RBI numbers from last season. But that regression was expected mostly because of an inordinate number of runners in scoring position ahead of him last year – namely, incredibly efficient on-base seasons from Lorenzo Cain and Eric Hosmer. The best part about Morales is his reasonable price (169 ADP this spring), partially discounted because of ancient injury history and the fact that he's only utility-eligible in most formats. Morales had one of the best weeks in baseball in Week 23 – a .462 OBP with five homers and 15 RBI, second only to fellow division-mate Jose Abreu. Morales will be 34 next season and might not be the .275-plus hitter anymore that he's been most of his career. With David Ortiz retiring and Victor Martinez nearing the end of his career, we may be moving into an era where there won't be any utility-only players drafted in the top 200.
Jose Urena (SP, MIA)
The second-year Dominican has been a pleasant surprise since joining the rotation. Well, almost. Six of his last nine starts were of the quality variety, but the other three were doozies as he allowed 17 earned runs. His best start of the year came last weekend against the red-hot Dodgers, as he was just one batter away from a complete game. He allowed just four hits and no walks over nearly nine scoreless. Urena is primarily a fastball guy, but mixes in four other offerings, including efficient cutters and sliders. He tops out at more than 98 mph on that fastball. His stuff isn't quite swing-and-miss yet – just a nine percent swinging-strike rate and about league average with his 6.4 strikeouts-per-nine. Unfortunately, Urena may have to head back into middle relief with Wei-Yin Chen expected to rejoin the rotation this week. If Chen isn't ready, Urena will get a spot on the road against the Phillies. He's a name to keep in mind toward the end of your deep 15-team league drafts next season.
Tyler Skaggs (SP, LAA)
The 25-year-old southpaw who hails from the town I work in (Woodland Hills, Calif.) is back to being a reliable starter the last couple weeks. Skaggs has nine starts under his belt this season – a good stretch, a bad one, then back to being good. He kicked off his 2016 in late July with consecutive scoreless starts, including an eight-strikeout outing against the Red Sox. He then allowed 19 earned runs over his next four starts (17.2 IP), though a couple were tough matchups (at Toronto, at Cleveland). He has gone six innings on the dot in each of his last three starts, two of them scoreless outings, with a 23:7 K:BB rate. Skaggs has been much better at home this season (.222 oBA there, .277 on the road) and gets the Mariners in his friendly confines this week. Not to mention, the Mariners have struck out more against lefties than any team in the majors. The week after will be one to think about (at Texas, at Houston). Using him will depend on whether you're looking to protect ratios or gain in wins and strikeouts. The Rangers and Astros are middle of the road in OBP versus lefties, but both are among the best in drilling homers against them.
Honorable Mentions: Yoenis Cespedes (OF, NYM), Jose Abreu (1B, CHW), Adonis Garcia (3B, ATL), Andrew Bailey (RP, LAA), Jerad Eickhoff (SP, PHI)
FALLERS
Aaron Judge (OF, NYY)
One of the minor league's best power specimens was finally promoted one month ago and started his MLB career with a bang – a home run in each of his first two games. Since then, Judge is just 11-for-72 (.152) with only one home run and seven runs batted. Worst of all, Judge is striking out in nearly 45 percent of his at-bats. Judge started in just three of the last five games but will likely continue to play as the Yankees would like to get him more big league experience. Meanwhile, fellow rookie Tyler Austin has played more recently and has crushed two homers in his last five games. Judge's bat will fit in well in Yankee Stadium, and he'll play every day next season, but he will be a batting average risk despite the raw power skills. Twenty homers with a .250 average wouldn't be much of a stretch for next season. Monday Update: This is becoming more and more bizarre. Another guy who does something on a Monday after I write him up as a faller. Judge just went yard at home against the Dodgers.
Marcus Semien (SS, OAK)
Semien has been one of the coldest hitters in baseball since the All-Star break. He put on a great display of power prior to the break, hitting 19 homers, though he paired it with a paltry .242 batting average. Despite moving up to leadoff more regularly, Semien's regression has been harsh as he hit just four round-trippers while batting .223. Semien was the 17th shortstop taken in NFBC drafts with an average draft position of 235. It seemed as though the risky BA would be offset by the power, but the last two months, it's been quite easy to bench him. Especially given all of the risers at the position. Looking to next season, we can probably expect much of the same – 20 to 25 homers with a sub .250 average. Once again, I won't be keen on drafting him at his ADP. Mainly because I'm looking for a bit of speed at the position, and because power will be available throughout drafts without the risk of a subpar average. The home park doesn't do any favors either. Monday Update: Yep, you guessed it. A three-run homer for yet another faller. I need to set DFS lineups filled with these guys.
Jaime Garcia (SP, STL)
We covered Garcia here a few weeks ago, and not much has changed. He had that impressive outing in his second start of the season, striking out 13 Brewers in a shutout. Overall, his numbers have been downright damaging – a 4.58 ERA with a 1.37 WHIP and just 10 wins for a team that is fighting for a wild card spot. Worst of all, it has been impossible to properly time him as even his home ERA lies at a dastardly 4.19. It's only the third time in Garcia's career that he's managed to pitch more than 150 innings, but chances are you've got more bad than good from him. His velocity is on par with previous seasons, but he's got much less movement on his stuff and is far more hittable than in years past. Despite having two NFBC teams that could use wins, I decided to drop Garcia ahead of his two-start week (vs. Cubs, at San Francisco) in one because I just don't want to deal with the headache. With some promising rookies like Jose De Leon and Jharel Cotton promoted recently, I'd rather take my chances with upside starters like those in good parks. Garcia could twirl two gems this week and be solid for the remainder of the season and I'd still have to think thrice about drafting him at a much-deflated ADP next season.
Jon Gray (SP, COL)
It seems as though Gray has pitched much better than his 4.69 ERA portrays. After all, the former real life third overall pick has been a popular selection in DFS formats, mostly because of a strikeout rate near 25 percent. But it's probably because those few dominant starts against the Padres stick out in our minds. In fact, Gray's road ERA (4.56) is only slightly better than his 4.89 at home. Gray is near even against lefties and righties, but has been walking more than three batters-per-nine this season. His two September starts have left much to be desired. First, a five-ER outing against the Dbacks at home, followed by another five earnies this weekend in a four-inning outing against those same Padres he dominated earlier in the year. Gray likely will still be a popular selection in drafts for his pedigree and upside despite the fact he pitches half of his games at Coors Field. Gray is likely tiring as he's about to surpass the innings that he threw last year (155) between Triple-A and the majors. Gray's final three starts this season come at home against the Padres, then on the road against the Dodgers and Giants. Use him if you can take on potential ratio hits as there likely will be a bit more of that coming.
Honorable Mentions: Michael Saunders (OF, TOR), Stephen Vogt (C, OAK), Aaron Altherr (OF, PHI), Jose Berrios (SP, MIN), Jason Hammel (SP, CHC)
Sedler is a veteran NFBC player and CDM Hall of Famer.
Follow @rotogut on Twitter.
Get a FREE RotoWire 10-day trial (no credit card required) at RotoWire.com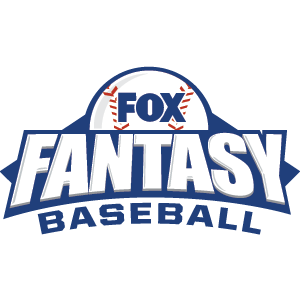 FOX Fantasy Baseball
Join or Create a Free League
Play Now!