Analyzing fantasy's slumping stars
"April is the cruelest month," wrote T.S. Eliot, a conviction shared by some of baseball's biggest names. Most inadequacies have been shrugged off with an "it's still early" attitude, and certainly there's truth to this demeanor. However, as the calendar hits May, signaling a sixth of the season in the books, in the words of the venerable Yogi Berra, "It's getting late early."
As we preached in our examination of R.A. Dickey's slow start, patience is needed in your fantasy directive, as an impulsive move can wreak havoc on the rest of your campaign. In that same regard, blind fidelity can cause just as much turmoil. Walking that fine line between devotion and disentanglement is a perilous undertaking; moreover, we are nearing a juncture where a choice on this matter is warranted.
Which road should you travel? Below is an assessment and forecast of those that have struggled out of the gate (excluding the aforementioned Dickey, B.J. Upton and Jason Hewyard, whose investigation can be found here). Players that have earned our faith fall under the "Stoic" category, with entities that are causing concern branded "Suspicious."
Catcher
Stoic: Miguel Montero, Diamondbacks
Turning 30 in July, Montero was supposed to be hitting his prime this season, a sentiment supported by a .284/.372/.454 split from the past two years. That operation has not gotten off the ground, as Montero finished the first month battling the Mendoza Line and collecting a lone home run. Luckily, his walk and strikeout rates remain consistent with his past outputs, and a .236 BABIP illustrates a smidgeon of misfortune. His 16.4 line-drive percentage will need to improve, though available in nearly 28 percent of FOXSports.com leagues, Montero will still finish as a top-10 catcher.
Suspicious: Victor Martinez, Tigers
The lowered average (.221) doesn't scare me as much as the lack of pop from Martinez, with zero jacks, five doubles and a .214 batting mark with runners in scoring position. The Detroit DH has stated he feels fine from last offseason's ACL tear, and appears to be in full health. Unfortunately, one has to wonder if all the years behind the plate have taken their toll on the 34-year-old.
First Base
Stoic: Adam LaRoche, Nationals
Stuck on the interstate (.133) with a mere three homers and eight RBI sure seems like a precipitous drop from LaRoche given his 33 home runs, 100 RBI and .271 mark in 2012. So why no worry? In 220 career games in March and April, LaRoche owns a .214 batting average. In 990 contests from May to October, that number jumps to .277. Finding himself attainable in a fair share of FOXSports.com formats, look for LaRoche to begin to blossom.
Suspicious: Eric Hosmer, Royals
In keeper leagues, I'd be leery of throwing in the towel on the 23-year-old, but this year's rough start (zero homers, 18 strikeouts, .250 average), compounded with last season's debacle (.232/.304/.359, 14 homers, 60 RBI), makes one wonder if Hosmer's impressive debut (.293/.334/.465 in 128 games in 2011) was an aberration. Until he displays a semblance of consistency, he's not worth the roster spot in most mixed leagues.
Second Base
Stoic: Jason Kipnis, Indians
Proprietors may fret that Kipnis' difficulties from 2012's second half (.233 batting average, with only three of his 14 homers coming after the All-Star break) have carried over to 2013, as the Indians second baseman finished the month 14-for-70 with one homer, four RBI and six runs. His declining plate discipline is a tad disconcerting, especially when there's little power to show for it. Luckily for Kipnis, his prowess on the base paths goes a long way in negating this fallacy, and his 22.4 line-drive percentage against a .265 BABIP illustrate better days are ahead.
Suspicious: Dan Uggla, Braves
When he was averaging 33 homers and 92 ribbies a year, Uggla's scant average was easier to swallow. When those bombardment numbers disappear, suddenly that subpar batting clip isn't as negotiable. (And "subpar" is being generous to Uggla's .169 performance.) His strikeout rate is through the roof, and a startling drop in fly balls explains his fall in blasts. Only an option in NL-only or deeper formats.
Third Base
Stoic: Adrian Beltre, Rangers
Beltre's rising age and mileage have been cited as the catalyst for a forgettable spring (.222 average, .280 OBP). This would hold merit if not for Beltre's laudable run production (five homers, 11 RBI). While I wouldn't anticipate Beltre replicating his .321 average from 2012, something in the .270-.280 range is attainable.
Suspicious: Mike Moustakas, Royals
Amazing to think the Royals are in first with absolutely no love from highly-touted homegrown talent Hosmer and Moustakas (.195/.276/.299). A lackluster 2012 second half (.211/.261/.325) has amplified Moose's predicament, raising questions if the No. 2 overall pick from the 2007 Draft can handle big-league pitching. He's shown signs of life in the last week, going 6-for-13 with a .526 OBP and five ribbies; alas, unless he stretches this fortune into a dependable harvest, his bark outweighs his bite.
Shortstop
Stoic: Starlin Castro, Cubs
Concededly, he's not been bad, per se (.277 average, three taters, 12 RBI, 11 runs). In that same breath, he hasn't lived up to his billing as a top-three performer at shortstop, with a sub-.300 OBP and a meager two swipes. His 17.5 line-drive percentage should see an uptick in the next month or so, which will correlate to a higher average and run production. Castro is one of the few reliable RBI machines at the position, and with a respectable average, remains a coveted entity.
Suspicious: Jimmy Rollins, Phillies
In almost every format, Rollins failed to earn a top-15 ranking though the first month. We shouldn't envision much enhancement in the average column, as Rollins' .252 mark is nearly identical to his mean from the past four seasons (.253). If he hopes to maintain any type of value, he will need to make dramatic leaps in runs and steals, an aspiration that's built on the premise of his speed. At age 34, expecting the same type of hustle is likely a pipe dream.
Outfield
Stoic: Jay Bruce, Reds
Patience has never been Bruce's forte, a fallacy that has been magnified this year as the right fielder leads the league with 41 strikeouts. However, with 34 round-trippers in 2012, Bruce's solitary long shot on the season is confounding. The Reds basher is one of the streakier players in baseball, signaling a hot streak could be right around the corner. Assuming the two-time All-Star will still reach the 30-homer plateau by season's end, Bruce is a fantastic buy-low candidate at the moment.
Suspicious: Josh Hamilton, Angels
It is worth remembering that Albert Pujols was trapped in an epic slump to start his era in Anaheim. Conversely, considering that Hamilton has now hit .245 or lower in four of the past five months, as well as his 26.0 strikeout percentage mirrors last season's rate (25.5 percent), hard to claim his woes are a deviation. He'll occasionally muscle a ball or two out of the park, though I think claims of Hamilton hitting a wall are legit. If you can get 80 cents on Hamilton's dollar, I'd pull the trig.
Starting Pitcher
Stoic: Matt Cain, Giants
Cain has surrendered four runs or more in four of his six outings this season, with his only successes coming against the Dodgers (second-fewest runs scored in baseball) and Cubs (fifth-fewest). With Tim Lincecum's sudden sufferings a season ago fresh in their minds, Giants fans are understandably bothered by déjà vu. Fortunately for Cain owners, his velocity remains consistent with his historical averages, as do his strikeout and walk ratios. As long as Cain can get his allowance of homers under control (nine dingers yielded in just 34 2/3 innings), he will endure as a top-flight pitcher.
Suspicious: Josh Johnson, Blue Jays
Ian Kennedy gets a dishonorable mention in these parts for his exertions in the desert, but the battering of Johnson is more alarming. Not only is he dealing with a tougher league and a home yard more conducive to runs, but Johnson's shaky health has already been questioned, as the 29-year-old is dealing with tightness in his triceps. In an encouraging note, Johnson's velocity has been up, and his punch-out appetite persists (8.7 K/9). Regrettably, this is annulled by a bloated 4.1 BB/9 figure. Even in AL-only leagues, Johnson is best suited for your bench.
Reliever
Stoic: Huston Street, Padres
His strikeouts have been cut in half, and pitching for the Padres doesn't lend itself to many save opportunities. Nevertheless, subtract a rough foray in Colorado on April 12 and Street's numbers are more practicable. The nature of this position is always a capricious matter, but Street is safe in his role.
Suspicious: Fernando Rodney, Rays
From 2008 to 2011 (216 innings), Fernando Rodney possessed a 4.46 ERA and 1.55 WHIP. Last year, the Tampa closer posted a 0.60 ERA and 0.78 WHIP in just under 75 innings. This season, the ERA is at 4.32 with a 1.68 WHIP. Which of these figures look out of place? Two or three additional poundings could spell the end of Rodney's reign as fireman.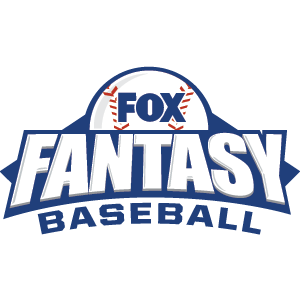 FOX Fantasy Baseball
Join or Create a Free League
Play Now!