The Unbiased All-Stars: National League roster
Baseball has a tendency to cause writers to wax poetic, so we'll try to avoid such clichéd dogma. Nevertheless, the All-Star Game, despite its flaws – and there are many – remains one of my favorite events of the summer. It's evolved into a late addendum to Independence Day, with the Home Run Derby matching any firework display the Fourth can provide. The game itself has returned to its competitive roots, yet still finds room to sprinkle in the nostalgia that's intrinsic to the sport, as anyone who reveled in Mariano Rivera's appearance last season can attest. Out of the Big Four's star-studded parades, baseball's exhibition has no match.
It's this love that makes me wince at some of the event's shortcomings. Chiefly, the roster selection process. Requiring each franchise to send a representative to the festivities is bad enough, but rendering the election of starters to an American Idol contest is something I can't abide. Not that this is a new phenomenon: in 1957, Cincinnati fans infamously voted seven Reds starters into the Midsummer Classic. Alas, this problem has not been rectified, with popularity overriding performance in balloting.
Which brings us to this proposition: if reputation (cough cough Derek Jeter cough cough), favoritism (i.e. fan base voting fraud) and team obligation (San Diego) were subtracted from the equation, what would the 2014 All-Stars look like? Below stand our unbiased selections, based off the back of the baseball card, starting with the National League squad:
Catcher
Starter: .328/.399/.509, 8 HR, 40 RBI, 37 R
Reserve 1: .310/.375/.639, 14 HR, 40 RBI, 26 R
Reserve 2: .291/.343/.561, 16 HR, 39 RBI, 39 R
The National League starting catcher is Jonathan Lucroy of the Brewers, with Devin Mesoraco and Evan Gattis as backups.
Analysis: This list's integrity may already be questioned by those expecting to see backstop stalwarts Yadier Molina and Buster Posey. However, Molina is having a relatively down year, ranking eighth among NL catchers in WAR. Posey and Gattis were toss-ups, but El Oso Blanco's long-ball barrage gives him the nod.
And for those questioning the inclusion of Cincinnati's Mesoraco…well, apparently you have not been paying attention, my friend. Despite logging 100 fewer at-bats than his counterparts, Mezy ranks second in baseball in jacks, RBI and average at the position. It sounds blasphemous, but the 26-year-old may be the best hitting catcher since Mike Piazza. For those betting on Silver Slugger winners – and Lord knows why you would be gambling on such a proposition – look for Mesoraco to rack up his share of hardware before it's all said and done.
Finally, a golf clap to the Brewers' PR department for putting together this Lucroy "campaign" video. With a little team work, we can make the dream work!
First Base
Starter: .301/.381/.537, 15 HR, 53 RBI, 57 R
Reserve 1: .291/.403/.531, 17 HR, 44 RBI, 53 R
Reserve 2: .328/.340/.533, 9 HR, 33 RBI, 26 R
The National League starting first baseman is Paul Goldschmidt of the Diamondbacks, with Anthony Rizzo and Matt Adams as backups.
Analysis: I toyed with inserting Freddie Freeman instead of Adams, but I didn't want to catch the wrath of the #BestFansInBASEBALL by excluding both Molina and Adams. Moreover, while Freeman has a better on-base percentage, the ASG is not the forum for walks; we want hits! With that conviction in mind, Adams' .328 clip overshadows Freeman's .286 mark. Coupled with his superiority in WAR (Adams ranks third at first, Freeman eighth), Adams gets the nod.
The decision between Goldschmidt and Rizzo was closer than believed. Goldy earns nomination thanks to his consistent play. Rizzo, while having a stellar bounce-back campaign after a sluggish 2013, has been shaky on the road, evidenced in a .245/.354/.483 line in 40 away games. But, turning just 25 in August, there's plenty of time for Rizzo to grow.
Second Base
Starter: .296/.356/.459, 6 HR, 37 RBI, 43 R
Reserve: .286/.342/.405, 23 RBI, 44 R, 40 SB
The National league starting second baseman is Chase Utley of the Phillies, with Dee Gordon as backup.
Analysis: The output of Utley and Daniel Murphy mirror each other, and the Mets second baseman was this close to gaining the edge given Utley's struggles the past month (.226 average in last 27 contests). Still, Murphy doesn't have the range or glove that Utley brings to the table, and though he has decent speed (11 swipes on the year), he won't provide the spark that Gordon can bring off the bench.
Before sending your profane comments, just remember this is nowhere near the travesty of 2012, when Dan Uggla and his .221 average got the All-Star call over Brandon Phillips. NEVER FORGET.
Third Base
Starter: .283/.350/.515, 17 HR, 45 RBI, 50 R
Reserve: .273/.334/.471, 12 HR, 44 RBI, 49 R
The National League starting third baseman is Todd Frazier of the Reds, with Anthony Rendon as backup.
Analysis: Aramis Ramirez is currently leading the Senior Circuit ballot, and boasting a .296/.344/.507 split, he's not a terrible selection. Conversely, Ramirez has played only 55 games this season and ranks 10th in WAR. Ramirez will have to watch this one from home…or, more likely, some tropical paradise.
Frankly, this one's not close: Frazier leads NL hot corners in homers, OPS, steals and WAR, and ranks second in ribbies and runs. Rendon has cooled off considerably since a blazing start, yet still ranks second in WAR at the position.
Shortstop
Starter: .352/.447/.625, 18 HR, 45 RBI, 61 R
Reserve 1: .269/.354/.469, 11 HR, 46 RBI, 38 R
Reserve 2: .287/.332/.476, 11 HR, 47 RBI, 36 R
The National League starting shortstop is Troy Tulowitzki of the Rockies, with Hanley Ramirez and Starlin Castro as backups.
Analysis: Tulo is ostensibly the cream of the crop, and might be one of the five most exciting guys to watch in-person. But while the rest of the hardball world crowns the Rockies captain as the next Superman of shortstops, let's point out the man's kryptonite:
This isn't a one-half aberration. For his career, Tulowitzki's average and on-base percentage are fifty points higher at Coors than on the road. I'm not trying to be a contrarian for the sake of reaction; you can go to other parts of the Internet for those HOT TAKES. Yet, the numbers do beg the question: is Tulowitzki an All-Star, or merely a product of a friendly environment? (Note: I'm somewhat concerned that I upset the Colorado fan base, one of the nicer, more knowledgeable contingents in sports. Luckily, I think the state's relaxed cannabis laws will temper any fervor in my direction.)
Outfield
Starter – Moved to DH:.310/.404/.596, 21 HR, 59 RBI, 55 R
Starter: .311/.377/.520, 12 HR, 41 RBI, 51 R
Starter: .315/.420/.529, 12 HR, 48 RBI, 42 R
Starter: .309/.397/.521, 11 HR, 45 RBI, 40 R
Reserve: .295/.359/.476, 11 HR, 29 RBI, 57 R
Reserve: .252/.345/.385, 8 HR, 29 RBI, 38 R
Reserve: .271/.305/.389, 39 R, 24 RBI, 32 SB
The National League starting outfield is comprised of Giancarlo Stanton of the Marlins, Carlos Gomez of the Brewers and Andrew McCutchen of the Pirates. Yasiel Puig, Hunter Pence, Jason Heyward and Billy Hamilton serve as backups.
Analysis: In my lineup below, Puig takes the spot of Stanton, with the Miami bomber moving to DH. Why Stanton to DH? I want the man playing the entire game, as Stanton wields the most dreaded lumber in baseball. What that beast does to baseballs would have him burned at the stake in the 1690s.
Puig's June slump (zero homers, .217 batting mark in the last 22 games) could make the argument that Pence deserves the starting slot. However, on one of baseball's biggest stages, Puig is the type of cat who shines when the light is at its brightest.
After a tumble out of the gate, McCutchen has been one of the toughest outs since mid-spring, hitting .339 with 11 homers in his past 59 contests. The perpetually underrated Pence – although I guess it's hard to call someone making $16 million this season "underrated" – is having another fine year, leading outfielders in runs and ranking sixth in WAR.
The two question marks are likely Heyward and Hamilton. Although he's batting a pedestrian .252, Heyward's range and defense (according to Fangraphs, his defensive rating is best among NL outfielders) make him a viable late-game replacement. The rookie Hamilton may seem like a gimmick, but Blazin' Billy (or Happy Feet, or Billy Bags…we need to settle on a handle for him ASAP) has been raking over the past month (.313 in last 24 games), and his speed can be utilized on the base paths (32 steals, second in the majors) and outfield (which fuels his 13.9 defensive rating, second-best among NL outfielders). Plus, watching a pitcher fidget when Hamilton is on base is pure schadenfreude.
Lineup
RF: McCutchen
LF: Puig
SS: Tulowitzki
DH: Stanton
1B: Goldschmidt
CF: Gomez
2B: Utley
3B: Frazier
C: Lucroy
Starting Pitchers
Starter:116 IP, 1.86 ERA, 0.84 WHIP, 119 K
Reserve: 116.1 IP, 2.01 ERA, 0.90 WHIP, 105 K
Reserve: 93.2 IP, 2.11 ERA, 1.00 WHIP, 88 K
Reserve: 103 IP, 2.53 ERA, 1.19 WHIP, 97 K
Reserve: 102.2 IP, 2.63 ERA, 1.14 WHIP, 111 K
Reserve: 72.1 IP, 2.24 ERA, 0.91 WHIP, 94 K
Reserve: 112 IP, 2.41 ERA, 0.96 WHIP, 94 K
The National League starting pitcher is Johnny Cueto of the Reds, with Adam Wainwright, Josh Beckett, Jeff Samardzija, Madison Bumgarner, Clayton Kershaw and Julio Teheran as other selected hurlers.
Analysis: The fact that Cueto leads the NL in ERA and WHIP while working half his games in firework-friendly Great American Ball Park is beyond ridiculous. It should also allow us to retroactively award Johnny Beisbol the 2012 Cy Young over R.A. Dickey, who was bestowed the honor despite pitching in cavernous Citi Field for an atrocious Mets squad.
At first glance, the sabermetrics appear to signal regression in Cueto's future, with his FIP and xFIP nearly a run higher than his ERA. However, further examination reveals the Cincinnati ace has historically had discrepancy between these figures, which can be chalked up to a somewhat middling strikeout rate. In short, Cueto has been the best arm through the first half in the National League.
Filling out the rest of the rotation was quite the endeavor, as 20 pitchers in the NL flaunt an ERA under three. Nonetheless, that's a formidable group. I suppose some could protest Kershaw, as he's only started 11 outings in 2014. Then again, he also owns a 2.21 ERA in the past four seasons COMBINED.
Toughest omissions were Henderson Alvarez, Tanner Roark and Tim Hudson.
Relievers
Reserve: 32.2 IP, 1.93 ERA, 0.98 WHIP, 43 K
Reserve: 36.2 IP, 0.98 ERA, 1.06 WHIP, 47 K
Reserve: 22 IP, 2.45 ERA, 0.77 WHIP, 44 K
Steve Cishek, Tony Watson and Aroldis Chapman are the bullpen options for the National League.
Analysis: Watson has been a tour de force for the Buccos this season, holding the bullpen together in the midst of Jason Grilli's misfortunes. Cishek benefits from Miami's pitching-generous dimensions, yet his 2.77 ERA and 1.07 WHIP on the road prove he's legit. As for the Cuban Missile, I'm sure most in the southeast of the country are clamoring for Craig Kimbrel. Unfortunately, Atlanta's closer is walking over four batters per nine innings, and Chapman is striking out an astonishing 18 batters per nine innings. That's what we call "getting it DONE." Besides, are you telling me you don't want to watch Chapman and his 100-plus MPH cheese?
American All-Stars early next week.
Joel Beall is a writer for FOXSports.com and WhatIfSports.com. He lives with a Golden Tee machine and a jump shot that's broken. Reach Joel on Twitter @JoelMBeall
Shortstop Road Splits
| | | | |
| --- | --- | --- | --- |
| Player | Average | OBP | SLG |
| Troy Tulowitzki | .256 | .365 | .465 |
| Starlin Castro | .294 | .354 | .528 |
| Hanley Ramirez | .257 | .350 | .412 |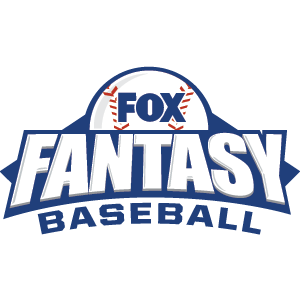 FOX Fantasy Baseball
Join or Create a Free League
Play Now!