Minor League Notebook
Futures Game? Many of the players I saw in the MLB Futures Game
could be playing in the major leagues today. I was very impressed
with the quality of play I saw when the US top prospects took on
the World. Uf you thought this crop of pitchers was good, wait
until the next wave arrives. The group that was drafted in June
this year may be as good as any in recent years. Baseball will see
tremendous arm strength, outstanding repertoires and very good
pitch command in the coming seasons. The Futures Game was a
showcase for a few of the upcoming great arms.
Most All-Star Games at every level of baseball seem to be
dominated by quality pitching against very good hitting. As the old
saying goes, "good pitching beats good hitting." I'm a believer.
Always have been.
Pitching was certainly on display in Phoenix on Sunday, July 10.
The Futures Game, a product of Major League Baseball, was held as
the first event in All-Star Week. It brought together the best
players born in the United States versus the best in other
countries of the world. The United States team came from 12 states.
The World team represented 11 different countries.
In this piece, I'll discuss the pitchers that got my attention.
Next week I'll review the hitters.
It's important to note that I am not listing the pitchers in any
particular order. There is no intent to rank the pitchers, although
I will make comments that provide a separation from one to the
other.
Matt Moore – LHP – Tampa Bay Rays (New Mexico) Triple-A
Durham
Wow! I sat up in my seat and couldn't get my eyes off his
mechanics. He threw the ball like he was in a rocking chair playing
catch on the front porch. He has such an easy motion that he makes
pitching look easy. Moore threw mostly totally effortless fastballs
and hit 98 mph regularly on the radar gun. He also throws a wicked
curve and a changeup, but he didn't use them in his inning of work.
From what I saw, Moore is ready to pitch for Tampa Bay right now.
Just imagine the rotation the Rays will have with David Price,
James Shields and Moore. Not to mention Jeremy Helickson. Believe
it or not, Moore was an eighth-round draft choice.
Moore turned 22 in June. He had some hiccups with his delivery
when he first signed, but from my observation they are long gone.
He uses the same delivery regardless of the pitch. What I liked
most about Moore was his ability to throw his curveball so
effectively to change the balance of the hitters. He didn't use it
much, but it was an awesome pitch.
Given the Rays' reluctance to move pitchers along quickly, Moore
is a stash in keeper leagues. He'll make his owners very happy, it
just might take a while for him to get his chance.
Drew Pomeranz – LHP – Cleveland Indians (Mississippi) Double-A
Akron
The 2010 first-round draft choice of the Tribe struggled
mightily in his two-thirds of an inning. I have seen Pomeranz in
the Instructional League as well as spring training. He has a
tremendous future as the ace of the Indians' staff. His fastball
sits at 94, but it is not unusual for him to hit 96 with little to
no effort. In the Futures Game he got way too much of the plate.
While he had an easy time with the first two hitters, he lost his
mechanics and started grooving some pitches. I didn't notice any
change in his arm angle, but he simply couldn't get the ball down.
He tried to finesse the hitters and hit the black of the plate. It
didn't work. Regardless of velocity, good hitters can cream the
ball if the location is too good, and that's what happened. Don't
give up on Pomeranz based on one performance. He's a solid No. 1
starter in the making.
He's currently pitching at Akron after starting the season at
High-A Kinston. Pomeranz should be in the big league rotation in
2012, following the same script the Indians used with Alex White.
Jacob Turner – RHP – Detroit Tigers (Missouri) Double-A
Erie
As a former first-round selection, Turner is the best pitching
prospect in the Tigers' organization. In the Futures Game, he
appeared in the ninth inning and he had an easy two-thirds of an
inning. He used a fastball at 92 and 93 miles per hour as well as
back-to-back 75 mph curves. His curveball was of the 12-to-6
variety that is intended to fool the hitter and get him off balance
following a diet of fastballs. Turner looked very smooth and
confident on the mound. While he wasn't as overpowering with his
fastball as some of the other pitchers, he got great sink on the
pitch. I don't see him overwhelming hitters. I think he'll have
solid outings and keep his team in games by mixing up a good
fastball with that solid, plus curve. I look for Turner to be
pitching in the Tigers' rotation as a mid-rotation starter as early
as later this season. No later than 2012.
Brad Peacock – RHP – Washington Nationals (Florida) Triple-A
Syracuse
Peacock is another of the fine young arms being stockpiled by
the Nationals as their reward for being inept for the past few
seasons. Along with arms like Jordan Zimmermann, Stephen Strasburg,
Drew Storen and Tyler Clippard, the Nationals are beginning to
build a nice inventory of pitchers.
Peacock is a low to mid-90s fastball pitcher with a repertoire
that also includes a "knuckle" curve and a slider. He showed good
command of his entire arsenal in the game and based on what I saw,
I think he will continue to miss bats regularly. He has a "lights
out" strikeout-to-walk ratio because of superb command and refined
mound mechanics. Look for Peacock to be among the top strikeout
pitchers if he keeps showing his current repertoire. He's a steal
from the 41st round of the 2006 draft.
When I saw Peacock in the Arizona Fall League he was working out
of the bullpen. I wouldn't be surprised if that's where he pitches
for the Nationals. That will minimize his fantasy value, as he
won't replace Storen as a closer. He'll provide holds as well as a
good WHIP, ERA and strikeouts for his owners.
Shelby Miller – RHP – St. Louis Cardinals (Texas) Double-A
Springfield
The Cardinals can breathe a sigh of relief. With Miller hanging
around in their organization, one of the starting rotation spots
will be solidified for years to come. It's now a matter of when he
will get the call. I would do it sooner than later, because Miller
certainly showed he was ready to face big league competition.
Miller, a former first-round selection is a solid athlete with
an ability to command the strike zone. He's a strikeout pitcher
with good downward movement on his fastball. Miller didn't change
speeds to any degree, sitting at 92 on most pitches. I would have
liked to see him take something off the fastball more often. He
threw only a couple of off-speed pitches during his one inning of
work.
Miller generally has higher velocity than the 92 he consistently
threw in the Futures Game. While it isn't alarming, it raised a bit
of a yellow flag for me. He touched 94 only once. What makes his
fastball so effective is the movement and bite he generates. He's
an outstanding pitcher with a great future, but I'm going to keep
my eye on that velocity.
Jarred Cosart – RHP – Philadelphia Phillies (Texas) High-A
Clearwater
Cosart just carved up the three hitters he faced, striking out
two. Imagine seeing the ball coming at you at 97 miles per hour and
then, bam! A 79 mph curve comes a calling. It really wasn't fair at
all. He has some kind of great arm.
Cosart was a 38th-round selection in 2008. That's worth
repeating. 38th round. Due to their fantastic pitching staff, The
Phillies have the luxury of taking it easy with him. He was signed
out of high school so he's still very young at only 21 years old.
Cosart did have an elbow problem last year, but he looks very
healthy this year. Once he does make the big club, look for tons of
strikeouts with great movement on his pitches and a full repertoire
of nasty stuff, but don't look for him until 2013 at the earliest.
He's a guy I will keep very high on my personal draft day list for
a long-term keeper league. He's special.
Kyle Gibson – RHP – Minnesota Twins (Missouri) Triple-A
Rochester
Gibson was a first-round selection of the Twins. He isn't
overpowering, but man does the ball move. He's really a mid-80s
pitcher with very good command and control. He throws a good slider
and a workable changeup. But when the velocity isn't high to begin
with, the changeup isn't as meaningful a pitch. Gibson will make
his money on his command and control. He will pitch to contact and
give up base hits. He showed a very good move to first base, easily
picking off a runner in the game. I'm not sold on the fact that
Gibson is a staff ace. I think he's a mid-rotation guy at best who
will keep his club in games, so don't look for many strikeouts.
Gibson is a tall, lean pitcher at 6-foot-6 and 210 pounds. Since
he isn't overpowering, he will have to rely on finesse, a good
defense and getting calls from the umpires to be all the Twins
think he can be.
Since the organization isn't deep in pitching, it is counting
upon Gibson to be one of its primary rotation starters beginning
next season, if not at the end of 2011. I wish I could be as
optimistic as the Twins, but I'm not. I will avoid him in my
fantasy drafts.
Tyler Skaggs – LHP – Arizona Diamondbacks (California) Double-A
Mobile
Skaggs and Jarrod Parker represent the type of future pitching
lurking in the D-Backs' organization. Skaggs was first-round
supplemental draft pick of the Angels. He came to Arizona in the
trade for Dan Haren. No Skaggs, no deal.
Skaggs is a poised, crafty lefty with size and athletic ability.
He throws in the low-90s but it's his breaking pitches that will
make or break his career. If he hangs his curveball he gets belted.
But when he can locate those breaking balls, he's very tough to
hit. He will be the type of pitcher that will depend totally on
location for his success. He will have to go through his entire
repertoire to get hitters out. I think we'll see lots of foul balls
and high pitch counts with Skaggs. He'll be a strikeout pitcher in
the big leagues because nothing comes to the plate straight. He
scuffled a bit in his first start at Mobile after having been
promoted. His fastball sinks, his breaking balls break and he's in
control. I see him in the rotation by 2012.
Julio Teheran – RHP – Atlanta Braves (Columbia) Triple-A
Gwinnett
We've already seen Teheran spot start for the Braves this
season. His body type reminds me of Juan Cruz, a slight frame
pitcher with a big, big arm.
Teheran has outstanding control of his blazing fastball. He is a
strikeout pitcher. Period. If his command leaves him, he will get
the ball up in the zone and get hit. That doesn't happen very
often, but it happened in the Futures Game. He was up in the zone,
he couldn't locate his pitches and he got hurt. He throws a moving
94-96 mph fastball and a wicked curve and very deceptive changeup.
That entire repertoire is enough to carry him to a successful
career for the Braves, but he has to be more a pitcher than thrower
to realize success. So far he is 10-1 this season with a 1.70 ERA
at Triple-A.
Teheran is really next in line to make the Braves' rotation. He
is one of the reasons the club can consider trading a veteran
right-handed pitcher like Derek Lowe. Teheran isn't as dominating
as Michael Pineda, but he's a very solid pitcher with a strong
power arm. Consider picking him up in your 2012 draft. He'll be a
starter and he'll be a good one. It may take him time to adjust to
hitters, but be patient with him. Your patience will pay dividends.
Carlos Martinez – RHP – St. Louis Cardinals (Dominican Republic)
High-A Palm Beach
Another super pitching prospect for the Cardinals, Martinez, 19,
showed outstanding pitch and velocity variation in his inning of
work. He has a plus cutter that keeps hitters off balance. Throwing
in the mid-to-upper 90s with command and control, Martinez is a
very complete pitcher. He compliments his fastball with a very
solid curve and a knee buckling changeup. He competes pitch to
pitch and uses good mechanics. He isn't very advanced yet, pitching
in the Florida State League, but his future is bright for an
organization that needs pitching. No need to target him for 2012
yet as he is still in early development.
Martin Perez – LHP – Texas Rangers (Venezuela) Triple-A Round
Rock
I was a little disappointed in Perez from a command and pitch
location perspective. He certainly had a wide variety of pitches
including a fastball that he throws in the low-90s, a curve and a
changeup. I didn't think the secondary pitches were as sharp and as
crisp as they will be when he is a finished product.
Perez looked more hittable than most of the other pitchers in
the game. He left pitches over the plate after falling behind
hitters. I think commanding his pitches and repeating his delivery
could be an issue moving forward. He certainly has a good arm, but
other than his physical makeup, comparisons I have heard to the
early Johan Santana seem unearned.
His promotion to Round Rock came after the Futures Game. I think
he will suffer from some issues that many lefties face regarding
harnessing his pitches and not getting too much of the pate. I must
admit that I am not high on Perez at this point of his development.
Arodys Vizcaino – RHP – Atlanta Braves (Dominican Republic)
Double-A Mississippi
Vizcaino may be just a little lower in prospect ratings than his
Braves teammates Julio Teheran and Mike Minor, but this guy can
pitch. I really like the plus curveball that he uses in combination
with the low-90s fastball. He has had some health issues in the
past, suffering from a back muscle issue in 2009. That's a warning
sign to me, but he sure looked fine when I saw him. I've seen what
back issues can do to pitchers. (case in point – Roy Oswalt.)
Vizcaino came from the Yankees along with Melky Cabrera for
Javier Vazquez and Boone Logan. That's when the Braves couldn't
find a home for Derek Lowe so they cut payroll by trading Vazquez
instead. What a steal for the Braves. I'm sure the Yankees would
like a mulligan on that.
Vizcaino is pitching in Double-A with a strikeout-to-walk ratio
as well as hits-to-innings pitched differential. I think he's going
to be an outstanding big league pitcher and he's one to keep an eye
on. I'm very high on his chances to be a very good big league
pitcher a couple of seasons from now.
Tyler Thornburg – RHP – Milwaukee Brewers (South Carolina) –
High-A Brevard County
Thornburg really mixed up his pitches and changed the eye levels
of hitters with a wide variety of pitches that included a 94-95 mph
fastball with late life and a very, very solid curveball that
clocked in at about 80 mph. His velocity differential kept hitters
way off- balance, and he looked like a pitcher with confidence and
an ability to understand how to get hitters out. He isn't very big
at 5-foot-11, but he misses bats and should be able to use his
combination of pitches in sequence to continue on his early strike
out pace.
Drafted last season, Thornburg has made a very positive
impression quickly. He's pitching in High-A ball, but he has enough
ability and mound presence to move quickly in the Brewers system.
He was promoted to that level following the Futures Game.
I believe he's going to be an outstanding starter for the club,
but not an ace. I see him as a middle of the rotation guy that
keeps his team in the game, is economical in his pitch count and
has the ability to get a big strikeout when one is needed. Keep
your eye on Thornburg.
Kelvin Herrera – RHP – Kansas City Royals (Dominican Republic)
Double-A NW Arkansas
Herrera gets lost in the Royals' organizational discussion with
pitchers like Jake Odorizzi, Mike Montgomery, Dan Duffy, Chris
Dwyer, Tim Melville, and John Lamb getting much of the publicity,
just to name a few. Herrera just isn't perceived to have as high a
ceiling as the others and he isn't a high profile starting pitcher.
However, he has had a fantastic season at Northwest Arkansas and it
earned him a trip to the Futures Game.
With Lamb having had Tommy John surgery this season, Herrera
might move up one notch on the pecking order.
He has developed a very good changeup that has served him well
out of the bullpen. He has been a strikeout machine while yielding
a .175 batting average to opposing hitters over two classifications
this season. He has given up only five bases on balls while
striking out 49. That's the type of guy to have coming out of the
bullpen. The Royals need bullpen arms, and he's on target to pitch
in the pen at some point in the future.
CONCLUSIONS
I am one who believes that pitchers can make an easier
transition initially from the minors to the major leagues. A
pitcher has the ball in his hand and he is in control of the game.
He can get out ahead of hitters until the hitter adjusts. Hitters
don't have the same luxury. They do most of the adjusting and it
takes hitters much longer to get used to big league pitching. In
general, the difference between minor league pitching and major
league pitching is vast.
Mike Trout, whose arrival in the major leagues was much talked
about and anticipated has struggled so far in the big leagues. The
same applies to Jerry Sands, Brandon Belt. David Cooper, Domonic
Brown, Anthony Rizzo and more. The list goes on. It takes a couple
years to become a hitter at the major league level. Yes, there are
exceptions. In general, adjustments take a long time.
It's my opinion that pitchers can find big league success more
quickly than hitters. Michael Pineda, Brandon Beachy, Josh
Collmenter, Rick Porcello, and Tommy Hanson among many others found
success in their first season. Some have tailed off a bit after
teams adjusted back to them (Porcello for example) but for the most
part, they have maintained their ability to get big league hitters
out. I think research will indicate that more pitchers have early
success than hitters. Yes, there are always, always exceptions. But
many general managers prefer to have hitters get lots of
development time in the minor leagues before calling them to the
majors.
The pitchers at the Futures Game showed several common
components. Most had good, sound mechanics. They have been taught
well and they have learned. They are each a work in progress. Some
are more advanced than others. I would select Moore, Teheran,
Pomeranz and Miller in a draft today if it were a keeper
league.
There are many more high quality, high octane, high upside
pitchers on the horizon. Guys like the Giants' Zach Wheeler, the
Padres' Casey Kelly, the Pirates' Jameson Taillon and Stetson
Allie, the Yankees' Dellin Betances and Manny Banuelos are all
rising stars in the galaxy of pitching prospects. Pitchers like the
Mets' Jenrry Mejia, the Royals' Jake Odorizzi, the Rangers' Tanner
Scheppers and others will keep freshness and excitement in the
game. While none will equal the debut of Washington's Stephen
Strasburg, the new crop of pitchers will help keep their team in
games and give their club a chance to win. The Futures Game was
just the hors d'oeuvre. The main course is coming. The desert will
follow when the 2011 draft crop finds their way to The Show. More
good arms are on the way. We haven't really seen anything yet.
Bernie Pleskoff is a former pro scout for the Houston Astros
and Seattle Mariners. He is a graduate of the Major League
Scouting Bureau's Scout School in Phoenix.
Follow @BerniePleskoff on Twitte and at MLB.com in the
contributors/opinion section.
Get a FREE RotoWire 10-day trial (no credit card required) at
href="http://www.rotowire.com/users/ad_jump.asp?id=700">RotoWire.com

.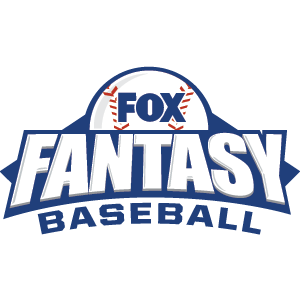 FOX Fantasy Baseball
Join or Create a Free League
Play Now!