RotoWire: Potential fantasy baseball deep sleepers
While I ponder which was the lowest point in recent Phillies history, Jeff Francoeur's 48-pitch relief appearance or the hiring of Ruben Amaro Jr., here is what's on my mind this week…
A slew of prospect promotions in June isn't all that unusual given the requirements around service time, free agency, and the always-confusing Super-Two arbitration deadline. Reportedly, the deadline is a bit later this year, though guys like Carlos Correa and perhaps Francisco Lindor are probably right on the border. As others like Steven Matz, Miguel Sano, and Corey Seager await the call, let's look at some current (and maybe some past) major leaguers who could soon play their way into more playing time, thus increasing their fantasy value. I'll be digging fairly deep here.
Catcher
Cameron Rupp, PHI: This is strictly for NL-only leagues, but according to manager Ryne Sandberg, Rupp could start seeing more playing time at the expense of Carlos Ruiz. Rupp is batting just .235/.303/.324, but Ruiz is faring even worse at .231/.302/.269 with no home runs, and he's 36 years old playing on a team going nowhere. Rupp isn't going to remind Phillies fans of Mike Lieberthal, as he hit a paltry .165/.256/.299 last year, at Triple-A no less. He was better in 2013 and prior, but there's still not much to suggest he's going to be anything more than a backup going forward. Still, any catcher receiving semi-regular playing time in NL-only leagues has some value.
Hank Conger, HOU: The Astros keep promoting all these stud prospects for an all-in 2015 season, but their only really viable catching prospect is Jacob Nottingham, who's currently hitting .342/.400/.587 in Low-A. He's probably more of a 2018 option. For now, Jason Castro looks to be the starter, but he's batting just .218/.289/.404 and has been losing time recently to Conger. Conger has been somewhat better, batting .222/.333/.444 with four home runs in 72 at-bats, and though he's yet to really put it together at the big league level, the Astros could be growing weary of having Castro disappoint for the second straight season coming off his breakout 2013.
First Base
Jonathan Singleton, HOU: Chris Carter has 11 home runs and a 14.6 BB%, but he's also batting just .201 while striking out in 33.6% of his plate appearances. Carter's ISO is down 73 points over last year's .264, and you have to wonder how long the Astros will accept the occasional long ball and little else from him. Meanwhile, Singleton, fresh off a disappointing 2014 with the Astros, is batting .280/.379/.544 for Triple-A Fresno with 14 home runs and a solid 55:39 K:BB. He's also not going to hit for a high average in the big leagues, but the Astros may soon look to see if he can hit better than .201, which he should be able to do with the extra 2015 minor league seasoning. Normally I'd expect a team to exercise patience with a player who has Carter's light tower power, but this is a team in win-now mode, so if they think Singleton can do a better job, he'll get a shot.
Kyle Blanks, TEX: Blanks is buried behind Mitch Moreland and Prince Fielder for 1B/DH at-bats, but he's also seen time in the outfield, and with the unsettled situation in left field, Blanks could be the guy to fill in there on a regular basis. Delino DeShields is hurt. So is Josh Hamilton, and Jake Smolinski is batting .138 in his 72 plate appearances. Meanwhile, Blanks is batting .313/.352/.522 in 71 PA's, including three home runs. His 20:3 K:BB is ugly, but we've seen recently that in small spurts, he can get hot and be a strong performer. He's had trouble staying healthy throughout his career, but he's 100 percent right now, shows good power and can be a nice pickup in deeper formats.
Second Base
Christian Colon, KC: I could take this opportunity to talk about what a joke the All-Star voting process has become, as it's entirely possible that Omar Infante, he of the .221/.229/.307 triple slash, no home runs, and a stellar 32:3 K:BB on the year could be the AL starter at second base. What really should happen instead, is that Colon replaces Infante in the starting lineup for the Royals and Jose Altuve is the AL second sacker. Colon was the fourth overall pick in the 2010 draft, and though he's failed to live up to expectations, look at how Alex Gordon and Mike Moustakas have become late bloomers. He's hitting .261/.329/.304 in 77 PA's for the Royals after batting a solid .311/.366/.433 in Triple-A last year. He'll hit a few home runs and steal some bases, neither of which Infante does at all these days. Colon has seen time at second, third, and short this year and will probably continue to be a super-utility type, but perhaps eventually the Royals (and whomever is voting 35 times for Infante) will wake up and realize that Colon should be the starter.
Shortstop
Nick Franklin, TB: Yeah I know Franklin isn't hitting just yet, but with Asdrubal Cabrera batting a paltry .203/.264/.313, at some point soon, the Rays may just give the job to Franklin and say "you have a month, let's see what you can do." He's hitting just .129/.206/.242, but he has a solid minor league track record, including a .923 OPS in eight games for Triple-A Durham this year, so maybe he just needs assurance that he'll be in the lineup for the foreseeable future. Franklin's 8.8 BB% is decent, he's not going to carry a .167 BABIP all year, and with his track record as a solid prospect, I'm not convinced he's going to be a bench guy in his prime years. I'd certainly roll the dice in deeper leagues.
Third Base
Lonnie Chisenhall, CLE: I don't necessarily blame the Indians for sending Chisenhall down again. After all, he was batting just .209/.241/.345 in 177 at-bats, so it's hard to say he didn't get a real shot at holding the job down. For now at least, he's been replaced by 23 year-old Giovanny Urshela, who had been hitting an uninspiring .275/.301/.475 in 80 Triple-A at-bats. Urshela opened his MLB career with a .250 average and a HR in his first seven games, but is he going to stick around? Seems doubtful, as Urshela has never shown us much in the minors, while Chisenhall has certainly done so. Since being sent back down, Chisenhall has hit angry – .407/.500/.741 in 27 at-bats, including a pair of home runs and three doubles. He's just a career .253/.300/.408 big league hitter, but I'm far from ready to give up on his upside.
Outfield
Dalton Pompey, TOR: I was pretty bullish on Pompey coming off a 2014 season in which he rose from High-A ball to the big leagues, but given the shot at everyday playing time, he posted a .601 OPS and got himself demoted to Triple-A. Since then, Pompey has a middling .734 OPS in 34 games, but in his last 10 games, he's batting .372 with thee home runs. He was actually also demoted from Triple-A to Double-A, but at least recently, he appears to have found his stroke. The Jays are currently using Kevin Pillar in center, and he has just a .642 OPS, so the door is wide open for a Pompey return. Keep him on your radar.
Dan Robertson, LAA: If there's any position that a team needs to upgrade the most, it would be the Angels' left field situation. Call it the curse of Josh Hamilton if you want, but right now on the RotoWire team depth chart, left field reads "1. Efren Navarro 2. Matt Joyce 3. Dan Robertson". We know Navarro is a career minor league and Joyce is batting .181, but what about this guy Robertson? There doesn't appear to be much here. Robertson made his MLB debut last year with the Rangers, batting .271/.333/.333 in 197 PA's with one home run and six steals. He has no real power to speak of, but he did post a 9.5 BB% in Triple-A this year and a 14.2% mark in Texas last season. He'll run a bit, having stolen 23 bases in 2013, and he's 2-for-5 in three games so far with the Angels. Perhaps they'll give him enough of a look to provide fantasy owners with some AL-only value.
Arismendy Alcantara, CHC: The Cubs infield is ridiculously talented, but the outfield is a different story. With Jorge Soler injured, the current alignment appears to be Chris Coghlan, Dexter Fowler, and Chris Denorfia. Not exactly the Pirates' outfield. Meanwhile, Alcantara is batting .270/.335/.521 for Triple-A Iowa, including 10 home runs and 11 stolen bases. Alcantara has just a .594 OPS in 304 career big league at-bats, but he's still just 23, and with the state of the Cubs' outfield, he's likely to get another chance soon.
Starting Pitchers
Matt Moore, TB: Moore of course underwent Tommy John surgery early last year, but he's closing in on his 2015 debut. In a pair of rehab appearances, he has a 2.70 ERA in 10 innings, though his 6:5 K:BB leaves something to be desired. Look for the left-hander to need close to the full 30 days maximum rehab time, but he should make his return at some point late this month. Moore has flashed ace potential at times when he's been healthy, but he's also had some struggles with his control. Still, if you're looking to speculate on a starter over the second half, he should be in your sights.
Vance Worley, Pit: Worley has had his ups and downs as a big leaguer, but he should at least be on your radar in NL-only formats. In his last eight innings out of the pen, he's allowed just one run while posting a 5:0 K:BB. Overall in 47 innings, his 1.49 WHIP leaves a lot to be desired, and his K/9 in that time sits at just 5.4. He did have a 2.85 ERA in 110.2 innings last year though, so it's dangerous to write him off at this point. Worley could replace Jeff Locke at some point in the near future and would at least be worth a bench spot in NL-only leagues.
Relief Pitchers
Wade Davis, KC: Greg Holland may very well have been the best closer in baseball last year, but in 2015, Davis gets my vote for the best reliever so far. In 28 innings, Davis has allowed ONE RUN with a 31:9 K:BB while Holland allowed three runs without retiring a single batter in his last outing. He averages 95.7 mph with his fastball while posting a 10.0 K/9 and 2.9 BB/9. There is no indication that a change in roles is imminent, but with as well as Davis has pitched, he should be owned in all but the shallowest of formats.
Jason Motte, CHC: Injuries have limited Motte the last couple years, but with the Cubs' bullpen situation being as unsettled as it is, he could have some serious fantasy value soon. For the year, Motte has a 3.33 ERA and 1.19 WHIP, but even better, in his last 10 innings, he hasn't allowed a run while allowing five hits with an 8:2 K:BB. He has Hector Rondon and Pedro Strop to contend with, and eventually Rafael Soriano could be in the mix, so even though Motte is throwing very well and he has the experience to handle the role, this situation is very much up in the air.
Get a FREE RotoWire 10-day trial (no credit card required) at RotoWire.com.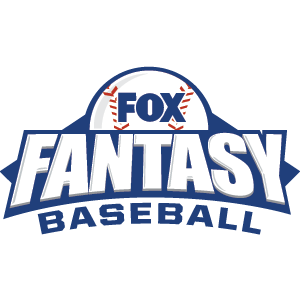 FOX Fantasy Baseball
Join or Create a Free League
Play Now!