Cubs' Rizzo could get call up soon
Welcome to the latest edition of "Free Agent Frenzy," which will try to steer you in the right direction when trying to fill roster spots.
Note: Ownership percentages below are from FOXSports.com leagues. We'll try to stick to the general rule that no player will appear twice in Free Agent Frenzy during a four-week period.
Catcher
Standard Leagues: Jarrod Saltalamacchia (14.2 percent owned) has always had big power potential, and so far this season he has eight home runs in 117 at bats. His batting average is probably going to go down, but he might hit 20 homers, and his increased line-drive percentage this year suggests some improvement. Salty is a better than average mixed-league backup.
Deep Leagues: Many people predicted a big season for Reds' rookie Devin Mesoraco (3.1 percent owned). He hasn't produced much over the season's first two months due partly to lack of playing time, but hit his second and third homers of the season on Thursday and Saturday, respectively. It's hard to say of Mesoraco's mini-outburst is a fluke or a sign of things to come, but in a deep mixed league, isn't a small bet on his power worth your time?
First Base
Standard Leagues: Congrats to Cardinals' rookie Matt Adams (3.3 percent owned), who hit his first career homer on Sunday. With Lance Berkman, Allen Craig and Matt Carpenter all on the DL for the Cards, Adams has the first-base job to himself for the time being, and figures to at least be part of a platoon when Craig returns in the next week or so. It's hard to know yet if Adams is ready to hit big-league pitching, but he's loaded with power potential (32 HRs at Triple A last season). If one of the Cards' outfielders – we're looking at you, Carlos Beltran – suffers an injury and forces Craig to the outfield, Adams' opportunities to play will increase.
Deep Leagues: Anthony Rizzo (1.4 percent owned) is hitting the snot out of the ball at Triple A, with 17 homers in 47 games. The Cubs hinted recently that Rizzo will be called up on June 8, when they need to use the designated hitters in an American League park for the first time this season. If Rizzo hits, they'll find a way to keep him around (and move Bryan LaHair to the outfield). It's not like the Cubbies are tearing the cover off the ball, right?
Second Base
Standard Leagues: Brian Roberts (17 percent owned) started his rehab assignment last week, and could return in a couple of weeks from a year-long absence due to concussion-related issues. Do we know if Roberts will be effective after such a long hiatus? Of course not. But if you're looking to stash a middle infielder, Roberts has a history of being a terrific basestealer and run scorer. Roberts is certainly a gamble, but one with upside.
Deep Leagues: Orlando Hudson (1.6 percent owned) is expected to be the starting third baseman for the White Sox during Brent Morel's injury absence, and perhaps beyond since Morel can't hit. The O-Dog's usually solid production dropped off in 2011 and early 2012, but playing home games at the hitter's hell of PETCO Park certainly didn't help. His new home park is much friendlier, and he should hit for a solid average while stealing a few bases.
Third Base
Standard Leagues: Brandon Inge (1.7 percent owned) is expected to come off the DL early this week, adding some sorely needed punch to the A's lineup. Inge's .234 career batting average is awful, but he could give you a homer a week while someone else is hurt.
Deep Leagues: Former Orioles prospect Josh Bell (0.3 percent owned) has the chance to become the Diamondbacks' everyday third baseman following Ryan Roberts' demotion to utility status (though Roberts did start at the hot corner on Saturday and Sunday). Bell hit 19 home runs in 101 games at Triple A last season, and while we should remember that the Orioles dealt him to the D-backs for a player to be named later in April, any player with Bell's power and a shot at regular playing time is worth a look in deep leagues.
Shortstop
Standard Leagues: What's not to like about Tyler Greene (2.3 percent owned)? He's playing almost every day, carries eligibility at both second base and shortstop, and already has four homers and six steals. Greene hit 15 homers and swiped 30 bases between the minors and majors last season, and should be scooped up in all formats.
Deep Leagues: Drew Sutton (0.1 percent owned) probably shouldn't spend a couple of games batting cleanup for anyone, let alone a World Series contender, but he's certainly worth considering in AL-only leagues. Though we're far removed from Sutton's 20-20 Double-A season in 2008, he hasn't had much regular playing time since then. He probably won't play every day for the Rays either, but his bat will help him contribute in a utility role. Nobody on the Rays stays on the bench for too long.
Outfield
Standard Leagues: Dayan Viciedo (18.4 percent owned) swings at everything within 20 feet of home plate (four BB in 158 plate appearances), but he has plenty of power, and could hit 25-30 home runs this season while playing home games at the Cell. I saw Viciedo slug a pair of homers in a Triple-A game last season (Josh Bell hit a pair in the same game), and even though he's built like a fire hydrant, his power seems to be legit. Also, just so you know, Viciedo was pegged for this slot before he slugged three homers and knocked in 10 runs from Thursday through Sunday. He was owned in less than 10 percent of our leagues a few days ago.
Deep Leagues: Quintin Berry (0.1 percent owned) had 19 stolen bases in 39 minor-league games before his promotion last week, and his first major league hit was a bunt double. A bunt double! Berry isn't expected to stick around beyond Austin Jackson's return from the DL – hopefully June 5 – but for the next week or so he might steal you a handful of bases. He already has three in his first five games.
Starting Pitcher
Standard Leagues: Edwin Jackson (23.6 percent owned) has flown under the radar in pitching-rich Washington, D.C., but he's been putting together a strong season, with a 3.38 ERA, a 1.01 WHIP and 50 strikeouts against 12 walks in 58 2/3 innings. Jackson's K/BB rate is a career-best by a lot, and bodes well for the rest of the season. E-Jax has always been loaded with talent, and might finally be putting everything together.
Deep Leagues: After some early-season struggles, Baltimore's Brian Matusz (8.6 percent owned) seems to be turning things around a bit, with an 3.92 ERA and 1.31 WHIP in his last seven starts. About 14 months ago, Matusz was regarded as one of the game's most promising young pitchers. We're not going to let one bad year at age 24 scare us away from him, are we?
Relief Pitcher
Standard Leagues: Ernesto Frieri (6.1 percent owned) is striking out everyone in sight, with 41 Ks in 22 2/3 innings so far. It looked a couple of weeks ago like Jordan Walden's demotion from the closer role would be temporary, but the Angels seem to be leaning on Frieri more. He gives up a lot of fly balls, but when you strike out so many batters, the overall effect of those fly balls isn't so terrible. Frieri doesn't own the closer's role in Anaheim yet, but signs are starting to point in his direction. After seeing Scott Downs get a save on Friday night, Frieri finished off a four-out save on Saturday, and Downs got another one Sunday. Let's see what happens this week.
Deep Leagues: J.J. Putz is struggling in Arizona with a 6.35 ERA, and while his peripherals (20 K/4 BB in 17 IP) look very good, three blown saves seem to have made his job security just a little shaky, even if his manager won't say so. Also, one local beat writer noted last week that Putz "isn't the same guy" as he was in 2011. In the event that Putz takes a turn for the worse, hard-throwing David Hernandez (1.0 percent owned) is the obvious handcuff. A closer change down the road for the D-backs isn't a lock, but it's possible.
See you here next week!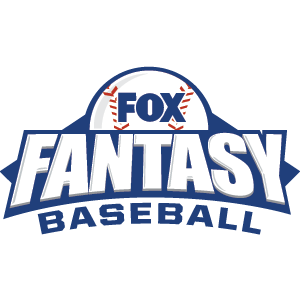 FOX Fantasy Baseball
Join or Create a Free League
Play Now!