Fantasy FA: Moreland has value
Welcome to the latest edition of "Free Agent Frenzy," which will try to steer you in the right direction when trying to fill roster spots.
Note: Ownership percentages below are from FOXSports.com leagues. We'll try to stick to the general rule that no player will appear twice in Free Agent Frenzyduring a four-week period.
Catcher
Standard Leagues: A.J. Ellis (17.4 percent owned) doesn't have a history of hitting for power in the minors, so his three homers so far are a bit of a surprise. With that said, he's a regular catcher with a track record that suggests he'll bat .270 or .280. Considering that most fantasy free-agent backstops are threats to bat .220, Ellis' unique BA ability makes him an interesting pickup.
Deep Leagues: Josh Donaldson (0.1 percent owned) started horribly for the A's, mashed the ball (.447, 5 HR in 13 games) after being sent back to Triple A, and is now playing third base again in the wake of Brandon Inge's DL stint. Donaldson hit 17 homers and stole 13 bases in the minors last season, and because he qualifies at catcher, you should check his availability.
First Base
Standard Leagues: Mitch Moreland (9.2 percent owned) doesn't play every day, but even starting most of the time, he puts up decent stats as an overlooked part of the Rangers' loaded lineup. He'll probably bat .260-.270 with 15-20 homers. If you need a fill-in, he's solid.
Deep Leagues: After a terrible start, Casey Kotchman (2.3 percent owned) has begun to heat up. The term "heat up" is relative, since Kotchman will never be a big hitter. But he plays every day, and will probably post a decent batting average. If he repeats last season's performance, he can help you.
Second Base
Standard Leagues: Every week, I bemoan the slim pickings at second base. I complain to myself (and to you) that there aren't any good free agents, and then I list a guy here that I don't like. This week is no exception. Rookie Freddy Galvis (3.9 percent owned) of the Phillies is batting .341 with a couple of homers and 13 RBI over the last couple of weeks. Galvis won't keep up this pace, but see if you can ride the hot streak for a little while longer. Sorry, but I hate just about all of the widely available free-agent second basemen that I haven't mentioned here in the last four weeks. I'd be breaking the Free Agent Frenzy rules by suggesting guys like Tyler Greene and Sean Rodriguez.
Deep Leagues: Brett Pill (0.2 percent owned) has been shuttling between first base and the outfield, but qualifies here based on his minor-league playing time in 2011. Pill isn't quite an everyday player, but any guy who averaged 20 homers a year in the minors from 2009-11 is good enough to get semi-regular at bats for the offensively-challenged Giants.
Third Base
Standard Leagues: Why doesn't anyone like Chris Johnson (12.4 percent owned)? He's got a .275 career BA in almost 900 at bats, and is on pace for a season with 15-20 homers and 70-80 RBI. He's not great, but neither are most fantasy free agents. Why go after an AAA-bound Will Middlebrooks when you can get a Steady Eddie like Johnson?
Deep Leagues: Todd Frazier (0.6 percent owned) hit a couple of home runs last Wednesday, but that's not why you should pick him up in deep mixed and NL-only formats. Frazier appears to have enough pop to hit 15-20 home runs, and if he hits well while Scott Rolen is on the DL, there's reason to believe he'll be able to keep the starting job for the Reds. Check Rolen's atrocious 2012 stats if you disagree. The 37-year-old was batting .174 with a career-low line-drive rate, a career-high ground-ball rate and his highest strikeout rate since 1999 before getting hurt. He's almost done, folks.
Shortstop
Standard Leagues: The pickings are slim here. Cliff Pennington (2.3 percent owned) is just OK, but he's got a career batting average of about .260, and has seven stolen bases already. You'd be surprised at how many fantasy owners can use production like that.
Deep Leagues: With Jason Bartlett on the DL – and terrible when he does play – Everth Cabrera (0.3 percent owned) has the chance to literally take the Padres' starting shortstop job and run with it. Cabrera had 15 steals in 34 games before being called up last week, and once swiped 73 bags in A ball. I had Cabrera pegged as a fantasy speed sleeper heading into the 2010 season, and he flopped. He owes me, right?
Outfield
Standard Leagues: Jordan Schafer (12.1 percent owned) sure is taking to an everyday role, isn't he? The Astros' leadoff hitter is on pace to score close to 100 runs, already has 13 stolen bases, and might hit 10 homers. Schafer was once a big-time prospect with the Braves, and while stardom will probably elude him, he's a solid everyday player and fantasy contributor.
Deep Leagues: Gregor Blanco (1.6 percent owned) is the starting right fielder in San Francisco, at least for the time being. Blanco stole 24 bases in 74 games at Triple A last season, and while modest speed is about the only thing he brings to the table, we're talking about deep leagues here.
Starting Pitcher
Standard Leagues: James McDonald (32.9 percent owned) has a 2.68 ERA and has whiffed 50 batters in 50 1/3 innings. Consider him an early-season graduate of streaming starter school, and move him up to "guy you should pick up" status.
Deep Leagues: In three starts since coming off the DL, Felipe Paulino (1.6percent owned) has a 1.93 ERA and 21 strikeouts against five walks in 18 2/3 innings. Paulino entered the season with a strong strikeout/ground-ball repertoire, and only bad control was holding him back. If he's learned to throw enough strikes …
Relief Pitcher
Standard Leagues: Brian Fuentes (4.9 percent owned) is the A's closer until his manager says he's not. Ride his new job status for as long as you can. This isn't rocket science, right?
Deep Leagues: Cory Wade (0.6 percent owned) is our latest non-closing reliever candidate for deep-mixed and AL-only owners. Wade flew under the radar as a middle reliever for the Yankees last season, but this year he's been terrific once again, with a 2.25 ERA, a 0.95 WHIP and 23 strikeouts against three walks in 20 innings. He can help you in three categories even if he doesn't save any games.
See you here next week!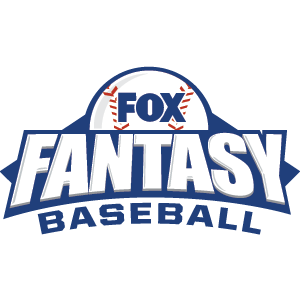 FOX Fantasy Baseball
Join or Create a Free League
Play Now!