Ludwick swinging hot bat for Reds
Welcome to the latest edition of "Free Agent Frenzy," which will try to steer you in the right direction when trying to fill roster spots.
Note: Ownership percentages below are from FOXSports.com leagues. We'll try to stick to the general rule that no player will appear twice in Free Agent Frenzy during a four-week period.
Catcher
Standard Leagues: Wilin Rosario, still hitting homers (four since the All-Star break, 18 for the season. And still owned in just in just 10.1 percent of FOXSports.com leagues. Weird.
Deep Leagues: Last week, the A's waived Kurt Suzuki and announced that rookie Derek Norris (0.1 percent owned) will be their primary catcher. Norris' terrible BA probably won't get too much better, but he has 12 homers in 308 at bats between Triple A and the majors this season. That's decent power for deep leagues.
First Base
Standard Leagues: Garrett Jones (7.3 percent owned) has a sub-.300 on-base percentage, and that's awful. It also doesn't matter in most fantasy leagues. Jones has 16 homers in 289 at bats this season, and should play just about every day at either first base or right field moving forward. He's not a game-changer, but he's OK.
Deep Leagues: Break up the A's! Perennial prospect Chris Carter (1.1 percent owned) is still just 25 years old, and he's been a terrific power source during his latest opportunity in Oakland, slugging nine homers in 26 games. Carter has always been a bomber, and his high walk rate might keep him in the lineup for a while. He qualifies at first base and outfield.
Second Base
Standard Leagues: Mark Ellis (3.1 percent owned) isn't great, but he has four homers, five steals and 41 runs (!) in 62 games this season. Ellis plays every day, and is a solid producer. Sometimes, it's better to go for steady production than unpredictable potential. I'm looking at you, Johnny Giavotella. I like you, but the Royals apparently don't.
Deep Leagues: Speaking of guys with four homers and a handful of steals (six), Alexi Amarista (2.8 percent owned) isn't getting much love from fantasy owners, but he can help you in deeper mixed leagues. It would be nice if he ran a little more, but he still puts up decent numbers.
Third Base
Standard Leagues: Chipper Jones' (33.1 percent owned) farewell tour had to include a mention in Free Agent Frenzy, right? The problem with Jones isn't his production – it's his penchant for getting hurt, which tends to happen to 40-year-olds. Jones is batting .320 with 10 homers and 48 RBI in 69 games, and as long as he's not on the DL, he's worth having around.
Deep Leagues: Prospect Mike Olt (1 percent owned) got called up by the Rangers last week, and will battle for playing time with the likes of Michael Young, Mike Napoli and Mitch Moreland. Olt strikes out a lot, but he has loads of power (28 HR at Double A this season) along with an impressive walk rate. It's hard to tell how many at bats he'll get – he's played in three of four games since his promotion – but AL-only owners should give him a chance. It's not like Young is hitting much.
Shortstop
Standard Leagues: Ruben Tejada (18.5 percent owned) doesn't appear to be the most fantasy-friendly shortstop – he doesn't hit for power or steal bases. However, he's now the Mets' leadoff hitter, and he's batting .323 with a respectable 37 runs in 64 games, which projects to almost 100 over a full season. Your league counts runs as a category, right?
Deep Leagues: Rookie Brian Dozier (0.9 percent owned) has had his share of ups and downs as the Twins' starting shortstop, but overall his body of work has been good for fantasy owners. Though his .236 batting average isn't very good, Dozier has five homers and nine stolen bases in half a season. In any league beyond a standard mixed format, numbers like that are helpful.
Outfield
Standard Leagues: We're a bit late to the party on Reds OF Ryan Ludwick, who has 19 homers for the season, including seven since the All-Star break. Fortunately, FOXSports.com owners have also been slow to pull the trigger on Ludwick, as he's owned in just 15.9 percent of leagues here. If you need outfield power, a solid producer like Ludwick in a small ballpark like Cincinnati's is easy to like.
Deep Leagues: Domonic Brown (0.6 percent owned) will get another chance to play every day with the Phillies, who traded Shane Victorino and Hunter Pence last week. Will Brown finally live up to his longtime status as a well-regarded prospect? The 24-year-old hasn't posted impressive overall numbers this season, but he did have four homers with an OPS of over .900 in June and July at Triple A. Brown was viewed as one of the game's top prospects until about 15 months ago, and while his star has lost some luster, he's got some upside in deep mixed leagues. Grab him until/unless he makes another appearance in Charlie Manuel's doghouse.
Starting Pitcher
Standard Leagues: Braves' lefty Mike Minor (10.7 percent owned) has a 5.01 ERA, but it's been 1.74 with a K/BB ratio of 27-to-6 since the beginning of July. Am I cherry-picking numbers to support a Minor argument? Not completely, because his strong K rate suggests that he's better than the numbers have indicated, and he's a talented young starter who figures to learn from his struggles. I'm buying.
Deep Leagues: Dan Straily (4.7 percent owned) has led the minor leagues in strikeouts this season, and got his first major-league start against on Friday against the Blue Jays, when he gave one run on five hits and struck out five in six innings. Straily isn't a big-time talent, but he seems to have turned a corner this season, and the combo of a big ballpark and strong defense in Oakland has made all the pitchers look good. Grab Straily in AL-only leagues, and consider him in deep mixed formats as well.
Relief Pitcher
Standard Leagues: Greg Holland (4.6 percent owned) is the Royals' new closer in the wake of Jonathan Broxton's departure to Cincinnati. Holland has 154 strikeouts in 120 1/3 innings in parts of three seasons as a big leaguer, with an excellent (and improving) ground-ball rate. There's no further explanation needed here. Go get him.
Deep Leagues: Finding an entry for this slot was surprisingly difficult this week, as many of the candidates have been here too recently (e.g., Wilton Lopez), and there aren't any clear speculative saves candidates right now. Yankee rookie reliever David Phelps (0.9 percent owned) has whiffed 55 batters against 18 walks in 50 1/3 innings this season, and seems to be taking to his new role in the bullpen. Phelps is about 18th in line for saves with the Bronx Bombers, but they'll keep him around if he keeps pitching this well.
See you here next week!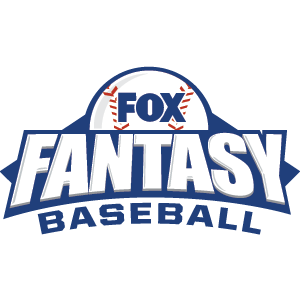 FOX Fantasy Baseball
Join or Create a Free League
Play Now!