Jansen, Middlebrooks lead fantasy adds
With a six weeks of games in the books, here are 10 of the most added fantasy baseball players.
Note: the following "changes" are week-over-week percentages.
Kenley Jansen
Change: +16.1 (54.8 percent owned)
Analysis: I hate mentioning a player back-to-back weeks, but Jansen is an exception to the rule because he finally bumped Javy Guerra from the closer's role in Los Angeles. What I have trouble comprehending is the fact that in one week Jansen ownership jumped to 54.8 percent and Henry Rodriguez, who has saved six games for the Nationals and is the primary closer for them, is still only owned in 62.2 percent.
Buy/Sell: Buy and love the bonus strikeouts.
Will Middlebrooks
Change: +14.3 (18.8 percent owned)
Analysis: Middlebrooks dismissed his second hamstring issue in the last week after Boston's game last night. Despite the fact he's been raking at a .409 clip (with three homers and nine RBI), the prospect's hammy could raise some red flags. Middlebrooks claims his hamstring never bothered him before last Saturday. This health concern comes on the heels of news that Kevin Youklis began a walking program this week.
Buy/Sell: I bought in, but understand that he will most likely return to the minors at some point.
Chris Capuano
Change: +12.1 (55.7 percent owned)
Analysis: Since allowing four earned runs in his first start of the season (versus San Diego), the Dodgers' fourth starter has not allowed more than two earned runs in his last five starts. He's never finished a "full season" with lower than a 3.99 ERA, so I don't expect this pace to continue.
Buy/Sell: Hold/Sell/Trade
Drew Smyly
Change: +10.9 (31.0 percent owned)
Analysis: The question you have to ask yourself is how much do you trust a 22-year-old pitcher making his first spin around the American League? After pitching for the Arkansas Razorbacks, Smyly joined the Tigers' minor league system, but has only 22 minor league starts (one Triple-A on his resume).
Buy/Sell: Hold
Ross Detwiler
Change: +10.2 (44.4 percent owned)
Analysis: A history of injuries and mechanical issues has limited Detwiler's major league sample size. His career K/9 rate is only 5.52 in in 34 career starts, but has jumped to 6.67 in 2012. Also note that he's getting pulled after 80-85 pitches.
Buy/Sell: Sell
Ryan Dempster
Change: +8.5 (60.0 percent owned)
Analysis: He's started five games and is 0-1. The Cubs' offense has only provided eight runs total in his starts. Ervin Santana is sorry to hear that. However, with more strikeouts than innings pitched and a 1.02 ERA, 40 percent of you are missing out.
Buy/Sell: Bought
Adam Dunn
Change: 8.4 percent (67.8 percent owned)
Analysis: For a career .243 hitter, a week where you post eight hits in 27 at bat, five runs, seven RBI, and four home runs, you can be sure fantasy owners will take notice from a masher like Dunn.
Buy/Sell: Need home runs? Worth the add.
Jed Lowrie
Change: +6.9 (62.7 percent owned)
Analysis: Can he stay healthy? For yes, press 1. For no, press 2.
Buy/Sell: 2
Steve Cishek
Change: +6.3 (12.8 percent owned)
Analysis: Ozzie Guillen balked Monday on his semi-decision that Steve Cishek was his new closer. That opens the door for Edward Mujica.
Buy/Sell: If you need saves, I'd take the gamble on Cishek, but pay close attention to Miami's 8th and 9th innings.
Allen Craig
Change: 6.2 (12.3 percent owned)
Analysis: Since coming off the disabled list, Craig is 8-22 with four runs, two home runs and nine RBI. Before Wednesday's game, he still needed four games to gain first base eligibility. Bad news is, Lance Berkman is coming on the DL and that could mean part-time work for Craig moving forward.
Buy/Sell: Sell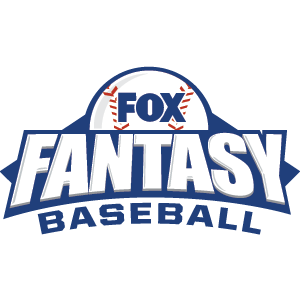 FOX Fantasy Baseball
Join or Create a Free League
Play Now!