Young core ignites Royals
Projected lineup
LF – Alex Gordon
2B – Johnny Giavotella
1B – Eric Hosmer
DH – Billy Butler
RF – Jeff Francoeur
3B – Mike Moustakas
CF – Lorenzo Cain
C – Salvador Perez
SS – Alcides Escobar
SP – Luke Hochevar
SP – Bruce Chen
SP – Jonathan Sanchez
SP – Felipe Paulino
SP – Danny Duffy
CL – Joakim Soria
Five things to think about:
– Hosmer is for real, and I think he's a top-10 fantasy first baseman. His walk rate was poor last season, but his minor-league track record suggests that will improve. He hits for average and power, and has stolen double-digit bases for two consecutive seasons. Buy, buy, buy!
– Francoeur is a better fantasy player than real player, but if you're here, what do you care about the real world? Look for Frenchy's batting average to dip, but otherwise another 20-20 season is within reach. He's an OF3 in mixed leagues.
– Moustakas dropped off last year after his breakout 2010, but he hit .352 with four homers and a .960 OPS in September. What odds would you give me on him having a better season than Toronto's hype-tastic Brett Lawrie? Moustakas is going about 160 picks later than Lawrie in the early going at Mock Draft Central, and I'd rather have that value.
– Butler won't turn 26 until April, and it's tempting to think he'll break out with 25 homers. Unfortunately, after playing just 11 games at first base in 2011, he qualifies only at DH, which hurts his fantasy value. Taking him between Rounds 8-10 sounds about right for mixed leaguers.
– Hochevar is just OK, as is Chen. Sanchez is 29, so stop waiting for him to learn to throw strikes, and manage your expectations. No Royals' starter is worthy of mixed-league consideration, but AL-only owners might want to take a shot at the intriguing Duffy. The 23-year-old southpaw got knocked around in his first 20 starts with the Royals, but he throws hard, his minor-league track record suggest lots of strikeouts, and he's still highly regarded.
Plus:
Odd man out: Barring a spring training surprise, Giavotella will win the second-base job over Chris Getz. Also, speedy Jarrod Dyson will probably spend most of his time as a pinch runner again, thanks to Cain's emergence in center field. Aaron Crow will be converted from a reliever to a starter, and if he shows quick results he could join the Royals' rotation soon.
Farm system: There's a lot to like, for 2012 and beyond. Stud OF prospect Wil Myers could make an appearance later this season, especially if Cain falters. The Royals' young hitting talent is ahead of their pitching talent, but Jake Odorizzi and Mike Montgomery might be ready sometime this season. Odorizzi is regarded as a better prospect, but Montgomery is closer to the majors.
Backup closer: Jonathan Broxton had a terrible and injury-filled 2011, but when healthy he's a monster. It's not hard to envision the Royals trading Soria if they have Broxton around. Yes, Greg Holland saved some games last season, and he whiffs quite a few batters. Broxton is still the more logical handcuff if he's healthy.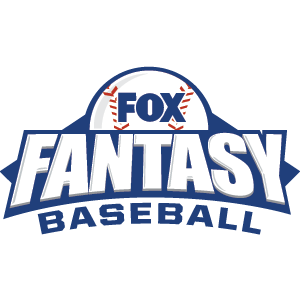 FOX Fantasy Baseball
Join or Create a Free League
Play Now!