Time to sell on Justin Upton
One lesson I learned from The Wolf of Wall Street, other than that someone needs to introduce Martin Scorsese to an editing room, is selling is as much about presentation as it is product. Any goods, no matter the actual merit, can be dressed as a commodity. And if said entity already has a sense of equity, you can flaunt that merchandise like the Hope Diamond.
Which brings us to the case of Justin Upton.
Most baseball fans, both casual and zealous, would consider Upton's inaugural campaign in Atlanta a success. Upton's 2013 numbers – 27 homers, 70 RBI, 94 runs and a .263/.354/.464 line – seemingly making rebuttal of this sentiment a futile endeavor.
However, a closer glimpse reveals Upton's figures were spurred by a hot start rather than consistency:
By that account, Upton was merely pedestrian with the lumber after April. Coupled with only eight steals in 2013 (versus an average output of 19 swipes from his previous four seasons), Upton's development, despite turning 27 this August, seemed to have plateaued.
Hence, the Atlanta outfielder's performance this spring has been a treat. Through 24 games, the younger Upton is hitting .330 with seven jacks, 16 ribbies, 16 runs and a .406 OBP. Moreover, Upton has shown speed is still in his arsenal, grabbing three bags on the month. Add up this harvest and it equates to the No. 4 overall rank among fantasy outfielders, behind Giancarlo Stanton, Jose Bautista and the immortal Charlie Blackmon. (Related note: the fact that it's April 28 and a "Charlie Blackmon Facts" blog/Twitter account a la Chuck Norris hasn't been created is proof our society is imploding. I'm starting to question what the Internet is even for at this point.)
These numbers, combined with the Braves red-hot start and the ridiculous scope of Atlanta's fan base, have vaulted Upton to a preeminent standing in the game. Which is why, if you're lucky enough to be a proprietor of the outfielder's talent, you need to trade him as soon as possible.
Part of this theory derives from Upton's current status compared to his draft day stock. According to the FOXSports.com Fantasy Baseball average draft position tool, Upton went in the fifth round. While he's playing at a first-round level, an owner is likely to get a return of second/third-round worth, if only because fellow managers are fussy in giving up their first picks.
But why would you give up a player that's exceeding expectations, you might ask? Simple: the stats demonstrate this output is not sustainable.
Entering Monday's action, Upton carried a bloated .440 BABIP, tops in the majors. This average is about 110 points higher than his career production. Also waving a red flag is a 28 percent HR/FB ratio, fourth-best in baseball behind Mark Trumbo, Jose Abreu and Albert Pujols, and nearly double his historical yield in the category. Additionally, though his line-drive percentage is at an all-time high 24.6 rate, Upton's swing plane and mechanics remain mostly the same, meaning we should envision that percentage dropping to his career average of 19.8 percent.
Mentioned above, Upton is only 26, and, surrounded by a formidable lineup, he should see an abundance of run opportunities throughout the summer. Alas, the sabermetrics say dark clouds are on the horizon.
Going back to our opening paragraph, Jordan Belfort, star/villain of The Wolf of Wall Street, ultimately is thrown off his mountain. It wasn't that he was blindsided; he knew trouble was brewing. But instead of getting out while he could, it was Belfort's hubris that caused the downfall, believing he was strong enough to weather the storm.
Don't hold the same audacity toward Upton's forecast. Cash in your chips before it's too late.
Justin Upton 2013 Splits
| | | | |
| --- | --- | --- | --- |
| Games | HR | AVG | OBP |
| First 24 | 12 | .307 | .398 |
| Final 125 | 15 | .255 | .345 |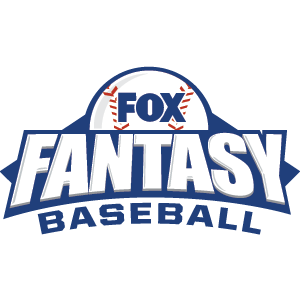 FOX Fantasy Baseball
Join or Create a Free League
Play Now!