Fantasy baseball weekend takeaways (5/20)
Here are my top five takeaways from the May 17th, 18th and 19th weekend. Enjoy!
Ian Kinsler placed on DL and Jurickson Profar called-up
Stats: .278 BA (.370 OBP) / 4 HR / 19 RBI / 27 R / 6 SB (1 CS) (Triple-A Round Rock)
Takeaway: Ian Kinsler was placed on the 15-day disabled list on Sunday with bruised ribs that hindered his ability to swing a bat.
Other reports mention Kinsler suffered a "right intercostal strain," to which I respond "I bet your one of those Lisfranc and ulnar collateral ligament aficionados aren't ya?" Ugh.
Also, Anthony Andro's report mentioned that this face plant slide may have bruised Kinsler's ego, but had nothing to do with his DL stint.
The second baseman's trip to the DL opened the door for Rangers' top prospect Jurickson Profar. The shortstop became a player without a major-league position when Texas inked current shortstop, Elvis Andrus, to a long-term deal before the season started. Despite this, Profar has continued to spend most of his time at short for Triple-A Round Rock where he's hit .278 (.370 OBP) in 37 games. It's worth noting that Profar did slide over for two starts at second base on Friday and Saturday before Sunday's call-up. He belted two of his four home runs on Saturday night.
As word of his call-up begins to spread from fantasy league to fantasy league, it's safe to assume his 9.1 ownership percentage will jump in the days to come. Owners should be aware that Profar needs 10 starts to become eligible at second base. He's only eligible at SS for the moment.
Because fantasy owners view Profar as the shiny new toy out of the box, they expect him to remain shiny until the year 2020. However, if he struggles to hit and/or get on base in the beginning, remain composed. Remember, Mike Trout couldn't hit the Mendoza Line during his first month up with the Angels in 2011 (.163 BA) and Bryce Harper's average dipped down to .213 during his first month in 2012. Plus, let us not forget Profar is 20 years old and hasn't hit .300 at the minor league level.
Your patience is appreciated.
(Note: if not for a delicious and nutritious chocolate malt distracting me, I would have beat Joel Beall to the waiver wire … in both leagues!)
Aroldis Chapman Blown Saves
Stats: Back-to-back blown saves
Takeaway: Chapman blew two saves since last Thursday, after blowing five saves all of last season. His second blown save last season didn't come until June 10. So, he's about three weeks ahead of that schedule. However, to be fair, Thursday's blown save came after Mat Latos served up a 9th-inning triple to Adeiny Hechavarria in a 2-1 game. Chapman's inheritance scored the tying run on a Marcell Ozuna triple two batters later.
It's not so much the back-to-back blown saves that concern this fantasy writer, but a nasty habit of allowing runners on come crunch time. In his last seven appearances, Chapman has allowed at least one runner to reach base via walk or hit. During that stretch (5 2/3 IP), Chapman has allowed nine hits, six walks and six earned runs. He didn't allow six earned runs in April, May, July, August, September, and October combined last season. He did allow eight earned runs in 10 1/3 IP in June 2011.
For those more concerned with the back-to-back home runs Chapman served up to the Phillies on May 19, a pre-game meal of 18 Cuban pastries may be to blame.
Justin Masterson vs. Cy Young
Stats: 3-0 against former Cy Young award winners in 2013
Takeaway: Check out Masterson's stat line in games against R.A Dickey, David Price and Felix Hernandez this season:
20 IP / 1 ER / 8 H / 9 BB / 24 K
Masterson is also 3-0 in his last three starts allowing three earned runs with seven walks and 27 strikeouts in 23 innings pitched. His season K/9 rate of 9.13 ranks 16th in MLB; hanging around the likes of Clayton Kershaw, Felix Hernandez and Gio Gonzalez.
Jeff Locke's Last Six Starts
Stats: Allowed seven ER in 37 IP
Takeaway: Over the last 30 days (as of 5/20), Locke's 1.70 ERA ranks eighth in all of baseball ahead of Felix Hernandez, James Shields and even the mighty Matt Harvey. This is where I am forced to mention Locke also carried a .198 BABIP and a 3.16 BB/9 ratio during that stretch. It's impressive to note that Locke is owned in over 22 percent of all FOXSports.com fantasy leagues. I wouldn't have guessed that 1-in-5 owners knew of him after allowing 10 earned runs in 15 2/3 IP during his first three starts of this season.
Everth Cabrera's Stolen Base Barrage
Stats: 18 Stolen Bases (4 CS)
Takeaway: Back in February, the FOXSports.com fantasy department released 2013 sleepers-by-position. I named Everth Cabrera as one of my top three sleepers at shortstop for no other reason than to swipe owners some bases. At the time, the suggestion ran the risk of a Cabrera demotion to the minors if he ran into a Dee Gordon-esque issue of reaching first base.
Crisis averted … for now (Note: .239 BA / .299 OBP in May).
Cabrera's current .257 batting average is 11 points higher and .342 OBP, 18 points higher than his 2012 numbers. He's stolen eight bases over the last 10 games (5/20) and 11 bags in May. He leads MLB with 18 stolen bases this season and is only owned in 32.5 percent of leagues.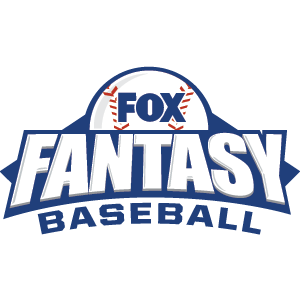 FOX Fantasy Baseball
Join or Create a Free League
Play Now!