Hamilton's historic night trumps all
The play that I mocked for years while listening to Harry Caray bemoan its existence is under fire. The Associated Press reports that the Playing Rules Committee of Major League Baseball has approved a proposal to make the "fake-to-third, throw-to-first" play a balk.
Rick Sutcliffe used this tactic often during his years with the Cubs. A disgusted Caray would exclaim, "Aww, come on. That play never works." I'm paraphrasing, but the sentiment rings true. I can't see that sequence of events in a game now without remembering "The Red Baron" and hearing Caray's voice in my head. I trust that many fans and scribes in the Chicago area and nationwide have similar remembrances.
Now that you're searching for YouTube videos of Will Ferrell doing his Caray impression, I'll turn my attention back to the field of play.
This week, we had an intentional plunking, a four-home run game and some fantastic pitching performances. Let's take a look in the rearview mirror.
Saturday
Outfielder Josh Reddick of the A's hit his fifth home run of the season, a solo shot in the first inning off of Jeremy Hellickson. He went 2-for-6 with two RBI in Oakland's 4-3, 12-inning victory. It was Reddick's fifth multi-hit game in nine starts, a period during which he hit three home runs and drove in seven runs.
Super prospect Mike Trout was one of the offensive heroes for the Angels against Toronto. Albert Pujols was given the night off and watched Trout launch his first home run of the season. Trout went 2-for-4 with a home run, double, two RBI and two runs scored.
* He went 0-for-7 in his first two starts after being called up from Triple-A. Trout has since hit safely in 7-of-8 games to raise his season batting average to .289.
Colorado catcher Wilin Rosario contributed two home runs and three RBI to the Rockies' cause in a 13-9 loss to Atlanta. Rosario also homered against the Dodgers earlier in the week. He's batting just .229 with a frightening number of strikeouts (17) in his 48 at-bats. However, Rosario has displayed great power on balls put into play with eight extra-base hits (four home runs and four doubles) and 10 RBI.
Houston infielder Jed Lowrie hit his fourth home run of the season and extended his hitting streak to eight games in the Astros' 8-2 win over St. Louis. Lowrie raised his batting average 88 points during what became a nine-game hitting streak.
Chipper Jones continued his hot hitting with a 3-for-6 performance and five RBI in the Braves' 13-9 win over Colorado. It was Jones' third consecutive three-hit game in what was a ridiculous onslaught by the Atlanta lineup. In two games against the Rockies and the series finale against Philadelphia, Colorado scored a total of 37 runs. Jones homered and drove in two runs in his previous two contests.
Sunday
The nation's long nightmare finally came to a close on Sunday when the Angels faced the Blue Jays. Following a rare night off, Albert Pujols finally broke his homerless streak with a two-run shot off of Drew Hutchison.
* Pujols enters the weekend with a feeble .198 batting average, but he has driven in multiple runs in three of his past four games.
Knuckle-baller R.A. Dickey of the Mets kept the Diamondbacks off-balance en route to his fourth victory of the season. He pitched eight innings of one-run ball, scattering four hits and four walks for the victory. The lone blemish on his otherwise dominant season was an eight-run implosion against the Braves in his third start of 2012. Dickey has pitched to an impressive 2.12 ERA in his other five starts.
Allen Craig missed the month of April while recovering from offseason knee surgery. He made an impact in his fourth game back in the St. Louis lineup with a 2-for-4 performance, a home run and three RBI. It was his third two-hit game in four starts following his activation. Craig's fourth two-hit game (and second home run) came the next night against the Diamondbacks.
Alex Rodriguez homered for the first time since April 27 and drove in three runs during the Yankees' 10-4 win over Kansas City. Rodriguez's last RBI came on April 29.
I would be remiss if I failed to acknowledge the silliness of Cole Hamels hitting Bryce Harper in the first inning of a nationally televised game. The "Welcome" message Hamels intended didn't quite connect, and the brash rookie promptly stole home to give the Nationals a 1-0 lead. Harper brought the home crowd to their feet in what felt like a WWE moment.
Next time, send some cookies. You can get a dozen or two with a nice box and a personalized greeting for much less than the $400,000 lost during his suspension. Hamels probably could have delivered any number of rappers or singers to the Nationals' clubhouse for a special performance for that price. Get Cee Lo Green on the line!
Monday
Edinson Volquez earned his first win of the season against the Rockies in his seventh start of the season. Volquez allowed two earned runs in 5 1/3 innings on five hits and four walks while striking out five batters. The Padres have scored three or fewer runs in six of his seven starts. He's pitched to a 2.41 ERA in six home starts.
Rookie Will Middlebrooks of the Red Sox homered for the second straight game in Boston's 11-5 win over Kansas City. He actually homered twice and doubled while driving in five runs and extended his career-opening hitting streak to four games. The streak would reach five games the following night. Middlebrooks generated seven extra-base hits in his first 22 at-bats.
The Angels faced Francisco Liriano for the second time in a week and forced another early exit. Liriano allowed four earned runs on five hits and three walks with four walks in five innings. The former fantasy hero allowed four or more earned runs in each of his six starts to start the 2012 season, thereby ending this contest with an abysmal 9.45 ERA. He walked 19 batters and allowed 37 hits in 26 2/3 innings (2.10 WHIP). As a result, Liriano was demoted to the bullpen following this contest.
"Mr. Perfect," Philip Humber of the White Sox, imploded for the second time in three starts since completing his gem. Humber failed to escape the third inning in a road start against the Indians. He allowed eight earned runs on nine hits and two walks in 2 1/3 innings pitched. In three starts since his brilliant turn against the Mariners, Humber has pitched to a bloated 13.50 ERA with a 2.40 WHIP.
Tuesday
Josh Hamilton dominated the airwaves on Tuesday night as he entered rare air. Buck Schowalter's pitching staff couldn't avoid Hamilton's bat, and Hamilton became the sixteenth player in Major League Baseball history to hit four home runs in a game. His final stat line for Tuesday's game read like a month of work for many of the game's top players. Hamilton recorded four home runs with a double, eight RBI and four runs scored.
"The King of Hard Luck," Ryan Dempster of the Cubs, allowed a single earned run on six hits and a walk while striking out seven batters against Atlanta. Dempster reduced his season ERA to 1.02 in this performance with 36 strikeouts in 35 1/3 innings pitched. His last victory came on August 11, 2011.
Brett Pill hit a two-run home run off of Clayton Kershaw in the second inning. His home run proved to be enough offense for the Giants in a 2-1 road victory. Pill's home run was his second of the season, and he's begun to see more regular at-bats. Remember, he hit 25 home runs and 36 doubles for the Giants' Fresno affiliate last season.
Jay Bruce extended his hitting streak to 11 games and hit his tenth home run of the season in the Reds' 8-3 loss to Milwaukee. Bruce raised his batting average 67 points during his hitting streak and homered seven times with 17 RBI.
Carlos Beltran found the fountain of youth upon arriving in St. Louis. The former fantasy superstar hit two home runs and drove in six runs in the Cardinals' 6-1 win over the Diamondbacks. It was Beltran's second huge effort of the week and brought his season home run and RBI totals to 10 and 27, respectively.
Wednesday
"I'm all about having fun." – Champ Kind, "Anchorman"
Josh Hamilton followed up his historic Tuesday night with an effort that had many people around the game shaking their heads. Hamilton did one hell of a slide on the tarp during a rain delay in Baltimore. How many fans, fantasy owners and Rangers executives (Nolan Ryan) had elevated heart rates as he launched himself into the water slide?
Welcome to the closer role, Mr. Robertson. One night after recording his first save, Robertson imploded against the Rays. He allowed four earned runs on three hits and a walk, including a three-run home run to Matt Joyce.
St. Louis shortstop Rafael Furcal extended his hitting streak to nine games with a 4-for-5 night against the Diamondbacks. It was Furcal's sixth multi-hit game during the streak and raised his batting average to .361. He homered twice during this nine-game period, scored nine runs, drove in seven runs and stole three bases. Sell high.
San Francisco fans and fantasy owners had started to breathe a little easier following three straight solid outings from Tim Lincecum. That feeling was short-lived, as Lincecum struggled again in Wednesday's start against the Dodgers. Lincecum did strike out eight batters, but he also surrendered four earned runs on eight hits and two walks in five innings. He's pitched more than six innings once in seven starts and carries a sizable 5.89 ERA (1.58 WHIP) into his next start.
Jason Vargas has quietly pitched effective baseball for the offensively-challenged Mariners. He earned his fourth win of the season with eight fantastic innings of one-run baseball against the Tigers. Vargas scattered five hits and did not allow a walk while striking out six batters in the Mariners' 2-1 win. Vargas owns a tremendous 2.79 ERA with a dominant strikeout-to-walk ratio (2.92).
The Angels finally scored a run in support of Ervin Santana and he pitched well enough to earn his first win of the season. Anaheim had been shut out in each of Santana's previous five starts. He allowed two earned runs on six hits and three walks in 7 1/3 innings to earn the elusive win. Santana has pitched to a strong 2.82 ERA in his past three starts following a horrific opening to the season.
Thursday
Stephen Strasburg of the Nationals was an easy pick for the FOXSports.com "Baseball Hot Streak" Fantasy Game. Strasburg delivered on his five-strikeout potential and then some in his six innings pitched against the Pirates. He earned his third victory of the season, allowing two runs (one earned) on five hits and three walks while striking out 13 batters in the Nationals' 4-2 win. Strasburg owns a dominant 1.64 ERA through seven starts with 51 strikeouts in 44 innings.
It's all Josh Hamilton! Hamilton extended his hitting streak to 10 games in the double-header against the Orioles. He went 2-for-8 in the twinbill and hit his fifteenth home run with two RBI. Hamilton entered the weekend with a robust .395 batting average, 15 home runs and 38 RBI in 114 at-bats.
J.J. Hardy homered for the second straight game as part of the Orioles' home run barrage against the Rangers. His solo home run was his eighth of the year and fourth in four games. During his brief four-game hitting streak, Hardy generated four home runs, three doubles and four RBI.
Josh Willingham is emerging from a prolonged funk in Minnesota. Willingham homered for the second straight game in the Twins' 6-2 loss to Toronto. He's started a mini-hitting streak (three games entering the weekend) and has driven in a run in three consecutive games. Prior to Wednesday night, Willingham last homered on April 17.
Andy Dirks continued his hot hitting for the Tigers with a 4-for-4 performance, including his third home run of the year, in Detroit's 10-6 win over Oakland. Dirks extended his streak of multi-hit games to five with this effort. During this period, he's hit three doubles with two home runs, six RBI and five runs scored.
Finally, I give a nod to former Detroit and current Oakland infielder Brandon Inge. Inge hit his second grand slam in four games during Oakland's 10-6 loss to his former team. He owns a modest five-game hitting streak heading into the weekend, a period during which he has hit three home runs with 12 RBI.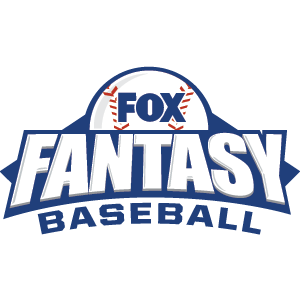 FOX Fantasy Baseball
Join or Create a Free League
Play Now!