Jose Ramirez fantasy stock up, Marcus Stroman stock down
This week I'm diving right in, but omitting the usual list of big names and discussing some of the interesting players on the bubble of our rosters on 10, 12 and 15 teamers. One of the most difficult skills to hone in our game is the ability to figure out when to drop one bubble guy while adding another. We've all been guilty of cutting cold players right before they heat up, simultaneously providing league-winning value for someone else in our league. Conversely, even the most veteran of fantasy players can't help FAAB'ing a hitter who just hit the peak of his value and their roster has the misfortune of taking on that hitter's tailspin.
The key factors we should be looking for in our decision-making process are:
Pedigree – it's not the end-all, be-all, but a player scouted as a big prospect who reappears on our radars should deserve higher consideration than those who aren't.
Team Context – Is the player up for just the week while the incumbent is on the DL? Does he have a chance to unseat said player if he stays hot? Does he call a good hitters' park home, or does he play on an upper echelon offense like the Cubs, Blue Jays or Tigers? If he's a pitcher, can he hold on to his rotation spot when the incumbent returns? Pitcher's park, division, etc.
Flexibility – Do you have a revolving spot on your bench in which you can continuously add and drop players? If so and if he's a hitter, in what park is he playing this week? Which pitchers is he facing? How many lefties? What are his lefty/righty splits like, both over these past two months and over the course of his career? If he's a pitcher, are you just adding him for his two starts this week, or do you see long-term value? Good home park? Or is he a deadly AL East pitcher? In which case, avoid. More on that later.
Contact-rate – Is he a big bopper? And if so, what if this week is the beginning of a slump? The low-contact/high-strikeout rate big power guy can lose playing time or get demoted quicker than the guy who offers other value that keeps him in the lineup, like solid defense, speed, plate discipline and good contact skills.
Keep all of these questions in mind and answer them before your next FAAB period. Don't be afraid of going after the guy you like first, even if you think others in your league will be bidding on two other players ahead of him and your guy would technically be everyone's third conditional bid.
Some of the following players are likely unavailable in your league, but let's review some of the most pertinent ones of the week.
RISERS
Jose Ramirez (2B/3B/OF, CLE)
Ramirez was a sneaky, late-round pick in 15-team leagues and has recently earned starting lineup status in 12-teamers as well. He's a Swiss army knife for both the Indians and fantasy teams due to his ability to play almost all over the field. Most recently, Ramirez has settled in for full-time at-bats behind cleanup hitter Mike Napoli, and is even more relied upon while Michael Brantley works his way off of the disabled list. Last week, Ramirez hit .368 with six walks, six runs scored and two stolen bases. He has hit over .300 in each of the first two months and has been one of the hardest hitters in the American League to strike out, posting a k-rate under 10 percent to date. Prior to this season, the switch hitter struggled against southpaws, but he's holding his own against them (.294/.385/.767), not far off from his slash line against righties (.314/.372/.852). JoRam's most proficient tool in the minors was his speed (87 SB in 284 games), though he's flashed a solid all-around game, displaying a keen batting eye, discerning plate patience and improving on making contact. Ramirez will cool at some point and likely won't finish the year above .300, but he's a valuable piece in the Indians offense. Even when Brantley returns. His flexibility at several positions can help withstand the desire to drop him from our teams when he hits his first slump.
Hernan Perez (3B, MIL)
The 25-year old former Detroit Tigers prospect has been earning playing time at third base and adding another element of speed to the Brewers' offense, in addition to major league stolen base leader Jonathan Villar. Perez stole at least 20 bases in each minor league season from 2011 to 2014 and has already swiped seven in just 68 plate appearances for the Brewers. Perez got the start at 3B just three times last week, but collected five hits in 14 at-bats, hitting two homers with six RBI and stealing two bases. Perez won't play every day. Typically, Aaron Hill slides over to second base when Scooter Gennett is out of the lineup against left-handed batters. But Perez has been crushing righties, albeit the small sample, slashing .393/.433/.969 in 28 at-bats. Most importantly, he has earned at-bats, hitting second lately between Villar and Ryan Braun when he's in the lineup. With my NFBC Main Event team needing stolen bases in the worst way, I added Perez for $16 and will be popping him into my utility spot for the week. He's a nice fit for 15-team leagues in need of speed and hopefully will continue to earn the trust of Craig Counsell as he likely realizes what an offensive liability Gennett is.
Archie Bradley (SP, ARI)
With Rubby De La Rosa unfortunately down and out, Bradley has the opportunity to cement himself in the Diamondbacks' rotation for the remainder of the season. Though I saw some FAAB bids north of $50 for Bradley in some NFBC leagues, I was able to snag him for under $20 in two of my leagues. There were definitely some add-worthy, two-step starting pitchers available this week. Add in the fact that Bradley is slated to face the Cubs in Wrigley, and you've got two viable reasons for the Bradley discount this week. Those of us who added him are thinking long term – sitting him against the Cubbies is a prudent decision regardless of the outcome. After struggling in spot starts against the Giants on the road in mid-April (5 ER, 4 BB) and at Coors Field on May 9 (4 ER, 3 BB), Bradley looked good last week, striking out nine and allowing just four hits and one walk over seven and a third. In seven minor league starts this year, Bradley maintained an ERA just under 2.00, striking out batters at a 30 percent clip. Command will likely be an issue all year, with Bradley pitching half of his games at hitter-friendly Chase Field. His fastball tops out at 97 mph, and he's quickly perfecting a devious knuckle-curve. After this week's start at Wrigley, should Bradley continue on schedule, he lines up for the Tampa Bay Rays at home, followed by a two-start week against the Dodgers and Phillies. The 2011 seventh overall draft pick needs to mature quickly and assert himself as a reliable weapon on the mound to help out a struggling staff.
Dan Straily (SP, CIN)
The major league career of Dan Straily has been a bumpy one. Straily was never much of a prospect, drafted by the Oakland A's in the 24th round in 2009. He first came across our radars in 2012 when he led all of minor league baseball with 175 strikeouts, holding batters to a .147 average before his promotion for seven big league starts. The following season, he managed a 10-8 record, 3.96 ERA and 7.33 K/9 in 152 IP. In 2014, he was traded to the Cubs along with Addison Russell. Most of that season was a disaster (6.75 ERA, 4.15 BB/9) as his typical 92 mph fastball dropped below 90. While sidelined last year with a shoulder injury, Straily enlisted the help of well-known pitching trainer, Kyle Boddy of Driveline Baseball in Seattle, who helped Straily get back on track with his patented training program. Straily is back to topping out at 93 on his fastball and has made an incredible comeback with the Reds. The flyballer with a career 36.4 percent groundball rate is averaging a 42 percent groundball rate this season and hasn't allowed more than three earned runs in any of his eight starts prior to Monday's start in Coors Field. His start against the Dodgers last week was his best performance of the season – 7 IP, 3 H, 1 BB, 11 K with a 14 percent swinging strike rate. Straily has done well limiting the longballs, allowing more than one homer in just one of his starts thus far. Through the first eight weeks, Straily has managed a WHIP of 1.12, striking out nearly a batter per inning. Straily is worth owning in 12-teamers going forward.
HONORABLE MENTIONS
Eduardo Nunez (SS, MIN)
The man who was unable to fill Derek Jeter's shoes in New York has found new life atop of the Twins lineup after spending the last couple of seasons as a super utility guy. Nunez has been one of fantasy baseball's best free agent pickups. Last week, Nunez hit .414 and is now hitting .338 on the season with five homers and nine steals. He has yet to figure out left-handed pitchers, walks rarely (career 5.2 percent) and strikes out plenty for a leadoff guy. There's no doubt that his pace is unstainable, but that doesn't mean he can't provide value across three categories (R, HR, SB) as long as he's leading off for the Twins. Though I'd put the chance of him staying in the leadoff spot for the remainder of the season at 20 percent.
Franklin Gutierrez (OF, SEA)
For a short period of time last season, Gutierrez's bat was scorching at a pace that reminded us of Jose Bautista's late-season power spike in 2009, prior to his 54-homer breakout the following year at age 30. If you recall, Gutierrez hit 12 home runs over his final 111 at-bats in August and September last year. An unsustainable pace, but a loose relation to Bautista's late-career breakout, especially since Guti hadn't played a full season since 2010 due to injuries and a genetic disorder (that caused inflammation and joint flare-ups) that nearly ended his career outright. Gutierrez played sparingly in April and was dropped from just about all 15-team leagues in which he was drafted. With Leonys Martin out, Gutierrez has received more playing time lately, though mostly against lefties. Last week he started in four games and hit .375 with two home runs. He didn't appear in the lineup on Monday but gets to face three left-handed pitchers and can hopefully build on his hot week. The Bautista comparison may have been extremely lofty and unrealistic, but low-cost dreams are sometimes worth chasing. Enjoy what should be some helpful production in deep and daily moves leagues as well as some minimum salary relief in the right DFS spots against southpaws for a couple of weeks. I wouldn't be opposed to playing him against righties in DFS as well when he's in the lineup.
Nathan Eovaldi (SP, NYY)
Over the last few years, Eovaldi was one of the prime examples of how velocity doesn't always translate to domination. Hitting 97 with ease since his days as a Dodger five years ago, his sub-20 percent strikeout rate and mediocre ratios never matched his expectations. His first season in the American League last year drew similar results, though a FIP nearly a full run lower than a 4.20 ERA was at least a positive sign. This season has been different. Outside of a couple of rough outings (his first two starts and an early May tussle with the Red Sox), Eovaldi has been better. He has recorded a win in five consecutive starts, posting a 26:7 strikeouts-to-walk ratio and has the best ground ball rate (54.3 percent) of his career. Most importantly, he's averaging nearly a strikeout per inning and has a FIP and xFIP below his ERA. Eovaldi has a tough tilt against the Orioles on the road this week, though he did strikeout nine Orioles in five innings in his one start at Camden Yards last year. Nevertheless, Eovaldi looks to have turned the corner in his career and is well on his way to posting career highs across the board this season.
FALLERS
Eugenio Suarez (3B, CIN)
Ice, ice baby. One of baseball's hottest hitters early on has become utterly unplayable in even the deepest of leagues. Suarez's four HR, nine RBI first week of April was rivaled only by that of rookie shortstop Trevor Story. Suarez slugged another five homers in the month of May, but hit .161 and struck out in nearly 40 percent of his at-bats. Last week was an all-time low for the 24-year-old Venezuelan, as he went hitless in all 14 of his at-bats. You've heard it before, but it's yet another example of why we have to temper our expectations on hot starts. No player is as good as his hottest hot streak or as cold as his coldest slump. Everyone regresses toward a mean. Same goes for David Ortiz, by the way. If you think he's going to hit 45 homers with 150 RBI, you may as well trade Kershaw or Trout for him now. As for Suarez, he's a developing hitter who needs to continually work on making better contact. I see him as an 18 HR, .270 guy more so than a 28, .245 guy in the next couple seasons.
Chris Carter (1B, MIL)
Speaking of regression. Hitting .204 in the month of May, the Brewers' new slugger has reduced his batting average to .227, much closer to his career average of .218. Everything else with Carter is pretty much what we've grown accustomed to. Carter swatted eight home runs in May and is on pace to match or exceed his career-high of 37 from 2014. In typical Carter fashion, he is striking out once every three at-bats and has a flyball rate around 50 percent. As far as improvements, a .294 ISO is the best rate of his career, and he has a stronger split against righties this year after slugging them at a nearly identical rate (.458 v LHP, .459 v RHP) over the past three seasons. He looks like a perfect fit in the Brewers uniform at Miller Park. Carter is the quintessential representation of the trade-off between power and batting average. We all know well enough that Carter is the type of bat who can mix in perfectly on squads we've built with the proper batting average base early. As far as "needing power late," that's a blanket statement. Every fantasy owner could use power late in drafts. Sure, we can bench Carter for a weekend series against stout Cubs or Nationals pitching, but otherwise, it's impossible to try to properly time him. If you own him, own his numbers.
Adam Conley (SP, MIA)
It feels as though Conley has pitched better than his stat line. His value to your fantasy team this year depends on whether you've been able to avoid the landmines. Out of 10 starts over the first two months, there has been no middle ground for Conley. Four of those games were lovely gems, while the other six stung. Specifically, a home start against the Nationals two weeks ago where Conley gave up six earned runs and walked seven. He has only allowed home runs in two of those 10 starts, but batters have been dinking and dunking him incessantly. Heading into June, the only positive number from Conley is the 8.31 strikeouts-per-nine. Otherwise, we're looking at a guy with an ERA over four as well as a 1.48 WHIP. Most disappointing is Conley's home split – a 1-3 record with 5.91 ERA and opposing hitters batting .293 against him there. He gets the Pirates at home this week. The following week, he will test out the ultimate mantra of "why own him if you don't use him for two" for his two-step of at-Minnesota, at-Arizona. He's owned in nearly 100 percent of NFBC 12-team leagues. You can be certain this percentage will decrease drastically should he disappoint owners in that two-start week. My inclination for those worried about their ratios is to drop him ahead of said two-step to avoid the temptation of starting him. I prefer Conley more as an 23rd-round pitcher next season more than I do him providing consistent value this season.
Taijuan Walker (SP, SEA)
Walker is one of my favorite young starting pitchers in the league. He appeared nearly invincible in April (25:3 K:BB, 1 HR allowed in 25 IP) but has struggled in the month of May. He has lost five of six games in May and has been prone to the longball, serving up nine of them over his past five starts. Expectations are high for Walker, a live arm with a high strikeout rate and solid control. Eventually, a perennial All-Star and No. 1 starter. But it's important to remember he is just 23, and hasn't yet taken his game to the high level he is capable of, which is as a top 10 starter in the majors. Though seven of Walker's nine home runs allowed have come against left-handed bats, those bats have been home run-or-bust against him as he's improved his BA against lefties to .168 from last season's .256. Walker has been using his curveball more often, which helps him from being so predictable with his overpowering yet sometimes high-in-the-zone stuff. Walker has a tough start against the Rangers, who host a handful of lefties with pop, especially at home. Admittedly, I benched him for this start on a 12-teamer with safer options. But I'm hoping it's the last time I'll be doing so. The 2-5 Walker has had some bad luck with run support, but that luck should flip to the positive side soon enough. Currently at 3.31 ERA, 1.12 WHIP, 8.31 K/9, I'd project those year-end numbers at: 12-9, 3.25 ERA, 1.17 WHIP, 8.85 K/9. Yep, that means 10-4 from this point on.
Marcus Stroman (SP, TOR)
Despite a 5-1 record, Stroman has been a disappointment overall for those who drafted him as their SP2 or SP3 as the 26th pitcher off draft boards at an ADP of 92.6. Stroman admittedly is still learning his craft, which is rather impressive considering he only started pitching as a junior in college, four years ago. Stroman's 4.46 ERA has hurt owners. Most of us haven't been benching him. We're taking on the damage as it comes. More than half of his 37 earned runs allowed this season (19 to be exact) have come in three starts against the Rays (7 ER and 13 hits on May 17) and two against the Red Sox (5 ER on April 8 and 7 ER, 11 hits on May 28 last week). But therein lies the problem. Stroman will have to continue to battle hitters in his division, and he will continue to see them often. The other issue is his below-average 16.4 percent strikeout-rate. At this point, there's nothing wrong with picking our spots with Stroman. That means erring on the side of caution and benching him against the red hot Red Sox this week, and possibly against the Tigers on the road the following week. It's a tough stance to take with a pitcher we draft highly. But it's yet another reminder to avoid AL East pitchers if at all possible. Seriously, though. There are some great arms here, but outside of David Price and Masahiro Tanaka, there's no reason to draft pitchers among our first four who consistently see "at Toronto or at Boston" on the slate. Add in the fact that the Rays have become a dangerous offensive powerhouse, and we've got all the more reason to be more diligent when selecting arms within this division and expect smooth sailing.
Sedler is a veteran NFBC player and CDM Hall of Famer.
Follow @rotogut on Twitter.
Get a FREE RotoWire 10-day trial (no credit card required) at RotoWire.com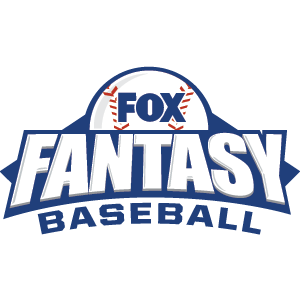 FOX Fantasy Baseball
Join or Create a Free League
Play Now!