Lucroy returning from DL soon
Welcome to the latest edition of "Free Agent Frenzy," which will try to steer you in the right direction when trying to fill roster spots.
Note: Ownership percentages below are from FOXSports.com leagues. We'll try to stick to the general rule that no player will appear twice in Free Agent Frenzy during a four-week period.
Catcher
Standard Leagues: Jonathan Lucroy (28.4 percent owned) is probably less than two weeks away from coming off the DL, and this week is a short one, anyway. Time to stash this top-10 fantasy catcher.
Deep Leagues: Yasmani Grandal (5 percent owned) has hit four homers since getting the call from Triple A last weekend. Grandal had 14 homers in the minors last year and six in 56 Triple-A games before his promotion this season, so while he has some pop for a catcher, he's not exactly Mike Napoli. Still, he's a backstop with a solid bat and a job. That works in any format.
First Base
Standard Leagues: Adam Lind's (36.7 percent owned) bat has shown some life since returning from a Triple-A banishment; he's got four homers, seven runs and eight RBI in 13 games. We're past the point of expecting Lind to do big things, but as a replacement for an injured or struggling player, he's fine.
Deep Leagues: Brandon Moss (4.3 percent owned) has 25 homers in 77games between the minors and majors this season. Moss' track record suggests that he's playing over his head, but if you can't find room for his power in a deep mixed format, you're overthinking.
Second Base
Standard Leagues: The Padres acquired Alexi Amarista (8 percent owned) from the Angels in the Ernesto Frieri trade. For all the hoopla about Frieri's bullpen dominance, Amarista has been pretty good in his own right, batting .273 with four homers in 42 games. Amarista's real calling card is his speed – his track record suggests a ceiling of 20-25 steals, with a solid BA to accompany them. He won't be a key cog in your fantasy lineup, but he should be OK.
Deep Leagues: Jose Lopez (0.5 percent owned) qualifies at first base, second base and third base, and he's been shuttling between all three positions for the Angels. The results have been pretty good, as Lopez is batting .267 with four homers and 27 RBI so far. He doesn't play every day, but is in the lineup more often than not, and has solid pop for a middle infielder.
Third Base
Standard Leagues: Whether or not the Astros permanently move Chris Johnson (7.6 percent owned) to first base in the wake of the Carlos Lee trade, he's a perfectly acceptable fantasy third baseman, batting .275 while pacing for a dozen homers and close to 10 steals. If you need to trade one of your third basemen for help in another area and wonder, "How am I going to replace this guy?," Johnson can be a solid but unspectacular answer.
Deep Leagues: Many Todd Frazier (1.3 percent owned) owners were worried when Scott Rolen came off the DL, and while that concern was justified, it didn't take Rolen's fragility into account. Rolen missed a handful of games last week due to back spasms, and you can expect more maladies where that came from. Frazier has nine homers with an .901 OPS in 60 games. That's really good, and it should get him into the lineup often enough to help you.
Shortstop
Standard Leagues: Elliot Johnson (1.8 percent owned) was in the "Deep Leagues" section of this column less than two months ago, and we should all congratulate him on his well-deserved promotion. Any fantasy shortstop with four homers and 15 stolen bases in half a season is worthy of your fantasy consideration, though you'll need to watch how his playing time is affected when Evan Longoria returns.
Deep Leagues: Everth Cabrera (0.6 percent owned) can't hit much, but he's got 15 steals in 46 games since becoming the Padres' everyday shortstop. If you need speed up the middle, Cabrera's got it.
Outfield
Standard Leagues: Jon Jay (13.4 percent owned) is an underrated across-the-board helper. He's got a batting average above .300 in more than 1,000 MLB plate appearances, and is the kind of guy who will hit 10 homers and steal 15 bases in a season. Sometimes when looking for fantasy free agents, people tend to focus narrowly ("I need homers! Who can steal me five bases in two weeks?"). Jay offers modest but multi-faceted help, and that's not so bad. Batting average tends to get ignored sometimes, and that's where Jay shines.
Deep Leagues: Casper Wells (0.3 percent owned) has been in the Mariners' lineup just about every day for the past week and a half, and his underrated bat might help you in AL-only leagues if you act fast. You may remember that Wells hit 11 homers in 215 at bats for the Tigers and M's last season, and he always showed good pop as a minor leaguer.
Starting Pitcher
Standard Leagues: OK, I'll bite on Jose Quintana (15.1 percent owned). Quintana has a 2.29 ERA and a 1.04 WHIP in eight starts for the White Sox this season, with 34 strikeouts against eight walks in 51 innings. Quintana didn't even reach Double A before the start of this year, and his stuff probably isn't strong enough to keep posting these kinds of numbers. However, his solid ground-ball rate and excellent control make him interesting. He could be steady, and if things go bad, you can always cut him.
Deep Leagues: Marco Estrada (7 percent owned) has become a useful member of the Brewers' rotation, and even though his ERA is 4.06, his ratio of 45 strikeouts against six walks in 42 innings as a starter is extremely impressive. Grab him in your deep mixed league if you still can.
Relief Pitcher
Standard Leagues: Oh, come on! Addison Reed (20.3 percent owned) has 13 saves over the last two months, and is whiffing more than a batter per nine innings. Why is the FOXSports.com fantasy universe so afraid of him? Did he say a bad thing about Joe Buck or something?
Deep Leagues: Sean Doolittle (0.1 percent owned) has an interesting story, as he was a first baseman until moving back to the mound (he was a pitcher in college) last season. After a grand total of ONE inning for an A's rookie league team last year, Doolittle rocketed through the system this spring, getting the call to Oakland after just 25 dominant minor-league innings.
Doolittle is a southpaw with nasty stuff, and has struck out 24 batters against just three walks in 14 2/3 innings. He throws fastballs almost exclusively, but who cares with results like this? If you're looking to speculate on saves in a keeper league, Doolittle is as intriguing as they come. Wait until he actually learns how to pitch!
See you here next week!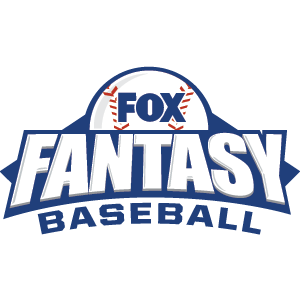 FOX Fantasy Baseball
Join or Create a Free League
Play Now!