Why the brilliant performance of Cueto may be nearing an end
There are countless ways of quantifying a baseball player's performance. Such much so that, at times, the numbers fail to properly grab our attention. The work of Johnny Cueto is not one of these instances.
After submitting a three-hit shutout against the Padres last Thursday, Cueto became the first player since Harry Krause in 1909 to begin a season appearing in at least seven innings while giving up two or fewer runs in his first nine outings. Anytime you can be the first person to reach a benchmark in a century – especially in baseball, a sport that places a premium on the past – you're up to something special.
Entering Monday play (with a scheduled start against the Nationals on Tuesday), Cueto boasts league-best figures in a 1.25 ERA, 0.71 WHIP, 76 strikeouts and 72 innings. Aside from Max Scherzer, no pitcher has come close to matching this mound brilliance. Coupled with the injury pandemic that's riddled pitching staffs across the league, Cueto's value might be at an all-time premium for starting arms.
It's also why owners should put serious thought into dealing the Cincinnati ace.
Illustrated by a 2.98 FIP and 2.70 xFIP, Cueto's dominance is not necessarily fluky…although, I'm just spitballin' here, I don't think he's finishing the campaign with his current ridiculous 99.5 left-on-base percentage and .160 BABIP. This 2014 harvest is not out of left field, as Cueto owns a 2.42 ERA and 1.07 WHIP in his last 77 times taking the rubber. Moreover, though Great American Ball Park is known – and rightfully so – as a launching pad, it's not been the bane of Cueto's existence: thanks to a low home-run concession (0.95 career HR/9), the 28-year-old holds a 3.19 ERA in 78 starts in the Queen City. More importantly, with the speedy Billy Hamilton manning center, Cueto has a superb defense at his aid, a sentiment supported by the Reds' league-best .991 fielding percentage.
The evidence appears to indicate that Cueto has the tools and the environment to facilitate further success. So what's serving as catalyst for this trade theory? For starters, if the past is any indication, Johnny C could be in for a bumpy ride this summer:
Cueto Monthly Splits
| | | | |
| --- | --- | --- | --- |
| Month | Games | ERA | WHIP |
| March/April | 29 | 2.90 | 1.07 |
| May | 33 | 2.70 | 1.08 |
| June | 30 | 3.21 | 1.20 |
| July | 27 | 3.90 | 1.42 |
| August | 24 | 3.75 | 1.18 |
| Sept/Oct | 26 | 4.22 | 1.41 |
Concededly, this may seem elementary to some, for as the season drags away from the fickle spring weather into the warmer months of June and July, offense usually heats up. Alas, another factor that paints an ominous forecast for Cueto is the Cincinnati lineup. The Reds are averaging a meager three runs per start when Cueto's on the mound, which explains why he has just four wins on the season. That run production is not exactly a deviation from the club's mark of 3.6 runs per game (third worst in the majors). The emergence of Devin Mesoraco gives this plight hope, yet with Joey Votto and Jay Bruce battling injuries, those numbers won't improve in the near future.
Which serves as a transition to our final point, one that's hangs like a dark cloud over the diamond. The reason Cueto hasn't gained national attention until this year is his persistent clash with health issues. In 2011, he appeared in just 24 games due to various ailments. The next season was relatively smooth until the playoffs, where an oblique problem sent Cueto to the sidelines. This same grievance popped up last summer, limiting Cueto to 11 starts.
Cueto's unique pitching motion, one that's reminiscent of Luis Tiant, has been circled as the spur for these woes, although the jury is still out on that matter. (Reds manager and former pitching coach Bryan Price, for one, thinks the motion actually helps Cueto stay healthy.) Whatever the cause, there's no doubting Cueto has been far from an iron man.
As single entities, these counters may act as nuances. Combined, they wave a big red flag. Cueto has been a tour de force through a quarter of the 2014 season. Unfortunately, his reign as the game's best arm will likely be fleeting.
Joel Beall is a writer for FOXSports.com and WhatIfSports.com. He lives with a Golden Tee machine and a jump shot that's currently broken. Reach Joel on Twitter @JoelMBeall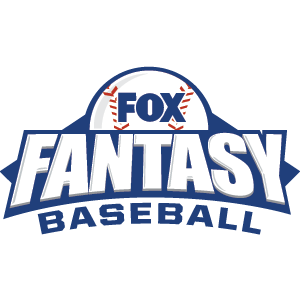 FOX Fantasy Baseball
Join or Create a Free League
Play Now!