Fantasy baseball injury report: slow rehab for Harper
The start of the fantasy playoffs coincides with MLB roster expansion, giving owners more potential replacement players for late-season injuries. However, it can also create challenging situations when it comes to deciding when to move on from a sidelined individual. This year Bryce Harper is the top problem.
Bryce Harper
It's been three weeks since I detailed the issues that come with a bone contusion in the knee. Quotes from Harper reinforce these views, as the former MVP recently confessed his rehab is a slow process. He went on to detail how the current focus of his recovery is on the area surrounding the knee joint with the intent to take stress off the injury site. Manager Dusty Baker was a bit more direct in his estimate, as he conceded that Harper remains, "a long ways from running." It's at this point that fantasy owners have to remove emotion from the equation and listen to what both the player and manager are saying in their somewhat ambiguous approach. Harper is unlikely to return anytime soon, making him a fantasy liability. Even if he does make a late-season return, it likely will be in a limited capacity with the Nationals focused on a playoff run. He's droppable if a DL spot isn't available, especially in one-year formats. Those in keeper leagues are in a tougher spot, but take solace in knowing this injury shouldn't impact his long-term health.
Aaron Hicks
The Yankees outfielder is back on the DL with another oblique strain. His latest injury is on the opposite side of the injury that sidelined him for nearly six weeks earlier in the season, but that doesn't necessarily mean the two are not connected. Each person has two sets of oblique muscles that sit on either side of the rib cage. Each set comprises two groups, the external obliques and the internal obliques. The muscles on one side contract with the other group on the opposite side to complete trunk rotation. For example, in a left-handed player, the right internal obliques contract along with the left external obliques while performing the throwing motion or while swinging a bat. If Hicks' obliques on his left side were still compensating or fatigued due to the previous injury, he may have made himself vulnerable to the current ailment. He has been placed on the DL, but this is likely an injury that forces him to miss multiple weeks. Jacoby Ellsbury will takeover in centerfield and should be added if available.
Addison Russell and Javier Baez
The Cubs had hoped Russell was nearing a return after he sat out most of the month of August. However, he aggravated his right foot and is expected to miss an additional three weeks. Russell is dealing with a case of plantar fasciitis. The plantar fascia is a dense band of connective tissue that supports the bottom of the foot. However, it can become strained and inflamed with repetitive activity. If the plantar fascia remains intact but is inflamed, it is known as plantar fasciitis. As Russell is learning firsthand, plantar fasciitis can be easily irritated and become a chronic issue. The condition is often extremely painful and difficult to manage. As a result, Russell's availability for the remainder of the regular season is in jeopardy.
Russell's absence could be amplified by an eye injury for Baez. The young shortstop was injured when he was kneed in the eye during a headfirst slide. A concussion was ruled out, but he was removed later from the game due to blurry vision. He was evaluated at a nearby hospital after the game. His availability for this week's games hasn't been established, though manager Joe Maddon called the injury "minor." Look for an update to come Monday prior to the start of their four-game series against the Pirates.
Check Swings
Adrian Beltre: The Rangers will have to continue their quest for a wildcard berth without the services of their Gold Glove third baseman. Beltre was diagnosed with a moderate (Grade 2) hamstring strain and is expected to miss at least four weeks. The Grade 2 classification indicates a partial tear of the muscle. An injury of this magnitude is significantly limiting but even more trying for a player with a history of lower extremity muscular issues. Beltre missed the first portion of the regular season recovering from a calf strain on the same leg. Hard-hitting Joey Gallo becomes Texas' everyday third baseman. The shift makes Delino DeShields Jr. fantasy relevant, as he will assume a more permanent role in the Rangers outfield. DeShields could be a nice late-season pickup for anyone in need of stolen bases.
Michael Fulmer: The Tigers right-hander has returned to the DL after another flare up of his nerve injury. Fulmer's has been managing a lingering case of ulnar neuritis, inflammation of the nerve that runs along the inside aspect of the elbow. The injury can result in diminished grip strength, and numbness and weakness in the hand. Fulmer is slated to meet with famed orthopedist Dr. James Andrew later this week to determine the next course of action. With the Tigers turning their focus to the future, it's hard to imagine in a scenario in which Fulmer pitches again this season.
Victor Martinez: The veteran slugger is done for the season after experiencing a recurring irregular heartbeat. To address the problem, Martinez's doctor will turn to a procedure known as radiofrequency catheter ablation. A catheter is inserted into the body in the groin region and run to the heart. Once there, a low-volt, high-frequency energy form is introduced to eliminate the problematic area of cardiac tissue that is causing the irregularity. Martinez's long-term outlook is good, and this setback shouldn't be considered career-threatening. Look for V-Mart to return for the 2018 season.
Corey Seager: The All-Star shortstop is expected to miss most of the upcoming week with lingering soreness in his right elbow. An MRI revealed inflammation and swelling at the joint, but the team doesn't think the ailment will be a long-term problem. He won't hit the DL and will be available to pinch hit. However, it's hard for fantasy owners to roster a player, even a talented one, that isn't guaranteed at-bats.
Yu Darvish: Darvish hasn't been exactly what the Dodgers had hoped when they acquired him from the Rangers. He was solid in his first two outings, but his start on August 16 was cut short by back tightness. Since returning from the DL, Darvish has looked less than impressive. He's pitched a total of eight innings in his two appearances, including a three-inning performance over the weekend in which he surrendered eight hits and five runs. The problem doesn't appear to be health-related and is more likely the result of an attempt to alter his throwing mechanics. Darvish's upside remains, but expectations should be scaled back for the immediate future.
Jeff Stotts works as a Certified Athletic Trainer (MAT, ATC, PES, CES). He won the 2011 Best Fantasy Football Article in Print from the Fantasy Sports Trade Association. Follow Jeff on Twitter: @InStreetClothes.
Get a FREE RotoWire 10-day trial (no credit card required) at RotoWire.com.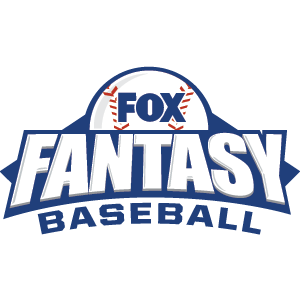 FOX Fantasy Baseball
Join or Create a Free League
Play Now!