Fantasy baseball injury report: Sano suffers stress reaction
Miguel Sano
Last week I detailed the bone injury of MVP candidate Bryce Harper. Less than a week later, another hard-hitting All Star has landed on the disabled list after Sano was diagnosed with a stress reaction in his left shin. The shin is the surface of the lower leg bone known as the tibia. This area is easily injured due to its lack of natural protection. Specifically, a stress reaction is a bone injury that is often a precursor to a true stress fracture. Stress reactions generally present with localized pain and swelling around the area of concern. They most frequently develop when a repetitive or strenuous motion overloads an area, and the body's natural remodeling process is unable to keep up with these demands. However, Sano's injury appears to have occurred after he fouled a ball of the area. As a result, Sano's injury is likely similar to Harper's bone contusion. Time will be necessary to allow the body to repair the damage and could be prolonged since the tibia is a weight-bearing bone. The Twins haven't released an exact recovery timeline, though owners invested in Sano should anticipate this taking longer than 10 days.
Yu Darvish
The Dodgers trade deadline acquisition is headed to the 10-day DL with soreness and tightness in his back. An exact reason for the symptoms wasn't provided, though manager Dave Roberts hinted the move was more precautionary than anything. Still, this latest setback is yet another reminder that injuries have always been Darvish's biggest limitation. While his Tommy John surgery in 2015 has been the most impactful issue during Darvish's career, he has previously dealt with back and neck injuries. With that in mind, Los Angeles' decision to proactively give him time off is sound. Look for Darvish to return shortly after the allotted 10 days.
Jon Lester
Another National League team is down a key component of their rotation as the Cubs have placed Lester on the 10-day DL with "shoulder fatigue." A complete exam failed to find any significant structural damage. It's not surprising for a pitcher with Lester's workload to report feeling tired and worn down. The veteran left-hander has pitched at least 200 innings in eight of the last nine seasons and will get a chance to rest his arm and progressively return to the mound. Like with Darvish, the fluidity of the situation puts fantasy owners in a tough spot. Exhibit patience here and hope he improves in time for the fantasy postseason.
Joey Gallo and Matt Bush
We've grown accustom to seeing Gallo deliver monster hits but not like the kind handed out Sunday. Gallo collided with teammate Matt Bush while attempting to field a popup, forcing both players to leave the game. Gallo suffered a nondisplaced nasal fracture and has been placed in the concussion protocol. Bush was also placed in the concussion protocol and diagnosed with a right knee contusion. Neither player traveled with the team to Anaheim and will be further evaluated on Monday. The duo could rejoin the team if their respective exams go well. Fantasy owners should have an insurance policy handy should either player hit the seven-day DL.
Check Swings
Salvador Perez: The Royals are expecting their All Star back soon and it could happen as early as Tuesday. Perez, out since August 6 with an intercostal strain, has returned to catching drills and has successfully completed multiple batting practice sessions. Manager Ned Yost has already said Perez would not require a rehab assignment. Instead, Perez will attempt to complete normal prep work on Monday's off-day and will be behind the dish against the Indians if all goes well. Adjust your lineups accordingly.
Cody Bellinger: The Dodgers Rookie of the Year candidate suffered a mild ankle sprain over the weekend and could be limited for the next few days. The team will allow him to pinch hit but wants to limit the stress applied to the injured ligaments by keeping out of the outfield. Those in daily leagues can move him in-and-out of their lineups as needed, while owners in weekly leagues might want to consider a healthier, more reliable option for the next seven days. The Dodgers do play a full slate this week, but Bellinger's plate appearances will remain limited.
Willson Contreras: The Cubs catcher has begun to show signs of progress after straining his hamstring on August 9. He has begun playing catch and hopes to begin other, more intense activities in the week ahead. Still, a mid-September return appears to be the most likely scenario, and those without an available DL spot should move on.
Ian Desmond: Desmond's calf injury continues to linger. While he has resumed running and batting practice, the Colorado outfielder continues to report pain in the area. The lingering symptoms are common in calf strains and it's not surprising for the Rockies to take a particularly cautious approach with his rehab considering this is his second calf strain of the season. Don't expect Desmond back before September, and even then, he will be a precarious play.
Drew Pomeranz and David Price: Pomeranz was removed from his start on Friday after experiencing back spasms. Fortunately, the area has responded well to treatment, and the Red Sox anticipate he will be ready for Wednesday's start. The team hinted the problem was muscular in nature but is no longer limiting the range of motion in his spine. The news isn't as good for Price, as the veteran left-hander had another attempt to throw pushed back. Price continues to deal with inflammation in his throwing elbow, and it's becoming more and more likely that his season is over.
Trea Turner: Washington's speedy infielder is slated to begin a rehab assignment Monday. He has not played since suffering a right wrist fracture on June 29. Turner will likely spend several days with Triple-A Syracuse before returning to the big-league club. Owners in weekly leagues should leave him on the bench for one more week. If he somehow ended up on your waiver wire, now would be the time to act.
Jeff Stotts works as a Certified Athletic Trainer (MAT, ATC, PES, CES). He won the 2011 Best Fantasy Football Article in Print from the Fantasy Sports Trade Association. Follow Jeff on Twitter: @InStreetClothes.
Get a FREE RotoWire 10-day trial (no credit card required) at RotoWire.com.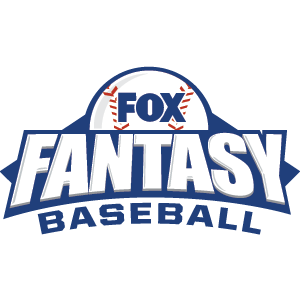 FOX Fantasy Baseball
Join or Create a Free League
Play Now!