Fantasy baseball injury report: frustration time
For fantasy purposes, August and/or September may be the most frustrating time of year to have a player sustain an injury. If the injury is significant enough, a multiweek hiatus could potentially spill into September, creating the potential for difficult to read scenarios. On September 1, the roster for each MLB team expands to 40, arming managers with as many as 15 additional players at their disposal. This means some teams, especially those with World Series aspirations, can take a conservative approach with their injured or recovering players. Furthermore, the expanded roster may keep certain injured players off the disabled list as the team doesn't have to fill the position. Fantasy owners are subsequently left in a tough spot as talented players riding the bench are suddenly incapable of stashing. The new, shortened DL may reduce these circumstances from emerging, but it's far from a certainty.
Additionally, August is often the time when teams out of the playoff hunt begin shifting their focus to next season. With the trade deadline passed and October baseball out of reach, certain teams will begin to shut down players with nagging injury concerns. It's at this time that paying close attention to daily updates on injured players becomes vital for fantasy success. Don't overcommit to individuals with wavering health, especially in nonkeeper leagues, and don't be afraid to send a nicked up "name" to the waiver wire.
Carlos Correa
The Astros shortstop is progressing well through his rehab for his surgically repaired thumb and could return ahead of schedule. Correa has not played since July 17 when he tore the ulnar collateral ligament (UCL) in his thumb. However, he's hoping to swing a bat this week, as the range of motion and strength in the joint reportedly are good. His progression is comparable to that of Angels outfielder Mike Trout who missed time earlier this season with a similar injury. Trout was back in action in a little over six weeks following surgery. Correa appears on track for a late August, early September return following a brief rehab assignment.
Felix Hernandez
A shoulder injury will force the Mariners ace to the DL for the second time this season. After missing time with bursitis earlier in the season, Hernandez is now dealing with biceps tendinitis. Generally the biceps is associated with motion at the elbow. However the biceps is a two-headed muscle that anchors to the shoulder blade. The short head of the muscle attaches to the scapula at the coracoid while the long head attaches to supraglenoid tubercle. This long head actually runs into the glenohumeral joint (the ball and socket joint of the shoulder) and helps stabilize the humerus during motion. The primary tendon of the biceps exits the cavity through the bicipital groove, an indentation in the humerus. This tendon can easily become inflamed with repetitive motion. It's likely Hernandez's two ailments are linked, and a detailed exam slated for Monday should provide more information about just how long he will be sidelined.
Max Scherzer and Stephen Strasburg
The Nationals rotation remains in flux as injuries continue to be a problem. Scherzer had his most recent start pushed back after he experienced spasms in his neck. Spasms are a symptom of an underlying issue, most commonly related to a muscle injury. Scherzer opted to visit a chiropractor to help with the problem. Chiropractic treatment generally involves direct adjustment of the spine through manual manipulation of the area. This treatment is most effective if used in conjunction with physical therapy. The combination returns the spine to its proper alignment and helps prevent a reoccurrence. Scherzer is slated to take the mound on Monday, though his injury risk will be slightly elevated for his next few starts.
Strasburg continues to progress through his treatment plan for elbow impingement, although a firm timeline for his return remains unknown. He completed his second bullpen session over the weekend but isn't expected to return this week. His situation remains fluid and fantasy owners should prepare to be without his services for the immediate future.
Check Swings
Zack Cozart: The National League All-Star has been activated from the DL after missing 10 games due to a nagging quadriceps injury. The DL stint was his second of the season after he missed 11 games in mid-June. Look for the Reds to provide Cozart routine days off moving forward. If the quad does flare up again, it wouldn't be surprising to see the impending free agent shut down for the remainder of the season. Jose Peraza loses his temporary bump in value as he will return to a utility role for Cincinnati.
Jay Bruce: The Mets veteran missed two games over the weekend with stiffness in his neck. Like with Scherzer, stiffness is a symptom usually indicative of a muscular problem. The team has downplayed the severity of the injury and anticipates he will be ready for Tuesday's game against the Rangers. Tread cautiously in weekly leagues, but this has the look of a minor inconvenience that should resolve itself with a few extra days of rest.
Andrew Miller: The Cleveland reliever is nursing a knee injury that has been a problem for at least the past two months. Miller has been playing through tendinitis in his right knee, but the team opted to shut him down when the issue began to alter his mechanics. The lingering pain in Miller's landing leg was negatively impacting his control, evident by the batters he hit in his last two appearances. Look for his absence to extend into mid-to-late August as Cleveland opts to protect Miller in anticipation of the playoffs.
Addison Russell: Russell has landed on the DL with a strained right foot. The injury diagnosis is a bit vague without an exact muscle listed, as the foot comprises multiple layers of muscles. However, the Cubs have decided to play it safe with their young shortstop and plan on letting him get healthy for another postseason push. The timing of the injury is unfortunate as Russell has played well since the All-Star Break. For now, Javy Baez will take over at shortstop.
Salvador Perez: The Royals catcher has been placed on the DL with a right intercostal strain. The intercostal muscles sit between the ribs in the ribcage and help stabilize it during breathing. They aren't as problematic as oblique strains but can cause pain with rotational movement. Expect Perez to miss two to three weeks recovering. Drew Butera will take over as Kansas City's primary catcher.
Edinson Volquez: Volquez will undergo the second Tommy John procedure of his career after tearing the UCL in his throwing elbow. The timing of the injury is unfortunate, as it will prematurely end his 2017 season and likely cost him all of 2018. The precedent set by other pitchers to require multiple UCL reconstructions isn't promising as players like Josh Johnson, Jarrod Parker and Daniel Hudson struggled to return to their previous level of play. Relievers have had a higher success rate, suggesting a shift to the bullpen may be Volquez' best route to extend his career.
Jeff Stotts works as a Certified Athletic Trainer (MAT, ATC, PES, CES). He won the 2011 Best Fantasy Football Article in Print from the Fantasy Sports Trade Association. Follow Jeff on Twitter: @InStreetClothes.
Get a FREE RotoWire 10-day trial (no credit card required) at RotoWire.com.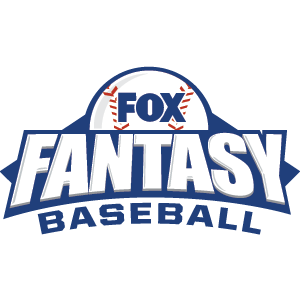 FOX Fantasy Baseball
Join or Create a Free League
Play Now!