Fantasy baseball injury report: Arrieta could be back soon
Eduardo Nunez
The Red Sox utility man has made significant progress in his recovery from a right knee sprain. It was initially believed he would miss an extended period of time after it was discovered he sprained his posterior cruciate ligament (PCL) on September 9. However, Red Sox manager John Farrell said Nunez could be back in the lineup, "sooner than maybe we first anticipated" after watching a recent workout. While the news is encouraging, Nunez would be wise to avoid returning prematurely.
The PCL isn't as well-known as its partner, the ACL, but is still a key component of knee stability. It prevents hyperextension and is the primary axis for rotation of the knee. The PCL's durability likely plays a role in the ligament's relative anonymity as it is stronger and less likely to be sprained on its own. However, once the integrity of the ligament is compromised, the fluidity of the knee joint is negatively impacted and function is altered. If Nunez returns with any limitation, he could be increasing his risk for a more significant knee injury. Tread cautiously with Nunez's usage and let him play a few games before you utilize him as you would normally.
Check Swings
Jake Arrieta: The Cubs right-hander completed a bullpen session Saturday and is inching toward a return. The team will evaluate his status over the next few days to see how his balky hamstring responds to the workload. If he reports no setbacks, look for Arrieta to return this weekend in a pivotal matchup with the Brewers. He'll return with an elevated level of risk but is too good to leave inactive.
Mookie Betts: If Nunez's absence wasn't bad enough, Betts is now nursing an injury of his own. The speedy outfielder suffered a contused thumb on Sunday after a collision. X-rays were negative, and it appears he avoided any significant ligament damage. Consider him day-to-day for now.
Miguel Cabrera: The 34-year-old has shown signs of his age this season in what has been a disappointing campaign for the former MVP. A lingering back injury has been one of Cabrera's biggest hindrances, limiting him throughout the season. The problem flared up again over the weekend as tightness in the area forced him to leave Saturday's game early and kept him out of the lineup entirely on Sunday. Tigers manager Brad Ausmus insists Cabrera will not be shut down for the remainder of the regular season. However, fantasy owners should anticipate a few more rest days moving forward and should have an insurance policy readily available to plug in when Cabrera sits.
Michael Fulmer: Fulmer's reign as American League Rookie of the Year is drawing to a close without him on the active roster. The 24-year-old underwent ulnar transposition surgery early last week and is expected to miss three to four months recovering. The procedure involves the surgeon relocating the ulnar nerve of the elbow (the funny bone) from its normal location to avoid impingement. There is a recent case of ulnar transposition that should serve as a promising precedent for Fulmer's recovery. Mets pitcher Jacob deGrom underwent the same procedure at this time last year and was able to be an active participant in spring training and is wrapping up a solid bounce back campaign. As a result, Fulmer's keeper value shouldn't drastically be altered.
Bryce Harper: The Nationals All-Star completed a batting practice session over the weekend as he works his way back from a bone contusion in his knee and a calf strain. Unfortunately, a target date for his return has surfaced that will leave fantasy owners frustrated. With a playoff spot clinched, the team is hoping Harper can be back in the lineup for Game 1 of the National League Division Series. As a result, Harper's fantasy value in standard formats is completely gone and he should be dropped for a healthy outfielder.
David Price: The former Cy Young winner is back from injury but in a diminished role. Price will now pitch out of the Boston bullpen after working his way back from an elbow injury for the second time this season. He pitched two perfect innings Sunday and was reportedly sharp with his velocity and command. Price could have some value in leagues that count K/9, but his reduced workload will limit his productivity.
Jose Ramirez: With their recording breaking winning streak over and a spot in the postseason guaranteed, the Indians will rest their MVP candidate for a few games. Ramirez has battled a few minor ailments over the past few weeks including a bruised left forearm and mild hamstring issue. He didn't play over the weekend and will receive another day of rest Monday as the team has a scheduled off day. He won't be shut down completely but look for him to receive routine days off down the stretch. The decision is sound but will diminish his fantasy value for the remainder of the year, especially in rotisserie leagues.
Miguel Sano: The Twins slugger recently took swings off a tee on consecutive days, but his recovery from a stress reaction in his left tibia remains a work in progress. The bat work is nice, but Sano remains limited in running drills in order to minimize the amount of stress applied to the affected bone. He won't return to the active roster until he is cleared to resume full running and, even then, he could require extra time to work his way back into top form. As a result, Sano remains a precarious fantasy option for the remainder of the regular season.
Noah Syndergaard: The Mets ace had a simulated game canceled just over a week ago and has yet to face live hitting since the setback. Manager Terry Collins said Syndergaard would need to see live action before being activated, pushing back a potential return to the big-league roster. Syndergaard hasn't pitched since April 30 when he suffered a strained latissimus dorsi. The time for Thor to return this season is quickly running out, and it may be in New York's best interest to keep him out until next season. Keep him at your own risk.
Jeff Stotts works as a Certified Athletic Trainer (MAT, ATC, PES, CES). He won the 2011 Best Fantasy Football Article in Print from the Fantasy Sports Trade Association. Follow Jeff on Twitter: @InStreetClothes.
Get a FREE RotoWire 10-day trial (no credit card required) at RotoWire.com.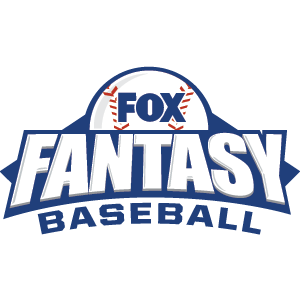 FOX Fantasy Baseball
Join or Create a Free League
Play Now!