In Some Depth
Sunday night saw the most interesting event of All-Star weekend:
the Futures Game (see recap and box score here). Not only does the
Futures Game give scouts and organizations an opportunity to see
the very best prospects compete against one another, but it also
gives fantasy owners the chance to see which players might be
making an impact at the major-league level in the not-very-distant
future.
Below are 10 position players who made either the U.S. or World
roster. For each player, you'll see his name, position,
organization, etc. The stat wOBA+ is found at StatCorner and is a
measure of the player's offensive production relative to his
league's average (where above 100 is above average). The category
"Replacing" is a list of the active major leaguers the Futures
player is most likely to replace, either due to injury or
ineffectiveness.
Player are listed roughly in order of proximity to major-league
debut.
Player: Jason Kipnis, 2B, CLE
Numbers: 363 PA, .297/.380/.506 (.340 BABIP), 119 wOBA+
(Triple-A)
Replacing: Orlando Cabrera, Luis Valbuena
Notes: With Cleveland decidedly in the playoff hunt and no
clear producer at second base, the Indians could very likely
promote Kipnis for the stretch run.
Player: Paul Goldschmidt, 1B, ARI
Numbers: 380 PA, .315/.434/.630 (.335 BABIP), 128 wOBA+
(Double-A)
Replacing: Juan Miranda, mostly
Notes: Hank Aaron Stadium, where Goldschmidt plays, allows
about 25 percent more home runs for righties than the average
Southern League stadium, but overall it's a neutral park.
Player: Dayan Viciedo, RF/DH, CHW
Numbers: 372 PA, .327/.376/.538 (.366 BABIP), 117 wOBA+
(Triple-A)
Replacing: Adam Dunn, Paul Konerko, Juan Pierre, Carlos
Quentin, Mark Teahen
Notes: Besides defense, plate discipline has been Viciedo's
greatest flaw; however, he seems to be improving in this area:
11:78 BB:K in 366 PA (2010) versus 25:66 in 372 PA (2011).
Player: Jose Altuve, 2B, HOU
Numbers: 145 PA, .353/.382/.551 (.370 BABIP), 123 wOBA+
(Double-A)
Replacing: Matt Downs, Chris Johnson, Jeff Keppinger
Notes: The Astros aren't really playing for much, so a
promotion isn't imminent, but demoting Chris Johnson, moving Jeff
Keppinger to third, and giving Altuve second base would probably
make the team better.
Player: Yonder Alonso, 1B/LF, CIN
Numbers: 355 PA, .298/.372/.490 (.328 BABIP), 109 wOBA+
(Triple-A)
Replacing: Jonny Gomes, Chris Heisey, Fred Lewis, Joey Votto
Notes: Alonso has made about two-thirds of his starts in
left field this season, but he's a natural first baseman (read: not
great fielder) and his outfield defense is still questionable.
Player: Wilin Rosario, C, COL
Numbers: 266 PA, .249/.286/.439 (.268 BABIP), 95 wOBA+
(Double-A)
Replacing: Chris Iannetta
Notes: With Jose Morales out for a while with a fractured
right thumb, Rosario is likely just a Chris Iannetta injury away
from becoming the Rockies starter.
Player: James Darnell, 3B, SD
Numbers: 346 PA, .333/.434/.604 (.348 BABIP), 138 wOBA+
(Double-A)
Replacing: Chase Headley
Notes: Darnell walks as much as he strikes out, has good
power, and plays a position with little depth league-wide. That's a
recipe for being really valuable. With Headley at third, however,
and the Padres 10-plus games out, a September call-up is all he'll
likely see.
Player: Tim Beckham, SS, TB
Numbers: 357 PA, .277/.340/.390 (.337 BABIP), 102 wOBA+
(Double-A)
Replacing: Reid Brignac, Sean Rodriguez
Notes: Brignac, who's gotten the majority of starts at
shortstop, has been at below replacement level, according to
FanGraphs. If the Rays are within striking distance of the playoffs
in month, Beckham could see time at short.
Player: Devin Mesoraco, C, CIN
Numbers: 333 PA, .303/.378/.510 (.357 BABIP), 116 wOBA+
(Triple-A)
Replacing: Ryan Hanigan, Ramon Hernandez
Notes: "It's not you, it's me." That could be either Hanigan
or Hernandez talking to Mesoraco, as the Reds' catching depth is
all that's keeping Mesoraco from the majors.
Player: Chih-Hsien Chiang, COF, BOS
Numbers: 283 PA, .323/.378/.630 (.354 BABIP), 125 wOBA+
(Double-A)
Replacing: Carl Crawford, J.D. Drew, Josh Reddick
Notes: Reddick's .414/.455/.707 line in limited PAs and
Crawford's imminent return will keep Chiang from the majors for the
present. Really, two of the three players listed above would have
to go down for Chiang to see real time.
Get a FREE RotoWire 10-day trial (no credit card required) at
href="http://www.rotowire.com/users/ad_jump.asp?id=700">RotoWire.com

.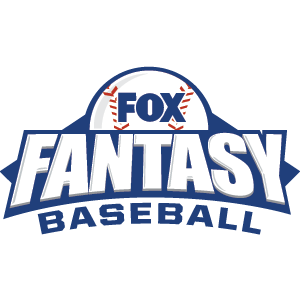 FOX Fantasy Baseball
Join or Create a Free League
Play Now!