How to use BvP in DFS
Cincinnati, OH –
BvP.
No, those aren't Brandon Phillips' initials (his middle name is Emil).
Those are the three most polarizing letters in the DFS community.
For those not familiar with the acronym, BvP stands for batter vs. pitcher. Just like the name implies, BvP provides all of the past matchups between a batter and a pitcher.
Some say that you can't predict future happenings from the past experiences because of the small sample size.
Another argument against BvP is that, over time, both the hitter and pitcher can make adjustments to their approach, thus negating any previous history between the two.
Anyone can throw numbers at you to sway your stance one way or another on BvP, but I wanted to go right to the sources and hear what they had to say.
So, at the MLB All-Star Game in Cincinnati, I spoke with a Hall of Fame manager (Tony La Russa), a former three-time All-Star (Ken Griffey Sr.), and a former MLB player/manager and current minor league manager (Joel Skinner) to get their thoughts on BvP and how it's utilized in the bigs.
Did batter vs. pitcher matchups ever come into play when constructing a lineup?
"I think if you have success you get more confidence and the more confidence you have, so it's important to see whether the guy has done well or done poorly. It's all about the competition between those two guys. So, you try to matchup, whether it's your pitcher or your hitter, the strength against their weakness." – Tony La Russa
"It always does. Obviously, your guys have somewhere in the lineup where they normally hit, but you want to get your best hitters up as many times as they can through the course of a ballgame. These are the best hitters in the world. They develop a relationship at the major league level where they face guys multiple times and as a result they have an idea of what they are doing. They use video and all the different tools and resources to better themselves and come up with a game plan." – Joel Skinner
Do you remember who you were successful against?
What other factors can contribute to BvP and building a batting order?
"Obviously, you want to construct a lineup that's balanced. Left/right and so on. You realize that there's a bullpen out there that's going to attack you late in the ball game, so you want to have guys in situations where they can't stack a lefty against you." – Skinner
"You accommodate the guys hitting behind you. I had [Joe] Morgan, [Pete] Rose, [Johnny] Bench, and [George] Foster. So, they had to throw strikes." – Griffey Sr.
Conclusion:
Like all stats, I take BvP with a grain of salt. While I don't entirely discredit the past results, I also don't stack my entire DFS lineup around it.
When I do construct my team for the day, I take all of these things into consideration: BvP, left/right splits, Vegas over/unders, the team's batting order, the game's location, and how the player has performed in the past week.
If I had to rank the order of importance from the above factors, BvP would be last. However, it should still have a place in the decision-making process.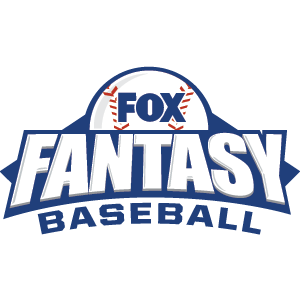 FOX Fantasy Baseball
Join or Create a Free League
Play Now!