Head-to-head fantasy baseball thread: 8th edition
When it comes to head-to-head fantasy baseball league scoring, as the week ends you notice the categories in which you need a boost. What I intend to provide is a list of fantasy free agents to assist you in a victory come Sunday night.
Runs:
J.B. Shuck, Angels – While Peter Bourjos deals with a thumb injury, Shuck has been inserted into the top spot on L.A.'s batting order…and he's doing quite well. In the last week, Shuck is hitting .563 (9-16) and will look to continue his hot streak in Houston. The Astros still own the worst ERA in baseball (4.73).
Other notables: Clete Thomas (Twins), Raul Ibanez (Mariners), and Maicer Izturis (Blue Jays)
Home runs:
Raul Ibanez, Mariners – I feel like I'm constantly checking Ibanez's ownership in fantasy baseball, mostly because I'm constantly writing about him. Currently, he's available in 89 percent of FOXSports.com leagues, which is a ridiculously high amount. Unless you all are in 10-team leagues, the 41-year-old is a great source of cheap HR and RBI. In his last four games, Ibanez has four homers. Ride the wave!
Other notables: Ryan Flaherty (Orioles), Nate Schierholtz (Cubs), and Ryan Sweeney (Cubs)
RBI:
Marcell Ozuna, Marlins – As soon as Logan Morrison and Giancarlo Stanton returned from DL status it was easy to see success in Ozuna's future. Marlins' manager Mike Redmond is in the process of determing where to place the right fielder in the lineup. Allow me to make a suggestion: Ozuna is batting .264 (37-140) with 12 RBI in the fourth spot, and he's hitting .400 (16-40) with 11 RBI in the fifth. Hopefully, he stays No. 5 and you pick Ozuna up this weekend.
Other notables: Raul Ibanez (Mariners), Nick Franklin (Mariners), and Oswaldo Arcia (Twins)
Stolen bases:
Pedro Ciriaco, Padres – Yeah, the Ciriaco-to-San Diego move may have been under the radar, but his stolen bases aren't. In his last seven games, Ciriaco has swiped three bags. On the season, he has six steals in seven attempts. Just like a year ago, Ciriaco is making the most of his opportunities while players are injured. At this time, he's filling in for Everth Cabrera, another speedster, who is recovering from a hamstring injury.
Other notables: Jarrod Dyson (Royals), J.B. Shuck (Angels), and Emilio Bonifacio (Blue Jays)
Wins:
Chris Tillman, Orioles – It could be awhile until Brian Kenny gets his "kill the win" movement to gain popularity, so until then you can some-what rely on Tillman for your "W" category. He's earned a win in five-straight starts and will go for six against the Yankees Sunday night. Full disclaimer, Tillman is 2-3 in seven outings versus the Evil Empire with an 8.16 ERA. Yeah, that's pretty bad, but Tillman's 9-2 record in 2013 makes his addition to a fantasy team very tempting.
Other notables: Jake Westbrook (Cardinals), Mark Buehrle (Blue Jays), and Jhoulys Chacin (Rockies)
Strikeouts:
Dallas Keuchel, Astros – Let's be honest here, no successful fantasy baseball team will be built around the pitching of Keuchel, but his strikeouts could help you out of a bind. He's only owned in two percent of FOXSports.com leagues and is a cheap source of Ks. In his last four starts, Keuchel has punched out 25 batters.
Other notables: Joe Blanton (Angels), Hector Santiago (White Sox), and Edinson Volquez (Padres)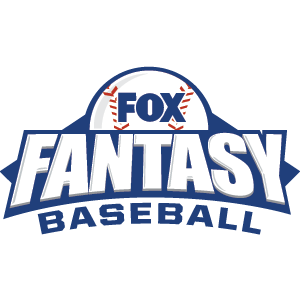 FOX Fantasy Baseball
Join or Create a Free League
Play Now!