Head-to-head fantasy baseball thread: 7th edition
When it comes to head-to-head fantasy baseball league scoring, as the week ends you notice the categories in which you need a boost. What I intend to provide is a list of fantasy free agents to assist you in a victory come Sunday night.
Runs:
Colby Rasmus, Blue Jays – In my pinch-hitting last week for John Halpin in the "Free Agent Frenzy" I highlighted Rasmus and his ability to hit the long ball. That day, and the next two days, he accumulated back-to-back-to-back games with homers. If home runs aren't what you need, Rasmus can help in the run-scoring department, too. He's scored eight times in the past five games.
Other notables: Nate Schierholtz (Cubs), Elliot Johnson (Royals), and Tony Abreu (Giants)
Home runs:
Brian Dozier, Twins – Hitting three dingers in his last four games makes Dozier an easy candidate for the HR category. At last check, Dozier is only owned in three percent of FOXSports.com leagues. His road numbers are not the greatest this season (.191, 1 HR, and 7 RBI), but here's to hoping Dozier's current hot streak carries over into the weekend series at Cleveland.
Other notables: Mike Carp (Red Sox), Colby Rasmus (Blue Jays), and Marlon Byrd (Cubs)
RBI:
Matt Dominguez, Astros – Five RBI in one game probably isn't fair to the other contestants in this category, but Dominguez added four more making his total nine rib-eyes in the last five games. Last month, Dominguez tallied a career-high 19 RBI for the Astros. In June, he's accumulated 14 steaks and is hungry for more when Houston travels to Chicago.
Other notables: Gregor Blanco (Giants), Michael Brantley (Indians), and Trevor Plouffe (Twins)
Stolen bases:
Leonys Martin, Rangers – For the third time Martin slides his way into the H2H Thread. He's stolen four bags in the last five games and Martin is available in 98 percent of FOXSports.com fantasy baseball leagues. However, his Rangers head to St. Louis for a three-game series and Yadier Molina isn't as generous to base-runners. I still think Martin is worth the flier for his future robberies.
Other notables: Ichiro Suzuki (Yankees), Emilio Bonifacio (Blue Jays), and Rajai Davis (Blue Jays)
Wins:
Miguel Gonzalez, Orioles – After five-straight starts without a win, Gonzalez has now rattled off three-wins-in-a-row. Next on the docket is Toronto and Chien-Ming Wang. In Gonzalez's career, he is 2-1 with a 3.81 ERA in four starts against the Blue Jays. His 54 strikeouts in just over 74 innings of work isn't impressive, but if you are looking to stream a pitcher and get a win then you should add Gonzalez.
Other notables: Corey Kluber (Indians), Jhoulys Chacin (Rockies), and Aaron Crow (Royals)
Strikeouts:
Jordan Lyles, Astros – On May 12, Lyles allowed eight earned runs in his start against Texas. Ever since that game, Lyles has pitched amazingly…for an Astro. He's pitched seven-straight games allowing two earned runs, or fewer. As for his strikeout total, in three of his last four games Lyles has made at least five batters whiff.
Other notables: Aaron Harang (Mariners), Joe Blanton (Angels), and Bud Norris (Astros)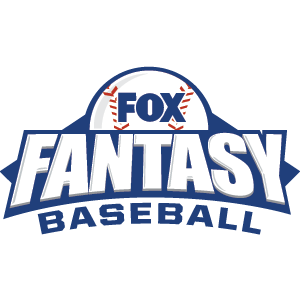 FOX Fantasy Baseball
Join or Create a Free League
Play Now!