Head-to-head fantasy baseball thread: 6th edition
When it comes to head-to-head fantasy baseball league scoring, as the week ends you notice the categories in which you need a boost. What I intend to provide is a list of fantasy free agents to assist you in a victory come Sunday night.
Runs:
Didi Gregorius (ARI) – As a Gregorius investor, I can't understand why he's only owned in 15 percent of FOXSports.com leagues. In the past month alone he's in the top-10 in hits by a shortstop. When it comes to batting average, Gregorius is fifth among SS in the last month (.361), just behind Jean Segura. Recently, it seems as if whenever Gregorius gets a hit, he scores. In the last week, he's tallied nine hits and crossed home plate seven times.
Other notables: Willie Bloomquist (ARI), Juan Pierre (MIA), and Jose Iglesias (BOS)
Home runs:
Todd Helton (COL) – When you're hot, you're hot. Helton may only have six home runs in 2013, but half of those moon shots have come in the past week. Currently, his Rockies are in the midst of a four-game series against San Diego, who happen to allow the most homers (17) in the last seven days. Don't you just love when things work out that way?
Other notables: Jonathan Lucroy (MIL), Ryan Doumit (MIN), and John Mayberry (PHI)
RBI:
James Loney (TB) – Like Gregorius, I'm shocked at the availability rate for Loney, owned in 33 percent of FOXSports.com leagues. In the last month, Loney is tenth in RBI out of all first basemen with 17 runners batted in. In the past week, he has recorded seven hits and driven in seven Rays. When facing the Orioles, this weekend's opponent, Loney maintains a .393 average and seven RBI on 11 hits.
Other notables: Raul Ibanez (SEA), Jonathan Lucroy (MIL), and Ryan Doumit (MIN)
Stolen bases:
Ben Revere (PHI) – If your Head-to-Head matchup is looking even in the stolen bases category, one should acquire the Phillies' leadoff hitter. Just by going on the last seven days, Revere trails only Everth Cabrera and is tied with Nate McLouth by swiping four bags. Revere's weekend opponent, Milwaukee, has allowed the third-most steals last week.
Other notables: Michael Saunders (SEA), Juan Pierre (MIA), and Nick Franklin (SEA)
Wins:
Chris Tillman (BAL) – This is one of the few times I'll mention a pitcher where history is not on his side. Tillman is the probable starting pitcher for Sunday when Baltimore faces Tampa Bay. Against the Rays, he is 1-5 in nine starts with a 4.99 ERA. In his career, Tillman hasn't started in more than 15 games in a season, he hasn't won more than nine games, and he hasn't pitched in more than 86 innings. This season could change all of that. The Rays may have beaten Tillman twice already in 2013, but I think he can best them in round three.
Other notables: Tommy Milone (OAK), Samuel Deduno (MIN), and Justin Grimm (TEX)
Strikeouts:
Scott Kazmir (CLE) – Though I will always remember that Kazmir couldn't get the win after Cleveland spotted him 14 runs in the first two innings against Houston, he's actually been progressing as a starter in 2013. In his last three outings, Kazmir has struck out an average of six batters per game. His next start is on the road against Detroit. In his career when facing the Tigers, Kazmir has pitched 57 innings and has K'd 57 hitters.
Other notables: Chris Tillman (BAL), Tyler Chatwood (COL), and Rick Porcello (DET)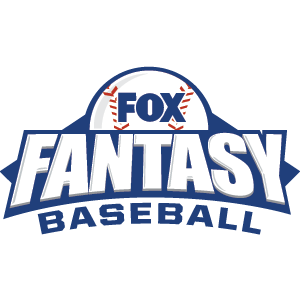 FOX Fantasy Baseball
Join or Create a Free League
Play Now!