Head-to-head fantasy baseball thread: 4th edition
When it comes to head-to-head fantasy baseball league scoring, as the week ends you notice the categories in which you need a boost. What I intend to provide is a list of fantasy free agents to assist you in a victory come Sunday night.
Runs:
Jedd Gyorko (SD) – The rookie for San Diego is having a great week offensively: 10-25 (.400) with two home runs and four RBI. And, most importantly for this piece, eight runs. This weekend, the Padres play the Diamondbacks on the road. In Gyorko's short Major League career, he is 6-12 (.500) against Arizona. In the past week, San Diego has plated the ninth-most runners (39 runs).
Other notables: Brandon Belt (SF), Daniel Murphy (NYM), and Matt Joyce (TB)
Home runs:
Evan Gattis (ATL) – I don't care if he only gets two at-bats this weekend, chances are one of them will be a home run. In his last six ABs for Atlanta, Gattis has gone yard three times and tallied seven RBI. His playing time was cut severely when Brian McCann returned from the DL, but Gattis continues to rake. With B.J. Upton and Jason Heyward struggling, I wouldn't be surprised if Fredi Gonzalez inserted the red-hot rookie.
Other notables: Chris Dickerson (BAL), Kelly Johnson (TB), and Yan Gomes (CLE)
RBI:
Michael Brantley (CLE) – How does a player get more RBI with fewer at-bats? No, this isn't one of those "what dries as it gets wetter" riddles (Answer: a towel). I'm referring to Brantley's stats when he doesn't leadoff. As the first batter for the Indians, he hits 28-88 (.318) this season with 10 RBI. Outside of the top spot Brantley is 24-82 (.293) with 14 RBI. Now that Michael Bourn has returned Brantley is thankfully bumped down the batting order.
Batting 2nd: 1-4
Batting 3rd: 3-8, 4 RBI
Batting 4th: 4-13, 4 RBI
Batting 5th: 7-22, 2 RBI
Batting 6th: 3-13
Batting 7th: 3-10, 4 RBI
Batting 8th: 3-12
Batting 9th: 0-0
Other notables: David Murphy (TEX), Jordan Pacheco (COL), and Alberto Callaspo (LAA)
Stolen bases:
Leonys Martin (TEX) – In case you didn't take notice when I highlighted Martin last week, he's still available in 97 percent of FOXSports.com leagues and he's still stealing bases. This weekend, the Rangers travel to Seattle who has allowed the second-most stolen bases this week.
Other notables: Pedro Florimon (MIN), Chris Denorfia (SD), and Gregor Blanco (SF)
Wins:
John Gast (STL) – This is just a testament to the offense St. Louis can provide for their pitchers. Gast isn't a dominant pitcher: 4.76 ERA and eight strikeouts in his two starts. However, he is 2-0. In May, the Cardinals lead the NL with 101 runs scored. Gast's counter-part is Dodgers' pitcher Ted Lilly, who owns a 5.63 ERA this season.
Other notables: Jonathan Pettibone (PHI), Julio Teheran (ATL), and Ross Detwiler (WAS)
Strikeouts:
Shawn Kelley or David Robertson (NYY) – Both pitchers are relievers from the Yankees' bullpen. Last week, Kelley punched out eight batters in just over three innings. As for Robertson, he has only struck out six hitters in three innings of work and 26 Ks in 19 1/3 IP this season.
Other notables: Jason Vargas (LAA), Cory Kluber (CLE), and Ricky Nolasco (MIA)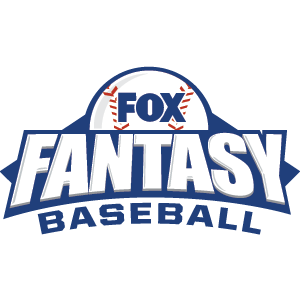 FOX Fantasy Baseball
Join or Create a Free League
Play Now!